21st Mortgage complaints
83
21st Mortgage
-
Horrible to deal with!
This company has the worst customer service I have ever encountered! It doesn't matter if you are 1 day or 1 month late it's the same rude belittling threatening conversation period. Things happen like covid and you may be a little late and they tell you to beg borrow and not pay other bills ask personal questions and then tell you how they pay their bills on time. I am not 30 days late yet I told I am going into default and they will review my file and decide what to do next and call non stop! I will only communicate with them by email at this point and absolutely hate to have to deal with them at all.. Never would I have gone with this company had I known how ridiculousridiculous and totally disrespectful and rude they are.
Desired outcome: Better customer service skills
This review was chosen algorithmically as the most valued customer feedback.
I get paid bi-weekly so tend to pay my mortgage in the middle of the grace period. What I thought was a grace period. They harass me monthly and send me ridiculous letters asking me what my intentions with the property are? I have googled everywhere and all most all mortgages come with a grace period. Why did I choose a bank that doesn't have one, yet no...
Read full review
21st Mortgage
-
Mortgage
Our payment was mailed by our bank. The mortgage company informed us it wasn't received on New Years Eve. When asked why we didn't take calls earlier this week, I explained we are very sick with Covid. Avery asked if we "miraculously got better" today.

Even after proving the check was sent directly from our bank, as agreed to with Graham on the 20th, they are threatening to foreclose on an account that is not even a month late.

We have paid on this account for seven years. Every time they make phone contact with us, they are rude and they set off my ptsd. I am a disabled Marine and I do not take threats or harassment lightly.

This is the worst mortgage company in the world
Desired outcome: Accept our payment and learn some manners
This review was chosen algorithmically as the most valued customer feedback.
I am currently in escrow for purchase of a manufactured home located in Ontario, CA. I am 70 yrs old, retired, but have excellent credit and a six figure retirement income. I first applied with 21st Mortgage Corporation for a mortgage loan for the manufactured home, and dealt with Justin Trammell. He was rather robotic in interaction, closed my file after...
Read full review
21st Mortgage
-
Late payment
I am behind on my mortgage payment which is less than a payment. Made an agreement to pay extra every month to get caught up. Stimulus check came in with intentions of paying my payments up but other things came up. My conversation with them today was why I did not get caught up with my stimulus check. The supervisor was rude and calling me a liar. Then said he was going to foreclose on my loan. Then hung up on me. He was rude and uncooperative in getting a solution. Kathy is my agent and very cooperative but the supervisor I will not talk to again.
Desired outcome: Work with me on my late partial payment
21st Mortgage
-
Harassment
This is the worst company ever ! I have recently fallen behind on payments . Last year due to COVID we were out of work. They call and email
Me everyday to see if I have any money to pay them . They are rude and unprofessional. They meddle and ask questions on how much my monthly income is along with going as far as telling me that . I am behind 2 payments and when I tried to make a payment today they did not accept because I haven't exhausted my options as they say. They told me stuff like go pawn things of value to get their payments, asked me to borrow money to complete a payment they even asked for my COVID relief check and said they wanted to get the money before I went shopping . They are the worst I hate this company and I hate calling them because nothing positive comes out of these ppl . Not sure what step to take from here .
21st Mortgage
-
Unprofessional and very rude
Because my husband lost his job we have been behind and I understand that we have to keep up with them but sometimes it's hard to speak to them because they are sarcastic and and they say they want to help you but make it difficult to work with them. They say just answer when we call okay? We answer again why are u behind? Same answer. Why can't u make the payment? Same answer. How much you getting a month? Same answer. We had other bills that came in plus, medical bills. Their answer"well maybe pay your house payment next time first". So I'm suppose to let my husband medical necessities go no diabetic medicine, no blood pressure medicine, no humira for his skin and bone disease. And yes I explained this to them. They need a class etiquette and professionalism. I will not recommend this mortgage company. Social media will hear of this.
This review was chosen algorithmically as the most valued customer feedback.
Unfortunately it was only after we were financed and everything was said and done that we decided to do some research on this company after we were verbally abused by a few of the staff. These people are absolutely the most disrespectful people I have ever dealt with. I thought maybe it was just me but after seeing all the reviews on this company I clearly...
Read full review
21st Mortgage
-
property taxes
This company failed to inform me of delinquent taxes that they failed to pay on property that I purchased. Since I purchased the land in January 2019 I wasn't expecting to pay taxes until October 2019. Needlessly to say the property was sold at a tax auction 3 months after purchase. I would not have had an issue with paying the back taxes but at least be upfront and honest about the situation.
This review was chosen algorithmically as the most valued customer feedback.
we have not missed any payments til this month January 2020, they called us 01/07/2020 we technically aren't past due til the 16th of January 2020. We will are willing to get January payment to them on January 24, 2020. They were being verbal abusive to me, and my husband. They were asking us what we did with the money for the mortgage. Why we did have it...
Read full review
This review was chosen algorithmically as the most valued customer feedback.
Please help! This company has been found guilty of illegally foreclosing on my Elderly Parents home and are still coming after them . I have paid a Lawyer 15.000.00 over the last 2 years and he with drew from the case ! Please someone give me some advice I am out of money and don't know where to turn. There time is running out. Thank You Mary Lou Restivo. Text me please
Read full review
21st Mortgage
-
harassment
Calling every month stating that our payment is due in the first but doesn't have a grace period but on my mortgage booklet says we have until the 16th to pay without late fees. The last I checked that's a grace period! I'm tired of being harassed everyday! The mortgage is paid every month! Why give this grace period of your gonna call and harass me everyday till it's paid. Honestly everyone that has to deal with these assholes should file a lawsuit against them for harassment. It's not ok and you aren't the only bill people have to pay!
21st Mortgage
-
mortgage/customer service
We initially applied for our loan in mid-February 2019. We submitted our documents and got the initial approval notice and were allowed to move in mid-March with a tentative due date of May 1 on our first payment. We had several problems come up, like the property tax was submitted wrong so we owed more on our down payment, the community couldn't get all of their documents in. We thought we had it resolved by the end of April. We got our call from 21st and we agreed our first payment would be May 15 due to the short notice. There were some more problems, some of the community documents were still missing so we went back and forth and on May 10 we were told our due date would be pushed back to June 1 because of the delays getting the paperwork. I called the afternoon May 13 to check and was told the final document had been submitted but was still pending. I called today, May 16, and was told that our loan was finalized May 14 and that we had a payment due yesterday. We were never notified the loan had been finalized and that our payment was due and when I called today there is apparently no record of the conversation had May 10 regarding my load being pushed out and that there is no way to push the loan out. They told me we agreed to May 15 and it doesn't matter when the loan was finalized, even if it had gone through May 16, the first payment on file was due May 15 and seeing as to how we've been living in the house since March that they don't see what the problem is. We were assured the first time our date was pushed out that regardless of when we make the first payment, we will make the same number of payments, all of the payments will be for a set amount, and that the amount paid into the loan will be same. No one seems to get why we're so upset at the loan being approved Tuesday with a Wednesday due date and when we mention that we were never notified they insist we were, back in April when we agreed to May 15. They say our only choice here is to make the payment now or we can pay an added fee of $92 to change our cycle with the first payment being due June 1.
This review was chosen algorithmically as the most valued customer feedback.
They called my mom tonight to confirm payment for Dec. 20, but earlier this month our car insurance was canceled because of accidents we had last year. Anyway she told the customer service rep she has to put off the the payment until Dec. 26 so of course she had to talk to the "manager". He was so rude telling her she needed to ask our church for help...
Read full review
This review was chosen algorithmically as the most valued customer feedback.
They will not tell you this, but if you email in your loan documents in over a few days, they will deny you. It does not say this anywhere on their paperwork. They don't like "piece mail." All documents have to be emailed on the same day. If you are missing one document, they will not call or email you----just deny you the loan. I read all the reviews after being deny and I am thanking the good Lord that they didn't approve us.
Read full review
This review was chosen algorithmically as the most valued customer feedback.
I am not only having financial problems, i am also having health issues. I am self employed and due to the health issues I cant work as much. I am behind on all my bills so I try to pay the important bills, lights, mortgage and food. I cant make the mortgage payment until the end of the month. I have done that for months. Last nite, i wasnt able to get the...
Read full review
This review was chosen algorithmically as the most valued customer feedback.
Have called every month for 10 years 2-3 days before the payment is even do. Have tried to work with them and split the payment into 2 per month but won't do it. Threaten to take my home away. I have to ask every years for my taxes how much I have paid in interest and taxes and insurance. If I do pay more a month they put it in some dumb account that doesn't go against the principal. They are just liars and Crocks.
Read full review
This review was chosen algorithmically as the most valued customer feedback.
I called in to make and payment on my loan, I kept getting transferred to different people who were extremely rude and nasty on the phone. I spoke with a manager mark and he was so rude to me and told me I was just giving lip service as to why my payment was late. I asked to speak to his boss and I got nothing he was just asking rude as everyone else. This company is awful. No matter what I call for this is how I'm treated
Read full review
This review was chosen algorithmically as the most valued customer feedback.
This company is like no other we have ever dealt with. They call all day every day on every number they have. They have gotten our family number somehow and have been calling them and I have no idea how they have gotten there numbers. Even if u send them a payment and its just a couple dollars short they are calling saying they can't do anything with until...
Read full review
This review was chosen algorithmically as the most valued customer feedback.
After sending in the mountain of required paperwork we were called and basically called liers because we made an honest mistake on our application. I told the guy to forget the loan we will go through another company. He was dis-respectful, rude and condescending. I spent 20 years in the Army ensuring that he could enjoy his way of life and he treat...
Read full review
We are here to help
16 years' experience in successful complaint resolution
Each complaint is handled individually by highly qualified experts
Honest and unbiased reviews
Last but not least, all our services are absolutely free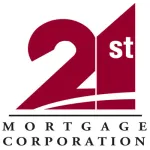 21st Mortgage contacts