YouTube
-
suddenly 'uploaded' videos deleted
I deleted my video in "Favorites" suddenly Youtube said "Deleted video from uploads"

I've had many views on that video and now it's gone. A bit strange for a big company to have such a amateurish flaw.

I was on my Samsung S6 Edge plus (Android 6.0.1) and had the video in ''Favorites'' I thought that wasn't necessary so I deleted the video in ''Favorites'' but before I knew the Youtube App says ''Deleted video from ''Uploads''

Photo 1: When I tried to delete the video out of my favorites then it's suddenly removed from my ''Uploads''

This should be solved
YouTube
-
youtube videos audio issues
Since Youtube instituted its improvements I have had increasingly frequent instances of being unable to hear/barely hear Youtube videos that are my primary use of internet. This issue affects only Youtube as I have not noticed this problem with other websites. I have tried adding external speakers and sound adjustable earbuds. These are NOT helpful.
I pay for wireless internet but it seems Youtube is designed for the hearing impaired. Captions are not helpful as they rarely match the audible words of the speakers/narrators, even when both are English speakers. Does Youtube expect viewers to use captions to substitute for spoken words? Unacceptable if true.
I don't believe this problem originates with my device. This is a new computer and the identical sound problem occurred with my previous machine. My current machine is a different brand than previous one.
PLEASE help me to get this problem resolved. I love my Youtube but I am not prepared to view Silent Youtube Movies/Videos, this is the 21st Century. You guys can fix this; please help me. Laura Cullen
Oct 26, 2016
10:54 pm EDT
Today is Oct 27, 2016 and I continue experiencing audio issues with YouTube videos.The sound quality is worse than during the initial complaint period.
I am not the only viewer with such problems. Every comment section I read has other negatives about the same issues., yet no improvement is noted.

Why does Google permit such poor quality videos to be online? Many cannot be followed by audio, video, translation/annotations, etc.

email response to [email protected]
YouTube
-
banned
I made a channel on YouTube and uploaded some videos. Most of my videos were covers of the famous songs which I made myself. I got banned for it. I mean that they banned my videos because there were famous songs in them. I'm aware of all the rights and I know what is allowed and what is not! There are many channels on YouTube with covers, so why did they banned mine? I just don't get it. When I contacted YouTube customer service they did not reply. I'm so disappointed!
YouTube
-
volume too loud
Many times I have complained as to why the volume on all videos is set to full boar? It is ridiculous. Youtube are assaulting people by destroying eardrums and speakers.

Let's take for example a news website that has a video attachment. This video takes time to buffer, and without warning you are blasted with extremely loud music or news announcers, while reading the article.

This could scare the heck out of an elderly person, damage eardrums, and blow speakers. Why should youtube do this? Why not set the volume to 25% allowing the consumer to operate their control over this.

I have my main pc volume set to 25% to 50% depending on what I am doing at the time. I then have wmp set low and my pc speakers set to about half, yet youtube still blasts my life apart.

It is cause for a class action. No person has their volume set to full on anything they use except youtube in all their wisdom. We can always turn the volume up but to turn it down is always too late, always.
YouTube
-
slow video view counts
I'm about to file a complain against Youtube because I feel like money is being taken under the table to boost views on certain korean music videos.

You have a group that people are watching the videos everyday and the view counts are moving super slow... Meanwhile top company groups music videos drops and gets higher views at record time...It does not make sense. How does one group hit 32M in 4 days, while it's taking another group to hit 2M in 3 weeks.

I don't think it's fair to fans when you allow things like this to happen. Why slow down a one groups view countsand not the other...money is talking and it's wrong. Stop playing favorites for money Youtube!
YouTube
-
ads
Come on, your ads suck. Can you at least try to make your ads appealing to me? I just sat through ad (not for the first time I might add) that was supposed to highlight your new music service. Show me something at least tangentially related to video I'm watching, please? Don't show me someone walking through the halls of a school, singing along to a rap video when I'm trying to watch a metal video. Especially since A) She's not in right genre for what I'm listening to, and B) She looks an a**hole for singing along to her music player in the hallway of appears to be a school. I went to highschool. The people who sang in hallway to their mobile music players (whatever the form of the device actually used) were universally a**holes. You're not making me want to download/use/buy your product. You're just pissing me off. Get a better ad that relates to me, or show a different ad, maybe one not YouTube related so you actually make some money off of it. Come on guys. I have faith that you can do better. Please, prove me right. Stop the dumb stuff and give me ads that I have at least a chance of paying attention to. I know you have my information, why not use it?

Rant is over, I know you reading this are not personally responsible for the ad, and thus I wish you the best. But if you complained to your boss's boss, I would in fact, be grateful.

Thanks,
Me (you know who I am)
YouTube
-
youtube
YouTube is not a fair company. They claim they are against bullying, etc. Well a youtuber that goes by the vegan ceetahs channel has been suspended due to gals copyright claims. Within twelve hours his channel was taken down with no chance to fight it at all. This is because of freelee the banana girl. She does illegal things on YouTube has so many complaints yet her channel is still up. And smaller channels gets taken down because she does everything to silence them. They allow her to make false claims. Its disgusting that YouTube puts up and supports this kind of behavior. Seems like they care more about who make them money then values and whats right. YouTube do your job and do it right. If you take smaller channels down then you need to take freelee and durianriders channels down. This is not fair.. I hope you reinstate vegan cheetahs channels and other smaller youtubes channels and start doing your job and not care so much about the money. If not I hope all these youtubers sue you and freelee. YouTube is a joke.
YouTube
-
unauthorized charges
Somehow my 15 year old son used his email account and my credit card to charge $9.99 for something that I don't even know what twice. I am trying to cancel the transaction but it wont let me because I don't know his password and he said he doesn't know it. I have no phone number or address for YouTube and I'm asking you to look into this matter for me so that I can cancel this membership or whatever it is. I am on a fixed income and I don't have extra money to waste on things that I didn't authorize. My son doesn't even play his Xbox one because I don't have internet. Please take care of this matter for me. Thank you very much. Darlene Null, 305 Cedar Street, Johnstown, PA 15902 814 270 5811
May 17, 2016
12:58 pm EDT
I am making a complaint on unauthorized youtube charges on my credit card account. My 15 year old son used his email account and my credit at least twice for I don't even know what. He has an xbox one but I don't have internet so he doesn't play it. I am on a fixed income and $9.99 keeps coming out of my bank account. It is putting a strain on me because I don't have extra money to waste on something he doesn't even use. I can't find an address or phone number to call youtube. I am trying to cancel this transaction and get my money back. I found a site to cancel it on Youtube but I don't know my son's password and he said he doesn't know it either. It won't let me cancel it. I would appreciate any help you can give me to take care of this ;matter. Thank you for your time. I hope I hear from you soon. Sincerely yours, Darlene Null
YouTube
-
skip button on ads
Hi, I just wanted to let you know that I think there should be skip button on every ad you play before a video especially if the ad is over thirty seconds long. If I see an ad I think is interesting, I will sit there and watch it, but if it has nothing to do with my interests then I should be able to skip it. I think youtube watchers should able to skip ads that don't pertain to what they like. I'm not saying tho get rid of ads all together because I know that how y'all make money and I have sat their and watched that I like and genuinely catch my attention. Adding a skip to every video would allow y'all's viewer to pick and choose what ads they want to watch. I know y'all have Youtube Red which allows to you to not have ads but I am a college kid who needs to use that ten dollars to eat. I loves y'alls content and watch youtube everyday, I will continue to do so but I wish that I could just skip those pesky ads.
YouTube
-
my video was blocked for copyright infringement
I love to sing and I wanted to share my singing with the world. So I decided to make a channel on YouTube. I uploaded some covers and even songs that were written by me. But one day, when I wanted to upload a new video I saw that most of my videos were blocked. I received a notification that they were blocked for copyright infringement. What? How is that even possible? I was just taking videos of myself singing! I never wanted to make money or something, I had less than 100 subscribers. That is not fair!
YouTube
-
video rentals
Youtube had me sign an agreement to take 30% of video rental fees, and I would get the rest. Youtube is manipulating how many times they are rented, keeping it all, and trying to steal all of the revenue from my rentals. I cannot fathom this and this is my 2nd attempt at the complaint. It's so ridiculous to steal from the people that have channels.

With all of the money Youtube is making, why do this? It's so ridiculous and they have taken what would be a good thing, and made it a nightmare all out of greed? Not sure why.

I want to get this fixed and be paid in full for all of the rentals since I started this, and they were the ones that offered it to me and I have been renting them a bunch.

I have taken screen shots of the comments on twitter thanking me for the video information, and for when they have been rented. I have stopped making them because Youtube is stealing the money and I am about to get a lawyer or ask to start a class action law suit becuase they must be doing this to everyone.

You need to pay me for the rentals since I started, and all you have showing up are 5 rentals out of 79 videos over 3 months, and all of them have been rented an abudance of times, this is insane and such a tragic thing to do to a person.

I can't even fathom anything thinking I am that stupid that what I have done I would not have a handle on. And I have read that Youtube retaliates, and tries to harm the channel if you speak up, And that's even worse, but I want to be paid and make this grow, however, we are not partners if you are stealing, and taking it all.

Please fix this and put the money into my account and pay me for the 3 months of rentals.
Youtube should not be saying they will take 30% when they are taking 100% of the revenue for video rentals and not paying the person that makes them. This is ridiculous, and a sad way to do business. No one can be a partner if they take it all, and no one is going to make more videos if they are not getting paid. Youtube, fix this,
YouTube
-
video streaming
I have 65mbps service from Charter and your videos load slow as hell. In 2016, I expect loading speeds to be faster than my first time having s**. It frustrates me that I can download a song in one second but a two minute YouTube video lags the entire way through. YouTube is a cornerstone in user content and I have been a fan since since your service first started. Please take this complaint as some motivation to provide your users with the quality content you once provided. I am more than disappointed in what YouTube has become.
YouTube
-
nobody is allowed to see video playback on certain sites, but you still allow facebook and their users to pirate videos?
Certain videos that have Vevo and UMG content cannot be viewed as of today, February 2, 2016 on the Rainy Mood website. However, yesterday I was able to view these same videos on this same website. It is very disappointing that they cannot be viewed, and it would be convenient if Rainy Mood can use these videos. It would be helpful if you can define your reasons of disconnecting this site from the rest of the sites able to view these videos.
In addition to this, it is imperative that you negotiate with Facebook on how they and their users are stealing YouTubers' profits because, if you think about it, should you really focus your attentions on getting rid of video playback on sites virtually harmless to YouTubers' salaries rather than Mark Zuckerburg's creation of an organization of pirates? If so, I can see why many people are having to buy contracts to upload to YouTube--to reimburse you and the YouTubers for the money they are losing to Facebook and pirates.
Please consider resolving these issues or else I will go to Vimeo--as so many other protesters have already done.
YouTube
-
being charged with copyright theft
Rewceived notice I was no longer able to use You tube because I took credit for writing a song I had nothing to do with. The complaint is totally false and I have no idea where it came from. Why was there no investigation? Yahoo put me in a position of being guilty without any review of the complaint which is false. All you had to do was look at the record label. My name is on the label as composer of the song. At the time recording was made I was playing in a band called the Lazy Eggs. We were managed by a producer named Bob Schwartz. Co-producer was Robin Seymour, a radio dic-jockey out of Windsor, Canada. So here I sit having to live with false statements that got me booted off of You Tube. This is not fair and Yahoo ought to feel the shame of what they have done which is protect a liar.
YouTube
-
advertising before clips
My 6 year old daughter enjoys watching Sylvanian Families videos on You Tube which she doing this morning, as I was getting packed lunches ready for school. The 'Payl Pal' Christmas advert was shown before the selected Sylvanian's clip, which clearly intimates that Santa is not real, as 2 young boys watch mum and dad buy Christmas gifts on-line. I could clearly see little cogs turning in my little girls head! Pay Pal have already reviewed this advert and agreed that it should not be shown on TV until after 9pm. Why are the same rules not being applied for other media? I think the magic of Christmas disappeared a little for my 6 year old this morning, as she is clearly now questioning the reality of Santa Claus. Please ensure this advert is only screen at an appropriate time, to avoid further children's christmas being ruined. A very disappointed and sad parent Kind regards Ros Clarke
YouTube
-
ads
I use YouTube every day to play music, and I've resigned myself to the fact that there is now an obnoxious amount of ads before, after and during videos. However, recently it's ONLY been Subway ads - basically two variations of the same ad - meaning I have to listen to the SAME ad every minute or so, which equals about 40-50 times daily. WTF?
YouTube
-
criteria for removing videos and the reviewers
A number of my Videos have been removed under the UMBRELLA grounds that they all violated the Community Guidelines – or contained inappropriate content – which is UNSPECIFIC [which guideline (?)] and VAGUE. All "Strikes" have been appealed on the basis of UNJUST CAUSES. One CASE in POINT is that of a Video entitled "Learn Japanese FAST and EASY." What in the name of REASON can possibly be inappropriate about learning Japanese? None has been acknowledged, let alone determined. The Help Centre has failed to respond to my Enquiry Tickets. As a result, two of my Accounts have been disabled. I invite the Youtube Community to explain themselves, and confirm that the so-called 'piss-artist' elements amongst them do not subject people to 'With-hunts' whimsically. It is UNREASONABLE and UNFAIR to destroy a Video -- the production of which has cost time, nervous energy and money -- for no logical reason.
YouTube
-
ads too loud!
I'll be listening to music on a playlist, and suddenly an ad will pop up. Sometimes at the start of a song, sometimes even in the middle. And every single time my ears are subjected to a very loud version of the latest music hits! It's like they pick the loudest part of a song and amplify it 10 times! I'll be listening to music at a loud setting, partially because my headphones are quiet, and partially because the music I was intending to listen to isn't that loud, but then the ad is so much louder I have to pull my headphones off or quickly pause the ad. I don't mind watching them, sometimes I even like it because you make them relatively short and about music I may possibly be somewhat interested in, but I don't enjoy the prospect of buying hearing aids when I'm 30! Even if I don't have my headphones in, and I'm just watching a vid in my room, the sudden sound of an ad popping up is enough to give someone a heart attack, especially at this volume!
This review was chosen algorithmically as the most valued customer feedback.
Every time I either try to change my channel art, post a comment, or even send feedback; it says I have to sign in. I'm already signed in, so why do I have to sign in a second time? When I put in my password, the sign in window closes, and it just sits there like nothing happened. And I'll do this process many times. It was quite hard to make a legitimate...
Read full review of YouTube
The complaint has been investigated and resolved to the customer's satisfaction.
YouTube
-
comments format changes
Google has f****d Youtube once again, the new format forces users to join Google+, this is just a dishonest extension strategy for a failed product. You can't reply to comments unless you are joined to google+, there is no thumbs up anymore(unless you are a part of google+), and i do miss the top comments as they gave me a giggle occasionally.
Google... making Youtube ### since 2006.
Resolved
The complaint has been investigated and resolved to the customer's satisfaction.
We are here to help
16 years' experience in successful complaint resolution
Each complaint is handled individually by highly qualified experts
Honest and unbiased reviews
Last but not least, all our services are absolutely free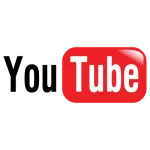 YouTube contacts