Instagram
-
Disabled hacked account
My instagram account was disabled for violating term, however I was hacked and therefore wasnt me. I have contacted facebook, meta and instagram for nearly 2 months on social media, done their help centre forms everyday for months with no reply or restoring account. I lost a baby and have last memories on that account, as they know but only reply I get is to use help centre, which already done for months. They sent me a email to take picture holding code and details of account, but refuse to actually reply and restore account, I need sorted urgently
Desired outcome: restore account and apology
Instagram
-
banning account for unknown reasons
Instagram common this is not funny to ban users for "community guidelines" violations if they have never been to your platform with an account [made the account before] and just create an account.

i asked you once to fix a glitch for my email so i could use it to make my first account. a few days later i made the account and started to set it up. during the setup 2 unknown people started following me and i removed them cause it seemed odd that they found my account within 3 minutes of creating it. haven't posted a thing yet, all i was able to do is follow my friends [that i promised i would since they only post to Instagram their new work] and set up the settings to private so i don't get any spam.

months go by and i wanted to verify my data after a phishing email came into my email about my account and find its banned. contacted you and did the verification to unlock my account with the code and everything... no answer.

i know its still technically covid short staff but the turn around for this is much longer than to fix the email issue just for a email detailing what i supposedly violated in the community guidelines.

what makes this worse? oh IDK maybe that eventually, according to oculus and Facebook, Instagram, Facebook, and oculus accounts will be merged into Facebook account blocking me from using ether one now.

you can respond to me via the support ticket i sent on 5/3/22 at 1:30 pm EST.
Desired outcome: tell me in a response email exactly what i did wrong not "you broke community guidelines". i reviewed them and can not find ANY that i broke. Reinstate my account so i don't run the risk of being locked out of a future FB account.
Instagram
-
Instagram customer service
My account was hacked by a nigerian ip address and they changed my email and my phone number verification. When I received the email sent by their "security" notification, the url was invalid. I've sent them dozens of emails trying to recover my account. Sent screenshots of all the account information and posts as well as copies of the emails I received to stop this email change request and they do nothing! Instagram is bull$%$
Desired outcome: I want to recover my account back
This review was chosen algorithmically as the most valued customer feedback.
My name is Trevor my surename/last name is "Amolo" an my Instagram user name is totalybord7. I don't have access to my account anymore which is "tototalybord7" someone else is controlling it my pictures are still on that account there is nothing I can do to access it. This user called amahlekheswa22 this persons's name is Amahle Kheswa who asked me for...
Read full review of Instagram
This review was chosen algorithmically as the most valued customer feedback.
My Instagram account @mikkokookoo was hacked a week ago. Even though I immediately replied to Instagram's emails about changes in my email address and phone number (caused by the hacker) they still managed to ignore my requests to cancel the changes. The hacker also changed both my profile name to @_mikkokookoo__ and the password - all of that made me...
Read full review of Instagram
Instagram
-
Blocked account due to age restriction
They blocked my account when I accidentally pressed the wrong button on their age verification page which had been nagging at me for the last few weeks.

I have used their Appeals page to have the account unblocked and provided them with a copy of my driving license, as they request.

I have heard nothing not even an email confirming the completion of the Appeals form. It's been a week now and I'm still blocked.

There is no further information about this in their Help Centre, no email form or phone number to help resolve the issue.
Desired outcome: Instagram look at the evidence they requested from me and unblock my account.
Instagram
-
Instagram labeling my photos as spam
My complaint is Instagram mistakenly labeling photos I post as going against community standards.

I do not Offer instagram features that dont exist

I do not sell instagram accounts or usernames

I do not claim others have to like,share,or follow before they can see something

I do not share links that are harmful or dont lead to their promised destination

I post rock musicians pictures & if they are having a birthday
Desired outcome: I want instagram to stop spaming my photos
Instagram
-
Banned from UNFOLLOWING accounts
For my own wellbeing and wellness, I have been UNfollowing accounts on Instagram, that I resonated with in the past. I no longer resonate with them. There are more accounts I want to NO LONGER follow, and the app is telling me that for "Security reasons I am not allowed to unfollow users". How would that fit within the Instagram mission of "capturing and sharing the world's moments"? I feel violated, frankly. I am questioning the values and integrity of Instagram, which was my chosen platform to share with the world.
Desired outcome: To be allowed to UNFOLLOW the accounts I no longer resonate with
Instagram
-
iselltechnologyy
technology sells has an Instagram page selling items.

My 15 son spoke with this guy via Instagram agreed to sell him a PS5 for 555.00 money was sent via venmo. he reached out to my son and told him he had promblems with the account could he send the money back and send it a different way. I said sure... he wanted the money sent before I received my funds and my venmo account. He would not send the PS5 photo shopped a screen shot to make us believe he turned the money. after speaking to venmo he sent to the wrong person and never refunded my money nor sent the PS5 soon after this he offered to send us his friend stimulus check UMM NO THANK YOU just send the PS5 he never responded. Because it was done through venmo I cant get the money back. He is out there constantly running this scam. I would like to see him charged.
Desired outcome: I would like to have criminals charges brought up maybe instagram has account investigated to see how many he has done this too. then charges brought forth
Instagram
-
Mommy braingain_11
She says she lives in Maynard Massachusetts she says she is Abdl and she says she is a nurse too but we are just friends but if I want to go visit her she wants 50.00 from me and I live in ACTON Massachusetts witch is 10 min out from her she already stole 109.00 from me already here and she will not return it to me she will not give me her home address until I give her 50.00 gift card please please lock her account up send her a fine of 50k she is a fraud and she says she sells diapers to…
Desired outcome: Lock her account up permanently ty
Instagram
-
My posts are not spam
I follow these guidelines every time I post., There is no bullying nudity, sexually explicit photos, I am not selling anything. Im not even stealing anyone else's content

• Offering Instagram features that don't exist

• Selling Instagram accounts or usernames

• Claiming others have to like, follow or share before they can see something

• Sharing links that are harmful or don't lead to their promised destination

Below attached are examples of what I post

Thank you
Desired outcome: Please stop removing my posts.I am not going against Instagram's guidelines
Instagram
-
Account instagram deletion
I filled out several forms requesting the permanent deletion of the account from the profile of my ex-wife who passed away in 2017. I have all the documents that prove our identity, including the judicial Will of Rights. Please request such an immediate deletion and I am available to prove why the active profile has harmed us and the whole family and my children. Thanks,.
Instagram
-
Opening instagram account
Good morning Instragram team.

My name is Denise Shillingford and I am writing to make a complaint.

This morning on the Tuesday 16th of February 2022 at the time of 09:17 am. I would like to open a Instragram account. I went through the normal process of adding my name and surname, DOB including a password, confirmed my own personal mobile number.

An Instagram authentication code came up on the front of the screen as exactly noted here

The message came successfully to my phone and the following codes were provided.

- 869527

- 065824

- 065824

There has been numerous interference remotely when trying to get create an instragam account. Can you look into this and email me on [email protected] It appears someone is stopping it.

This is affecting me in my role as digital marketer to effectively carrying out my duties. These activities should not be happening!

I would be grateful if you can investigates and get back to me at your earliest convenience.
Desired outcome: To open the instragram account, I have created.
Instagram
-
Can't change my bio or profile picture on my account for over 7 months without
can't change my bio or profile picture on my account for over 7 months without explanation or reason

I've been using the social network Instagram for over 6 years, I've never done anything against the platform's guidelines and I've never done anything wrong and it's affecting my business as well as affecting my life my account is @gustveraa

I would like not only to know the reason for all this but also that my problem be solved immediately I'm tired of it
Instagram
-
Auto-moderation features making logging-in impossible
Two nights ago, Instagram decided my account (Betty_white_jr) was involved in "suspicious behavior" and they logged me out of my account. Yes, the name is a little untimely, but I have had that name for over 6 months.

When I tried to log in, on my iPhone, the app was a laggy, glitchy mess for about 5 minutes. The screen flashed variations of the Instagram/facebook/meta logo and a white screen, before finally settling on a captcha test.

It was a normal "Check this box to prove you are not a robot" test, and I completed it quickly. However, the next screen is where the trouble began. After another 2 or 3 minutes of the screen flashing and the app desperately attempting to load something, it asked for my phone number to send an SMS code. I thought: "Ah, finally. I can forget about this mess and just continue to my account." I was wrong.

I put in my number, no code. I asked for it to resend the code, another two times. No code. At this point, it said I was out of codes to send, and I had to wait 24 hours. In the meantime, Instagram completely deactivated the account, making it inaccessible to everyone including me. I waited until today, and put in the number of another phone in my household, to ensure my phone wasn't acting up. No code. Another different phone, no code.

I used to use Instagram's quick log-in/log-out screen to switch between accounts quickly. However, now on my phone, I can no longer even attempt to log into betty_white_jr, as if the account was deleted entirely. I attempted to log in, and reactivate on my desktop, however, they won't send the necessary SMS code to log in.

I repeat, the code I need to log in has never been sent, to 3 different devices. It is impossible for me to log in and reactivate my account.

I have been using this account for over two years. It has more than just a few memories on it. I cannot explain how frustrating this is in polite language. The fact that the software isn't just awkward, laggy, or confusing but just "straight-up" doesn't function is at the core of this frustration. There are countless issues with the app, even when I'm logged in, and to go into detail about all of them would require time I do not have left in my lifespan.

Instagram, I beg you to let me back into Betty_white_jr. I beg you to fix your sad, broken app and make it usable again. For the time being, I have no reason to use your app, I no longer have an account. However, with your 1.386 billion users, you don't have a reason to care, do you?
Desired outcome: Reactivation of my account, and the ability to log in again.
Instagram
-
Account
I was banned for "hate speech and inciting violence". My comment was "that punk needs his a$$ stomped". This reply was in reference to the attacker in a video someone posted of an autistic teenager getting sucker punched and others joining in and gang beating him as he's defenseless and screaming for help and other kids watching, laughing and recording.
Does this sound fair to you? I was banned for "inciting violence" but you allowed this disabled young teenager's humiliation and ruthless beating to remain?...
Its ridiculous. Unreal.

Samdoyle75
Desired outcome: I want my account restored to original capacity
This review was chosen algorithmically as the most valued customer feedback.
For over the last three years, Instagram has allowed a verified account to violate many TOS. From drugs, death threats, brandishing weapons, sexually explicit content, doxing, harassment, etc ... There are hundreds of hours of footage showing this. Cops have been involved, CPS, ect .. yet Instagram continues to allow Aaron Carter to continue his abusive...
Read full review of Instagram
Instagram
-
Unable to obtain my data
I have a desk top - no app on smart phone or iPad- I don't want one. Using instagram ok then they want self video verification via app only or they will close my account. its been 25 days now. Nothing

big problem for me as I cannot obtain my data or artwork which is there. they don't give a hoot and refuse to offer any service for me to obtain my legal data.

I closed Facebook account and genuinely hate them from this day onwards.
Desired outcome: stop being incompetent monster and offer a service to people
Instagram
-
Fraud
Some one is prete ding to be my daughter to scam money out of people. This women in Scotland is using my daughter name and asking people to invest a 1000£ to make 20000£ as if .today her big face is on Instagram asMY Daughter showing a Lloyd's bank account with my daughter name and a balance of 20000 pounds iwas alerted to this by a friend and am pissed sorry but if this women scams enough vulnerable people she make money .she is using fake name, my daughters name is unusual and this women has took it upon herself to use my daughters name for her scam .my daughter reported this to Instagram, along with several of her friends and they have done nothing
Desired outcome: She arrested
This review was chosen algorithmically as the most valued customer feedback.
My daughter's Instagram account, x3_nini has been hacked and stolen. I have called 650-543-4800 several times, but I was unable to get through to anyone. I emailed [email protected] about three times advising of this but I have yet to receive a response. x3_nini was hacked and an email was not received regarding any changes to her account. My...
Read full review of Instagram
We are here to help
16 years' experience in successful complaint resolution
Each complaint is handled individually by highly qualified experts
Honest and unbiased reviews
Last but not least, all our services are absolutely free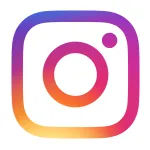 Instagram contacts