YouTube
-
video monetization
I have a small gaming channel where I post weekly settlement build videos. For some reason, YouTube has tagged my last four videos as not suitable for all advertisers. I have approximately ninety videos on my channel and have never had a problem until now. I make sure that all of my videos are suitable for general audiences. There is absolutely no swearing, nudity or anything else that might be considered unsuitable for general audiences. I have requested manual reviews on these videos and so far, three of the videos have been been reviewed and the problem solved. The fourth video was posted this morning, and within ten minutes was tagged as unsuitable for all advertisers. The video simply tours a pizza shop. I know it will also eventually be resolved but by then my view count will be pretty much maxed out, so I won't get any revenue at all from it. I have two concerns here; First, is YouTube planning to tag ALL of my videos as unsuitable? My second concern is that I recently had to block someone from my channel for abusive comments and language, and I wonder if they might be sending complaints which get my videos tagged. I would appreciate it if someone could review this complaint and take steps to resolve this issue. Thank you.
I have a small gaming channel where I post weekly settlement build videos. I do not swear in my videos and there is no nudity or other questionable content. Yet YouTube has tagged my last four videos as not suitable for all advertisers. The first three were submitted for review and the problem was resolved. However, I just released a new video and within ten minutes it was once again tagged as unsuitable for all advertisers. Even if the problem is corrected, by the time it is resolved I will not get any ad revenue because by then the video has pretty much reached its' maximum view count. Is YouTube going to tag ALL of my future videos as unsuitable for all advertisers? I realize that as a small channel I am not going to get a lot of income from my videos, but this seems like YouTube has decided to single me out for some reason. The problem is not only discouraging and frustrating, but it makes me question their business practices and wonder if it is worth continuing to post videos on YouTube. I would really like to get this problem resolved, but I'm not even sure if this is the best place to file a complaint.
YouTube
-
advertisements
Hi there.

I'm appalled at the fact that your advertisements are not age appropriate. I was letting my young daughter was mickey mouse on youtube and up popped an ad for the new horror movie, Annabel. There on the screen sat the scariest looking doll that could give adults nightmares, let alone my child! I could understand this happening if I were watching videos targetted at adults but not for cartoons! I hope you may consider making the necessary changes to make sure this does not happen in the future.

Kind regards,
Mrs Joubert.
YouTube
-
audio credits
In one of my videos on youtube, I created using youtube video creator and used audio (particularly "Dreamscape (remastered) by 009 sound system (i tunes)) from it..so the credits of the audio that I used was on my video description..that made my video ineligible for monetisation.
So I swapped audio using youtube editor with "free and eligible for monetisation music" It has now changed the music of my video but the credits of the old music are still present in my video description.
Why is this happening and it is making my video ineligible for monetisation.
""So I am complaining about that credits of the audio that is not present in my video but is on my video description""
YouTube
-
ads
I understand you need ads to keep the website up but 10min videos dont need 9 ads this has happened to me 6 consecutive times today all i ask is that you cut em back a little it would be more user friendly an im more than likely not the only one with this complaint if it was one or two thatd be fine but 9 cmon now thats excessive thank you or should i say thank youtube
YouTube
-
my youtube account
Dear Sir/ Madam.
I have been logged out of my youtube account and gmail account for over 4 months.My new gmail is [email protected] i have about 450 videos online and 2262 followers.I have tried 4 different people for help as i am a technophobe .I have evan tried Which magazine UK for help.Please help me as i do enjoy posting poetry videos.
Yours Hopefully.
Mr Brian Loughborough.
YouTube
-
song copyright
I am annoyed that Youtube is getting worse by the minute with all these youtube copyright rule, back in the day there were no rulling about copyright music and was way better, now people struggle to create their content with added music, I am forced to make a destitution to either continue and hope it gets better or shut down my youtube completely!
I have been youtuber uploader videos since before the google take over, I Joined May 26, 2007 so I know before all that YouTube was great now since they taken over google YouTube has gone downhill and can only expect it to get even worse from here!
YouTube
-
new layout comments and descriptions
Aside from the obvious layout changes and and disregarding my personal preferences, I am having a real issue with the new Youtube layout. When I first click on a video, the corresponding description and comments to the video appear as normal. Then, when I click on another video and scroll down, the title will be correct but the description will be that of the video I was previously watching. This has happened to me since the update. Even more annoying is that this mismatch is also occurring with comments, which is more confusing and less easily forgiven. For example, comments on a video will include some correct ones from the video I'm currently watching as well as ones from another video (not the current one) mixed in as well. Some of the comments even show up as half of a comment from the previous video and half of a correct one. But it seemingly appears as one continuous comment from one user. This is extremely annoying and both of these issues are only fixed once I refresh the page. I have attached two images which show the comments of a Jeffree Star video. One show a comment from a Julien Solomita video which I was previously watching intermixed with other Jeffree comments. The other shows a comment that is literally the beginning half of a comment from Julien's video and the remaining half from Jeffree's video? How is this even possible? This is an issue that really needs to be fixed immediately because it directly takes away from the whole purpose of watching YouTube and makes watching videos annoying and confusing. It has happened with literally every video I've watched since the update but I only noticed the comments today.
YouTube
-
recent update
With Chromecast, it is not possible to queue up multiple videos at once, made worse by the fact that it videos cannot be played through Chromecast from the thumbnail. Going onto a Channel's homepage forces Chromecast to disconnect. Sometimes, when playing a video through Chromecast, the video will also play through the computer at the same time.

While actually watching a video, it is annoying being unable to see the uploader without scrolling down. It was also preferable being able to hover on a video and elect to go straight to a channel's Home/Video page.
YouTube
-
playlists
Your new version of YouTube has a serious glitch in the playlists. Every time I try to move a video in the playlist it plays and it doesn't get moved. This means that I cannot edit the order of the videos. This is key for my teaching. Please fix this as soon as possible.

You want more details? The playlists are non-functional without the ability to move videos around. I need to put them in the order of the lessons. I cannot now do this and the playlist is thus difficult for the students to use. If you cannot fix this I will need to find another service to share videos with my students.
YouTube
-
youtube new layout and home page
The new youtube design and layout is a complete disaster.It seem like you were trying to make it look like a 19 year old college kid made it on his first try on web design.I have seen projects of children that use html5 css and php that look better than that.Or you wanted to make it look like in Beta version cause it looks like that.This is just embarrasing.
YouTube
-
new youtube homepage
Youtube just released a new version of their service. Everything about it is fine and mostly superior to the previous version except the home page. There is not a one click option to get to subscriptions like the previous home page did. Now you have to go to the toolbar and then subscriptions. The subscriptions option should return to the home page.
YouTube
-
youtube
Why are you messing around with youtube. It was perfect until you got your hands on it, now it is nothing but a problem, you have not "invigorated" it you have broken it. The menu at the side wont stop opening when I click on my youtube bookmark, the videos are months out of date and the revenue people are getting now is appalling, all because you think you can improve it. Well guess what, you cant. Nothing you have ever done has improved youtube, so here is my suggestion, change it back and never mess with it again, your ideas for it are awful and if you actually bothered to ask people you would know you suck at it.
YouTube
-
new format won't let me see playlist content
So, when I used to watch a video from a channel's playlist and I wanted to just watch one video on the playlist, the process was so easy. Go to the channel, select the playlist, click on the video I wanted. NOW, with the new format, I have to select PLAY ALL just to get to the playlist menu so I can select the video I want. So now, I'm watching a video that I have NO INTEREST in because that's the only way I can get to the playlist menu to find the video I actually DO have an interest in. It's like having to eat the pineapple in the fruit salad despite the fact that I'm allergic to pineapple because it's difficult to separate it from the blueberries and strawberries that I actually do want to eat.

Why? Why is this now something that needed to get changed? There was NOTHING WRONG with the previous format. Hating this, and I really hope this gets changed back because I won't be watching playlist videos if it keeps being this bad.
YouTube
-
my youtube claims to be subscribed to youtube red and has taken money out of my account but isn't allowing me to use youtube red perks
I am supposedly subscribed into YouTube red, money has been taken out of my account and yet I don't have YouTube red features. I either want a refund or access to YouTube red for what I am paying for. It's been 3 weeks now and I want to complain again! This has been the 2nd complaint I've done and yet I still have not got any type of response from y'all. Please fix this. I don't have a complaint about YouTube red but I do want access if money is being taken from my account.
YouTube
-
videos that use vulgar language
Please allow videos that have vulgar language to continue with their language, if they obviously have an established audience. "Grandfather" them in, and create language warning tags, instead of banning them, from future posted video creations.

I am a huge adult fan of N2, and Steve Cash's kitty videos. Now N2 might have maybe one word, every two years, true..and he died...I cried so hard. Yet Steve Cash has amassed over 1 million subscribers, and if a kitty dies, he's already got core kitties that step in, and new ones are incorporated. I love that Gibson kitty...I cried, too! His vids are full of kitty language cussing and such, and always have been. Please just slap the man with a language warning tag, that the user clicks through, that they agree they are going to hear curse words, and everything will be awesome. I don't want future videos to be banned for language. I do not need big brother holding my hand. I love his content, I know the Lore. I need more Random Kitty!
YouTube
-
they have put my wife's facebook interview on this link
They have put my wife's facebook interview on this link. please remove this youtube copy right Violent. My facebook link, https://www.facebook.com/thanapalasingam.vasantharuban/videos/1905099102848979/

They have taken that link. https://www.youtube.com/watch?v=IpwWzI9B79U&feature=youtu.be

this vedio asking that my wife should go for sex business. can you remove it. how you can allow child sex, how you can allow website to promote child sex.

my name, my child, my wife abused on this website. Please remove these video files from your servers at your earliest convenience.

I have a good faith belief that the disputed use is not authorized by myself, the copyright owner. I hereby state, under penalty of perjury, that the above information in this email is accurate and that I am the copyright owner.
My facebook link, https://www.facebook.com/thanapalasingam.vasantharuban/videos/1905099102848979/

Thanks for your time,
YouTube
-
youtube
I am so tired of the kid-ification you guys have going. I'm subscribed to over 30 channels, that I enjoy immensely, and all I've been hearing about is how they're not "ad-friendly". The last channel I heard from said youtubes guidelines are "It must be suitable for a 5 year old." I'm 27, and have been watching videos on youtube for 10 years and this disgusts me. I can appreciate a company wanting to go another direction, or trying to adapt to a changing social climate, but all I'm seeing is gross mass censorship and creative stifling. Youtube is not just for kids. Too my knowledge, it has never really been for kids. If you're that concerned, just split it into "Adult" youtube and "Kid" youtube, and have a disclaimer saying you are not responsible for what is viewed on "Adult" youtube. I hope there is a change soon, because when all these wonderful peopleI watch jump ship to a new, better platform that lets us be adults, I will be right behinf them. Thank you for your time.
YouTube
-
channel view total
To whom it may concern,

I am contacting you with regards to my view count on my Youtube channel, link below. On my Dashboard it states I have had 6605 total views but upon adding together my views I have found that I have 10416 total views at time of writing. It would be appreciated if my true view count was represented in the dashboard.

My main concern is that I have reached the 10, 000 views in order for my videos to earn money (I had monetization active before this was put in place). Currently I am over that required view count and would greatly appreciate if my videos could begin to earn money due to the general required upkeep of the channel meaning any money from the channel can help towards the future of the channel too.

www.youtube.com/c/midnightwolf

Best wishes,

Harley Curtis
YouTube
-
one of your ad's is disgusting
My mom and I were watching youtube videos on our xbox 360 using the youtube app, we selected a video, i turn off the controller before realizing a ad was loading and what came on was disgusting, it was ad where 2 guys were siting on a couch and this Chimeras appears and it keeps saying pug monkey baby cause it is that, i turned on my controller, i accidentally pushed the wrong button and it was still playing, i finally skip when the pug monkey baby is on him by this time licking his tongue or mouth. We are very DISGUSTED! IT IS DIRTY, DISGUSTING, OBSCENE! NOT EVERYONE WATCHES OBSCENE STUFF ON YOUR WEBSITE! WE WERE WATCHING OLD HYMNS, BUT THAT IS OUR BUSINESS. WHY CAN'T YOU HAVE HUMAN FRIENDLY AND FAMILY FRIENDLY ADVERTISEMENTS! D:< GET YOUR MIND OUT OF PIG MANURE YOUTUBE!
YouTube
-
user blocking system not working
Dear sir, I've been experiencing problems with the user blocking system lately. I'm not suppose to get a notification of a blocked user's reply to my comment but it has happened twice with 2 different users I've blocked. This is irritating as I do not want the blocked users to reply back after I have replied to their comments. I hope you will look into this problem and fix it as soon as possible. Thank you.
We are here to help
16 years' experience in successful complaint resolution
Each complaint is handled individually by highly qualified experts
Honest and unbiased reviews
Last but not least, all our services are absolutely free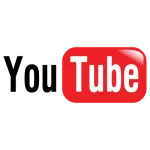 YouTube contacts