This review was chosen algorithmically as the most valued customer feedback.
I was uploaded video of "India vs Australia 1st T20 Full Highlight" on 7 Oct 2017 at 10:45PM on Youtube.com (see in attachment) which include Images which show player photo, name, their respective score of match and bolwer name who take their wicket. At 11:15PM YouTube removed my video and give a STRIKE with reason that "Violation of YouTube's policy on...
Read full review of YouTube
YouTube
-
commercials
Hey youtube,
The recent commercial changes for watching youtube videos are CRAZY. I don't know if this was a change made a month ago or just yesterday, but COMMERCIALS SHOULD NOT BE LONGER THAN THE VIDEO (I would not actually shout these words if we met in person, but there would be a guaranteed clap after every word to annunciate the importance of what I'm trying to communicate). Another problem that has been plaguing me for a while are the horror film trailers that you guys think is smart to use as a commercial. You should have some sort of survey on whether or not a viewer is afraid of horror rather than which H&M or Grammarly commercial they have or have not seen. I HATE HORROR. I WATCH YOUTUBE VIDEOS OF SHORTEN SUMMARIES AND REVIEWS ABOUT HORROR FILMS, BUT NOT THE ACTUAL MOVIES OR TRAILERS. I HAVE WATCHED THE HAPPY DEATH DAY TRAILER OVER 15 TIMES TODAY. DOES THAT MAKE SENSE?!?

Bests,
A consumer who is getting more and more ticked off
Another problem...starting from today, my commercials apparently like to load as long or longer than the video I want to watch. Pressing refresh seems to be a new motto for the Youtube company
YouTube
-
fix the [censor] adpocalypse
[censored] susan just learn and fix your [censor] the people are obviously being [censor] upset about the first adpocalypse and they barely even make any [censor] money off it you [censor] greedy jews

ALSO HAVE YOU FRORGOTTEN ABOUT:

Copyright Disclaimer Under Section 107 of the Copyright Act 1976, allowance is made for "fair use" for purposes such as criticism, comment, news reporting, teaching, scholarship, and research. Fair use is a use permitted by copyright statute that might otherwise be infringing
YouTube
-
demonetization of the report of the week
I find the demonetization of The Report of the Week's videos to be way off base. He has one of the most genuine, family friendly, PC videos on youtube and consistently provides quality content. I do not see the reasoning behind pulling the ads as it is clear he follows the guidelines set by youtube. I ask that you revisit the decision to demonetize his videos and correct the error. Thank you
YouTube
-
someone's video on youtube
This email address puts out a video on you tube on how to get free roblox etc on roblox.com. Of course my young so. Just saw free roblox and did what he said and this person stole approx $50 worth of roblux and got into all my personal information and sent my computer a virusZ he changed my email to his to take over my sons roblox account. My ten yo so. Has been crying as I cannot afford to replace the roblox. I will be doing a police report of possible - and I would like you tube to enforce whatever they are able. If this person lives the us I will take him to court and prosecute. I dont care if it's $50 stealing is stealing and it needs to be stopped! It's $50 I dont have to replace what he stole. This person even tried to use my credit card with my name and his address to Purchase more roblox for himself. Help me stop this [censor]!
YouTube
-
advertisement
Date: 4 Oct 2017

Description: Your TIAA commercials are unnecessarily loud. I feel as though my speakers are going to explode each time they play. In fact, I have to mute my computer each time they appear on my screen.

Desirable Resolution: Lower the volume of these commercials or do not play them at all. They have become nothing more than a nuisance and have only made me dislike their company as a whole.
YouTube
-
scientology advertisements
I want to complain about the advertisements from the Church of Scientology.
It's perplexing you'd except advertisements from them. It's a cult and one would think you'd be aware of this. Do you have no shame? I'd love to watch a video on YouTube without an advertisement berating Leah Remini. Does YouTube only care about the money they can gain from these advertisements? I'll be surprised if you have not received more complaints.
YouTube
-
youtube ads
I know everyone complains about ads regardless, I also know youtube needs ads to continue running. I have always supported youtube and mostly don't care about the ads, however, its getting ridiculous that I'm now watching 4 ads during a 7 minute video. I have noticed this getting worse gradually over this last few months and am concerned it will keep going until its an ad every minute. Youtube, cut back on the ads, you've gone a little overboard.

Also out of spite I don't support anything I see ads for on youtube, sorry not sorry.
YouTube
-
the hypstar, flipgram ads
There have been these ads exposing young girls to promote their apps. So about 13-14 year olds (they aren't of legal age) are being put on display of their bodies from these companies to get support of their app. I think this is wrong because people are wanting to buy these irrelevant apps because young girls are belly dancing, showing their bodies in inappropriate ways, and twerking these people can be old men in the sex trafficking move trying to get these girls. I will ask if you to please eliminate these ads so no one gets hurt or goes missing.

Sincerely, Amyah
YouTube
-
shuffle feature
I'd like to complain about your shuffle feature in playlists.
Since you have the pointless update regarding the appearance of the website i have noticed that the shuffle feature is almost unresponsive, and by that i mean it doesn't show in the playlist tab that it has actually shuffled the tracks.It is only when you click the button to play the next track it actually jumps to the next random track in playlist
When it is playing a song it only shows the ones adjacent to it in the playlist tab when you click the shuffle button, whereas before it would show in the playlist tab a random selection of all the tunes in your playlist alongside their relevant numbers, it only shows the adjacent songs to each song played with the recent update...
Why fix something that isn't broken?
Not only that it also seems to repeat the same songs over and over, i thought the whole point of 'shuffling' a playlist was that it selected each track in your playlist in a random manner and not play the same 5 tracks in successions until you get sick of them

Get it sorted youtube... you can sort this issue simply by reverting to your last update before you suddenly changed the appearance which has seemed to make previously functional features almost useless

Regards
YouTube
-
I am complaining about my youtube channel that my youtube is been suspended..
Dear YouTube,
I think that my channel should have not been terminated because I have followed the youtube community guidelines very carefully, please check m channel again. if people have wrongly flaged my videos. If you seen any wrong material in my videos so i am agree to delete that video, but please return my channel.
Sincerely
waseem rind
contact no.[protected]
EMAIL : [protected]@gmail.com
YouTube channel name: All in one
YouTube
-
youtube application
Just from opening youtube, a stalker ex boyfriend of mine was able to track me. Under. The name thomas lane smith. All I had to do was have the app open. Please explain to me how this would ever be possible because im really [censor]ing pissed off and have multiple agencies looking into this as well as how its made possible. The cia is investigating this hack along with one on my netflix account.
YouTube
-
inappropriate advertisements
Whilst my 1 year old little boy was watching Peppa pig on YouTube I was discussed to discover that half way through Peppa pig an advert for mens tenna pants came on. Then an ad for clear blue pregnancy test and then to top it all off and ad for condoms came on. Hardly the most appropriate products to be used in in the middle of a children's cartoon. I am totally discussed and outraged that such adverts should be used. Something needs to be done immediately.
YouTube
-
youtube disable my account
Sir
I am Daman Ohri
my email id: daman.[protected]@gmail.com
YouTube disable my account.i don't know why YouTube disable my account.
This account contained very important videos and channel which is difficult to find again that things.if YouTube have any issues please tell me then I will solve that issue.
Please sir my YouTube account enable again because it's very important.
I hope you understand my situation.
Please help
YouTube
-
advert complaint
You tube are allowing a racist advert to be played in South Africa. A paid ad from BLF TV ...calling the white monopoly thieves. This type of advert spreads hate and causes to separate an already divided country. It does no one any good. If another racial group had placed this advert it would be termed racist. Please remove this advert and help South Africans unite.
YouTube
-
inappropriate ads
I am a regular youtuber users. It is very upset and surprised by how often i was forced to watch an ad - meme live while i was watching beauty channel and cartoon channel with my 3 years old son lately. The ad is about a random girl dancing wearing sexy clothes doing some sexy moves. HOW COULD IT EVEN APPEAR IN A KIDS CHANNEL. I can only skip it after 5 sec, thats toooo much for my kid even 1 sec. I could not believe youtube is putting irrelevant ads in video and leaving us no choice.
Your follow up is highly requested.
YouTube
-
content of public comments
My 5 (and 7) year old loves watching Pete the cat, but the comments underneath from more than one person (eg under Pete the cat I love my white shoes) is disgusting. Lots of swear words, 's[censor] and f[censor]; 'I cummed so hard' 'fencepost up my butt' etc. These people should not be allowed to post comments, particularly under kids catagories; it is unnecessary and just offensive. Don't you wish they would grow up?
YouTube
-
your hypocrisy
To demonetize and seemingly attack right wing channels and those that don't fall for liberal bs and then turn around and trend something like the rap video 'look at me' by xxxtendumass is absolutely hypocritical and you should be ashamed. You are going to pay for contributing to the racial division you thrive on in the form of abandonment at the first chance of a platform that would lead away from you. Good luck with your stupidity.
YouTube
-
death commercial on child shows!!!
I am a parent of a 1 & 2 year old who love to watch Bob the Train and ABC learning videos on YouTube. WHY is this commercial played every 5 minutes on my children's learning channel!

https://youtu.be/8dhejCohyzg

My husband and I are outraged at the

1. Lack of proper disbursement of these commercials. I understand you make money off ads but play something like this if I'm watching satire, not for a child show.

Or

2. The blatant subliminal messages this commercial is playing over & over for my babies to pick up and become. I mean it starts off by saying LIFE IS MEANINGLESS & DEATH APPROACHES!

The other commercials are about depression lol it's ridiculous! There has to be a dedicated team of people who place ads in their proper place. Get it together.
YouTube
-
general content
i don't mean to sound vulgar but what the hell youtube, i originally started watching videos on here cause i liked games and content creators views on games, but recently the amount of content being censored and demonnitised is ridiculous, i get that you have an audience that hate vulgar and censored gaming content but alot of us fans tune in for this content regardless weather it is vulgar or not... it is our choice and if you feel you cannot show it to all audiences then register an age restriction to videos just like anyone else. by doing this you are severely restricting content creators who use vulgar language during lets plays the make their content more desirable, i beseech you to consider that their is a place for this type if vulgar language on youtube... just like any other broad audience site.
We are here to help
16 years' experience in successful complaint resolution
Each complaint is handled individually by highly qualified experts
Honest and unbiased reviews
Last but not least, all our services are absolutely free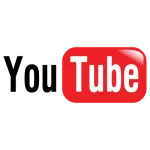 YouTube contacts