YellowPages complaints
64
This review was chosen algorithmically as the most valued customer feedback.
I have started an advertisement with yellow page for the last 3 months. I have paid them over $400. It was an over phone contract for 1 year. They guaranteed me that I will receive calls and emails from the customers. However the past 3 months I have not receive any calls or emails. When ever I tried to get in contact with my sales representative, it seem...
Read full review
YellowPages
-
fake info and got only wrong info
The website www.yellowpages.ca is total scam, so avoid it and place reviews about this website.
I used the website and searched for the people through the websites, but it showed only errors and fake info. I was really disappointed and stopped to use it, but I wanted to warn other people about it. Please, share this info and post comments about your experience on this website.
The complaint has been investigated and resolved to the customer's satisfaction.
This review was chosen algorithmically as the most valued customer feedback.
Skeptical and dissatisfied with yellow page advertising prices and lies. Was told that if I wanted my listing on their website I had to pay the complete price they wanted which was above board. My website is on page 5 and not working for me, but they hold to their facts that if I opt out from the advertising portion of their billing, I will no longer be...
Read full review
The complaint has been investigated and resolved to the customer's satisfaction.
YellowPages
-
misrepresentation
YP
sales agent grossly overstated & misrepresented product results in
an attempt to induce me to enter into a contractual relationship with
YP. In August 2013, a YP sales agent visited my store to discuss YP
online advertising. After a brief conversation & I expressed that I
was possibly interested. She returned a week or so later & we
discussed the details further, but I still wasn't sure. She told me I
would have tremendous results based upon search statistics that she
cited & that if I wasn't satisfied with the results, I could opt out
at any time. About a week later she returned with a colleague, who
reiterated her claims & told me to expect that YP advertising would
be so effective that my company would quickly "be transformed to a
higher level of sales". He cited several examples of past success
stories & again I was told I could opt out at any time if not fully
satisfied. I decided given the representations made & the opt out
option offered, to try it for a brief period of time. After a month I
had zero results & contacted the sales rep via email, to express my
concern. She told me it takes some time to see results & to stick
with it. After another month of zero results I contacted her to get me
out. Instead she said she would make some adjustments to my listing,
reduce my cost & I should see better results. She had me sign a
document to make those changes. She failed to inform me that not only
were we making changes, but I was also signing up for an additional year
of service. The changes did nothing & I contacted her to get me out
of this horrible agreement. Instead she had a man contact me to review
my listing & offer solutions to enhance my experience. He wanted to
give me a red border to highlight me ad, change the categories, etc.
Again, I was given a document to sign & assured it was only to make
the additional changes. Again, I later discovered I signed for an
additional 12 months. Why on earth would I sign up for 12 months of a
service that I'm trying to get out of to begin with. The rep mislead me
again. The results were still zero, so I contacted my rep, trying to get
out of the deal. She did not respond for 3 weeks. Apparently, she was
on vacation & could not receive emails & nobody covers her
account when she's away? I told her please get me out & sent her
emails to that affect as well. She told me she would speak with her
manager & cancel the contract. Meanwhile, I instructed my bank to
stop the auto pay to YP. I never heard from her again. My calls &
emails went unanswered. Then I started receiving calls from the YP
collections dept. I explained the situation, forwarded the ongoing email
correspondence & was told a manager would soon contact me. I heard
nothing, but several weeks later received another YP collection call. I
again explained the situation & was told the district manager would
be notified & I would be contacted to discuss the matter. Nobody
ever called me. Then I received the first of 2 threatening collections
letters. Yesterday a YP sales rep called me to inform me that my account
had been cancelled & wanted to know what he could do to get my
business back. I explained the situation & was told that somebody
would call me. I just Googled YP complaints & find that I am one of
many, customers that were promised results that they never received
& when they attempted to work it out were ignored & strong
armed by the collections dept. I have been defrauded &
misrepresented by YP. My attempts to resolve this in a reasonable manner
have gone unanswered. I am a small business & cannot spend money
($518 per month) on a service that, despite claims to the contrary,
yields zero results. The gap between the promises made & the results
is staggering. I am filing this complaint in a last ditch effort to
resolve this without taking legal action, but I will take such action,
if necessary.
Resolved
The complaint has been investigated and resolved to the customer's satisfaction.
The complaint has been investigated and resolved to the customer's satisfaction.
This review was chosen algorithmically as the most valued customer feedback.
After paying YP.com for 11 months I received a call from LocalSplash.com, an actual internet advertising specialist. I had noticed that my business had been gradually getting slower & slower for the previous year. Ten days after advertising with LocalSplash, my business took off! It was like turning on a faucet. I was doing jobs every day and that wa...
Read full review
The complaint has been investigated and resolved to the customer's satisfaction.
YellowPages
-
misleading sales rep and ineffective ads
YP.com sales people contacted me here in Hampton Roads, VA about my cleaning business and I agreed to meet with them. The sales person tried to sell me a website over and over, which I kept telling her I didn't want - I just wanted an ad. She told me that paying for an ad with YP will also create an advertisement with Yahoo and Yelp because YP owned those companies. It seemed like a good deal, so I agreed to an $80 per month ad package. The sales rep told me that with this package, our ad would appear on the first page of the Yellowpages.

Well, it took over a month for the ad to appear on YP. They immediately deducted the payment, however. I called customer service during the first month and they told me that it takes time for the advertisement to appear. I asked why it didn't take time for them to take payments, too. I requested a refund for the first month and they told me they can't do that. Emails went unanswered. The ad finally appeared a little over a month after they took the first payment. When it appeared, it was on the second page of listings, not the first as promised by the sales lady. Customer service says they can't do anything about what a sales rep says. The keywords do not work properly in the search.

I've now had the ads for four months and they are a terrible investment. Ads never appeared on Yahoo or Yelp. Customer service said that YP has no control over what other companies do and can only suggest a listing to them. I thought they owned these companies. I feel like a sucker, now. The ads have produced absolutely no business for me. The ads only attract more telemarketers and sales people, but no customers. Sometimes someone calls me asking for a job. The sales people are nowhere to be found and you can only speak to customer service, which seems to have no power to correct anything. They absolutely will not budge on this contract thing and threaten to turn me over to a collectons agency if I don't pay. Any company that requires contracts has a reason. Stay away!
Resolved
The complaint has been investigated and resolved to the customer's satisfaction.
YellowPages
-
false promises, poor customer service
YP.COM salesman Brian Averback made promises of great things for our business when we agreed to sign a one year contract for over $800.00 a month. We were very disappointed with the results, and when we asked for our contract to be modified to better fit our needs, Brian, and his Manager Joe Pottle came and tried to talk us into a new one year contract with more great promises.
When we did not sign, but instead asked them to provide the service they promised, they smiled, said they would do everything they could to help us, and left.

Not surprisingly, we have never heard from them again.

When we contacted customer service we were basically told that of course the salesmen would say anything to get the contract, but they only sell contracts. They are not responsible for actually making sure we got the services promised.
Oh, by the way, you are stuck. We are sorry you have spent over $8, 000 on services that did not work for your company, but you signed the contract, and we are not going to take any steps to try and give you the customer service promised.
This review was chosen algorithmically as the most valued customer feedback.
They sent a fax to our company on 9/2011 requesting updated information about our company. I faxed back with big words that state remove our # from all list! Thank you. I check the box to be removed from their fax list also. They called me 9/7/2011, 10/10/2011, 4/20/12 & 5/30/12. Each time I told them we did not order any subscription services from them and...
Read full review
YellowPages
-
rip off
I operated a small home based business for 32 years paying for an ad in the yellow pages during that time. I retired in September, had my business line disconnected and now yellow pages is trying to collect over thirteen hundred dollars from me for advertising for the next year. Am i responsible for paying this bill. I had talked to their rep in June advising her I would likely be retiring and she encouraged to keep the ad in, should I change my mind. I was left with the impression that once my phone was disconnected the contract was over.
YellowPages
-
don't get into this program!
ATT has a YP Clicks campaign whereby they "guarantee" on the phone that they will generate clicks to your website which will hopefully generate business or clientele. However, after 90 days on this program, they have generated a rate of less than 50% of the clicks they said they would generate. Of course, the contract says that they don't warranty any clicks though the program is called YP120 indicating that they are going to get you 120 clicks per month [clever]. Furthermore, they lock you into a contract and you owe the full amount of the contract term even if they don't live up to their end of the deal. Don't get into this program! Save your advertising dollars for something that works and for a company that honors what they say they are going to do!
This review was chosen algorithmically as the most valued customer feedback.
This company cold called pretending to be "The Yellow Pages" asking if we wanted to renew our online ad from last year. They went over our details (no account number, just basic info) and told me that someone from the verification department would call me back shortly to confirm the listing. After she hung up another call came in a few minutes later and...
Read full review
YellowPages
-
doesn't work
DO NOT SUBSCRIBE to YP.com ! I have already spent $600 and am being asked for another $335 to keep this ineffective program running! They supposedly guarantee clicks and state that 74% of people who click on your site will contact you and that 55% of those will make a purchase. To date I have had 85 clicks AND NOT A SINGLE CONTACT OF ANY KIND! Not a phone call, not an e-mail...nothing. Needless to say I have also not gotten a penny in new business! The folks at the Yellow Pages are trying to tell me that all 85 of those people who clicked on my site are just thinking about my service and may contact me soon. Right! I am locked into this useless program for 6 months (they wanted 12 months) and so they say I just need to give it a chance...and keep paying them for NOTHING
YellowPages
-
horrible customer service
We have closed our business.
We did not physically sign a 1 yr contract. it was virtual on their website.
We have not received ANY business in 9 months from yp.com

We have had to close our business... it is very slow plus we are moving out of state. Yp didn't care, all's they care about is THEIR bottom line NOT yours
I was on hold for about 15 minutes. They do not let you speak to a Manager.. instead they call themselves so called 'ACCOUNT SPECIALISTS' the name they use to make themselves appear 'SPECIAL'
There is NOTHING special about them.. they did not get ANY business for us in 9 months.
WASTE of money and time
They refuse to let us go for the last lousy 3 months!
Again, ITS ALL ABOUT THEIR BOTTOM LINE, not YOURS!
YellowPages
-
information please
I am seeking individuals that have gone through litigation with YPG and would like to give a helping hand to another individual who is being threatened by YPG. YPG advertised this individuals personal address on the business listing and people started showing up at this individuals personal address. This individual paid for advertising for a business listing with the business address. It took 3 months to remove the listing and for customers to stop showing up at the home address. To date, the indivual has not received compensation despite numerous requests. This individual has been hung up on, redirected, and ignored... now is being sent to collections because YPG sent the individual an invoice for the entire years worth of advertising and demanded payment even though it was a contract for monthly payments. Please email me if you can help at [email protected] Thank you.
YellowPages
-
terrible customer service & broken promises
Bills were sent to the wrong customer and when I noticed that we were not receiving our monthly statements I asked our account rep to update our information and remove finances charges, due to their error. Rep. assured me this would be taken care and reflect on our next bill. Information was never updated and finances charges never removed. Finally, had to contact customer service to update account. Contacted the account rep. again, and he assured me this was taken care of, yet here we are months later and no resulution. Previous account rep. is no longer with the company and have been passed from Account Rep. to Account Rep., even account manager refused to resolve the issue. We continue to get bogus collection calls about the account and was just recently passed on to another Account Rep that has yet to contact the office. NEVER DO BUSINESS WITH THIS COMPANY. Their promises of improved business is also bogus, we have had 10x's better results with Facebook and Google Adwords.
YellowPages
-
scammed by voice verification
Like and idiot I believed the sales rep who built up this great product but left all of that out of the voice verification. When I found out that it was heavily misrepresented and told him that I did not want the product, he said it was too late and they would develop a website and charge me without my cooperation. This is only last week. The website that they produce will not be acceptable to my company standards and I could lose my dealership. I am sick about this and want to join any lawsuits.
YellowPages
-
bad service
A warning for anyone that gets a telemarketing call from AT&T YellowPages.com. My wife and I own a small mom and popbusiness and my wife received a call and listened to the person go through their services, but when he gave my wife the pricing she told him that she would speak with me and he'd contact her the next day. When the next day came she told him no not now.

They proceeded to bill us and said that from part of the conversation they consider it an ok for the expensive but totally useless service. A billion dollar company screwing over a mom and pop. Know they are trying to sue us for failing to make any payments in a service which we did not want.

I guess billion dollar companies and their lawyers think it's ok to screw mom and pop stores and my guess is that the idiotic court system will probably side with them since the supposedly have a voice recording, but coincidently without the end section nor the day after part just cut down to what the contracted telemarketer (who no longer with them for some undisclosed reason) are using as the ok. I guess that since they can no loger use their marketing tactic on people now they have started on mom and pop's.
YellowPages
-
former employees
I am an attorney in New Jersey working on an action which has been filed against YellowPages.com. We are in the process of gathering information from former employees at YellowPages.com. I would like to speak to you if possible for a few minutes if you have previous sales experience with this company. Please call me at my office 201-288-2022 ex. 19 or e-mail me a number that I can reach you on. My e-mail is [email protected]

Thank you so much for your time. I look forward to speaking with you soon.

Kind Regards,

Kelly Magnus, Esq.
The complaint has been investigated and resolved to the customer's satisfaction.
This review was chosen algorithmically as the most valued customer feedback.
Yellow Pages Advertising. For the last 20 years I have done yellow pages advertising with Alltel than it became Windstream. In the past...I have never had a problem with the advertising. Every fall I got a call ...we reviewed the ad...talked pricing... they sent me a contract and I paid. This last fall of 2009, I never got a call. So I called them In Early...
Read full review
The complaint has been investigated and resolved to the customer's satisfaction.
YellowPages
-
service problems
I purchased a silver listing from YP.com and it took them 7 weeks to get it online. It took numerous phone calls and e-mails to get it done. Instead of taking the time to get my add correct they tried to sell me more services when they returned my calls. Of course my add was completely wrong. I designed one with a picture they didn't display. Instead, it was an ugly blue box with my businesse's name. They had also mixed information from my old business with the new add. The result is an awkward add. Do not trust these guys to get your add up!
Resolved
The complaint has been investigated and resolved to the customer's satisfaction.
We are here to help
16 years' experience in successful complaint resolution
Each complaint is handled individually by highly qualified experts
Honest and unbiased reviews
Last but not least, all our services are absolutely free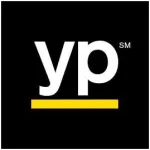 YellowPages contacts