Whitepages
-
Whitepages Online Ads
On 1/13/2022 I got out of bed and turned my phone on. The first thing I saw was an Online Ad for the Whitepages, by the Whitepages. It was advertising my name. my previous marriage name, my daughters address and an invitation to her Social Media Accounts.
This is a violation of privacy civil and every other right. Not to mention how dangerous that is for women.
I have had to change my phone number and Im frightened in my own home and even going outside scares me.
Cindy Lovato
720-202-9063
Do not give or sell my information
Desired outcome: Unsure. I do think we should be compensated for this foolish error on Whitepages
Whitepages
-
Failure to refund money
My membership with your pathetic service was cancelled prior to 8/4. they attrempted to bill me and the charge was denied because of it being cancelled. On 8/4/21 they illegally charged me and stole $5.29 from me. The membership was cancelled and I demanded my money back. They told me they would refund it and I have emails to prove this. they have stopped replying to my emails and are totally in the wrong. I have all the emails from them saying they intended to refund my money but have failed to do so.
Desired outcome: I want my money back that they stole
This review was chosen algorithmically as the most valued customer feedback.
I'm managing a Old Age Frail care centre accommodating 82 residence. In April 2021 I received an email from White Pages Telephone Directory 2021.. which was a one page document with our business name & details pre-typed in large font & details in the footer section in a smaller font so small, you can hardly see it even when reading with my glasses... the...
Read full review
Whitepages
-
they don t remove dead links (outdated)from search
they say they will remove your information even if you are California resident and you fill out the form ccpa for privacy they don't care they do publicity with your name to attract customers they should check what they are really doing to customers they don't respect your privacy plus the customer service is in India how can my information is on the other side of the world crazy very crazy what this people do to humanity sell your identity that's why you have millions of identity thief's every minute for this junk please u, s government don't allow this clowns work please
Whitepages
-
You are giving out wrong information on me!
I just pulled myself up on whitepages and you have all kinds of shit wrong about me! What gives you the right to give out false information. You are looking at a class action lawsuit! Where in the heck do you get your information from! I want my profile taken down and off of whitepages.com! And I want to know how to get it off of your website. People should be able to sue you for giving out this wrong information - and even the correct information. I do not want my phone number and address plastered all over your website, whether it is the right one or the wrong one. Please respond.
Desired outcome: Take me off of your website.
Whitepages
-
Whitepages.com
The website is a scam. I tried to get two number lookups and after the first which showed no information, the system kept telling me it could not change my account and told me to call customer service. I tried about 4 times. I finally got the thing to work using a different membership and in my account it had $100 worth of charges that I assume were when it was telling me to call customer service and charging me.

Shame on this company. SCAM. I refuted charges with bank.
Desired outcome: refund me Visa or just agree with Bank this is fraud/scam
Whitepages
-
Listing in white pages
I am David Lee Day in Austin Texas 78731
White page listing show I also go by David Lee VLD
I have no idea who that is. Have never used that name.

I also do not know Alissa Grace Brazykowski nor Martina Vallejo Day who are listed as my relatives.
There is a potential for fraud of some kind here, but I am not sure what is going on.

I do know Joel Hueske.

Please find out what the people listed as my relatives are attempting to do and how that happened. Where else might I be identified as this David Lee Vld ? I never heard of him.
Desired outcome: Get association with unknown persons listed above out of records everywhere..
Whitepages
-
Profile info
Several erroneous items: 706-259-5207 is not correct
Marylin J. Mitchell is not a relative
Christopher R. Mitchell is not a relative
Debra Dunn, Neva Weaver, Stephen Dunn are not associates
Shows 6 criminal and traffic offenses - I have ZERO - name shown is a 40 year old black man- Kerry Mitchell
Desired outcome: Remove erroneous data
Whitepages
-
Premium Background Check
On or about April 29, 2021, I ordered a 5 pack of background checks. I got a lot of information I didn't expect, and so decided to check the validity of the service by using one of my background checks on myself. In addition to having an incorrect current address, there was significant criminal history in my background check which wasn't me. Whoever it was had my same first name (Kimberley) and my maiden name (Wakefield) and lived in Ohio, as I used to. Her birthday was 2 days before mine (mine is 11/30; hers is 11/28) in the same year (1969). My race is white, hers is black. While there are some similarities, there is certainly enough information to distinguish me from her that it should not have come up in a background check. All of the others had known discrepancies as well, though less significant. I paid $49.95 for this package.
Desired outcome: full refund
Whitepages
-
unauthorized card charges
There have been 2 more fraudulent charges on my card for "history reports" that I did not order. That's $40! This is the 2nd and 3rd time this has been don't, so I have cancelled my account, but if I do not get a refund for these charges, I will be reporting you to the bank and the better business bureau, as well as the attorney general. I expect the refund to be credited back forthwith.
Desired outcome: credit of fraud charges (2 charges)
Whitepages
-
opt-out removal
This company has ignored several requests to remove my information from their website using their opt-out form. I purchased their online service and attempted to correct and opt-out to no avail. There is no response from them after multiple requests.

Both accurracte and wildly inaccurate information is offered on their site, as they cater to landlords and prospective employers. I have expressed my desire to opt-out via their web forms and process. The phone number listed for them, +1 206 973 5100, is answered by a bogus IVR. Their address according to other complaints is:

1301 5th Ave Suite 1600
Seattle, Washington
United States - 98101

This way this business ignores requests to remove/opt-out makes it a one-stop-shop for identity thieves and stalkers.
Desired outcome: opt-out/remove my info
Whitepages
-
Order number: a-s07545165
Due to the fact that the information provided is incorrect! I will be contacting my credit card company to deny the charges if the charges are not reversed. It shows my ex wife as my address being her location... Which she hasn't resided here since 2000.
No wonder I keep getting calls and mailings, looking for her!
It shows all kinds of addresses in washington state which is where she is from.
Desired outcome: Refund my money, since information is wrong.
Whitepages
-
White pages and mylife
I have asked several times to get our personal information off / remove on white pages and my life. It's still there. We have been hacked and scammed that we had to get the police involved due to someone stole our identity twice. These pages should not allow to put up personal information . There's more pages that we are trying to remove our information off. Something should be done to protect the people identity.
Whitepages
-
Data information
Two incident or more.

1. I found out they put my name under my husband employer' wife and others that in wrong.

2. Yesterday I found out White page again, they tried to use my sister credit and name on me. White page are killing people and insane to rob money and credit other people's child and family and friends like that?

Your file a report to white page, they do not listen and maintain the wrong information on the white page and make an impact to manipulate your wealth and fortune as they wish. I think white page this kind of made up information has to stop and burn to the ground. And sincerely I think the people made this is terrorist from Russia, Romania, France and Japan. They put USA skin on their own precious skin and used check fake ID to robe you. And make USA a wonder money making wonderland.
Whitepages
-
Internet listing
We have an unpublished listing; therefore, we would like our information deleted from the whitepages web site. We are Pamela Pappas and Paul Pappas residing at 514 Meisel Ave. in Springfield NJ. We have not been successful opting out on line so we are requesting that you do it internally. Please contact us at [email protected] when you have removed us.
Thank you
Paul Pappas
Pamela Pappas
This review was chosen algorithmically as the most valued customer feedback.
From July 26 to present (aug 4) white pages has been charging my Master card every day $19.99, (at least ten charges so far) and once for 20.99 and then Master card is reimbursing me because they know its a fraudulent charge So my question to white pages is why?? I have never ever bough any product related to white pages. I have been fully reimbursed but I wanted to understand how such a thing can happen? Call me 8022387553
Read full review
This review was chosen algorithmically as the most valued customer feedback.
Whitepages provide scary information. They put the people whom I am not known as my relative. The following is the description under whitepages of me, I know none of those people, may be met them once, but not twice. I dislike very much, cause some house haunting by sai ying wong to me is going on, but people thought they are my family. No blood related...
Read full review
Whitepages
-
white pages wrong information
Amelia Ivy appears under our names on white pages. She is a stalker on our information white pages our white page listing should only include James R. Ivy, 236 Camp Branch Road, Trinity, Texas, 936-594-1231. My husband was married to this woman 40 years ago. We don't know how she got our information. Age 74, please remove this person from our white page listings. I am Sandra Ivy, 66, same address as above.
Thank you
This review was chosen algorithmically as the most valued customer feedback.
I have never signed up or used even the free service of whitepages yet within the last 4-6 months I have had multiple charges on my debit card. Even canceled one debit card with the first charge and about 3 months later another charge. They ask for your CC info "to look up your account" and are trying to convince me someone is stealing my card number and...
Read full review
Whitepages
-
personal information accessed and exposed
My name is Fanta Mcadoo. As an artist I am Afrodikee Huvah Love. My website address is
www.afrodikee-entertainment.com
As you can see from my website an online store I have website that involves lots of nudity. I do not need my complete info available like your services have done. This is why people info get stolen. As a matter of fact you could be the ones responsible for identity theft. I will be contacting my attorney immediately. I want my information removed immediately before I end up with stalkers due to the nature of my videos. I will be going to great extremes to assure that proper actions are taken against your company blatantly posting crucial information like this. I will not surrender more info to your company to have my info removed. This should be against the law if one has not granted such permission. Where in the hell am I when this happens.
We are here to help
16 years' experience in successful complaint resolution
Each complaint is handled individually by highly qualified experts
Honest and unbiased reviews
Last but not least, all our services are absolutely free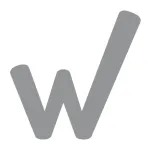 Whitepages contacts