Xoom
-
2 times in a row transaction cancelled due to partner problems and money is kept captive
on Xoom tried to remit 11K to India from USA a week ago and saw simple message saying transaction is cancelled due to vendor partner issues two times on a row - May 6th, May 12th. Partner in India is not remitting to ICICI bank. This is not first time I am doing these transactions and failed me recently. Not only cancelling transaction money transfer back has taken each instance almost a week. There is no regret or necessary action taken by Xoom team. There is something systematically going wrong with this company. I suspect viability of businesses like this who pass the blame to 3rd party and not theirs. This is utterly disappointing and frustrated. Please let me know how if any are having similar issues. Thanks.
Xoom
-
Amount not transferred to my indi bank account
This is Amit goel and I initiated a transaction on 30th March 2022 to transfer $5000 to my India ICICI bank account using Xoom application. It got completed at xoom end within minutes but amount is still not transferred to my ICICI bank account in India. I am continuously following up with Xoom customer care team but every day they say that they are following up with partner payment services for this. There is not resolution provided and they are not refunding the amount in my USA Bank account. Today is 6th April night but still no resolution provided. I need help to get this issue resolved as its a major amount I initiated that transaction.
Desired outcome: Full refund asap.
Xoom
-
Rufund
Help! My transaction was not refunded in 4 days even though I provided bank statements showing it was not refunded to my bank. I spoke with a supervisor on call with bank and verified the refund was not received in checking or savings. No response from Xoom. $959.50.

Transaction canceled 1/13/22. I have sent at least 10 requests for status online.
Desired outcome: Full refund
Xoom
-
Vanilla gift card
I wish I had read this report before I purchased a Vanilla Card. I've been scammed out of my money and like the comments above say. You can never get a live person on the phone to talk to and if you are lucky enough to wait 30 mins, you might get a person on the line, but you rest assured, it will be someone with broken English... I will never buy this card again. I've been waiting since December 28, 2021 to find a resolve for this issue. Called the Sutton Bank affiliated w/the card and they don't answer and don't return the calls either. I've tried so many times to get a resolve. I WILL NOT GIVE UP. I can not believe this is happening in this century. My next stop is Better Business Bureau..
Desired outcome: Refund ALL my money. As the service was non-existence., I want the service charge refunded also!
Xoom
-
Money transfer
Sent money to Mexico trhu Xoom on 1/24/22 today is 1/26/22 and money is not yet available to pick up and this is the second time this happens, I received the following email "Our partner's Compliance team needs to review the details of your recent transaction and expect a minor delay before processing is complete. We'll be sure to contact you if they need additional information or documents" I never received a call or email asking for additional information, I had to call customer service to find out what the problem was just to be asked for nonsense questions that I consider not a valid reason to hold the transfer. My mom, an elderly woman is the recipient, she has made four trips to Walmart to pick up the transfer and every time she is told somebody else picked up the money and they turned her away.
Desired outcome: To be clearly notified of what was needed, that would it avoid many trips and hard time to the recipient.
Xoom
-
Sent money but never got the goods
I sent money £590 through zoom/paypal but never got the goods. I did ask for refund but you said I cannot get it think this is disgusting specially when I have also reported it to the fruad team online which goes to the police I will not be using zoom again no chance. I have been in touch with the right people and am thinking of taking this further and will warn others. I am a geniune honest person but feel treated unfairly. I reported this person on the site that he was selling so he does not scam others out of their money.
Desired outcome: Refund please
Xoom
-
Refund of cancelled transaction
I have cancelled my transaction(XZNCE52M) realizing my bank account does not have enough funds. I cancelled within minutes of starting on 10th Dec 2021. Even then they duducted money from my account and have not refunded back to me till date 21st Dec 2021. Its more than 10 days and I am unable to pay my bills and house rent.

I am calling them every other day, only response I receive is they say they are escalating the issue and will be refunded within 24 to 48 hours. Same response everytime. Its just like tomorrow never comes.

Is this the normal behavior with xoom?
Desired outcome: Refund and compensate my overdraft fees and credit card APR
Xoom
-
Cant transfer my money
I am trying to transfer my money to a bank or a local atm (cash pick-up) but no matter how many times I try I face a problem at the address step. For the last 3 weeks, I am trying to send money, but I fail because of this problem.
The system does not accept my address info and asks me to verify it.
I have contacted customer support at least 5 times but still, they are not offering me a suitable solution and I can't get my money.
Xoom
-
Money transfer
On 23rd October 2021 I used Xoom services for the 2nd time to send money to my sister living in Cameroon.

Until date (10 Dec 2021) the money hasn't been deposited in my sister's account. After raising it with Xoom several times over the phone et sending numerous emails, I received (twice now) a confirmation from the Customer Service that the money has been deposited.

The evidence received from Xoom is from a different bank and my sister's name on the document is incorrect. I raised to Xoom that they provided evidence from the incorrect bank but my complaint is going into death ears unfortunately so the Customer Service doesn't budge.

Note that I have not made any errors on my transaction details and I provided all the evidence required by Xoom that showed that the money was not deposited in my sister account. This evidence included my sister bank statement and bank details which are different from the evidence of deposit received by Xoom
Desired outcome: Reimbursement or money deposited in my sister's bank account
Xoom
-
Cancelled transaction and was told I will not be able to use their services ever again
On October 26th, I sent my sister in Peru the monthly amount needed to cover for my dad's rent. He is an elderly person (92 years old) so I have to go through my sisters account. I've been doing this for over 15 years, using my bank account without a single glitch. All of the sudden, I get emails saying that my transaction was canceled and they needed additional information like my bank statement. I sent my last bank statement twice and got on the phone with customer services. The lady on the line basically told me not to try to send money again because it will be canceled, she then hung up the phone after I asked the reason why.
I know I will not be using this service any more I just want to know why this occurred. If something was compromised on my account I need to know.
Did my information get leaked, I would really like to know.
Don't trust this company or their parent company PayPal.
Rosa Johns
Desired outcome: Explanation
Xoom
-
Recipient never received money
Xoom is giving me the run around about a refund for a transaction that did not make it's destination. When you call there toll free number you get sent to some call center in India with very incompetent people. Each agent gives you a different story without really reading thru the case history. I have sent with Xoom before successfully but have learned from this experience when things go wrong they really go wrong. Xoom is not worth the small discount you get as compared to the headache you will receive to resolve an issue that arises. I wish I paid the extract money and just sent it with my bank branch. Xoom sucks at wire transfers because they rely on partner banks that are not associated to xoom. Buyers be ware!
Xoom
-
xoom access
July 8 2021
In the afternoon I got this message on my phone that I had sent 2 $1000 remittances and so I accessed xoom at once. I saw 2 entries which were supposed to be withdrawn from my bank account.
I called xoom and informed them about this transaction and after they got information from me they told me they would email me regarding my complaint. They immediately locked me out of my account and I was not able to copy the information regarding the fraud.
I have not received any email from them.
How was someone able to access xoom? Paypay asks for a code before access.
Xoom
-
xoom
After using XOOM services to send myself my monthly salary overseas in the Philippines, they closed my account claiming that I was a 'commercial account' which is apparently a violation of their user agreement. They did not even take the time to check with my bank in FL, the only bank account I ever registered with XOOM to ask them if the account was commercial or personal.

Calling them to complain offered no help as they are "not allowed to reveal their internal methods of arriving at their conclusion".

If there is a way to bring a lawsuit against them for making a false claim against me I would be glad to do so.
Xoom
-
Refund
I had 2 over 100 dollar cancelled transactions and I would love to get a refund
Desired outcome: Get my refund
Xoom
-
They will not refund my money!
I have been trying to get my money for the last 12 days I have been told that my tracking number is not showing up in the system I have called and talked with Xoom at least 7-9 different times and they assured me that my tracking number was good. I have talked to Walmart RIA there is not showing no deposit of my money so Xoom would have to resend it, that is what they told me to tell Xoom. My tracking number will not show up at Walmart RIA or any Walmart location. I canceled the transaction after being lied to for 8 days, it has been 4 days since I cancelled and still no refund! They kept assuring me my money was available and ready for pickup this is a $1000 every penny I had! I am so furious!
Desired outcome: I just want my 1000 back, i will never use Xoom again!
Xoom
-
Refund
I send money and they canceled it. I told them that the checking account that I used to send the money was closed so they told me that they will going to send me a manual check instead and it would take 15 days in mail. One month had passed, the check never came. To my surprise, they did not address the issue. I made 4 calls and we are going around circles. It has been 5 weeks since they told me about the manual check. I feel like they do not value me as a customer. I am still waiting for my money.
Desired outcome: To receive my refund
Xoom
-
Failed to deliver my money and refused to refund me!
Xoom failed to deliver my money and refused to refund me!

I used Paypal's Xoom.com to send money to a relative in South Africa. My money was not delivered and the recipient is unable to pick the money up since the money was not delivered to him. Xoom and their partner Exchange4free are lying and changing their story in every email their story is different. After I requested PROOF of delivery of money they wrote in an email that the money has been deposited, without providing any proof of the deposit. They say their investigation is completed and they are refusing to refund my money. In addition to the entire amount of my money they want to keep, to add insult to injury, Xoom also made money on me from a large difference in foreign currency exchange rates. This is an unheard behaviour by a large corporation such as Xoom, which seem to be owned, associated or part of Paypal Inc. How does Paypal allow such a deceitful and thieving company such as Xoom to operate under its wing?
Desired outcome: Full Refund
Xoom
-
Money transfer disappeared
I transferred money through Xoom to a friend in Peru on 12/16. Xoom reports that the money had been delivered. My friend says it it not delivered to his account. I tried contacting Xoom and keep getting back form letters, I can't get to a real person. Then I started investigating and many people have the same complaints. Particularly with South America, the money just disappears. I need to speak to a real person, locate the money or refund me ASAP.
Desired outcome: locate my money or refund me
Xoom
-
Service
Used xoom service over two years without issue. Last month transfers would no longer go thru. Contacted customer service but they are all incapable of giving a reason or resolving account issues. Poor business model by not resolving existing customers issues. I had to move business to another service.
I've spent over an hour on the phone more than a couple times but still could not get an answer as to why the account no longer works. I've tried to open a new account but it does not work either.
Xoom
-
Money transaction
Today 7/31/2020 a money transfer was just cancelled out of the blue and this is the second time this happens using xoom
The only response I get from Xoom is that there was a problem with the bank account of the recipient or there was a problem with the timing that I made the the transaction
What does that mean exactly?
I have not changed any type of info on my behalf for my transaction to be just cancelled so make up your mind
We are here to help
16 years' experience in successful complaint resolution
Each complaint is handled individually by highly qualified experts
Honest and unbiased reviews
Last but not least, all our services are absolutely free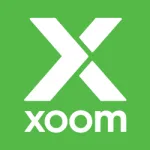 Xoom contacts