Xcel Energy complaints
103
Xcel Energy
-
Stopping service and billing
I vacated my last apartment on August 15th, 2021 but was charged for service there thru October 1st 2021. I have been told different things by each customer service person I talk to, and my repeated attempts t9 contact xcel by email have been ignored. I can absolutely prove I vacated my past apartment on August 15th and can prove in my Google history that I went on xcels website on July 29th at 11:33 am to stop service. I additionally can get confirmation from my past landlord that I am not responsible for charges after August 15th and xcel will not even give me the opportunity to prove it.
Desired outcome: Adjust my bill
Xcel Energy
-
Business gas
I contacted Excel energy on 10/19 because the heat wasn't working. I was told they put a lock on the meter and shut off the gas in April (I started renting the studio in May). They don't schedule a time to come turn on the gas but require someone to be there…this is impossible since this is a business that doesn't have regular hours. I've called every day and no solution. My clients are freezing and soon it will be cold enough to freeze the pipes. I need a solution immediately.
Desired outcome: Schedule a time to turn on gas
Xcel Energy
-
Billing
I received my new bill from you and it jumped up an extra 100 monthly! I called and spoke with lisa on 10/13/21 and she said this was normal! I asked how I don't use my air in the summer... Lisa looked at my billing and said someone made an era and read my amp usage wrong! Lisa moved my billing payment back down to 161 monthly...Instead of you guys trying to scam at 250 monthly! I called today and guess what my payment is still coming in at 250 and I spoke with shereen and she spoke with billing and was told if I didn't pay the $250 you would shut off my power! Can you say scam or audit! This is my 4th email and I won't stop until someone reaches out and corrects this issue! Concerned about over charging in your company!
Desired outcome: fix my bill
This review was chosen algorithmically as the most valued customer feedback.
My spouse and I spent $18, 000 on an HVAC system and 240V electrical conversion for our property in CO. All the other houses on our block have a 240V system already, so we figured we should catch up to them. We had the HVAC system installed on 4 August 2021 and the electrical conversion started the day prior. We figured this would be done within a couple...
Read full review of Xcel Energy
Xcel Energy
-
billing
I am being overcharged for a two bedroom apartment by Xcel Energy. What is being reported or read by Xcel Energy is not a true reflection of the amount of bill I should be paying. For a two bedroom apartment with no high use appliances such as freeers, water heaters, air conditionser, and heaters. I do not have none of that and my bill should be $20-$30month but they are charging me $250 which is too high and is not a refection of the energy I am using.
Desired outcome: Excel Energy send out a tech to reivew meter and trouble shoot what is causing my bills to be over priced and for Xcel Energy to adjust my bill down to $20-$30 like how it was for Feb. and Mar. 2021.
Xcel Energy
-
Xcel's auto payment system failures
Have been a long time customer and when Xcel offered 3rd party auto payments from our banking account, we signed up (the 3rd party was called "runner" or something similar and had a picture of a dog on the main page). In late 2020, the 3rd party app quit pulling auto payments and did not notify us so the Xcel system said we were late paying December 2020 bill. We called and paid by credit card and then set up an auto pay directly in the Xcel app (through easy pay). The Xcel app said the bank account was not valid..

We called Xcel on 2/2/2021 (talked with Tammy) and on 2/24/2022 (talked with Brittney) about their new Easy Pay system and issues with setting up auto payments. Was told that the bank info DID validate in the Easy Pay system on 2/24/2021 but received another email saying the bank account was invalid. I was then told that Xcel had implemented the new payment software and they were having issues. Brittney said she would get their IT group to check on this and IT or billing would call back by the end of the week with a resolution. Never received a call.

So the next bill was ready for payment and when I called Xcel I was told that our account was delinquent on two payments so we had to pay by credit card (with a $1.50 transaction fee) or in person every month for the next 12 months.

If Xcel implemented a new system with glitches then we should not be penalized for a year. Horrible customer service - especially since payments were made on time for many, many years.
Desired outcome: Xcel to remove the 12 month hold on auto payment through established and verified bank account.
Xcel Energy
-
Customer Service
Farmers in Texas cannot wait 48-72 for a line fuse to be pulled or put back up. They will lose a crop and go bankrupt. We bend over backwards to follow your polices, such as an EIC form, which isn't required by any other electric company in the state of Texas. Every time we send one in, you find something wrong with it, cancel our service call, and don't even bother to inform anyone. You tell us to write the meter number as the address. Then, when we call back in, you tell us it has gotten denied because we didn't write driving directions instead. Which starts the 24-48 hour wait all over again. I should not have to give you directions to your own meters. You tell us to call it in as an emergency, then you say it doesn't constitute an emergency. We call one number, get told to call another number, who then proceeds to have us call the first number again. You have the strictest rules and regulations in the state, which we follow to a T, and you still refuse to cooperate in a timely manner. Horrible company to deal with. You have been reported to the BBB. This is unacceptable. I will also have my customers report you to the BBB as these problems occur in the future.
Desired outcome: Fix your broken customer service
Xcel Energy
-
Denial of claim
On October 29, service wire from power pole to meter burned and conducted power to bare common wire. Xcel Energy account number 54-1768576-2. Order #105391923

This occurred at our home, 3481 State Road 1490, Littlefield, Tx 79339 October 29, 2020

We simply request a reimbursement of $1560.97 for items damaged from power surge.

I have all documents related to invoices for repair.

The claim was denied by an "investigator" and we would like to appeal that determination.
It's bad enough that the power surge caused damage inside our home: flames coming from surge protector, hours without power, but the lack of concern shown by Xcel is typical of these huge businesses. They forget the "little man" is their customer. We've been at this location for over 45 years. It has never been pleasant to deal with corporate Xcel! Local servicemen are jewels.
Xcel Energy
-
Gas meter
We added a gas appliance to our home and we're instructed not to use it, by our plumber, until Xcel came out to turn up our gas, at the meter. Our plumber filed the request ticket with Xcel in November. It is now February and after multiple calls, emails and complaints Xcel has still not fulfilled the request. Each time I contact Xcel, I'm assured that they have the ticket, but given no scheduled date for service. Weeks go by and I call again to receive the same runaround. It's clear, when you answer to no one, that Xcel simply doesn't care. Raise the rates and provide as little service as possible. Public oversight is needed to keep these thieves in check.
Xcel Energy
-
Bill
My wife recently passed. While she was here I had to run a oxygen concentrator 24/7. I also ran 3 air purifiers 24/7. I shut all of those off and a food freezer. Its only me in this house and I've shut everything down that I can and my bill went up. A service man came out and checked my meter and said it was fine. There is no way I've used more energy since my wife has passed. Something is wrong here. Every light in this house is led. I only use what I have to. I'm on social security and every penny counts. My name is Gary McBee. Address is 1638 Meeker dr. Longmont.
Desired outcome: Just bill me for what I use. Very simple.
Xcel Energy
-
Billing
I'm Ángela Hartelt- my son was living with me due to covid excel was in his name. At the time of canceling his service I paid balance on the account that shown due. Then they sent another bill after I put light in my name . had Xcel light service put in my name 10/1/20 from my sons name because he moved and xcel is trying to charge me for his balance that he is moving over to his new place. I'm not paying for a bill in someone else's name plus my bill is already high due to covid
My account 53-0011658299-6 Ángela Hartelt
IM filing complaint with other agencies
Desired outcome: Remove re accurring charge
Xcel Energy
-
My bill
I have been on Xcel Energy budget plan for years and never really had a problem. Last month, I got a bill for $150 and an explanation that this is my new monthly budget amount. It was $50/month. A year ago, I had 3 kids living in my house and for the past 10 months, I only have 1 child living with me. They explained that I am using too much energy. I've looked on various sites and see many people are having the same experience. When I try to call back to get more information, I have sat on hold for 30-50 minutes and can't get anyone on the line. When I write in from their website it says I will hear from someone in 24-48 hours and never heard back! I have no idea how to contact someone there and am very frustrated that this is happening to myself and others. They have a monopoly here in my city which is why I think they are increasing their rates and telling customers it's because they are using more energy. Super frustrated!
Xcel Energy
-
Customer service
I have paid my bill online for years with no problems, until this year. Every time I try to log on it says incorrect password. So hit forgot pw link for it to send me email. Sometimes I do not receive email. Times I do i hit links then Xcel site tells me the time has expired even though it was less than 5 minutes ago.I have contacted customer service more times than I can count on one hand. Its like they do not understand what I'm saying. Last two times I have sent customers service email I have not received a response back. I've ask and ask why I keep having problems logging on to pay my bill.. I've asked them to advise on what I needed to do with no response. How many more people is this happening to that does not complain? Its kinda ridiculous.
This review was chosen algorithmically as the most valued customer feedback.
I filled out a form to get my meter moved. I mailed it to an address in Eau Claire, WI. I got a call the next week from a James Knoop. He stopped at my house the week of June 7th. He looked at what had to be done, said he would get the job lined up and get it going and it should be able to get it done by the end of June. He also told me it had to be paid...
Read full review of Xcel Energy
Xcel Energy
-
electricity bill
My bill was 4 times the amount as the previous average for the past 2 years. I complained about it and Xcel sent "Jorge", so he said that was his name.
He entered my residence when unnecessary the told me my water heater was electric when it is obviously only gas.
I asked him to leave, he proceeded to become vile and unprofessional. Xcel backed this employee.
Now I have contacted police for the threats by Xcel employe, and attorneys for the civil side.
Xcel monopolized the panhandle so they can raise rates and hold it over our head and turn off electricity when their 16-year-old meter fails.
SEE YOU IN COURT!
Xcel Energy
-
power outages
I have had Xcel for years now and have had no issues until 2019. I have had the power go out 4 different times in less than 6 months. Each time it takes over an hour to restore power. My city went through a blizzard and I was lucky enough to restore power and yet when it is a perfectly clear day an outage happens. They wont tell you why, their updates are slow, and they refuse to acknowledge that this is a huge problem. It's not like I moved recently either, I've been at my apartment for three years and this just started happening.
This review was chosen algorithmically as the most valued customer feedback.
I called today to ask about my bill and why it was at $267 when it was at $30 previously they said our meter was out since March and that we are being charged for the use of electricity averaged from previous years which I don't understand why it took them seven months to realize our meter was broken when they should notice it in their billing hey thi...
Read full review of Xcel Energy
Xcel Energy
-
billing/service
First off...Xcel's customer service blows.

Last month their system was 'down' but did they send out an email notifying its customers of this? No. They expect you to get that update from thin air or hope that you looked online. I found out that the system was down when they not only charged one of my bank accounts that I had previously deleted off of my account because I am in the process of closing it, they also charged the new account that I had listed on my file. They blamed this error on their system malfunctioning and being down for over a week. When I asked how I could get the duplicate payment refunded, they stated that it has been credited back to my Xcel account...cool...did they ever ask if that is how I wanted the refund to be issued? Nope.

When I told them that wouldn't work with me because I am out that money that I had not anticipated to be taken. They then told me they could issue me a check but it would be sent in mail and I would have to wait 5 business days before I got it back. I was also told I would have to dispute the charge with my bank. As much of a headache this process already was I then went ahead and waited for the check while also disputing the charge with my bank...this all took place at the beginning of October.

Now here we are at the end of October and I received a notification that my bill was only $29 which is roughly around what it should be. Today, I went to make sure that all of my previous banking information was taken off of my account so this would not happen again, only to find that now my bill is $111 which is including my previous bill that was PAID already.

I spent my breaks at work calling and got told one thing after another until I finally got a 'supervisor' who should probably not have that title considering he was the least helpful person out of everyone I talked too and the rudest. Long story short, he said that because they issued me a check and I disuputed the charge with my bank that it cancelled everything out and that I technically never paid my balance for last month...I was told directly by them to do both...and now I shouldn't have?

I HIGHLY recommend going with an alternative energy company (PG&E is amazing) as Xcel lacks basic customer service and educated knowledge of the service and its payment system. I never once heard anyone of their employees take responsibility for the mix-up or duplicate payment which would have gone a long way in my book. Instead, I was treated like I was uneducated and talked down to. I am currently in the works with my legal team to see what else can be done since I got nowhere with Xcel themselves. If you have the option to choose which energy company to go with BY ALL MEANS RUN FROM EXCEL. They try and have you sign up for autopay and tell you that you will receive a discount but the reality is, you will get double charges and not see anything back to make up for their mistake...I was not asking for a million dollars back, I was looking for basic care in customer service.
Xcel Energy
-
gas
I had placed a request to reconnect my gas two days ago. They promised a 24 hour turn around. Of course it is now the weekend and I still have not had any luck getting my services reconnected. I have called multiple times and they have all said they'd "follow up" and that I would be serviced "as soon as possible." I even spoke with a supervisor who was unable to tell me a time frame even after being promised it would be done within 24 hours. So frustrating!
Xcel Energy
-
billing issue.
My account # is 51-0851528-0

I have recently moved into this address and I got a bill that I did not expect. On the bill is has a former balance of $138.42 from years ago. I was asked to prove I paid it but I'm unable to do so because I have a different bank now than I did then.

I'd like to you to remove it as I have no doubt it was paid either to Xcel or the collection agency it was sent to.
Thank you
Grant
612-791-542
[email protected]
We are here to help
16 years' experience in successful complaint resolution
Each complaint is handled individually by highly qualified experts
Honest and unbiased reviews
Last but not least, all our services are absolutely free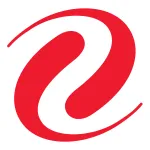 Xcel Energy contacts