Waffle House complaints
511
This review was chosen algorithmically as the most valued customer feedback.
I am sending this complaint to make you aware of a transgender person working as a waitress at The Zebulon Rd WH in Griffin, Ga. I am aware that we are a diverse society now but i was waited on by this obvious man who was heavily made up to look like a woman. It made me very uncomfortable and I will not be going back to this store. i am not judging thi...
Read full review
Waffle House
-
service, store #154
I'm 61 yrs old and this is the only wh i've ever walked out of without getting to eat. After waiting 15 minutes to have our order taken, the waitress didn't even call our order in. The cook wasn't interested in trying to keep up and was ignoring the waitresses when they were trying (to call out orders. They need some new help! I'll never go there again.
Waffle House
-
service and product
I ate at store #289 in Mobile Al last night. The manager lady was out front arguing with a girl about her boyfriend when we arrived. A young male took our order. Did not bring me the bacon or grits I ordered! I had to beg for coffee & it was barely warm. After we ate & started to check out, I wanted dessert to go.
Then the manager lady walks in pushed as heck, was so rude to me. I paid my bill of $28.00.
Then the kid hands me another bill and says this extra $15 is your desserts? I said wait just a second let's look at my visa receipt, it was just a dollar amount on the slip he showed me his yellow copy but it was in code to Waffle House.
I feel like a full refund is due to me. The food was terrible we brought it home & this today no one wants it. This use to be my favorite Waffle House. It's bad bad bad now. Look at your security camera from last night.
You will see how rude the manager lady was. I can send a screenshot of my credit card from my bank app, they did not provide me a copy!
This review was chosen algorithmically as the most valued customer feedback.
Ok I'll start at beginning my wife my friend and I called Waffle House to order a meal for this evening. We called and submitted our order and right away after hanging up phone we talked and came to conclusion that they must of rang up order wrong because we were over charged. So my friend goes and picks up order and on his return he goes on to tell me that...
Read full review
Waffle House
-
manager/employee conduct
Your store #2208 located at 950 E. Cartwright ave, is being run into the ground the employees and the manager use profanity to talk to each other and the manager thinks it is funny, you have employees using drugs in the rest rooms and one employees collapsed and almost died in your store during her shift due to a drug over dose. You have a server named quincy who is selling and using drugs on your premises and the store managers are aware of this and are doing nothing, now I'm on the outside looking in and I have noticed a lot. I'm letting you know that something needs to change or my next call will be to the police and the local media on how waffle house allows illegal activities in their stores.
Waffle House
-
bill
We ordered 2 waffles 3.30 x 2 = 6.60
3 side meats at 2.80 x3= 8.40
4 2 egg breakfast 4 x 3.80= 15.20
1 extra egg .40
Total $30.60
We were charged $42.71
I questioned the bill to no satisfaction. The bill I was given was just a bunch of numbers written down not itemized at all. I did leave a $7.29 tip only to even out my bill. Finally figured total at motel and am upset at being overcharged. I feel it was intentional.
Waffle House
-
employee (sage)
Tonight my borther and me went to Waffle House on 153 Higway, after waiting 10 minutes one of the employee(His name was Sage) came to take order. He was literally reacting like a racist. He tool order of me, and was leaving without taking order of my brother, so I called him back and said he also has order. He angrily said you should tell me before that you are together and stuff. We didn't said anything and he took order. I order double-hashbrowns. When he brought the food, it was just one hashbrown, so I told him that I ordered double. Very rudely he said that its double. I said sir I come here very often and I know which is double and which is single. He again talked very rudely and said its double I can't do anything. So I said ok, call the manager I want to talk to the manager, so he said manager is not here. So I said call anybody senior, and he denied, and started calling himself a manager. He said rudely that I am the manager talk to me whatever u want to talk. U never seen anybody rude like this before. I am never going back to that waffle house!
Waffle House
-
customer service
Came into waffle house and was greeted by bre! Very nice! Very great customer service! I started talking to the cook and he was very rude. He clearly said "I don't wanna talk to u so why are u talking to me"? I've never been so disrespected by someone who works in a customer service business! I will never go back! And this video I have I will post everywhere!
Waffle House
-
customer service
Tonight my husband and I went to Waffle House On Baya Avenue in Lake City Fl because that's what we had a taste for. I ordered a 2eggs breakfast with a order of bacon. Also added a extra side of bacon. When I got home and settled, preparing my food to eat I separated my bacon from the rest of my food. I notice a piece of dark hair approx 3cm Long in my eggs. At this point I threw my bacon in the trash and was about to throw the entire meal in the trash. I covered it back up and took it back to the restaurant. I handed my food to Jay and he observed the hair. He began to have my meal remade. Once my food was finished I was handed my food. There was no bacon with my meal. Amber was my waitress that took my order. She told me I needed to bring the bacon back to the restaurant. I've never heard in my life where I needed to bring something out of the garbage back. I'd like to speak to someone personally
Waffle House
-
food
Visited Waffle House 0780 Phenix City, Alabama 6-22-18 around 3 am. Ordered scrambled eggs with raisin toast, grits and bacon. Bacon was cold as a rock. Grits and eggs were cold and toast was cold and not toasted. Asked to warm food. Was told they had no way to warm it so they recooked it. Returned with fresh plate barely, and I mean barely, warmer. What the heck? Restaurant was old and had greasy tile walls with dust sticking to the grease. Nasty place! Waitress was nice, cook had an attitude! Waffle House needs some serious quality control!
This review was chosen algorithmically as the most valued customer feedback.
I went into Waffle House # 82 located at 3180 Norcross Tucker Road In Tucker, Georgia on my lunch hour. I placed my order with Cashier/Waitress Shun Or Tekevious Carr I ordered the $5.00 combo bacon grill cheese meal for carry out. The cashier took my credit card and ran it and didn;t ask me if I wanted a receipt she put ticket down for me to sign and I...
Read full review
This review was chosen algorithmically as the most valued customer feedback.
Went to waffle House in Davenport Florida on the 18th of june at 230 pm with my 81 y/o mother.We waited for 15 min before anyone greeted us..There we're 6 employees yelling..slamming dishes.The dining room had 6 customers..I ordered well done hash browns and they weren't cooked at all.My moms waffle was raw.We come here often..Will think about coming back..Very rude help..ghetto..
Read full review
This review was chosen algorithmically as the most valued customer feedback.
Saturday June 16th, 2:30 a.m., Waffle House located in Batesburg-Leesville, South Carolina. Individual brings dog into restaurant and places the animal on the counter beside myself and another customer while we were eating. The animal was a Chihuahua and not a service dog for the disabled. Customers were on both sides of this person enjoying meals when thi...
Read full review
Waffle House
-
dirty restaurant in columbia sc
I have been to waffle houses my entire life. I've been in the restaurant biz for 22. I've never seen a dirtier restaurant than #1958 in Columbia's 5 Points.
Floors sticky with debris everywhere, especially under the "bar style" seating that faces kitchen line. windows hadn't been cleaned in days, fingerprints from one end to the other. tons of flies. Both dead and alive. Under tables filthy. Like you could feel stuff with your feet. My 3 kids n wife were disgusted.
This review was chosen algorithmically as the most valued customer feedback.
Cold food. Took thirty min to get coffee. They were asking if there was anything else we needed and I still didn't have my food. Had to ask for a refill, creamer, Splenda, syrup. I got sausage but not the rest of my food until I told a different server I still didn't have food. Was there for 1.5 hours just trying to get to our location. Also got charged for water. WTH?!
Read full review
Waffle House
-
racism in the local restaurants
It has come to my attention that waffle house mistreats their black customers. From getting a young lady sexually molested by the cops to a black couple being kidnapped by the cops due to an enmployee attempting to price gouge and rob them. Where is the President of this company? The CEO? The VP? YOU OWE THEM AN APOLOGY! We are calling for all waffle houses to close at once!
This review was chosen algorithmically as the most valued customer feedback.
In the late 2015 I was released from my employment with waffle House due to the fact that I decided to take honest as a role in my position. There was a rumor going around the store at the moment spreaded by an employee named Micheal that the district manager drew was buying marijuana from him which is why he was allowed to get away with so much. It became...
Read full review
Waffle House
-
customer service/undercooked food items store # 1174
Today, June 14th at 11:15 a.m., I had lunch with my daughters at Waffle House. Two of our orders were not properly prepared. I ordered a T-bone with a double hashbrown with onions and one of my daughters had the Texas bacon patty melt. The other daughter orders a chicken biscuit and a hashbrown with onions, tomatoes, and jalepenos. Her order was okay. When I received my order, my T-bone was cooked perfectly. My hashbrowns were cooked perfectly also, but had RAW onions mixed in them. I asked the waitress were the onions suppose to be sautéed in the hashbrowns before I sent it back and she said yes. Although I knew the answer already, I just wanted to see if they knew, because if they didn't know, I could understand why the onions weren't sautéed. I sent my plate back for the onions to be cooked. My plate came back fine. The 2 pieces of bacon on my daughter's sandwich still had the light pink color meaning that it was undercooked. I sent it back too. Her plate came back with 1 piece of overcooked bacon. I was on my lunch break and I didn't really have but an hour for lunch and no time for going back and forth so I told my daughter not to worry about it. The waitress was very arrogant and argumentive, and she did not come back to the table once to see if everything was okay once we got our food. We constantly had to get her attention whenever we needed something. She seem to have something very important going on with her cell phone. When I paid for my meal, she asked me how was everything and I told her that it was good in the end. Your waitress response was "at least we got it right in the end." I responded "maybe ya'll should practice getting it right the first time." Your waitress response was, "I'm not the cook." Although she didn't deserve it, I still let her a $5.00 tip. She would have definitely received a better tip had she been more attentive. I've worked in the food service industry as a cook, and in management for years and I know for myself how customers can be so the last thing that I wanted to do is send a negative comment to corporate but her (your waitress) attitude was totally unacceptable. Had your store been busy, you probably would not be receiving a comment from me, but because there was no other orders in front of our order, there was absolutely no reason that our order should have not been a quality product. I just want to report this so this might not happen to other customers.
Waffle House
-
connector three store
I have multiple complaints and issues with this location. I have frequented this store all different shifts. Morning shift, if you visit during the morning hours, you can find almost all of the first shift employees outside in a group smoking marajuana on a daily basis before they begin their shift. Leaving out the elderly lady on first, sweet wonderful lady! Cooking on 1st shift is the stores the stores new manager who seems like her main concern is her boyfriend/husband she brings to work with her. Then a female cook who Im assuming is managment. This lady is always griping at employees, has a smart/rude mouth, outside getting high and I hear her speaking of her affiliation with a gang on a regular basis and her boyfriend in prision. Really unprofessional, my children do go out to enjoy a meal and hear about your thug life. I shouldnt have to walk my six year old and 2 year old through a cloud of drugs to get through the door. Second shift is mainly just the store is dirty and the employees seem ro have no structure. They are being paid to have breaks and just kind of hang out. Third shift, wow. I see two employees work. One is a blonde cook who wears a different shirt than the rest if the workers, shirt says all star, works weekdays only. Wonderful, skillful cook. Better than any cook in that entire store, better than managment even. Majority of the time she cooks and serves at the same time because the male servers stay outside and wont work. Im willing to be ahe isnt paid to cook and serve both though right? I could bet she is probably one of the lowest paid cooks even, seems Waffle House tends to mistreat their better employees in that manner. Cant be a valued employee unless your a burden to society. A shame her skill is wasted on graveyard shift. One good server, been there about a month, red haired girl. Very friendly, always providing great service, best nights are when her and the blonde cook are paired together. The store is always very clean on their nights together also. The rest is a joke. They stay outside doing drugs all night in a blue van a male employee drives. And the store will be a disaster. Other than specifics, that store has a rodent infestation. Not an occasional mouse, it is absolutely infested. There is also water or some sort of substance seeping up through the floors with a horrible smell. Ive hear the female manager there scold the employees for bleaching the floors due to it causes her headaches. Ever consider maybe fixing the problem that Im sure poses a health risk? Maybe even having a competent manager and crew? Value the good weed out the bad? Sadly I may not be returning, if I do it will not be often, and only certain weekdays on third shift. But I felt I needed to voice concerns, maybe this will help out employees and customers all the same.
Waffle House
-
product and service
Last night, 6/12/18 my friends and I headed to the Waffle House here in Kings Mountain, NC ( #453 726 York Rd, Kings Mountain, nc ) and normally I've never had to sit here and type up a complaint about service, cause I, myself, have been in the food service industry for some years and understand it is very demanding. But the waitress, a taller young woman with braces named Alexis, and I believe maybe the cook that evening ( another young woman, I didn't catch her name ) came out after we had paid and left screaming at hollering at us. Now prior to this incident not only did we have to correct this waitress while taking our orders and one of the orders still come out wrong, we were over charged. We had ordered off the dollar menu that they hold behind the counters, and this Alexis flat out told us, as we were paying the bill, that it was because we ordered something over 2x more expensive, even though we had pointed at it on the menu we asked for and corrected her after she repeated it back wrong. The burgers we had ordered where at least maybe a little over 3 dollars, and we were charged at least 12 dollars for 2 of them. Which we also ordered 3 but only received 2. Most of this could have been excused if they had not only argued about what we definitely ordered versus what they decided to write down, then proceeded to follow us and rudely disrespect us as we were walking out. This behavior is ridiculous and completely inappropriate.
We are here to help
16 years' experience in successful complaint resolution
Each complaint is handled individually by highly qualified experts
Honest and unbiased reviews
Last but not least, all our services are absolutely free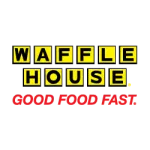 Waffle House contacts