This review was chosen algorithmically as the most valued customer feedback.
SR no S4-0N21F-F6NLL has not been completed after several requests. I deactivated my debit order at the bank, because I have been charged R109 for a 2GIG data plan, and could not use the sim because of Hard lock on it. I paid up all outstanding amounts. I believe I am entitled to some credit or data paid for but could not been used... Please makes sure...
Read full review of Vodacom
Vodacom
-
claims
I purchased 2 Samsung J3 on contract base from vodacom December 2016 for my kids for christmas.
3 weeks ago my sons phone was stolen. I blocked it. And went to the police station to open a case so that I am able to submit a claim.
Upon submitting the incident report number (case number) with Vodacom, I found that my contracts have no insurance. Vodacom lapsed it because they could not recover R80 which was outstanding on my account for some or other reason. My account was seen as a pre-paid account and they decided to lapse the insurance, although it was contract phones. They say my Absa account details are incorrect and this is why they could not settle the R80 odd rand and therefor cancelled the insurance. They also say I have not been making payments. I don't have an account with Absa. My account is with Standard bank. And I have a debit order of R357.98 going off every month from Standard bank for these contracts. Worst of all the lady in policy department put the phone down in my ear, because I was asking to many questions! How will I resolve this issue and claim a new phone?
Vodacom
-
data
Between 8pm and 8:30pm my phone was left on the charger. Just after 8:30pm i checked my phone and i had several SMSs, one started with the balance of the data bundle and about half an hour later i had already used up R900 worth of data out of bundle. I don't understand how this is possible. When i called Vodacom i was told that this is beyond their control, i need to check what apps are running on my phone.
This review was chosen algorithmically as the most valued customer feedback.
So glad about the public being able to submit comment on the service they receive from vodacom. All users that are bound to a contract please be aware and take not that should you pass away you are still held liable for your contract and the handset rental and the bill etc until such contracts ends !!! also when trying to get through to departments you get...
Read full review of Vodacom
Vodacom
-
retentions department
I have been a loyal customer of vodacom for many years and must say I am entirely disgusted in the admin and service reveived.

I have cancelled one of my vodacom lines about a month ago, last week 6th of July I contacted vodacom customer care advising them that my new renewed contract did not go off.  After pathetic service and telling the lady I require assistance from her to sort it out, I received 2 invoices today, 1 with a balance of 11 884.25 and another of R2473.34 (on this invoice I can see the payment reflecting).

When logging in to vodacom self help I see the amount owing of the R11 884.25. This is of utmost disgrace how pathetic your admin is.
Vodacom
-
contract
I have been trying to sort out my new contact payment with vodacom since the 21st of June and only got some valid information today after vodacom tried to debit more from my account then arranged. After logging 2 requests and talking hours on the phone I am still getting messages and phone calls about my account. I feel this is very bad service and will not suggest vodacom to anyone! My name is in arrears after vodacom made a mistake and no one seems to care. You are suppose to look after your users. I currently have 3 contracts and I will definitely not reniew any of my contracts
Vodacom
-
online upgrade
placed upgrade order Fri, tried to cancel, 082111 said go to a store they will do it.This was incorrect info, same as your 24hr delivery.Was told phone would be at RAM Mon am for delivery.When I queried on Mon was told will take 5 days, & RAM confirmed they haven't received it.WHAT THE HECK VODACOM? 3departments 3 different stories.WHERE'S MY PHONE?
Vodacom
-
incorrect billing
On 24 April 2017 I received my Samsung Galaxy A5 which was ordered online. The package deal was R389.00 p.m Smart Top Up S+ . R110 handset and R279 for the data package.
I have a seperate Data sim of R109.00 p.m

The combined total should therefor be:
R389.00 (deal)
R9.33 (CLIP)
R109.00 (Data sim)
-----------
R507.33

YET!
My Combined STATEMENT (which is the amount to be deducted) shows R606.49?

My invoice on the Vodacom App shows that my handset cost R183.33.?
My "Bill So Far" shows R437.40? WRONG! Should be R110.00!
+ R109.00 (data sim)
-------
R546.40. Better but still wrong!

I have queried this so many times., in store and online and NO 1 can help?
And to top it of my data on the sim disappears when it hits 1.5gig? The 2 months ive had it? Then they "graceously" gave me a 2gig to shut me up today but i will not go quietly into the night! I am watching it next month...screen shots will be taken as evidence. And if the billing is not corrected i will "graceously " cancell the debit order and and keep the phone as payment for time wasted on logging the queries.
Vodacom
-
vodacom contract breach
I have upgraded my cell phone in May 2017. My contract was for an Appel iphone on smart Top up M+ for R399 on contract and signed for. End of May the total was R518 due to the last payment of my old hand set of R120 fine... In June 2017 my Statement is for R480 (No old handset included but the discount not added). When I went to Vodacom to ask about it, they said that Vodacom "forgot" to add the discount of R80. They did do a service log on 15.06.2017 about the problem. When I phoned Vodacom on 082111 they said that Vodacom Woodlands (where I did my upgrade) sold me an "expired deal"... according to Nkeletseng at Vodacom cuntomer care. I went back to Vodacom Woodlands a week after and spoke to Eben and Rita (Manager) and they sent in another e-mail to "Michelle" to escalate and sort it out... still not sorted... Now my Statement for July is R518 again...(old hand set included). I went to Vodacom Woodland again today and Nobody can give me answers. My binding Contarcat between me and Vodacom is R399... but they are not billing me for it. I do have proof of this all... Why do we have a contract if Vodacom does not bind to it...
My email: lourens.[protected]@gmail.com
Vodacom
-
fraudulent account opened in my name
On the 13th of June 2017 while going through the vodacom app I realised that there is a number([protected]) that is linked on my profile that I don't know. I immediately called Vodacom and the call center lady told me it was already redflagged as fraud. She gave me the number of the forensic dept of which I called immediately. They told me to go and do the affidavit at the police station and send it to them together with my ID copy. I did exactly that the following day (14th of June 2017). I only received an acknowledgement from them with a reference number EC-0CRU-20IQC5.

But since I reported this fraudulent line three (3) weeks ago, I have never even once got a feedback from vodacom with regard to this matter. I have called the call center several times but I have never received any assistance.

I would really appreciate if I can get a clarity as to the progress of this investigation. Surely it has been allocated to someone, well I'm hoping so. Can't I get a feedback from forensics on the current status of the Investigation. As an aggrieved customer I would really like to know as to How, when, where was thus account opned and as to who opened it?
Vodacom
-
fraudulent content service billing dr victoria roets
I originally logged a query with Vodacom regarding my data sim content service billing: Reference #6867841, earlier this year. This billing occurred from November 2015 until May 2017. These are data sims and should never have had telephone related content service billing added to the invoice at all.

Vodacom informed me that the service to which my sim was subscribed, was administered by Mira Networks, and that I should contact Waspa and Mira Networks. The subscription was terminated.

I contacted Justin and Brandon at Waspa (tel [protected] and email [protected]@waspa.org.za). Waspa referred me to Princess Maduna, at Mira Networks (tel [protected] and email [protected]@miranetworks.net),  who has been very helpful indeed. We established that my five data sims are all billed as [protected] but they have different numbers. I was unaware of this. The numbers are as follows:

[protected]
[protected]
[protected]
[protected]
076 248 1850

The Mira Networks subscription was for data sim [protected]. It was for a smartphone service called Funlazio. This sim card is a data sim only (it has never been in a phone). It is installed in a 3G Wifi modem. Megiel Coetzer,  logged into our wifi network with a Samsung Neo Pocket with phone sim number [protected], and subscribed to the Funlazio service. My data sim was billed instead of his telephone sim.

I contacted Funlazio (Reference LTK122120168010437X). Funlazio is based in Amsterdam. They have provided me with a full refund for R3012.00. (Email address info.[protected]@idnasupport.com). 

However, Vodacom has billed me R6504.01 in total for content services. They have said the only service that was billing me was Mira Networks. Mira Networks say they have only charged me R3012.00 and I have been fully refunded.

R3492.01 worth of charges are unaccounted for. Vodacom should refund me this amount if there is no other record of a subscription on my data sims. I initiated a second query with Vodacom Solutions Department (Ref: S4ONYZW-WKU06), at the beginning of June. The response to this complaint was that the content service billing has been terminated. I KNOW THIS. THIS IS NOT HELPFUL.

On 14 June I spoke to Tshepiso Makgale in Solutions in Johannesburg. She provided me with her email address: tshepiso.[protected]@merchants.co.za. I emailed her details of my complaint, all my invoices, the data record from Funlazio, and the refund email from Funlazio. I followed up with her via email on the 19 June and she said she had escalated my query. I have received no further responses. I have emailed Tshepiso on 22, 26, 27, 29 June and 4 July. I have also tried to reach her telephonically via the call centre with no success. 

Here is a summary of the charges on my account:

Dec-15
6, 00
Jan-16
428, 87
Feb-16
402, 88
Mar-16
369, 88
Apr-16
338, 90
May-16
453, 86
Jun-16
361, 88
Jul-16
353, 90
Aug-16
382, 88
Sep-16
441, 86
Oct-16
357, 89
Nov-16
416, 88
Dec-16
381, 88
Jan-17
330, 90
Feb-17
188, 94
Mar-17
6, 00
Apr-17
1072, 67
May-17
207, 94
Total
6504, 01

I have copies of all of my invoices for my data sims and the data record from Mira Networks, related to this subscription. I also have a copy of the refund email from Funlazio. (Unfortunately none of these are in photo format to be attached to this complaint).

Vodacom has overbilled an amount of R3492.01 in this regard. (R6504.01 less the refund I have already received from Funlazio of R3012.00).

This content service billing is fraudulent as these are data sims, and I never subscribed to any content service at all.

Kindly refund me. 

Regards
Victoria Roets 
[protected]
Vodacom
-
account paid, but line still remains locked after 2.5 days
On the 5th of July I paid my Vodacom account in full and shortly afterwards I received an sms were they confirmed that they did receive payment and that there is no need for me to submit proof of payment. On the morning of the 6th I phone them to ask when my line will be unblocked and they informed me that it could take up to 24hr's. This morning I phoned again and they indicated that it will take 2 hrs, after two hours I phoned again and they indicated that it would take 2 - 5 hrs. After 5 hr's I phoned again and I only got a voice prompt telling me that they have picked up I phoned a couple of times during the day and that I must leave my number and they will get back to me. Just after 17:00 I phoned their customer care line and they informed me that there is nothing they can do as their accounts department closed at 17:00 and I must wait until tomorrow. WHAT REALLY BAD SERVICE.
This review was chosen algorithmically as the most valued customer feedback.
Good day Content services were billed on my account without any request or authorization from my side. It was done on my data line [protected] which I only use via a modem stick for email and occasionally Facebook. I've contacted Vodacom on 13th of June 2017 to log a call. I was told that Vodacom can do nothing about this and that they also cannt supply me...
Read full review of Vodacom
Vodacom
-
account
I have logged a query with Vodacom in 2016 regarding a cellphone number that has been charged over R18000.00 while there is a R50 limit on the account. They don't respond and give numbers where its not working. Now handed me over to their legal department and don't answer the simple question on how do you send a bill of R18000.00 if a limit is setup. I will not be paying this account before they sort this out.
Below are a copy of the Hellopeter.com review:
No response or feedback
Phoned the ********** number provided now and Vodacom System is off line please phone back later. 
 
 
Dear Wilma
 Thank you for your email.
 Kindly ask the account holder to contact us with regards to the query.
 Contact can be made via email or by calling ********** . 
Regards,
Cashandra Grosch

Customer Care
eService Team

On 2016/12/15 09:41 AM, Wilma Alberts, wrote:
 
Good day,
Received the new bill of over R13000.00 and the line is now suspended.
No phone call or update received till today.
Kind regards
Wilma
 
Good day Wilma
 
One of our Senior Consultants is still busy with this matter. I have however requested he contacts you with an urgent update.

Regards,
Junaid Hansby

Customer Care
eService Team

On 07/12/2016 10:17 AM, Wilma Alberts, wrote:
 
Good day,
I have had no feedback or call regarding this.
Please could this get your urgent attention
Kind regards
Wilma
 
Dear Wilma
 We acknowledge receipt of your email.
 Please be advised that a service request has been logged to our Senior Consultants at the Back Office for assistance with your query.
 The reference number is 1- ********** 08724 and feedback will be provided within 24 to 48 hours.

Regards,
Mthuthuzeli George

Customer Care
eService Team

On 2016/12/02 08:20 AM, Wilma Alberts, wrote:
 
1.**************
2.1st of the Month
3.Standard Bank, Cheque account
 

Wilma Alberts
 
 
Thank you for your email. Your reference number is: 003S~SCR4
 
 
Please note:
This is a system-generated email that requires your response in order to be processed. After that, a Customer Care agent will contact you within 24 hours.

Protecting your Vodacom account from fraud is important to us, so before we can help you with your query, we need to verify that you are the owner of this account.

Please reply to this email with these three bits of personal information:  
1.ID number or Company Registration Number for corporate accounts
2.Debit order date
3.Bank name and account type
Want to help yourself and skip the call-centre queue?
Visit the "Help me" section of the Vodacom website and get help and support online or use one of the recommend frequently asked questions below:
·
·Support information for your device
·Easy to understand FAQ's relevant to your query or service
·Instructional video content
Alternatively, you can chat to an agent online between the hours of 8am and 10pm or join a discussion in the Vodacom Community.

Visit www.vodacom.co.za/help  from your PC or cellphone.

Thank you,
Vodacom Customer Care
 
Find out more about 31050 Keyword SMS options  
Contact Details  
 
 
 
Vodacom 2016 
 
----- Original Message -----
From: Wilma Alberts 
Sent: Friday 02 December 2016 6:13:23 AM
Subject: Account I **********   
 
 
Good day,
I have phoned to activate a limit of R50.00 on my son's account the beginning of October 2016 after receiving ridiculous bills as we do have unlimited Wi-Fi at home.
Now I have received an account of R18462.43 on his cell phone number 079*******.
I am want to know in detail how do you get this right?
This is totally unacceptable as this is an error on your side and guess how has to pay the price?
Please rectify this as I will not be paying this.
Kind regards
Wilma Alberts

Dec 19, 2016
6 months ago
Official business reply:
Dear Customer,
Thank you for making us aware of your complaint.
Kindly be advised that a consultant will make contact with you in due course to assist with your query.
***Please note*** Beware of phishing scams.
Vodacom will not contact you via Whatsapp to request your personal details
Regards,
Vodacom Consumer Website Team

Jan 3, 2017
6 months ago
wilma-alberts:
One phone call received the Lady told me she would phone me back last Wednesday the 28th of December 2016 but no feedback yet

Jan 5, 2017
6 months ago
Official business reply:
Good Day  
Thank you for making us aware of your complaint.
We are sorry to hear of the circumstances under which your posting has reached us.
As per our discussion, I have been in contact with you and believe that your matter is now resolved.
I would like to take this opportunity to express our sincerest apologies for any inconvenience that you may have experienced.
Kind Regards
Kulsoem
Vodacom Escalations Support

Jan 10, 2017
5 months ago
wilma-alberts:
No this has not been resolved you have not sorted out the problem and haven't contact me

Jun 30, 2017
1 week ago
wilma-alberts:
Unbelievable this is still not sorted out till today! Who can this be escalated too as till today I  am receiving a bill that I will not be paying until this is rectified.  Please could you fix this account and send me an update? I am really dissappointed by this, this is truely a bad, bad reflection on your Customer Service.
Vodacom
-
account / number cancelled
After being a Vodacom customer for over 10 years. I feel that I've been treated with disregard. Just because I've been unable to pay my account because I've been unemployed.

Even though through my most difficult times I've always endeavoured to pay my account.

I needed this number to get me back in a position of employment again.

Please be considerate. Wherever I've send out my CV has this number and some of them might have contacted me on it.

Even if you convert the number to a prepaid.
Vodacom
-
faulty laptop on contract
I took an Acer laptop/data bundle on contract from Vodacom early in 2016 for my son to use for Varsity. Soon after he started having problems with the laptop not accessing the internet etc. I took the laptop back to Vodacom who then contacted Acer and then I was told I had to first delete all programs and saved data from the laptop before they would take it in to assess. This meant all his music, photos and Microsoft had to be deleted. The laptop went in and they had to replace a component. Now my son had lost all his photos and music and we had to reload Microsoft again.

In a few months, the laptop started giving problems again, went back to Vodacom and they said it must be sent in to Acer again (Vodacom did not check anything). Another few weeks without a laptop and then it gets returned and I am told there is nothing wrong. This was now near the end of 2016. So I believed them, what could I do? I thought maybe there was too much saved on the laptop and it was just slow. I decided that when I had some spare cash I would then buy an external hard drive or see if additional memory could be added to speed it up. Meanwhile my son used my laptop when I was home to complete assignments etc.

Then it was holidays and 2017 began. My son was offered a working year stay in Australia so applications for VISA etc made time fly by and last was week final preparations so I took the laptop into Matrix to ask them to add memory and they phoned me a few hours later and said the hard drive was crashed. This had not been used since it was returned from Acer late in 2016 when I was told there was nothing wrong.

So I contacted Vodacom to ask what could be done about this as we have hardly used this device and all it has done is given us problems and I am paying for nothing. Needless to say, I was told after 2 days that Acer said it was out of the warranty period and I would have to fix it myself.

I am very angry as it was taken to Acer long before the warranty period was up but was returned and still did not work. Vodacom do not assist with this as they do not do any checks so I just had to believe there was another issue but this was not the case as the hard drive had crashed.

I have this contract with VODACOM not ACER and I would expect better customer service and assistance than this. But I have to admit this has been deteriorating over the last few years so much so that I have now reached the end of my patience and am going to start closing all my contracts as they come to an end and will not be renewing with Vodacom and I have been a customer for many years and have 5 contracts.

So before I lose total faith in Vodacom, I hope someone will contact me to discuss this matter.
Vodacom
-
service complaint
On the 5th of July 2017 I applied for a phone iPhone 6 on contact at Vodacom Westgate mall and it was approved but I couldn't get the phone because it was out of stock and I understood but they told me I will get the phone today 06/07/2017 when the stock arrives I will have to collect the phone and finish up the paper.I called the shop today 15:00pm(Vodacom Wesgate mall) and they said the stock has arrived and I told them I will come before they close. I came at the shop 17:30pm of which they close at 18:00pm. I told the consultant that I called earlier as we spoke on the phone and apparently they misplaced my documents, just after 18;00pm the so called "Store Manager" named Novel Walters take out my papers as if he knew where they were kept all along and when we had to finish up with my paper work with the consultant, he denied and told me that they are closed and the system is automatically off line, the cage is automatically locked and they cannot open it unfortunately he cannot release my phone, but people who they got me at the shop they were still helped by other consultants, I am not happy the way that guy treated me its like I was borrowing the phone rather than buying it, if Vodacom managers treat customers like this then how will the staff respect us. I am not pleased at all with Novel Walters treatment towards me and the way he spoke to me its like he was under estimating me.

I cannot say how to resolve this issue but I want this guy to be taught how to treat customers, especially as a manager clearly he do not deserves that position because company sales do not matter to him that much never to mention customer satisfaction.

My contact number is [protected]. i ported my number to vodacom because i thought it was more convinient but with this kinda treatment I think I will have to go back to my original network
This review was chosen algorithmically as the most valued customer feedback.
Good day please see my email communication below and i would like some o urgent assistance. You vodashop refuses to acknowledge their error and refuses to take responsibility for their mistakes. Now because of this i am forced to do this. I dont want anything from Vodacom any more and I wish that u lose a lot of customers, Your consultants are shrewd and a...
Read full review of Vodacom
Vodacom
-
bad service
Good day im very unhappy with vodocam chatz in carletonville. As i spoke to a lady called zodwa .where i simply asked her that i wanted to find out when my one contract will expire . As she told me sorry shes busy with a client infront of her and the other employees are also busy can i call back later . The lady didnt even take my number so thay she can call me back, which in this case we call customer service. And now i must waste my time again to call vodacom to help me. Im very upset because im also a customer ?
Vodacom
-
shocking service
On the 14th of June, we went to Vodacom in Piet Retief to upgrade. We signed all paperwork required and paid our R150 fee. The store did not have stock of the phone that we wanted so they said they will get it and then courier it to us as we live in Hoedspruit and there is no Vodacom shop here. The store manager Johan said it will take a week for the phone to arrive at their store thereafter he will courier it overnight to us. I called them on the 4th of July to follow up with them about where the phone is. They said they will call me back to give me an answer, they never called back. I called again, they said the phone was sent off and it will be delivered tomorrow. Si I called again yesterday (the 5th of July) wanting to know where my phone is, I asked the lady who answered the phone to provide me with the waybill number so I can track the parcel. She said they will look into it and phone me back. Three hours later I call them again, I ask for the waybill number again and her response is: " We are still looking for it". So I asked why does it take so long? Her response: "It just takes so long I can't answer your question." I then called the store manager, Johan to ask for the waybill number again. He says he will send it to me, after a few minutes the waybill number gets sent. I track the parcel and it turns out that the phone was only collected yesterday morning from the shop. Johan then just said the couriers made a mistake. I tracked the parcel again today (6 July) and it was delivered at the Vodacom shop in Piet Retief and received by Johan. When I phoned to find out why they sent the phone back to themselves he said the courier company didn't find anyone at the address where it was supposed to be delivered. This is absolute nonsense as there is always someone at our office. Their next excuse was that there was a communication problem between them and the courier company. Needless to say, I STLL don't have my phone! The service from this branch has been absolutely shocking from the day we walked in there.
We are here to help
16 years' experience in successful complaint resolution
Each complaint is handled individually by highly qualified experts
Honest and unbiased reviews
Last but not least, all our services are absolutely free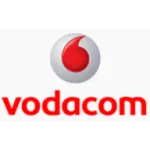 Vodacom contacts