Value City Furniture complaints
128
Newest Value City Furniture reviews & complaints
Pure promise warranty
We purchased a sofa from you guys in 2020 and our sofa has been falling apart since we we got it. Now the frame is breaking and the warranty service is not covering it. We have had some accidental damage as well. I have called multiple times to the warranty service with claim number C2823150 and C2943242 and they are refusing to fix it. Based on warranty, frame damage is covered by warranty. Instead the warranty service stated that my family pulled off the frame. There is no evidence for this claim and they are refusing to fix accidental and structural damage to the claim.
Desired outcome: Replacement of sofa
This review was chosen algorithmically as the most valued customer feedback.
My husband and I purchased a 9-piece living room set in 2020, and we were convinced by the salesman to purchase the extended warranty for the fabric protection. I filed claims in 2020 for stitching that was coming out of my brand-new sofa and ottoman, and both were denied after the warranty company refused to cover anything. They said it's just loose...
Read full review of Value City Furniture
This review was chosen algorithmically as the most valued customer feedback.
I was assured that my sectional sofa and bed will be delivered on 11-01/2023. However, today (10/24/2023), I contacted to inquire whether an earlier delivery date was possible. I was informed that the sectional sofa will be delivered on November 22, 2023, which is a month later than expected. Despite scheduling it three times, I made the purchase on October...
Read full review of Value City Furniture
Is Value City Furniture legit?
Value City Furniture earns 94% level of Trustworthiness
SAFETY NOTICE: ComplaintsBoard has analyzed Value City Furniture and determined that it has perfect credibility and is completely trustworthy, with a legitimacy rating of 94%.
We found clear and detailed contact information for Value City Furniture. The company provides a physical address, phone number, and email, as well as 4 social media accounts. This demonstrates a commitment to customer service and transparency, which is a positive sign for building trust with customers.
Valuecityfurniture.com has a valid SSL certificate, which indicates that the website is secure and trustworthy. Look for the padlock icon in the browser and the "https" prefix in the URL to confirm that the website is using SSL.
Our scan shows Value City Furniture website is free from malware and phishing activities, which are types of online threats that can include viruses, worms, Trojan horses, ransomware, and other malicious code, as social engineering tactics used to trick users into sharing their personal information.
Valuecityfurniture.com you are considering visiting, which is associated with Value City Furniture, is very old. Longevity often suggests that a website has consistently provided valuable content, products, or services over the years and has maintained a stable user base and a sustained online presence. This could be an indication of a very positive reputation.
The domain associated with Value City Furniture is registered with a high-end registrar, which can be an indicator of the company's commitment to maintaining a secure and reputable online presence.
Several mixed reviews for Value City Furniture have been found on various review sites. While some customers have had positive experiences with the company, others have reported issues with their products or customer service. It's important to read and consider a variety of reviews before making a decision to purchase from this website.
Value City Furniture website is deemed to be popular and indicating that it receives a high volume of traffic. It is important to be cautious when using a highly trafficked website, as it may be a target for cybercriminals looking to exploit vulnerabilities or steal personal information.
However ComplaintsBoard has detected that:
Despite a high level of trust, our investigation found issues with Value City Furniture's service, including poor customer service, lack of accountability, and responsibility to resolve complaints. Customers may face long wait times for responses, receive generic or unhelpful answers or no response at all. Only 20% of 0 complaints were resolved.
There was some difficulty in evaluating or examining the information or data present on the valuecityfurniture.com. This could be due to technical issues, limited access, or website may be temporarily down for maintenance or experiencing technical difficulties.
We conducted a search on social media and found several negative reviews related to Value City Furniture. These reviews may indicate issues with the company's products, services, or customer support. It is important to thoroughly research the company and its offerings before making any purchases to avoid any potential risks.
Our Verdict: Value City Furniture is highly recommended company, but beware of poor customer service. Their 20% Resolve Complaints rating is a cause for concern. We advise using their services securely and reviewing complaints beforehand.
Returns
VCF engages in deceptive or misleading practices in that they print their rules and conditions on the back of your cash register receipt which you do not get until the transaction is complete. Meanwhile the salesperson is repeating things like:

1. We want you to be happy.

2. Try it awhile if you dont like it we will return or replace it. Never mentuins a return or restocking charge.

3. We just want satisfied customers.

4. Lets just go up here and I can get you checked out.

I am returning the mattress and expect VCF to return my whole amount without deducting previously unstated charges. This is my complaint which I am sure you will understand and support, Thank you,

JAMES W. Harrison

922 Twin Oaks Rd

RIverside,OH

[protected]
Desired outcome: Return whole amount paid without any charges/deductions
This review was chosen algorithmically as the most valued customer feedback.
We purchased a sectional in June 2022. We stay in FL for the winter months December through May. There is a rip at the seam on the side of one of the cushions. Since the rip is on the side of the cushion I didn't notice it until it was sat on a couple times which caused the chenille material to fray along the rip. I submitted a claim 9/26/23 with photos and...
Read full review of Value City Furniture
Love Seat
I purchased a leather loveseat recliner and the middle broke. I had the warranty and I filled out the claim. They said it was denied because it had been over thirty days. What a scam I just picked thirty to sixty days because I was not sure when it happened. Then I went to the store to get screws to fix it and they did not have any. I was told to fill out another claim so I did. Then they closed the claim saying already filed a claim.
This review was chosen algorithmically as the most valued customer feedback.
Recently on Saturday, August 12, 2023... around 3pm, I enter the Monroeville, PA store with my daughter and we were greeted by a very nice gentleman named Jim. He asked what I was looking for? I replied a mattress set; then he pointed me in the right direction, and said if you need me just let me know. I said ok, thanks! Well by the time I looked, he wa...
Read full review of Value City Furniture
This review was chosen algorithmically as the most valued customer feedback.
I have attempted twice to get Pure Promise to clean my sofa. The first time denied, they asked me to send more photos of the markings. When I did send more photos they told me that I waited too long to respond to damages. RE: Customer ID #[protected] - We bought a TRI PWR LVST/CNL JACKSON IVORY on 5/28/22 from your store in Downers Grove, IL. "Pure...
Read full review of Value City Furniture and 1 comment
This review was chosen algorithmically as the most valued customer feedback.
I filed a claim and was told that I was making up things to get new furniture. The warranty company is the only liar, 2 technicians came to my house and in a matter that of 3 minutes they came to conclusion that my springs were broken and not covered and claim for was wood damage. My claim was denied off the 3 minute assessment. I honestly feel that the...
Read full review of Value City Furniture
Couch
We purchased a sofa 3 years ago with the extended protection plan that lasts 5 years. I filed a claim and the warranty company said it is normal wear and tear. It clearly is not normal and seems to be a manufacturer defect. I can feel the wood in the arm of the sofa. The plan is supposed to cover defects. I think Value City is ripping its customers off.
Desired outcome: Fixed or replaced
This review was chosen algorithmically as the most valued customer feedback.
I went into the value city on Miller rd. In Flint MI about 3-4 weeks ago to order a dining set, furniture set, and bed set for my move on 7/6/23 I was told everything was in stock but the next available delivery date to my zip code would be 7/11/23 I agreed that that would be fine... So I called yesterday for a confirmation of delivery not them calling me I...
Read full review of Value City Furniture
No communication no furniture no refund
Me and my husband ordered furniture was given a date of delivery we throw out old to prepare and took a whole day off work when furniture did not come WE called store to find out furniture would not be delivered for 2 more weeks so unhappy because we had no furniture we waited date comes promised to us and only one piece comes other was told would be in a month layer so we canceled order went to store for refund told at store our check would arrive within 5to 7 business days we waited and no check call today to find out check was not mailed out till 27th and it will take 2 more weeks to receive. This is unacceptable so disorganized unprofessional.
Desired outcome: We want our money back as promised NOW not 2 weeks not 2 months or 2 years but NOW.
This review was chosen algorithmically as the most valued customer feedback.
I "purchased" not "financed" a living room set & buffet server ($2,414.12) from your company on 6/6/23. I received email/text confirmation from VCF Waldorf with my order information. Then I received a phone call confirmation with an initial delivery date of 6/16/23 then was left a voicemail stating that they couldn't deliver until 6/27/23. My son took time...
Read full review of Value City Furniture
Nest sofa
We bought the nest sectional sofa in February 2023. So we have had it in our home for four months. We have the dark gray Sherpa like material. The material is absolutely falling apart. It's almost half the seat cushions the seams are pulling apart, and one of the seat cushions is completely exposed to the inside and the three or four other seat cushions are well on their way to being completely ripped apart as well as a couple of the back cushions are also doing it, and about half of the throw pillows are already ruined. I don't know if it is this material that is not able to withhold the thread seems but it all seems to be ripping at the seams. I do not think that this couch quality could hold up for the amount of time that we planned. We paid a lot of money for this couch, and it is already trashed four months in. I would like a new couch in a different material. It is absolutely ridiculous for this couch to be falling apart the way it is.
Desired outcome: A new nest couch in a different material or complete refund and a quick response.
Extended Warranty Claim
Ordered a new sectional couch in March of 2021 and decided to buy the extended 5 year warranty for about $230. It claims to cover all accidental damage, however when I filed a claim after only 2 years because my seat cushions got completely mangled after sitting on them too hard, they told me it wouldn't be covered because it is a "loss of resiliency over time". This all despite the fact that I specifically filed my claim as an accident and made no reference to this getting worse over time or anything of the sort. They managed to deny my claim after only one business hour but still haven't responded to my dispute.
Bedroom dressers
I purchased 2 dressers from your online store in April. I have since put them together in the small dressers the drawers do not fit properly. I have been contacting the various city phone number since April every 1 to 2 weeks and I am getting no resolution to this I want a replacement for the small dresser That I have purchased. They say I put it together wrong but I put the sliders in the predrilled holes and the drawers do not fit.
Desired outcome: A replacement small dresser
Couch damaged upon delivery discovered later after move
I bough leather sofa set one of them came in damaged. However, damages were not discovered upon arrival but couple months later as it was new house we got and we have not moved in yet. After we settled couple weeks after use motor broke and still waiting on replacement. When cleaning there was scratches all over couple were patched with different color. I reached out to get the couch replaced and they were rude and would not help. One of their manger said it was my fault for not inspecting the couch when it arrived but we were caught up trying to figure out why it wasn't working when it got plugged in eventually it was a bad cable. It seemed that I had recieved one of their floor stock model and they wouldn't replace it.
Desired outcome: Replacing that one couch with the damaged
Warranty protection
We purchased a sectional and many other pieces from value city in harrisburg and

Agreed to have them covered with a warranty protection plan. Once we noticed that the sectional was having issues, we reported it to store and was advised to contact the warranty protection.

We contacted the warranty protection, file a claim with pictures. Months after we never heard from them. We called several times and were made promises of call back or emails that never came. We called today just to be told that our claim is denied for a bogus reason. We file the claim on time and are still covered to this day.

This warranty protection plan from value city is scam and fraud. They props and language used by they staff also sound as typical scam. They never have a supervisor or manager.

I highly recommend that others dont buy this plan.
Desired outcome: We would like the damage and failure of the furniture be genuinely evaluated and an honest decision shared to us
NEST set
The nest set they currently have is worth zero dollar. We purchased the set from value city Dearborn and have it replaced twice without resolution. The set cloth get ripped after only two month of light use. I asked to change the cloth and they never as they said it will be ok this time. This time they refused ti repair as it passed the one year warranty and the set is horrible, also they came back as it is not manufacturing defect, the. How you replaced it twice. Same exact thing happening with my sister in law
Desired outcome: Replace the cloth of the set
Sofa sleeper malfunctions
Hi Value City,

My name is Dennis Manning and I have a complaint. In December 2021 my wife and I purchased a Sofa Sleeper and Love Seat from your store located in Northlake Illinois. After only minimal use, the sofa bed malfunctioned; thankfully the sofa sleeper was still under the manufactures warranty. An evaluation was done by one of your repair agents and it was determined the sofa sleeper should be replaced rather than repaired. A new sofa sleeper was ordered; we picked-up the new sofa sleeper in approximately the summer of 2022; we are not exactly sure of the dates. Again, after only minimal use, the sofa sleeper malfunctioned. We have spoken with your customer service representatives in Northlake and informed that nothing can be done, by Value City, to repair the sofa sleeper due to the expiration of the manufactures warranty. We contacted the Value City recommended repair agent and was informed that we will have to order the part(s) and that it will cost $250.00 to complete the repair of the sofa sleeper. We believe it is very unfair that we have to absorb the cost of repairing the sofa sleeper after barely using it. We have been good customers of Value City over the years; is there anything that can be done to help with resolving this issue? I have included the response from the Value City recommended repair agent.

Repair Agent:

Furniture Solutions Network

4035 Premier Dr Suite 203

High Point NC 27265

[protected]

From Furniture Solutions Network

"Dear Dennis, After reviewing the photos and information provided we have determined you would need to get a new sleeper mechanism from the store/manufacturer and we would be able to install for $250. If you wish to move forward with service please call customer service at [protected] option 4 to have your $65 trip fee collected and a technician assigned Please note the $65 trip fee will go toward the cost of the repair if the repair can be made upon the first visit. Regards, FSN."

Thank You
Desired outcome: Sofa Sleeper repair
Collect Your Trust Badge
Be recognized for outstanding customer service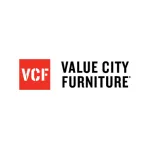 Value City Furniture

contacts
Website
www.valuecityfurniture.com
We are here to help
19 years' experience in successful complaint resolution
Each complaint is handled individually by highly qualified experts
Honest and unbiased reviews
Last but not least, all our services are absolutely free