University Medical Center of Southern Nevada complaints
18
University Medical Center of Southern Nevada
-
Billing Dept/ charges
My insurance company has been working with UMC billing department for 3 months now. The problem is that the billing department has the address on Charleston and my insurance will not pay because they say it's out of network.. Billing will not change the address to show that my doctor's office is actually in my network in centennial hills. It's causing me great frustration. Please help!
Desired outcome: Change billing address to reflex the office that I see my primary doctor to show in network so billing can be resolved and paid
University Medical Center of Southern Nevada
-
An employee who keeps harassing my father
My father has been admitted to UMC for burn. The intake person at Centennial screwed up on his paperwork. He was transferred to UMC because his condition was not getting better. He still is not able to care for himself. He can only lay on his side. But there is a lady in the admission that keeps harassing him about sending him home? How is that ok?
Desired outcome: Please advise the employee of the patient's right
University Medical Center of Southern Nevada
-
Employee
I received three missed calls for Grandma who was a patient there. I called back because as your first instinct it's urgent. I called about three-four times cause I was unable to get through. I finally got through and spoke to a woman named Physills (idc if spelt her name wrong). She was being extremely rude cutting me off as I'm trying to explain and not giving me a chance to speak. Then told me I was being rude when all I did was ask a question and told her I received three missed calls and she didn't even bother listening.
Desired outcome: Written up / spoken to
This review was chosen algorithmically as the most valued customer feedback.
I went into hospital for nausea, diareha, back pain.i was given an i.v and put into room with 8 other patients, they gentleman who was doing meds for everyone did not explain what he was given people, I asked hey what's that, he said something for nausea, after my first i.v was done he was gona put me in waiting room took my i.v unhooked than said oh no...
Read full review
University Medical Center of Southern Nevada
-
patient privacy concern and hipaa violations
My name is Trang Pham, I was seen in the ER trauma 8/4/18. I was injured due to accident. Uncle failed to protect my privacy and rights and I want to file a civil complaint because they did not follow proper procedures or did not make decisions based on the patient. That is also discrimination by not protecting my rights while I was obviously not fully continence at the time. They provided my info and did not give me options that were for my Benifit. Not just that a nurse provided a statement that was not accurate which was not of any health or Benifit disclosing. Instead the false statement was used against me. Umc did not follow proper protocols when collecting and providing info and consent. It's violating my rights as a patient and clearly a form of discrimination considering it was not completely accurate. In no way was there any form of justice in the info that was provided. On top of that my information was leaked to others and caused me complete distress and nightmare. Unauthorized employees were able to access my info without my consent, which leaked to people that I did not want to know therefore compromising my privacy. I was critically hurt and my rights were taken advantage of for other gains rather than my health. I would like to request my records be locked and this matter investigated. D.O.B 11/08/85. This is confidential so I do hope it will be handled With discreet and immediate attention. Whatever factors should not compromise that I was clearly badly hurt and had not even grasps the situation that was present.
University Medical Center of Southern Nevada
-
treat to my father in law
Today October 26 2018 I went to the hospital with my father in law MRN 1000294025 to remove a catheter and the nurse was so rude with us because the head doctor order to remove the catheter and he wasn't at the hospital that moment and he said he can give any order because he has to wait for the physician in the hospital he get mad and when he was removing the catheter he did so fast that my father in law star bleeding his name is Reed Miller I reported to head nurse and the doctor Hamilton and the not take any action this is unbelievable that a nurse can treat an a 83 years old man
University Medical Center of Southern Nevada
-
er unethical behavior
Nancy bettencourt
Apr 16 (2 days ago)
To complaint
My name is nancy bettencourt birthdate 11-23-65
I went to the er at umc at 2:30 am on 4-4
Screaming in pain begging for help! No one took me seriously they told me there was a 9 hour wait and to sit in a chair and shut up. Again I begged and pleaded please help me! The charge nurse took my vitals and said my heart rate was only elevated because I was crying and screaming for help - again sit down and shut up. After about an hour of me crying and screaming in pain they decided to shoot me up with morphine and take some blood samples. The nurse dalores was cruel and mean, she kept rolling her eyes at me and telling me to shut up, when I finally told her you shut up and why are you so mean, they lady that sits and does nothing with the security guards came to me (with the security guard putting his rubber gloves on) and said we're going to throw you out if you don't shut up - now sit there and be quiet! Has anyone helped me no! I said I can't sit here please let me lay down, the response again was shut up or we'll throw you out. Then another security guard told my husband to take me to valley - I had already been there 2-3 hours at this point. Since they would not let me lay down I asked can I at least go to my car and lay down I seriously could not take the pain in my stomach. They said go ahead, just check back in every couple of hours but it would be at least a 9 hour wait. They showed no empathy or concern for the pain that I was in. I wish I could say things got better but they got worse. They called on the phone and asked if I could come in and do a urine sample (which I did). They then said they wanted me to do an ultra sound on my stomach. When I was in the ultrasound room I told the technician please help me I am going to throw up - he ignored me wouldn't even give me a bag - so I threw up all over myself and the floor. Do you think I was even given a towel to clean up with no! So now I am in dyer pain I can feel my body shutting down again begging for help - please help me I am going to die if you don't help me - still nothing - i'm just sitting in the hall begging for help - no one cared. I beg for my husband at least let me see him before I die in this chair - again everyone ignored me. Then they came and yelled at me that spouses weren't allowed back there - my response was all these people have their spouse accept me why! Their response was "how do you know it's their spouse" I responded because I have been sitting in this hall all alone for hours. Now this is really ignorant - they then proceeded to ask each person if they were a spouse and indeed they were all spouses. Instead of letting me the [patient be with my husband they proceeded to kick everyone's spouse out and point at me and said she complained so you all have to leave. I feel as though I am in a 3rd world country in a mash unit! Still know one has helped me I still feel like I am dying like I can't hold on much longer. I begin to yell out why am I in this hallway why wont anyone help me I cant sit in this chair! Please help me i'm going to die. If you aren't going to help me I have to leave and find help somewhere else.in the meantime some blood technician comes up to me and starts drawing more blood? Another technician says we already took samples and her response was "oh well i'll just do it again"? However by this point I was so dehydrated no blood would come out - the [censor] blood technician was saying oh look no blood is coming out so they proceed to shake my arm and flick the empty vial that is suppose to have blood in it - she then laughs and says oh well I tried? Now they have decided that I am just dehydrated and give me iv fluids. Yes I am still in the hallway in a chair. By now I just can't take it anymore I have to leave I have to save my own life cuz I was surely gonna die in that hallway. When I say get this iv out of me i'm leaving I can't take this torture i'm going to die, the new head nurse comes back and starts yelling at me again! She proceeds to tell me she told me what was going on lies no one ever said one word to me I asked her why are you lying? Come to find out a doctor walked down the hall and saw how much pain I was in and told them to put me in a room (that I was told they did not have). The head nurse came to me with anger and said "now you've done it a doctor saw you and now I have to move you". Still all this time no one has helped me or shown me compassion. When I finally got to lay down I was relieved at least I could die laying down. I was saying my goodbyes because I knew I wasn't going to make it much longer. Oh and up until this point they continued to tell me there was nothing wrong with me. The ultrasound came up negative and my appendix is fine! I just can't handle a mild flu! I also forgot to mention while sitting in the hallway getting iv dalores approaches me with needles in her hand? She kneels down and proceeds to jab a needle into my arm so hard I scream bloody murder and I say what are you doing? She says oh i'm finally going to help you. I realize she is trying to put an iv in my arm and it went terribly wrong, she then tries to hide what she did by covering it up with tape. I have pictures of my arm days later. She then tries the other arm, she succeeds but not without hurting me terribly. It is 4-16 now and I have swelling in that arm, wrist is swollen and hand is pretty much inoperable. I felt she hurt me on purpose i'm not even sure she didn't inject me with something, especially after another nurse said dalores what are you doing your suppose to be clocked out? Once in critical care room they took me for a cat scan only to realize I needed emergency surgery my appendix burst. The worst case the surgeon has ever seen. The surgeon could not believe how much pus (poison) was in my stomach. Well we both know why that is-because your er left me sit there for all those hours with a ruptured appendix - I was dying and I did need immediate help - and your staff laughed at me harassed me threatened to throw me out and all the while I really did immediate care. I want the staff to be held accountable. I want an apology from those involved. I want to know what policies will be put in place to make sure this does not happen to anyone else. I am not the type to sue and I don't want to do that, please take me seriously and investigate this issue. The staff on graveyard just behaves however they want, they do not take anyone serious. It is clear this is just a job for them they have no compassion. If I do not get a response I will take further action. The staff needs to own what they did to me and learn how to do better. I have severe anxiety and outbursts of crying when I think about what they did to me. I have seen my doctor about it and she hopes it will pass with time.
Thank you, nancy bettencourt 702-204-9716
University Medical Center of Southern Nevada
-
rude security guard
Went to the emergency room at UMC on Wednesday, January 17, 2018 with severe abdominal pain around 2am. The pain was so severe I was crying and screaming.

I checked in and a nurse gave me some type of useless blue pill with water for the pain (I was told later she should not have given me water with abdominal pain). After 30 minutes my friend went to the counter to find out how long it would take to be seen. A security guard approached him and made it seem like it was a crime to ask how long it would take and eventually kicked him out of the emergency room. At that time the security guard walked by me and said "You'll be fine.. You won't die. Really? Did not know a security guard was a trained medical professional.

I ended up having emergency surgery.

Please train your security staff to have more empathy with patients and not to make DUMB statements. They have no idea what someone is going through. He was a total [censor] and made me feel even worst. He should not be doing security work in a hospital.

I did appreciate the doctors and surgeon who made the difference in my situation.
University Medical Center of Southern Nevada
-
service
Went into the er, was told I was going to get my anti nausea meds, an hour later no one has came in, im throwing up, and I can hear the employees playing a mobile legends game (thats how loud it was) then they started taking their lunch orders. I was finally able to get someones attention and they said I was being admitted. I got poor service from the nurses, again they all play that game as well. Then admitted to icu which I believe was unnecessary due to me not vomitting anymore. Then I get transferred again and wheni was told at 12 I was going to be discharged I found out my pants and shoes went missing. At about 4 I ask about being discharged and she tells me I have more liquids for another hour, super frustrated. At least they gave me hospital pantsand shoes I suppose
University Medical Center of Southern Nevada
-
service
My fiance Davon Smith was there 7/6/17 at 3:15 pm for his sickle cell, well nurse was making smart remarks and laughing about it like it is a joke. Not only that they tested him find small kidney stones and he said he was still in pain the medicine didn't work nobody did anything. He couldn't use the bathroom at to do the urine test so they had to do a catheter just for it. They discharged him while still in pain plus still not be able to use the bathroom and just give him some medicine.
University Medical Center of Southern Nevada
-
prescription refill
On December 6 2016, my wife Maricelie, went to Umc rainbow to pick up my prescription for tramadol, she provided a driver's license and was given the prescription. On December 9, I went to the same office to pickup my wife's prescription, also for tramadol, I provided my driver's license and told the nurse I'm picking up my wife's prescription for tramadol, right away she said that she can not give me the prescription, I explain to her that my wife pick up my prescription 3 days ago. She told me to wait a few minutes. Fifteen minutes later she said the same thing, she can not give me the prescription. When I asked why, she just shook her head instead of explaining to me her refusal to give me the said prescription. I was so disappointed by this nurse not even giving me any explanation isnpite of the fact that there's 8 to 10 of them working there at the time. I got loud and said things I shouldn't have said. I later found out from my doctor that the prescription should not have been given to my wife. The situation could not have escalated if they had admitted they made a mistake in giving my wife the prescription.
I received a letter dated December 13 2016 from John onyema, medical director of umc quick care, discontinuing being my health care provider, citing verbal abuse of clinic staff. If they did not screwed up in giving my wife my prescription and compounding it with not admitting to me about it, non of this would have happened. Umc is not right when they decided not to be my health care provider considering that they broke their own protocol in handling my prescription.
I want to see my doctor.. Dr Bartolome. I demand an explanation from umc.
This review was chosen algorithmically as the most valued customer feedback.
I went to UMC Rancho at 9am on 12/13/2015 after two days with no sleep from severe rash, itching and burning all over my skin, my urethra and rectum were also itching and burning, and all my internal organs, especially my stomach and bowels were inflamed and felt like they were on fire. I had also had several months of severe constipation and put on...
Read full review
The complaint has been investigated and resolved to the customer's satisfaction.
This review was chosen algorithmically as the most valued customer feedback.
My name is William "Bill" Ashcroft. Account # 412736; Encounter Number 85094105665 on or about 11/08/14 I started not to hear out of my right ear. When I drank water or any type liquid I would hear a clicking sound in that ear. By the 10th. I could not hear even the snapping of my fingers next to my ear. I was alarmed and did not want further damage to...
Read full review
The complaint has been investigated and resolved to the customer's satisfaction.
University Medical Center of Southern Nevada
-
rude pharmacy staff
Dr. Rodriguez at one of the UMC urgent care had written an allergy medication for me. I stressed the fact that the Claritin D 24 hour are not over the counter and Dr. Rodriguez knows that. So, when I got to the UMC hospital to drop of my prescription Valerie at the drop of counter was reading the prescription and she kept on and on that the Claritin D was an over the counter meds that I can get at any drug store. I stressed the fact that the one that Dr. Rodriguez had written was not. Valerie kept repeating herself that the medication is over the counter as if I did not comprehend what she was telling me. I was annoyed and losing my patience with her because she keeps insisting that its over the counter. I told her that it was not. Anyway I felt that she was just rude and did not even apologize. She went on and on that its over the counter like a broken record.
Resolved
The complaint has been investigated and resolved to the customer's satisfaction.
The complaint has been investigated and resolved to the customer's satisfaction.
University Medical Center of Southern Nevada
-
wrong information
I was diagnosed and Hospitalized on February 21, 2012 with an inoperable 9mm Cavernoma located in my left frontoparietal junction of my brain. Since then I have moved back home to Colorado to be near my family and for insurance purposes. Since February I was in and out of the hospital alot because of my symptoms kept changing and I suffer from Petit Mal Seizures. As I was going through my medical files I am pissed. They are saying I suffer from a history of depression and I have never in my entire life, easing bruising. I am a very happy and successful Geology major. I am 32 year old female who is now just adjusting to life on Dilantin. I cannot believe they lied in my file put things in I did not say. UMC needs to be held accoutable for the things they have done and keep doing.
Resolved
The complaint has been investigated and resolved to the customer's satisfaction.
University Medical Center of Southern Nevada
-
unhelpful / unfriendly staff
I am writing to inform you that my mother was admitted on 10-13-12 to the stoke intensive care unit / floor. She can not talk and her whole right side of her body does not function. She had stayed there from 10/13 until today 10/15 on that floor the Doctors and RN's were very courteous, informative, helpful, attentive and caring. When my mother was told she would be moving, we were very pleased because she was told she would be in a quiet room so she could get better rest. I was very dissapointed to see how the staff acted the minute we arrived to room 317 @ 6:00pm 10-15-12. It started with I asked someone one helping hook-up equiptment to please empty a trash can that had no lid next to the door as you walk in, if they could empty it and put in a new bag.. the room smelled very bad, I was told that I can use the trash can with a lid on it and they ignored my request to simply empty a trash can. Then the woman next to my mother has her remote/nurse controller on high volume listening to the football game yelling and clapping her hands (having no respect and creating disturbances the second we get my mom settled into the room. Also This same woman was crunching on ice with her mouth very loudly, even loud enough to hear it over the volume on her control?. This is just a few things I noticed in the first 15 minutes of entering the new room. We had also asked for an extra pillow because we were told that her arm that is not responding and is unable to move needs to stay elevated, Someone handed us 2 very thin pillows and pillow cases and we had to put the pillows together in the pillow cases and elevate her arm something that the nurses should know about and be doing for my mother. I had seen about 7 people working all of them being very unfriendly and unhelpful and 3-4 of them were at the counter being of no help and no assistance. I went to the counter where there were 3 nurses and I let them know the situation and I got a bunch of bad body language and was told all the rooms are full and they would switch her when something comes available. I am hoping something can be done about this and this is not overlooked. This is very rude and disrespectful. I understand everyone is of equal importance, All I am doing is letting you know that all the staff at this time of day on this date were very DISAPPOINTING and had no common courtesy what so ever. I wish my mom never had to leave the room and the staff she had before especially when she is trying to recover and learn how to move and speak again. Please contact me if you want any further info I will not be disclosing my mothers first or last name at this time due to I do not want her to get treated or overlooked any worse then she already has. I am sure you can look it up in your system and make it right. Thank you

LeslieAnn
702-610-5628
The complaint has been investigated and resolved to the customer's satisfaction.
This review was chosen algorithmically as the most valued customer feedback.
I can not get the FMLA paperwork I need completely filled out by the doctor. The first time I went in, the office staff went out of their way to help me. But, the form was not filled out properly. So I went back, and this time I was told I had to make an appointment. My mother, who is the patient, had to see the doctor so she made an appointment and took...
Read full review
The complaint has been investigated and resolved to the customer's satisfaction.
This review was chosen algorithmically as the most valued customer feedback.
As a individual with no insurance due to full time schooling and decreased employment oppertunities from the market I was forced to enter the ER in November 2008. I was diagnosed with pneumonia but under went many extensive proceedures to verify pneumonia. The hospital was fully aware I was uninsured but billed me to the fullest extent. Unable to pay for...
Read full review
We are here to help
16 years' experience in successful complaint resolution
Each complaint is handled individually by highly qualified experts
Honest and unbiased reviews
Last but not least, all our services are absolutely free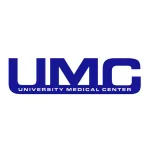 University Medical Center of Southern Nevada contacts