TripTogether.com complaints
13
Newest TripTogether.com reviews & complaints
the profile is impossible to delete
Hi everyone, I would like to share my bad experience with triptogether.com website. I don't know if it's misleading or running by dishonest people, etc. the only thing I know is that I entered this website by chance through my facebook account and it is impossible to delete my account now. It says in the website if you wish to delete your account send email request to [protected]@triptogether.com. I already sent like 5 emails since yesterday morning and the only thing I recieve back is automatic reply. Please if anyone can help me with suggestion to dlete my account I would be very grateful.
trip together lottery
Dear Sir,

Today I got message from trip together,

congratulations! this is to inform you that you have won a prize money of ($300000.00USD) in the on-going trip together lottery. All winners were seleted through a computer randam machine. contact agent (Shane Olsen) at trip [protected]@gmail.com.

This is true or fake.

My trip together mail id: [protected]@gmail.com
Name (TripTogether) : Ram

please do the needful.

Regards

Anandan K
my name and email was given out for people to contact me without my knowledge or permission
I have been contacted by Christian Wood who stated he was given my name and email address by Trip Together Team. I have never heard of this company. I have a twitter account with my email address. He stated he has a twitter account. I have no idea why my details have been given out to total strangers.

I wish for my details to be removed from this site.

conversation from this unknown person to me

Christan Wood 24/6/17
Thank you I'm very well and you?
Me:
good, I have to ask do i know you? you have popped up in my gmail account
and I'm not sure why or how this happened...lol
Christan Wood
I reminds me more so tell me you is or?
Me:
this doesnt make sense... I take it english is not your first language?
how did you end up in my gmail account?
Christan Wood
although I think that it is you who I have to give it to
Me:
have to give what to?

Christan Wood
you have given me this on the dating site TripTogether Team?
Me:
hahaha... I have NEVER heard of trip together site or other spammy site like that. I work in psychiatry. how on earth did you get my email address...lololol
I am not on ANY dating site... i am married with 5 children...who gave you my email address?
I need to know so I can track them down and take action against them

Christan Wood
but I tell you the truth it is you who have given me this
Me:
I have my email address on twitter...
obviously someone has sent this to this site. how do I contact them to remove my name from there

Christan Wood
ah yes I remember now I have a twitter account
Me:
ok... thanks... I will delete you now... thanks for the conversation and will try and track these people down...enjoy your weekend.. please dont email me again unless it is for professional (psychiatry) reasons. bye.

Christan Wood
Then You don't want to stay friends?
Me:
no thanks... bye
I AM ON TWITTER FOR PROFESSIONAL REASONS ONLY..I teach people how to become counsellors.
not for friendship
Is TripTogether.com legit?
TripTogether.com earns 86% level of Trustworthiness
SAFETY NOTICE: ComplaintsBoard has determined that TripTogether.com has an exceptional credibility, near-perfect reputation level of trust, with a legitimacy rating that is more or less around 86%.
We found clear and detailed contact information for TripTogether.com. The company provides a physical address, phone number, and 2 emails, as well as 4 social media accounts. This demonstrates a commitment to customer service and transparency, which is a positive sign for building trust with customers.
The age of TripTogether.com's domain suggests that they have had sufficient time to establish a reputation as a reliable source of information and services. This can provide reassurance to potential customers seeking quality products or services.
Triptogether.com has a valid SSL certificate, which indicates that the website is secure and trustworthy. Look for the padlock icon in the browser and the "https" prefix in the URL to confirm that the website is using SSL.
Several positive reviews for TripTogether.com have been found on various review sites. While this may be a good sign, it is important to approach these reviews with caution and consider the possibility of fake or biased reviews.
However ComplaintsBoard has detected that:
TripTogether.com has been found to only resolve 38% of 0 negative reviews, indicating a lack of commitment to addressing customer concerns. Many customers have experienced long wait times for responses or resolutions, unhelpful or inaccurate answers to their questions, and a lack of follow-up or updates on the status of their issues.
Triptogether.com has relatively low traffic compared to other websites, it could be due to a niche focus, but could also indicate a potential lack of traffic and popularity. The triptogether.com may offer a niche product or service that is only of interest to a smaller audience.
TripTogether.com protects their ownership data, a common and legal practice. However, from our perspective, this lack of transparency can impede trust and accountability, which are essential for establishing a credible and respected business entity.
Our verdict: TripTogether.com is a recommended company with a good reputation for trustworthiness and reliability, but their 38% Resolve Complaints rating is a cause for concern. We recommend approaching their services with caution and reading complaints and reviews before making a decision.
The complaint has been investigated and resolved to the customer's satisfaction.
misleading, poor website, scammers
This appears to definitely be a web site that is run my dishonest people. Here are the problems I found and I know there are many more

1. Cannot discontinue you profile on their website.
2. ALL the people I contacted would not contact me though my own email or other video chat service like Skype, if they did it was to send fake pictures (you can tell when the pictures are fake o they are of different people) or email one or twice an that was it.
3. They all could barely speak english and the ones that could always had an excuses as to why they could not speak with you over a phone. Their phones where ALL broken for one reason or another which was quite strange in this day and age. Almost any person today has a cell phone that works or a lad line one can call on.
4. When you bought "credits" from them you had NO way to know how many credits you had left. This meant that you never knew where you where and your credits went up in smoke pretty fast.
5. Could only communicate with them by email. No phone number, address or any other information given to you.
6. When I asked one person of ra copy of their passport they did send it, but upon examination the passport was definitely not original and there where suttle things wrong with it. For one the picture was "pasted" in and not as it should be with a genuine passport.
7. Every one of them had some sob story about being an orphan, a mother in the hospital, or other reason way they had "problems" . One even sent me a 3 paragraph email explaining on detail her sob story. Like a long email would make it real. What a joke.
8. One could never verify exactly where someone was REALLY from. When you checked a phone number it came up in the wrong area code where they said they lived, when you dial their number you get a voice recording. I could NEVER talk to anyone I meant on the phone. EVERYONE of them had an exusss as to why their phone number was not working. When people told me their number was a cell number I checked on the phone number over the web and the number turned out to be a land line number. WHEN EVER PERSON YOU CHAT WITH HAS TEH EXCAT SAME STORY you have to know that this web site is run by scammers.
9. Every "China lady" could not understand english and always wanted dot chat using the web site chat. None of them would want to go on another online chat.
10. When you got to see someones email address or phone number when you contacted them they just suddenly stopped chatting at any time without any normal exit like saying "I have to go eat" or "run an errand" they just stop chatting. That isdefinitely nto normal.
11. The same woman pictures are on the web site constantly. If this web site where legitimate the people would be not heir long if the people where legitimate, which they are not as I experienced it.
12. Most of the people "fell in love" with you in minutes. They also called you "dear" and hun" etc. That is also not normal.

I WOULD STAY AS FAR AWAY FOR THIS SITE AS YOU COULD! I believe that this web site should be taken down. Use it at your own risk. EVERYTHING I saw drew a RED flag. At the moment I am trying to get them to DELETE my profile since cannot do that on the web site. Another person on here has complained that he can't get them to remove their profile so I don't have a lot of hope they will remove mine. IN fact the email I sent I have not even got an automatic response like normally happens when you send an email to a company.
Resolved
The complaint has been investigated and resolved to the customer's satisfaction.
The complaint has been investigated and resolved to the customer's satisfaction.
This review was chosen algorithmically as the most valued customer feedback.
I have only been on this Site (Trip Together) for about a week or less, can't remember which day I joined, and soon noticed that it was full of hundreds of young Chinese girls, who just wanted to say ... "Hi how was your day Honey" ... "Do you like me" ... etc etc, over and over again, just to burn up your Credits. I soon guessed that this must be another...
Read full review of TripTogether.com and 36 comments
The complaint has been investigated and resolved to the customer's satisfaction.
scam
Hello, I raised a profile on a website called Trip Together and I got to chat to a girl from America, now during the course of time she told me that her mother lived in Ghana. Now she is very convincing and requested for my help. I was stupid enough to send her money because, I felt so in love with her. I am not heart broken because I have learned that the woman in question is real, however she is actively engaged with some Ghana men in order to scam men in other to hurt and betray men who genuinely are looking for love. I am attaching some pictures of her. I feel that this site Trip Together should be scrutinised as is allowing this sort of things to happen. I am attaching some pictures of the woman concerned. Thank you for your help.
Resolved
The complaint has been investigated and resolved to the customer's satisfaction.
fake and scamming people sit on this website
The website www.triptogether.com is total scam, because all people are sitting there, because they need money. I communicated with the several people and they never agreed to video chats or I found the guy, who offered trip. In reality he was unemployed and needed money, therefore he posted fake trip. So I don't recommend anyone to visit this website, because you can lose money and receive nothing in return. It might be a good idea, if people write about their experience on this website.
not a travel web site
Well here is the beef of this web site. Trip together web site. - http://www.triptogether.com is a waste of time, and their terms if you want to be a member, my suggestion is don't! They are not a web site that represents to travelers. No this web site is mostly a fraud site that people create profiles or scamming other people for sending money for a green card, and you do not see or meet them, and also 3 times that I have received emails from people that sends me photos of them doing porn. And last that if you meet someone from this web site that the person may not be this person, you could be writing to a man impersonating a woman, and that in they will say to you that they are in africa in a business trip, or as a student, or as working there. Do not believe it. It happen to me 4 times, I wrote to this web site, and demanded that my profile is removed-which they did, however how do you know if they would used my photo, and create another profile? You never know... So in ending - do not join this web site...
Trip together is no travel site.. You take a risk in traveling, meet new friends when you travel...

Alex carrillo
Alex. [protected]@hotmail.com
The complaint has been investigated and resolved to the customer's satisfaction.
alert
I very recently paid the minimum amount of around 10 dollars us for "credits" to buy online communication time with ladies i had selected from photographs on the list.
I contacted 4 chinese ladies, all of whom could barely write anything and who simply tried to extend the communications so i would spend more (Automatically renewable) "credits". As soon as i asked them to e mail me to my own address, all dried up.
One lady from the ukraine marina marishka (Beautiful photos) exchanged 3 e mails with me, but stopped abruptly as soon as i suggested skype etc. Also there is at least one other marina marishka from a nearby village to the first one! Draw your own conclusions.
Ditto one lady from australia victoria andrea. . . One round of communication in relatively poor english. . .
Yet one more with two photos of a white caucasian female "beauty" (Unsolicited) , who was looking after her grandmother in central nigeria! (No further comment)
So lessons learned. . . The site is probably a waste of time relative to photos of pretty chinese ladies. . . If you decide to use the site ask for the other's e mail address immediately and suggest some form of visual or verbal contact. . . Make sure you watch the expenditure of your "credits", i can find no easy way of stopping further charges to my credit card.
Good luck!
Resolved
The complaint has been investigated and resolved to the customer's satisfaction.
they are not what they representative
Yes - trip together, what a joke and scam, do not go on this web site please! Just the other day i order something from amazon, and was told that my card was declined, and i went to my bank, and my entire checking account was wipe clean $0. 00, and as the other night that i was stupid enough to register to this trip together web site to make friends, and when i ran my card 4 times that the message said that your payment cannot go through please try later, so i did 4 times!, and still the same message, what it that they ran the card, and according to my bank that they ran the card 10 to 15 times, and clean me out. . No luck in sending a email to them which i did last night. Plus this site is mostly young early 20's people pretending to older, and also that they lift photos from other sites, and they do new profiles. . . Please avoid this web site! Contact the following: bbb, fcc, and yelp, get these ###s off the air asap. . . They say that they are from new york but that is not true, and what is sad that social media clubs are still not safe. . They are scammers, and i be hopefully pray that i get this settle. .
I can't delete
I mailed 3 times to [protected]@triptogether.com asking to delete my registration in their site and I received no answer; before I wrote an other mail about someone I guessed was a scammer and they answered : "Dear John, Thank you for your email.
I passed the information to our Verification Team..
We appreciate your assistance in this matter.If there is anything that we can help you with, please let us know."
I have read many complaints about trip together in your site -Complaints Board- among some people saying they have had no problem anyway, if someone can help me find the way to delete my subscription this will be fine
thanks
regards
ps this is the link to my advert https://www.triptogether.com/profile/?id=2173831#emit=tabs:profile%2Cprofile
This review was chosen algorithmically as the most valued customer feedback.
The site is infested with scammers and lures. I contacted Trip Together believing they would do something. I got a stock response to send the details, which I did on at least 6 scammers. They are still on the site. In a block of about 50 women, over 40 were scammers. Most of the Chinese and Ukraines won't email off-site, asking that you pay the...
Read full review of TripTogether.com and 8 comments
The complaint has been investigated and resolved to the customer's satisfaction.
TripTogether.com has left an official reply on this complaint.
This review was chosen algorithmically as the most valued customer feedback.
This site is not what it claims to be. . . Yes there are a few that do meet up and possibly travel together but they are not the beautiful women who seen on here who are exposed in short shirts, breasts exposed who send you their im and tell tell you all their tales of woe. When u get their pics, ask them to go on cam for you and wave, etc. They can't do it...
Read full review of TripTogether.com and 114 comments
Collect Your Trust Badge
Be recognized for outstanding customer service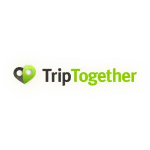 TripTogether.com

contacts
We are here to help
19 years' experience in successful complaint resolution
Each complaint is handled individually by highly qualified experts
Honest and unbiased reviews
Last but not least, all our services are absolutely free