Total Wireless complaints
58
Total Wireless
-
Everything
I bought a phone online through the website. I recieved the phone and have not been able to use it at all. Then when you call everyone continues to ask if your still there like they are rushing you off the phone. After being hung up on 14 times and then being rush more we troubleshoot. Nothing works. I then go and buy another SIM card. It doesnt work. Then I ask to get a port pin and they tell me that i dont even have a phone through them. I am elderly and this is how they treat he elderly. Now they wont even refund my money or take my phone back.
Desired outcome: I want to switch companies with my same number.
Total Wireless
-
Moving phone number to another phone
My phone was stolen at work and reported to Apple and Total Wireless.

A couple days later, my husband called customer support to see if we could transfer the number to one of our son's older phone. He was told yes. After a three hour call, customer support said we'd receive an email confirming the transfer.

No email came, so my husband called again this weekend. The quality if call was horrible-constant noise in the background and representative's English/accent so strong that we could not consistently understand her. After about forty minutes, he switched to chat. Long effort made short-we've spent hours and still have no cellular service.

Please solve immediately-tired of excuses.

Sincerely, Tawnya Kuhn
Desired outcome: Cellular service restored as promised
Total Wireless
-
Total Wireless e-mail access to outlook.com [email protected] on flip two
This problem is in phone access, it is not present in my email on a computer.

when opening my account by a computer.

when I open my e-mail on my phone by going to outlook via google, the account at outlook [email protected] opens on my phone.

1) on my phone I cannot click on the EC to open the list of folders archive, sent etc.

2) when I click on an email it does not open to read and I get a box reply to all

3)when you click on the box it opens to four arrows and none of them seem to do anything like forward, move to folder etc. though I do seem to be able to snd a new e-mail and even put attachments on it. I cannot forward it etc.

4) Nor do I seem to be able to sign out of my account.

5) if I just go to e-mail seems to be working but I am not sure people are receiving. they do not text back even when asked.

6) it would seem someone has invaded my my phone is for ministry. I have a legal dba in Westchester for ministry (Christian)

Thanks,

Eric W. Clark

914-351-0403

[email protected]
Desired outcome: Please correct and get them/it out of phone
Total Wireless
-
Total Wireless
I first contacted Total Wireless on March 1st via chat for questions regarding make a phone purchase. I ended up purchasing two different phones for the total amount of $363.43. I made the payment through paypal. I recieved a confirmation from paypal but not one through Total Wireless. I then contacted them again on March 5th after still not receiving a confirmation, an order number, or any shipping information. I did this via Chat first. I have proof of this chat in pdf form as well as the paypal receipt. I was told by the chat person that I needed to speak to someone in a different department. I then spoke to FIVE different people on 3 separate phone calls. In the initial phone call that was scheduled by the person in the chat, I spoke to two people. I was told by the first person that they could not access that information and I needed to be transferred to a different department. Same story for the second person. Upon being transferred I was disconnected. I then called back two other times, both of which I was told there was no order under my email address or phone number and I would need to be transferred. To which I was transferred two more times and disconnected each time. I feel that I was scammed in a major way. Since I paid through paypal and I have the documentation to prove it, I would like to have this issue resolved by a refund of the full amount that I paid.
Desired outcome: I would like a full refund in the amount of what I paid $363.43.
Total Wireless
-
I wasn't able to transfer thousands of points from my old phone to my.new phone.
I have spoke to several people over the phone to total wireless and been on the phone for hours! It's ridiculous that no one can transfer my points to my new phone from my old phone. I have been a customer to total wireless for years and I can't get the proper help that I need. I'm going to a phone company that If I have any issues that I can go directly to the store and talk in person!
Desired outcome: Very disappointed on the service and the communication from total wireless
Total Wireless
-
i am aproved through acp and no service 575-708-0607
i have been calling for 5days now i have spent hours on hold only to get hung up on over and over. they say my phone should be on and yet still no phone and its going to cost me my job u would think being a customer for years u guys would atlest give me free mins till u guys figure whats going on and sop lying and when the phone hangs up call me back
Desired outcome: turn my phone on till you guys figure out whats wrong so i donnt loss my job
Total Wireless
-
Internet speed on 5G network with Samsung Galaxy S20 FE 5G
I purchased a new unlocked phone from Samsung which supports 5G. I had been on total wireless for a while. Then I ordered a new SIM card from total wireless and called them after receiving the SIM card to ensure it is activated. But every time I am in an area where the phone detects 5G signal, the internet is completely unusable. Tried to chat with a guy named Guillermo and what a rude guy he was. Ended up disconnecting and calling the phone line again! Not sure if the issue will be fixed this time.
Desired outcome: My phone should work with 5G network
Total Wireless
-
Autopay services
In the beginning everything was fine. The autopay worked. Then after a few months our phones kept getting shut off on the day the payment was due. The autopay was being shut off. They blamed us and said the bank was rejecting the payments. Our bank said no they weren't. Every month we called and complained. They said they fixed it. Now my autopay keeps getting shut off and my husbands phone keeps getting deactivated.
Desired outcome: Fix the computer glitch
Total Wireless
-
I purchased a new iphone 8 plus from the total wireless online store
I had the worst possible experience purchasing the iPhone 8 Plus and when I finally got it they had sent me a refurbished iPhone 8 Plus. I saved my reward points for two years and put money with it and then I sent it back to get the one I paid for but never got anything because they claim they didn't receive it. Fed ex said they had to receive it. Help me!
Desired outcome: the new iPhone 8 Plus and $60 plan I purchased
Total Wireless
-
Iphone SE Purchase with a 2 Line Plan When Renewing
I purchased a 2 Line plan for $60 for 30GB. When I tried to add the second line, I was asked for a PIN. I was never give a PIN since the service was paid for online with PayPal. Now, when I try to log on on my MacBook, it doesn't recognize my password. When I tried to reset it 3 times, it accepted it, but when I tried to log on with the new log on passwords, the site will not recognize my new password.

The customer service representative had a language barrier and kept asking me for what method of payment did I want so that I could add the new line. I kept telling him I already paid! He wouldn't stop asking. I eventually hung up after he asked 6 times to put me on hold for 2 minutes.

This service is confusing, isn't clear on what needs to be done to ensure the next service purchase and requires us to keep these red cards with SIM card numbers on them even though there were never instructions to keep them. Thank god I kept mine!
Desired outcome: Add the second line to the plan I purchased!
Total Wireless
-
Customer Service..
I am so frustrated with this company. I have had service with them for 4 years. I financed a phone through smart pay. due to bank changing information, i was behind on 1 payment, i corrected the situation on a tuesday. A few hours later my phone did not work. They said Smartpay had a restriction so i contacted smartpay and they said they removed the restriction. my phone still did not work. They contacted total wireless who then told me to wait 4 hours. I waited and my phone still did not work. I have been told 3x's that they have created a ticket and to wait 24 hours.. And EVERY representative has promised to call me back and NEVER got a returned call... i have been on the phone for HOURS, the managers did not care, they just keep transferring me and telling me there is no higher up that i can talk to. It's ridiculous ...as soon as i can i'm dropping this company.
Total Wireless
-
Billing
I started using Total Wireless in September 2020. The first 2 billings for service were shown on my credit card statements were for Total Wireless, 09/10/2020 and 10/10/2020. Then the charges changed to "Bill Payment 800-331-5340". This continued for 11/07 2020, 12/05/2020, 01/04/2021, 02/03/2021,
03/05/2021, and 04/04/2021. Then on 04/08/2021 there was a charge made by Total Wireless followed on 05/04/2021 by another charge by the Bill Payment service. I have tried to get resolution from Total Wireless on their support services, without any success. They claim that the only payments I have made to Total Wireless are 09/10/2020, 10/10/2020, and 04/08/2021. They sort of admit that they use a billing service contractor, but deny that they have double billed me in April.
Desired outcome: I would like Total Wireless to refund the payment for 04/08/2021 or the charge made by the billing service on 04/04/2021,
Total Wireless
-
Total wireless
The actual service of your phone is just as good as Verizon. Until you have to call to do anything with them. Most the time you get someone that does not speak good English but today I did but I was in the wrong department and she could not help me change my phone number from one phone to another. I'd already called three times the total wireless number and it would not connect me with someone to help me change my phone number over. So the service is actually good until you have to have customer service on the telephone.
Total Wireless
-
wireless phone service
i bought a new phone and a 10.00 data card and a 35.00 phone card called to get number set up from the old phone it was screwed up so bad that the man couldnt fix it they wont reactivate the old phone so i guess i am out about 100, 00 for someones elses mistake. if i wait lon a new sim card the clock ticks on my service and im out a phone. thanks total wireless for nothing you just lost a customer that has been with you over a year.
Desired outcome: there is no outcome from this dokllar general wont refund the phone and i lost 45 dollar airtime
This review was chosen algorithmically as the most valued customer feedback.
Data speed at 0.03mbps. Totalwireless can't solve issue after 2.5 days of calling. Latest iphone works great for calls and text but can't use data after 7 months of no issues. Tech support can't find the problem and i've spent hours on the phone dealing with this. I pay for data and I have well over ½ my data left unused yet I can't load google.com. Very...
Read full review of Total Wireless
Total Wireless
-
Data plan
I purchased a phone and data plan from total wireless via their official website and I got my phone and data plan via mail I will say about a good week ago or more now. The phone came with no issues, however the data plan I purchased with it has not started working since the day I activated the data plan which was about a week ago when I first got my new phone. I am not clueless when it comes to phone activations and data service activations so I am confident I followed the right steps needed to take in order to activate my data plan service. I bought $25 unlimited call and text and 1 GB of data for my new Samsung a10e (reconditioned) from total wireless. I tried the customer service chat box first, more then once, and that didn't solve my issue with the data plan. I then called the total wireless customer service number and the first total wireless lady tried a couple things to fix it but then my call got cut off, not sure if it was cut off on my end or total wireless and. I called again the day after and talked to same total wireless agent I believe so, she did the same steps it seemed like and still no success. She did transfer me to another agent and this agent tried to fix it and she then told me she was going to send my info to someone somewhere in the total wireless department, I don't remember who she said but she said by the next morning my data will be working and for me to restart my phone every now and then. I did that, but next morning rolls around and still not data on my phone. I haven't bothered to call anymore and I still do not have a working data plan. Yeah $25 might be much but to me, any amount of my money means alot. I feel like the agent provided me false information in a way. I definitely am pissed off sorry for my language, at how total wireless has failed to help me fix this data plan issue and I feel like my $25 towards this data plan is wasted, although it's only been a week and couple days since I first got my device and activated my data plan, a month does go by fast and I need this issue resolved, total wireless.
Desired outcome: Data plan to finally work, if that cannot be done then I want a refund for the data plan, I'm open to hearing total wireless and however they can resolve this issue with me for sure
Total Wireless
-
Customer service sucks poor advice wasted time and money and loss of service and equipment too!
I spent 12 hours and 2 purchases from them only to get #@$&! On by them. Any thing but trivial changes get poor advice and wasted money. I am pissed
I bought a new cell phone from them so I could pass my old one to my roommate. Both are from twless and paid by the same account. But they lie and resist simple changes to gouge! And gouge again if you can't get it changed on renewal day!
Desired outcome: Fix my roommates phone or buy him a new one.
This review was chosen algorithmically as the most valued customer feedback.
I purchased the $60 Service Plan for 30GB of data for 2 phones on 11/24/2020. I had my AT&T Samsung S9 phones unlocked and activated them on 11/27/2020 with Total Wireless. Within the first day, I was having trouble sending and receiving MMS texts. I called and talked to customer service and looked online to get this resolved. It was good for a few day...
Read full review of Total Wireless
Total Wireless
-
Customer service
I got a $50 card 3 maybe 4 days ago activated m plan then a family member got a $36 card I tried to put in my reserve accidentally pushed the wrong thing called immediately they took my 3 day $50 plan erased I and have me the $30 plan
How are you ppl in business
You literally took my money
I would not Recommended you or your company to anyone
Any other phone company would of switched it
Your a bad business
Total Wireless
-
Total wireless is a rip off
I refilled my plan a $35 for unlimited text and talk 5 GBS in two days it said my data was low my high speed data so I purchased a $10 add-on for a extra 5 GBS today August 30th 2020 I have to point something gb's left I have a email were it should have been instead of 5 GB is it should have been 10 g d's for a $35 plan cuz he gave me the double the plan which I did not get customer service is very rude they disconnected deactivated my phone then activated it back so here it is altogether in 3 days from the 27th to the 30th I have paid a total of $45 from what where is my high-speed data and then I've been receiving my rewards points and now all of a sudden I have to wait 60 days for them to post to my account not happy at all
We are here to help
16 years' experience in successful complaint resolution
Each complaint is handled individually by highly qualified experts
Honest and unbiased reviews
Last but not least, all our services are absolutely free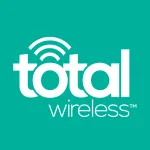 Total Wireless contacts