Total Wireless complaints
84
Newest Total Wireless reviews & complaints
This review was chosen algorithmically as the most valued customer feedback.
November 3, 2023 1:00pm. I went to the Covina store today with a friend so we could pay our bills. The manager, Michelle Marti, started to overcharge my friend $20.00. He has a $30.00/ month plan and paid $30.00 last month. NOTE: In August 2023, when he signed up, they gave him the $50.00 plan in error. He did not catch it until September and that store...
Read full review of Total Wireless
deactivation of auto pay due to stolen phonw
On December 24th 2023, I purchased a Total by Verizon phone and plan. While activating device, I set up auto pay. In March, my phone was stolen. I called support every month for 5 months to have auto pay turned off. My log in information and pin were in my notes in that phone.. Even though, I had my cc # and offered to send them a copy of my ID, I was told auto pay could not be turned off.. In September, I had to have my CC deactivated to keep You from charging me for a phone you knew had been stolen. I would like a total refund for the 5 months you took from my credit card. If this is not done asap, my Attorney will be in contact with you.
Desired outcome: Total refund for 5 months of service
Activation
This was the first time using there service. I purchased a plan from there site and purchased a sim card for new accounts. After adding the sim via there website it told me it was activated however it wouldn't register in there phone. After 6 hours of talking with customer service we determined it to be a failed sim card. After purchasing a new sim card i called customer service to replace the sim and activate the account.. another 4 hours and no activation. At this point i went to another carrier and got a service that works. I asked for a refund of the package I purchased and was told there was no record of it i gave the customer care rep the order number from there site and was told that was not correct. So in the end i had to have my bank refund the money. Personally i would not recommend this company and wouldn't use them
Desired outcome: I wanted to use verizon instead of att but at least att can activate a account
Is Total Wireless legit?
Total Wireless earns 91% level of Trustworthiness
SAFETY NOTICE: ComplaintsBoard has analyzed Total Wireless and determined that it has perfect credibility and is completely trustworthy, with a legitimacy rating of 91%.
We found clear and detailed contact information for Total Wireless. The company provides a physical address, phone number, and email, as well as 4 social media accounts. This demonstrates a commitment to customer service and transparency, which is a positive sign for building trust with customers.
Total Wireless has registered the domain name for totalwireless.com for more than one year, which may indicate stability and longevity.
Totalwireless.com has a valid SSL certificate, which indicates that the website is secure and trustworthy. Look for the padlock icon in the browser and the "https" prefix in the URL to confirm that the website is using SSL.
Our scan shows Total Wireless website is free from malware and phishing activities, which are types of online threats that can include viruses, worms, Trojan horses, ransomware, and other malicious code, as social engineering tactics used to trick users into sharing their personal information.
The domain associated with Total Wireless is registered with a high-end registrar, which can be an indicator of the company's commitment to maintaining a secure and reputable online presence.
Total Wireless website is deemed to be popular and indicating that it receives a high volume of traffic. It is important to be cautious when using a highly trafficked website, as it may be a target for cybercriminals looking to exploit vulnerabilities or steal personal information.
However ComplaintsBoard has detected that:
While Total Wireless has a high level of trust, our investigation has revealed that the company's complaint resolution process is inadequate and ineffective. As a result, only 0% of 84 complaints are resolved. The support team may have poor customer service skills, lack of training, or not be well-equipped to handle customer complaints.
There was some difficulty in evaluating or examining the information or data present on the totalwireless.com. This could be due to technical issues, limited access, or website may be temporarily down for maintenance or experiencing technical difficulties.
We conducted a search on social media and found several negative reviews related to Total Wireless. These reviews may indicate issues with the company's products, services, or customer support. It is important to thoroughly research the company and its offerings before making any purchases to avoid any potential risks.
Our Verdict: Total Wireless is highly recommended company, but beware of poor customer service. Their 0% Resolve Complaints rating is a cause for concern. We advise using their services securely and reviewing complaints beforehand.
Account
Last Monday I wanted to take the number from my husbands phone and add it to a phone I deactivated. I just leased a new phone. Hours upon hours cust we mor service. 6 hours one day. You know the results? I don't have an account with them or my husband. Although I still have service and my husband does too. All I want is to be able to look at my account and make sure I have auto pay. Oh and fix my voice mail.I need the phone and afraid to call them and get hung up on by someone I can't understand.
Desired outcome: I want my account to show to me, even they cannot see I have an account and pay my bill. Fix it!!
This review was chosen algorithmically as the most valued customer feedback.
I purchase a phone that works with total by Verizon. I paid them my monthly service fee. Somehow the voicemail app disappeared off the phone. I called total by Verizon four times and ask them which app in Google Play do I use for total by Verizon because, there are over 50 voice mail apps and I do not see one specifically for them. Each time I called their...
Read full review of Total Wireless and 1 comment
I lost service for 5 days due to the service provider nothing on my part and now I'm being told that I can't get the 5 days back
I lost 5 days of my service due to my phone carrier which is total it kept saying my phone needed to be inserted with the chip that originally was activated with my phone which I bought the phone and SIM card together it said the same message for 5 days and ain't nobody could figure out what the problem was finally on the 5th day they made me take out my SIM card for a minute and then put it back in and it worked
Desired outcome: Would like to have 5 days added to my account
This review was chosen algorithmically as the most valued customer feedback.
Monday 3/20/23 my phone lost network connection. It's Tuesday 4/4/23 and I STILL don't have network connection. Can't make or receive calls. Can't send or receive texts. I'm with Total Wireless [now Total by Verizon]. I've had them for 5 years with NO problems. NOT one problem. Till 3/20/23. It happened on the day my auto payment for the monthly service wa...
Read full review of Total Wireless and 4 comments
Customer service and technical support
I already had a phone and had total wireless service on it. For that phone, the service had been wonderful. I bought a second phone and signed up for total wireless with it. I've had service for most a year on the new phone and I've rarely been able to keep it in service for more than a few weeks before it stops sending/receiving calls. Each time it seemed like they had to change my provisioning, or my APN. or my towers... the list goes on and on. My data side of the phone works very well almost the entire time I've had service on it, but I can't talk or text at all.

Every time I call them to get the phone working I spend a great deal of time as they go through and ask me the same questions over and over. sometimes as much as 4-6 times in a single day, because as they pass me from tier to tier in their company, they make no effort to pass on the testing that was already completed. I have been on the phone with them for as long as 5-6 hours in a single day. Each time the problem seems to be slightly different but it seems that my phone number is not found in their network or some other similar problem. unfortunately, they are always vague as to the specifics of the problem or resolution.

I've finally had enough and I'm switching companies, I've asked them several times what the problem is or if its my phone and they always tell me it's not my phone, it's their network. two times I've been passed over to the Verizon people to get it resolved, one time I talked to a high-level tech guy in Florida. this last time has been the worst. I've had no phone service for over 3 months. I struggle with Diabetes so I'm not able to be steadfast in perusing resolutions with them.

Today, I called them and told them of my difficulties and they were indifferent, they just kept reading their scripts and asking me the same questions over and over. Then after I ran through all the first set of questions, the lady passed me to the 2nd tier as I was once again answering all the SAME questions again, she told me she was going to re-provision my phone then she told me her system keeps timing out and that she would have to call me back at 9:30 this morning. She didn't call me back. So I called them at 10:30. And guess what? it started all over again asking me to do all the same Troubleshooting tasks again. they made no attempt to see if I'd called earlier or to determine the extent of my tribulation and frustration. But instead continued to ask me the same questions over and over and over and over. What really kills me, is they love to say, I know how you feel." That is so trite. Trust me, they have no idea how many hours I've been on the phone with them to get no resolution.

I"ve been vey very patient, but I'm done.
Desired outcome: well, a written apology would be nice. but for one phone I was paying $35 a month. and for 2 phones, i was paying I think $60 a month. So, I would say they should refund me $25 dollars x 10 months.
Purchase off their website never received.
I was an existing Total Wireless customer for 5 years. I purchased a new phone and a 60 dollar monthly plan from Total by Verizon directly off their website on December 29th 2022. I received the phone, which I bought through smartpay a phone lease program where I pay for it over 2 years. But I never recieved any information regarding my 60 dollar plan. You can view my purchase on totalbyverizon website by putting in my order number and my email address. I printed the website's receipt and saved all emails. It plainly shows that I purchased a phone and an unlimited + plan. After 7 different calls to total by verizon and 6 different operators plainly telling me. I did not purchase what I say I purchased. Even though I have email receipts from the company showing what I purchased and for what amount. I also have bank statements correlating with the amount shown on their website. I have a signed contract through Smartpay, since its a lease program I had to sign into a contract, showing what I paid for that day, including the phone and a 60 dollar plan. Here's where it gets good. After 2 hours and 6 operators on the phone. The 6th operator... Wiped my number off my account. So I could no longer sign on to the total by wireless website. And I could no longer reach customer service because now my number was mysteriously no longer attached to any account. Preventing me from getting any resolution. I lost my phone number of 4+ years. I have proof of these purchases that ANYONE can see using my order number on their own website. But was repeatedly told there was no way they can verify my purchase. Like any corporation really can't tell what was bought from them. It seemed to be a deliberate lie and fraud on their part and in the end because I wouldn't just give them more money and wouldn't let it go... they stole my number of 5 years and now... I have no recourse. They have no in person customer service. All their phone customer service is out of country... There is no recourse for these companies ripping us off and there is no one that cares when you call. All customer service is delegated to other countries where these people have no incentive to actually help you with your problems. I was repeatedly told it was impossible to help me. That I didn't buy what I had proof I bought. Repeatedly. 7 different operators. Either its gross incompetence at every level of their customer service or it's intentional fraud.
Desired outcome: I want them criminally liable for taking money from me and not giving me what was purchase and what I have receipts for. Then lying to me and telling me theres no way to verify my purchase...when my receipts and bank statements show it.
No service, and locked phone
My phone suddenly stopped getting signal at our home. I contacted Total by Version about the problem. First they said it wasn't on there end , then had me do a bunch of trouble shooting . Every time the chat ended with them telling me they ARE having problems with some lines. After several chats and phone calls we was told to buy a new SIM card. That did nothing to help. At one point they wanted a call back number then screwed up and disconnected service to that phone. After hours on the phone we was able to get that phone service going again. But my phone still didn't work. We tried just starting service over and getting a new number. After buying a new plan online, Total by Verizon claimed there was no record of us purchasing it. Even though it was showing on there site, and it was charged to our bank account. I decided to switch phone providers. Even though I had my phone for years, Total by Version locked it. Hours of live chat, phone calls, and the new phone company talking to Total by Verizon we still couldn't get them to confirm the phone was unlocked. The only thing they would say is they can't tell me when it will be unlocked. I spent nearly 20 hours on chat and phone calls, charged $47 for a new plan only to be told they didn't have a record of it. All I got was a locked phone that is useless ( I purchase the phone 3 years ago, so it should NOT be locked). We had no choice but to buy a new phone and get a new service plan from a different company. Horrible experience, that cost me a lot of money.
Desired outcome: I want a refund for the plan I was charged for that they say I didn't purchase. A refund for the phone would be great since it is now useless.
Cannot make or receive voice calls.
The company is now known as Total by Verizon.

Sunday afternoon, 8 January 2023, the phone beeped. I looked and there appeared to be a voice mail message. The phone didn't ring, it just beeped. I went to check voice mail and couldn't call out. The error is always, "Mobile network is not available." Text messages works. WiFi works. A friend who I contacted via e-mail, says incoming calls are going directly to voice mail. No ring just directly to voice mail. Twice today a message has popped up and said, "Unfortunately, Voice Mail has stopped."

NINE TIME, yes, 9 times, I've "chatted" with supposedly a tech rep and it is the

same run around each and every time. They must be working off a script in some second world sweat shop and don't have an ounce of tech support experience between them. It is the same series of questions, over and over and over and then they put me on what I call "indefinite hold." They just stop participating in the conversation. In my 70 plus years this is absolutely the worst customer service I've seen.
Desired outcome: Fix the problem.
Total by Verizon
Can't call out or receive calls. I went to their website and chatted with a tech who asked a dozen questions but was just wasting my time. They will not help you. Both of our phones do not work - other than texting. I don't know what's going on with this company. They don't seem to care that many people are having this issue. We will be going away from Total and Verizon.
Desired outcome: Fix your damn phone service or at least tell the truth about what's really going on and why you are not fixing our service.
No calls or texts
My daughter's phone was not working. It was not making or receiving calls Or texts I had called 2 days ago and they told me it was a network issue which was odd because my other daughter has the same service and her phone was working just fine they told me it would take 24 hours for it to be fixed I waited and called them back After 24 hours to let them know the issue was still there. After talking with a rep for an hour and 45 minutes he tried several troubleshooting ideas which didn't work and after that he Scheduled a call back for the following day which they called back and I spent another hour and a 1/2 with another rap trying to fix it still the same issue, He told me he call me back in 30 minutes with another solution he did not call me back I waited 2 and a 1/2 hours before I called again this time the rep tried several things again and lo and behold it was the same troubleshooting ideas. At this point I was so fed up I told her I wanted to cancel my services which they were quick to do but what they didn't do was tell me that I needed a transfer pin to change to another Carrier after I turned off my services. When I called them back to get my transfer pin they told me I needed a service plan to get the transfer pin 🤬they said they need to text it which obviously I could not get it because the phone was not working and receiving texts. After spending 45 minutes given the run around I finally hung up on them and called my new Carrier to let them know I just wanted to change my phone numbers completely instead of keeping my old ones because total wireless sucks and they're not helpful when you're trying to leave despite All the patience I had for them to fix my issue and to add insult to injury they made me purchase a new service plan just to get the transfer pin which they still tried to text and it's not working. I asked them to email it to me and they just kept trying to send it through a text. I swear to God these people are just reading from a script And they really don't want to help. buyer beware!
Desired outcome: Better options to getting your information with more that just texts
Phone not working
I have been calling and texting the Total by Verizon company since yesterday 7AM. I still cannot make nor receive phone calls. I can text. When people call me after one ring it goes to VM. and five minutes after they call I get a notification of VM. Their customer service are rude and incompetent. I have gotten three call backs about this issue and they keep calling me in SPANISH. I ONLY speak ENGLISH! All of their customer service are foreigners that I CAN NOT understand. I never had a problem with my phone until Verizon took over Total Wireless.
Desired outcome: My phone fixed NOW!
Account set up/customer service
I had total wireless for quite some time, but decided to try mint mobile. That was a fiasco. So I decided to go back to the now total by Verizon. Porting my number was a long drawn out process which took days. I called to check on the status and asked if there was an issue or problem. They said no. Then I finally got someone who was truthful with me and he said it wasn't going to work. So they gave me a new number. I tried to get my account up and running. They assured me I would get an email to accomplish this task. Nope... after 3 days still nothing. I then finally found some basic info and it looked like I paid $60. I asked the agent to set me up for the $30 plan. Then the agent I was talking to said "oh, don't worry, it says $30". I of course was confused and asked for a manager to which she refused. Overall, I know these are not life threatening issues. But, I have spent the last week trying to get my phone working and I should be able to see my account. Not too much to ask for. Customer service is horrible. No one really knows what to do. You get varying info from each agent. It's frustrating and difficult when you are without a phone because one person says you can do one thing and another person says you can't.
Desired outcome: I would love to have an account I can log into and be able to track my bills and set up bill pay or switch plans or whatever.
You stopped my service
My phone number is: [protected] and I paid for the month of November 2022 and now I don't have service, The Transaction took place on Oct 31,2022 Invoice number: 93_763927_679001 Transaction code: [protected] Paid in full for the Month of November $28.00 with a Master Card, I spoke with your worker that can barely speak English his name is Jovan and he could not help me and said my account is past due, I was never told that Total Wireless was being bought out by Verizon and your little worker there Jovan said it was not, what is going on? My phone account is paid in full and I will not paid anymore money that has already been paid for and I will not pay any hook up fees or other wise. call me at [protected] and explain why you stole money from me and have not provide a service. Joseph McCartney
Desired outcome: My old phone number given back to me and one full month of service from the day and hour you accomplish that. [protected] is the phone number.
Authenticating process
This company is horrible. I cancelled my dad's phone because it was lost. Found it and tried to get it turned back on. It's been off for months. To authenticate it they ask for the last 4 digits of the most frequently used phone # for the past 60-90 days. It failed because the phone has been off for more than 90 days! The other question is what credit card has been used for the past 60 days. Again, it failed because it's been off for more than 60 days. There is no way in hell it will get authenticated! Asking for a supervisor or any other option is useless. The rep keeps asking to authenticate it and states that they are fully trained to help you. It's a never-ending loop! And there is NO Supervisor!
Desired outcome: Ruen on my phone!!!
No help tech support
I have been trying to activate a new phone for 2 days and have been dropped in the middle of getting anywhere 5 times. In all the hours on the phone the only thing they managed to do was change my wife's phone number which I didn't ask them to do. Now I have 2 problems. what great support they are. Then when I try to call now it says my call can't be completed due to technical difficulties. Imagine that. They have a lot of technical difficulties.
Desired outcome: I'd appreciate a response with a solution to my frustrations. This is so unprofessional.
Android Issue
Cannot receive or make calls on my total wireless Android plan. I called 10/14/2022 and spoke with technician who could not help me. She was going to transfer me to a more knowledgeable technician however I got disconnected. So I called back and had to go thru same procedure however, got hung up again for total of 6 times and still no results. T-Mobile.
Phone warranty and replacement
My son purchase a $800 phone,S22 in January of 22 and the screen started glitching and jumping, sometime unresponsive, We was told to send it back on August 28 and Once they receive the phone they will ship out the replacement.

We printed the label they provided and immediately sent it back to them.

So we are still waiting and im calling every week, they are telling me they don't have any refurbished phone of the same they can send.No refunds, no similar phones they can send. Its been a horrible experience.

I just want this resolved.
Desired outcome: A similar phone in price, or a refund.
Collect Your Trust Badge
Be recognized for outstanding customer service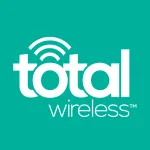 Total Wireless

contacts
We are here to help
19 years' experience in successful complaint resolution
Each complaint is handled individually by highly qualified experts
Honest and unbiased reviews
Last but not least, all our services are absolutely free