The Original Mattress Factory Customer Care Service

The Original Mattress Factory

2245 Wilson Rd
Columbus
Ohio
United States - 43228

Customer Support Phone Numbers
The Original Mattress Factory Complaints & Reviews
I wish I had read reviews of this company's poor quality mattresses before I purchased one! The matress was very uncomfortable within 2 years, and at three years the entire mattress has compressed 1 1/2 inches with an additional 3/4 inch body impression. There is no longer anything firm...
Bought a mattress and slept on it for 5 hours - killed my back.Only bought from them since they have "local" factories. The claim of there springs being the best type of mattress is not true for everyone. I tried to work it out with them and the *** holes offered me a piece of 1 inch foam...
I bought a full mattress, box spring, and a frame. Once I got it home I could not fit the box spring up the stairs and so I stored it in the common area until I had time to take it back to the store. Once I could take it back to the store, which was only 4 days later, they would not take...
After consulting consumer reports..ordered 2 mattress' from the omf.as soon as my credit card went through, they could not wait 2 get me off the phone. i remembered they kept saying 2 me:"they r not returnable", over n over. the next day i found the reviews on this site. as i wa...
I purchased twin beds from the Original Mattress Factory, with the understanding that they would be picking up a soiled mattress. I made sure several times during the conversation that they would pick it up even though it was soiled. The sales person said, we would seal the bed in plastic...
I purchased a double pillow top mattress from the Original Mattress Factory. I chose this type of mattress so that I would be able to rotate and flip the mattress in hopes the wear would be as even as possible. We began seeing issues with our mattress which included the pillow top...
We purchased a complete top of the line orthopedic mattress set at The Original Mattress Store in Florence, KY. Our visit to that store was based upon a "best buy" recommendation in Consumer Reports. We based our selection upon two visits to the store and multiple testing of each display...
We bought a king bed and box springs. After a year they have big 'coffin' like indentations in them where our bodies lay at night (yes, we flipped the mattress constantly). I called to have someone look at it and replace it under warranty and the guy told me in 7 years he ha...
Just bought a cal king mattress set from OMF on Broad Street in Richmond, VA and it is like sleeping on a brick. Yes, we got the ultra firm, which felt great in the store, but the one delivered was not like the one in the store at all. The salesjerk told me that "I made a bad choice." When...
Original Mattress Factory deserves a 1 out of 10, ie... as a last resort, you can weave blankets together to get better quality sleeping surface, if you run out of blankets... then consider a soft OMF product. The hardware is good, and a good deal, I had the frame set up in 2 minute...
Recently Discussed Complaints
Consumer Tips & Tricks
Worst rating
Subjects of Wide Speculation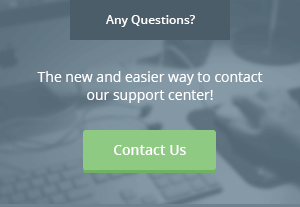 Latest News & Stories
Stay Away
Latest Questions
Latest Groups
Today's Mess-Up Photo