The New Jersey Department of Labor and Workforce Development complaints
113
The New Jersey Department of Labor and Workforce Development
-
8 months later and still cannot get my unemployment benefit
First they gave the excuse that I put my social security number wrong TWICE on their system (meanwhile their system approved me putting it wrong twice) and made me reapply for my benefit. After applying second time, they told me that they don't have the necessary monetary information to calculate my benefits. I put this information to their system twice already and got a confirmation email twice and a confirmation mail with a claimant number. They said they are investigating it and will contact me but nothing happened again. I am not sure what else to do other then calling them and asking for help which basically goes nowhere. There is nowhere to complaint in their organization. I complaint to one of the NJ Senators' office as well and no help.
Desired outcome: I would like to get my benefits paid to me.
The New Jersey Department of Labor and Workforce Development
-
My Unemployment Benefits
Was receiving them, still seem to be entitled to them but they have not paid me in over a month. I file each week like normal and when I call, no one has a answer .Except wait and you should be getting them continue to file. It's a an endless loop.

I can't understand,I ask them do they need something from me? They say no they have my information.

So how do we resolve whatever this issue is? I can't seem to get an answer or my benefits. I am going into debt now, having to pay stuff with a credit card and I'm all out of options.

What is happening?
Desired outcome: I want my Unemployment benefits paid to me.
The New Jersey Department of Labor and Workforce Development
-
The Department of Labor and Workforce Development
I can't understand why it has taken over 2 months to correct a mistake that was done in your system, that can be resolved in the matter of one phone call? Is there anyone still around that actually wants to do their jobs and get back to us hard working civilians with our due payouts? Bills are left unpaid and overdue, but no one seems to care over here because I guess you are getting paid and that's all that matters to you. I have been waiting for a specialist to reach out to me after my claim was Escalated on February 4, 2022. I have not received a payout since January and it is now April. Totally unprofessional, totally unaccusable. I should not have to wait this long and now be driven to write this email. I will also be sending letters in the mail-as I will continue to every week, or even day until I receive a phone call that has been overdue for months now. Its is also unprofessional not to have the option to speak to a manager or supervisor right away instead of dealing with regular reps who can't seem to be approved to make even the slightest changes on accounts for us. You really need to review your system and workers for effectiveness, as I have never seem such screwedness. Hire more people. Do something to fix your problem. If we are turned to storming into your office for answers, please do not be surprised. Once again for now, I will be reaching out every week until a call back is provided.
Desired outcome: Pay me what you owe me.
I was advised to give a phone call back on April 1, 2022 if I had not yet received my benefits that at that point I had been waiting 8 weeks for and past the timeframe of getting a call back to resolve the issues on my account. I called and received the very same information that I had been receiving for those whole 8 weeks. Why ask me to call if still nothing was going to get done that day about it? Why does it make sense to you to make unnecessary calls to us to ask if we still need the help, only to make us wait longer with no real explanations as to what the problem is and no solutions? Those calls are very frustrating when you are waiting for money that is past due and really not helpful at all. In fact they are infuriating, and that's what you pay your workers to do? Seems as though there is a lack of respect for us civilians as well as a lack of honesty and decency in this department. It's inexcusable for a state organization to be this unorganized and behind. If I am not answered this week, I will be writing another letter to the government about your services here in New Jersey. Do better.
The New Jersey Department of Labor and Workforce Development
-
Payment not received
I filed for unemployment in January 2022 after being fired while on disability. I waited for my disability benefits to run out and filed for unemployment. It was not approved right away and was under review, they eventually paid out for the first 5 weeks but I have an additional 6 weeks they have yet to pay out. I've called and complained multiple times and they tell me it's a sequence error on their end and it will take 8 weeks to be resolved , it's been more than 8 weeks and I've yet been to be paid out . I've called every week and complained with no response !
Desired outcome: Benefits paid out !
The New Jersey Department of Labor and Workforce Development
-
Unpaid claimed benefits
Atlantic county Unemployment office

The original date of the claim is 03/15/2020 but first payment was issued for week ending: 05/16/2020. So, between 03/15/2020 through 05/16/2020 no Unemployment Benefits nor Stimulus benefits were issued for two months. Absolutely cannot get a resolution for this through the phone due to constant run around and the local office is closed - redirecting individuals to either use the online or telephone option. Honestly any discrepancies on the civilian's behalf and we are punished and persecuted. Yet we work hard to pay into this system with no clear-cut way for justification when we are wronged.
Desired outcome: I just want to receive the retro/back pay due for those months I claimed but didn't receive benefits.
The New Jersey Department of Labor and Workforce Development
-
Poor department - the new jersey department of labor and workforce development - unemployment benefits
Why isn't he still giving me the unemployment benefits I deserve? I have been working since 2015 and I pay my taxes with my wife without delay. No delay in collecting my taxes but should I make an effort to get the money I deserve? This is not fair. Now tell me what the problem is? but no. I can never be reached by phone. You asked me to verify my identity and I did (id.me). You said 15 working days, it's been almost a month and a half. This is not fair. America's system sucks. When they come to take our money, they collect our money quickly, but when it comes to pay, we are like an African country.
The New Jersey Department of Labor and Workforce Development
-
Unemployment benefits
My name is Julio Cordero and the last 4 digits of my SSN are 2990. I completed ID Verification back on 10/18/2021 and have confirmation of this.

I was initially told it takes 15 business days for ID Verification to be completed. After 15 business days went by with no updates, I was then advised my claim was escalated. I was told this could take anywhere from 6-8 weeks.

We are now in week 20 and I have not received one update nor a resolution. To make things worse and further frustrating there is an automatic recording on the DOL phone number which tells you to call the next business day, then guess what happens the next business day, you're told the same thing over and over. I have called for 4 days straight to the tune of this recording.

I am simply trying to receive my unemployment benefits and am getting no help, please help me!
Desired outcome: I want my unemployment benefits owed to me! I ran through my savings waiting on the NJ DOL to assist me and have yet received a dime.
The New Jersey Department of Labor and Workforce Development
-
Unemployment Insurance Benefits
Greetings. My complaint is a last resort. I flied my claim 03/07/2021.Payment not received to date. I received the same run-a-round as other complaints I've read about. Being hung up on, told to call back the next business day, receiving conflicting accounts of my claim status while be told to watch email and keep up with claim online. I received notice by mail dated 10/04/2021 approving my claim, still no payment. I have documentation certifying my claim each week of eligibility until deadline 09/04/2021.
Desired outcome: Please release the hold on my benefits promptly.
This review was chosen algorithmically as the most valued customer feedback.
I went to work in a cosmetic company. I am 2 different nationalities I am Asian and Spanish. I speak English and Spanish. I have had years' worth of problems when it comes to discrimination. The people at this place complained the whole time I was there. They were making fun of me "She is not really Spanish" I speak Spanish I eat that way. My fiancé i...
Read full review
This review was chosen algorithmically as the most valued customer feedback.
I lost my job on 11/30/2021. I filed for Unemployment shortly after and went through the link sent for ID. ME. Today is February 2/11/2021 and to date I have not received anything. Since being unemployed we have lost our Place to live and are living daily in a motel. ID.Me has been the most responsive. They have said and emailed that they have done the...
Read full review
The New Jersey Department of Labor and Workforce Development
-
Unemployment claim not being paid
I filed for unemployment on 6/13/2021. I have not paid for that claim yet. I have called on a consistent basis and have been in October and I was finally told that I needed to go through ID.ME. I was verified by ID.ME on 10/17/2021 and was told it will take 4 weeks to hear from NJ Unemployment. Called NJUI back after 4 weeks and the call center was going to escalate it. On 12/22/2021 I received an e-Adjudication email titled "NJ Unemployment- Unresolved Issue on your Claim". Filled out the claimant form and sent it back with minutes of receiving the email. I called on 1/21/2022 told they still have to review it and give 2 more weeks. Called today 2/4/2022 and was told it still has not been reviewed and they are waiting for my verification from ID.ME. I was told I just have to wait and cannot give me any kind of time frame on when this is going to be resolved. I was also laid off at the end of 2021 for 2 weeks and I cannot be paid for that claim till this one form 8 months ago gets resolved. It is also very frustrating that there is no one else you can talk to about this issue; I get even more frustrated with every call I make because I am told my claim is being "escalated" which means nothing and I am told the same thing with every call.
Desired outcome: I would like to be paid. When calling and there is an issue to be able to speak with someone that can actually help instead of speaking with someone from the call center that can't do anything to help the situation.
The New Jersey Department of Labor and Workforce Development
-
My Unemployment Claim
Hello,
I lost my job on 10-29, file for unemployment (NJ) on 11/1. Since they never sent me notification to do the ID.ME process on 11/4 as they said they did - which I NEVER rec'd...I didn't find that out until 11-18 after calling as on my determination my FRD date was listed as 11/17.

I did the ID.ME on 11/18, it was approved right away and sent to the NJDOL. It took 6 weeks to get this resolved as NJDOL said they never got it and ID.ME said the sent it 3x's - I had to take screen shots of it to send to a NJDOL agent to prove I was approved, she verified that with NJDOL and took the HOLD off my account so I could certify. That was on 12 15. I certified for 6 weeks that night. I have been able to certify until tonight - Jan. 19th, 2022. It's now saying when trying it cannot be processed and to call the NJDOL! No other explanation or reason why it's stopped. Claim says filed and it's open until 10-31-22.

This is ridiculous and want to complain as I know many, many others are having similar and horrific issues with collecting and getting a live person on the phone is impossible and you get told something different for the same question(s) every time you call and are lucky to get thru.

I'm searching for work and pray I find something soon. You don't realize how awful these systems are until you need to use them. You don't want to get to this point trust me and it should not be this difficult.
Desired outcome: Assistance, competent state employees
The New Jersey Department of Labor and Workforce Development
-
NJ unemployment benefits
I have been out of work since August 27th, 2021. I was originally out of work January 31st 2021 and got a job in May of 2021. The company I worked for had hired me to work in NJ on a project for T-Mobile and I would run the project. When they hired me they asked me if I knew anyone that was interested in working and they couldn't find sufficient help to work the project and they canceled their Contract and laid me off on August 27th, 2021 and when I applied for unemployment benefits it would not give me a new claim date and I had to report all my earnings from May to the end of August of 2021 which I did online. They told me it would take 6 weeks to review and get me my benefits back in November of 2021. I am the breadwinner in my household and my wife has been working but we can't live off of her salary. I have been waiting months to get my unemployment benefits and I have no money and past due bills and NJDOL is taking forever to get me unemployment! I'm ready to hire an attorney as I need to get paid and have money so I can start my new job in 2 weeks! Please advice?
Desired outcome: Get my owed unemployment benefits paid
The New Jersey Department of Labor and Workforce Development
-
Unpaid Unemployment Insurance Beneftis
Hello I'm writing this complaint about how NJ unemployment keeps giving me the run around since I've filed my claim a week after my last day of work November 7, 2021..I was advised by Dept, of Labor through email to go to the link which is IDme.com and went through steps by steps required by ID.me and was successful, I see no reason why NJ Dept. of Labor Unemployment Insurance keeps bouncing me around. Everytime I call either there's no representative available and/or just put me on hold and the phone just went dead or no response from the Customer Representative, this is just unacceptable unemployed person has to put food on table, pay bills and mortgage and/or monthly rent. Last week January 3, 2022 an agent and/or customer service answered the phone and was told that they will released the funds on January 10. I went to the bank today and the monies was not on the bank account which they have on my file so I called today and the Customer Service Representative told me that they are checking my claim which they already have on file. Something is wrong with the Dept of Labor Unemployment Insurance Office. People who are unemployed like me who needs the money, again to pay monthly bills, buy food, pay monthly mortgage and/or monthly rent, this is ridiculous and unacceptable. Customer representative are either not doing their job and not helping the unemployed individual. I really don't know what to do anymore. Please the supervisor, manager or the CEO should reach out this unemployed individual and do something about it's really very frustating specially this PANDEMIC situation.
Please an specialist should really take care of this situation and resolve my issue so all those filing for a claim weeks after weeks, months of delay in paying can FINNALY BE PAID AFTER MONTHS OF DELAY AND FRUSTATIONS. THANK YOU FOR LISTENING. YOUR PROMPT ATTENTION TO THIS MATTER WILL BE APPRECIATED.
Desired outcome: Please the unemployed individuals not just me has to be for their Unemployment Insurance Benefits which I am entitled.
The New Jersey Department of Labor and Workforce Development
-
Excessive wait time for benefits that were approved 10+ weeks
Date of Claim 11-14-21, Clmt ID 004987124, ID ME verified 12-6-21, Dept LABOR received ID me verification 12-7-21. WBR $731 approved for 19 weeks, $0 received. cerification weekly #: 21351110677962, 21351110781669, 21351111088139, 21451111191504, 21354131935251, 21361130518102. I am being told all that needs to happen is for a dept to unlock the hold that was put on due to not receiving the ID ME. ID Me Escalated to DOL and DOL shows it was received 12/7. I told 15 bus days from 12/7, then told 4-8 weeks from 12/20, then told 7-10 days from 12/28. I the phone reps can see reason for hold is not received ID ME, then see ID ME was received, why can't those reps unlock the system to release the payments.
Desired outcome: To obtain the approved benefits to me so I can pay my bills, I have worked 41+ years
The New Jersey Department of Labor and Workforce Development
-
Unemployment Insurance Process
I opened a claim with the NJDOL UI division on 11/1.

On Nov. 2, I was told they sent me an email regarding having to complete the ID.ME process for identity verification - WHICH I NEVER GOT!

The only reason I found out about it was by calling on 11/17 as I was given that date as my FRD date to certify and tried to do that but got errors.

After two hours of trying to upload my NJ license photo on 11-17 on the ID.ME site - it finally went thru. An automated response said for it to process with the NJDOL - could take 15 days once they verify you and send it over to them.

Well - it's been over that and I still CANNOT certify. I'm in week 7 without pay and was told today when calling 30x's to reach a live person at the NJDOL that it can take 8 weeks, so I will be lucky if I see any monies by mid January! This is horrendous. There was 16 days wasted because of not getting the ID.ME piece of information. Each time you call you get a different answer, some tell me to still certify, some say wait for a date to miracuously appear in your registration information, some say you will get an email, etc. which is it?

This entire system is broken, so many have worse issues than I and nothing gets done about it. We all have lost our jobs from no fault of our own, pay into UI are entire working life and this is the result, when it's needed - it's disregarded. Noone knows what they are doing, you can't get help so you are stuck - in limbo waiting and waiting and waiting. Many times I was hung up on. NJDOL should be embarrassed that they have inept employees giving out bad information and being told things that never happened.

So sad.
Desired outcome: Fix the process, tell all what really happens and DO YOUR JOB correctly!
The New Jersey Department of Labor and Workforce Development
-
Unemployment benefits.
I applied for unemployment benefits on 03/31/2019 and have received payments only for the first 13 weeks. Then I was informed by the New Jersey Department of Labor and Workforce Development that I am not eligible for the full 26 weeks as per monetary determination. This determination was based on the wrong assumption that I worked only one quarter in 2018. For more than two (2) years I multiple times appealed this wrong determination with the New Jersey Appeal Tribunal and the Board of Review without any result. The final decision of the Board of Review dated 11/25/20 stated that "The finding of Fact and opinion as developed by the Appeal Tribunal have been carefully examined. Since the appellant was given a full and impartial hearing and a complete opportunity to offer any and all evidence, there is no valid ground for further hearing".
On 1/7/2021 I filed an appeal on the Board of Review decision with the Appellate Division of Superior Court of New Jersey. On 7/28/2021 the Board of Review submitted to the Appellate Division of Superior Court of New Jersey a motion for remand. On 8/14/2021 I send to the Court my Motion Answer to Motion for Remand with a request to deny the Department of Labor Motion to Remand.
On 8/27/2021 the Superior Court of New Jersey granted Motion for Remand.

In the New Jersey Department of Labor and Workforce Development, my case Docket number was DKT00190840.

In the Superior Court of New Jersey, my case Docket number was A-1247_20T4.

Please see attached "Motion Answer to Motion for Remand 2"

Regards,

Jeff Donkin
40-06 Morlot Ave
Fair Lawn NJ 07410
[email protected]
Desired outcome: I have not been contacted by the New Jersey Department of Labor and Workforce Development since 8/27/2021. Please help me to resolve my case.
Please help me to receive the unemployment benefits I'm entitled to.
The New Jersey Department of Labor and Workforce Development
-
adjudication
On Sept 29, 2021 I left my mother's funeral to certify benefits, I rushed through it and answered a question incorrectly.

On Sept 30, 2021 I received an adjudication letter via email stating the discrepancy. I followed the instructions to correct it. On Oct 1, 2021 they sent me a COMPUTER GENERATED email stating they had received it and was being reviewed, After 4 weeks I started making phone call up to 5 times a day with no results. It always states "we are not taking phone calls, hang up and call ithe next day". Did this for the 25 days and still no one to speak with. I notified my congressman and NJDOL is just ignoring them. I have written letters sent via mail, still no response. To date I have not received any correspondence or phone call. I checked with my employer to see if they checked with her and she said no. The system is so broken and everything is blamed on covid
The New Jersey Department of Labor and Workforce Development
-
Disability Claim
On 11/1/21 I filed a work disability claim. As of today I did not receive any payments. My return to work was 11/29/21 but I am still unable to do so. I tried extending it online but it is impossible because I need a form ID#. I've been trying to contact them for days at 609-292-7060 to no avail. They either hang up or after going thru all the prompts, a message comes up: "Due to high volume calls please call between the hours of 8, 30 to 4, 30". Is this normal? Besides not having received a penny for a whole month with bills to pay, I cannot speak to a rep.? I need help. I am sorry, but this is unacceptable.
And to add, the website on many occasions does not work. This is a State website, should be responsive, are we kidding? It is very shameful and embarrassing. I will be contacting the Governor's office as well, I am very much offended by this behavior. I pay my state income taxes which includes disability insurance and this is what I receive in return? They are a bunch of clowns, it is laughable.
Regretfully,
Josephine Rossi
Desired outcome: Agency that is operative and responsive
The New Jersey Department of Labor and Workforce Development
-
Not addressing a filed claim
I filed a new claim back in the week of September 12, 2021 after pandemic unemployment ended. Nothing for me has updated or been acknowledged by unemployment. I do have a confirmation number proving my claim (NJS21019537594).
I call weekly and no one helps me the just say there is a message to have you switched from pandemic unemployment to regular UI. I have had this escalated with no resolution. I have been waiting over 3 months. Everyone you speak to tells you something different and I have been given the wrong information numerous times. I am now in jeopardy of losing my home. I was called a week ago from an unemployment phone # and asked to confirm I still needed my benefits and I responded yes. I was told I was the next claim to be addressed it has been a week and I have heard nothing and nothing has updated on their website. I called again and was told there is no notes in the system regarding any of my escalations or that someone contacted me regarding my escalation. But told not to worry I'll get "back pay" My bills are due now!
Please help.
V.Ott
Desired outcome: To be resolved and get my benefits
We are here to help
16 years' experience in successful complaint resolution
Each complaint is handled individually by highly qualified experts
Honest and unbiased reviews
Last but not least, all our services are absolutely free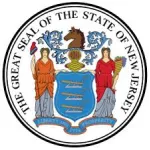 The New Jersey Department of Labor and Workforce Development contacts
The New Jersey Department of Labor and Workforce Development representative

The New Jersey Department of Labor and Workforce Development