The New Jersey Department of Labor and Workforce Development complaints
116
The New Jersey Department of Labor and Workforce Development
-
adjudication
On Sept 29, 2021 I left my mother's funeral to certify benefits, I rushed through it and answered a question incorrectly.

On Sept 30, 2021 I received an adjudication letter via email stating the discrepancy. I followed the instructions to correct it. On Oct 1, 2021 they sent me a COMPUTER GENERATED email stating they had received it and was being reviewed, After 4 weeks I started making phone call up to 5 times a day with no results. It always states "we are not taking phone calls, hang up and call ithe next day". Did this for the 25 days and still no one to speak with. I notified my congressman and NJDOL is just ignoring them. I have written letters sent via mail, still no response. To date I have not received any correspondence or phone call. I checked with my employer to see if they checked with her and she said no. The system is so broken and everything is blamed on covid
The New Jersey Department of Labor and Workforce Development
-
Disability Claim
On 11/1/21 I filed a work disability claim. As of today I did not receive any payments. My return to work was 11/29/21 but I am still unable to do so. I tried extending it online but it is impossible because I need a form ID#. I've been trying to contact them for days at 609-292-7060 to no avail. They either hang up or after going thru all the prompts, a message comes up: "Due to high volume calls please call between the hours of 8, 30 to 4, 30". Is this normal? Besides not having received a penny for a whole month with bills to pay, I cannot speak to a rep.? I need help. I am sorry, but this is unacceptable.
And to add, the website on many occasions does not work. This is a State website, should be responsive, are we kidding? It is very shameful and embarrassing. I will be contacting the Governor's office as well, I am very much offended by this behavior. I pay my state income taxes which includes disability insurance and this is what I receive in return? They are a bunch of clowns, it is laughable.
Regretfully,
Josephine Rossi
Desired outcome: Agency that is operative and responsive
The New Jersey Department of Labor and Workforce Development
-
Not addressing a filed claim
I filed a new claim back in the week of September 12, 2021 after pandemic unemployment ended. Nothing for me has updated or been acknowledged by unemployment. I do have a confirmation number proving my claim (NJS21019537594).
I call weekly and no one helps me the just say there is a message to have you switched from pandemic unemployment to regular UI. I have had this escalated with no resolution. I have been waiting over 3 months. Everyone you speak to tells you something different and I have been given the wrong information numerous times. I am now in jeopardy of losing my home. I was called a week ago from an unemployment phone # and asked to confirm I still needed my benefits and I responded yes. I was told I was the next claim to be addressed it has been a week and I have heard nothing and nothing has updated on their website. I called again and was told there is no notes in the system regarding any of my escalations or that someone contacted me regarding my escalation. But told not to worry I'll get "back pay" My bills are due now!
Please help.
V.Ott
Desired outcome: To be resolved and get my benefits
The New Jersey Department of Labor and Workforce Development
-
Unemployment benefits freeze
My name is Christopher VanGlahn, and my telephone number is 732-887-8282. I have a balance that has been filed from December 2020 to April 2021 and remains unpaid. During these months I filed for weekly benefits without receiving any deposits, nor receiving additional PUA. I have made many unsuccessful attempts to reach unemployment call centers for the past 11 months.

During those months Unemployed, I accumulated much debt on credit cards while using cash advances to pay my monthly bills. It is now 9 months later, and I am still having no luck receiving my benefits that were certified, or teaching anybody in the department of labor.. Please provide assistance in how I can speak with someone regarding my claim. My status shows filed with an amount over $7, 000.

Thank you for any help you can offer.
Desired outcome: Claim paid
The New Jersey Department of Labor and Workforce Development
-
unemployment
I have multiple letters documenting that I am eligible for unemployment benefits and have spoken to may representatives over the last month because all of my claims are "not payable at this time" and now I can't even claim at all. I verified my identity through ID me and received my approval letter almost a month ago. I cant get any real answers from anyone I speak to. The last person I spoke to said there was an error on my LAST claim and nobody has gone in to resolve this error or even speak to me about it.
Desired outcome: I want what is owed to me for the dates I have already claimed and to be able to continue to claim
The New Jersey Department of Labor and Workforce Development
-
Unemployment/claiming weeks
I attempt every week to claim my benefits and it says my application has expired. When I call, I'm told ther it's because I didn't prove my identity on ID.com. so I did and was told it would be 15 days to process. It's been more than 15 days. I've been hung up on and disconnected over 5 times and when I call back, the system is busy.

My ID me email address is different than my claim email but I told them this before I completed the ID me verification and was told it wouldn't be an issue a they are letting the right people know so there isn't a delay.

It's been over a month since I filed and still can't claim. I have my mortgage company threatening me, my car payments late, my sons medical bills are out of this world, and I am at my wits end.

My next stem is contacting an unemployment lawyer and suing NJ Unemployment for poor customer service and lack of assistance.
Desired outcome: I want my weeks CERTIFIED and to be paid ASAP.
The New Jersey Department of Labor and Workforce Development
-
Unemployment keeps escalating my claim
Hello I'm writing this complaint about how NJ unemployment keeps giving me the run around since I've filed my claim since April25th 2021..Did the NJ Id me..I've called everyday just to be told that an out sequence had happened to my claim and they had escalated it Aug9 Saying it takes up to 8weeks for a specialist to fix it.. Just waited 11 weeks and now I'm told they need to re escalate because they didn't fix it and wait another 8 weeks for a phone call from an unblocked number that never calls.. Really don't know what to do anymore. It's a joke and If anybody knows what to do or any help on getting this fixed please reach out to me..email [email protected]
The New Jersey Department of Labor and Workforce Development
-
Unemployment Insurance
Here I am, writing yet ANOTHER complaint about unemployment.
It has been SIX MONTHS and, despite a determination that I have a valid claim, my identity being verified and having no issues with my former employer, I STILL HAVE NOT BEEN PAID MY BENEFITS. Why? Because of some unknown "ongoing issue" that no one can explain to me. One of two times I was able to get someone on the phone about it, the agent hung up on me without helping me at all.
A few days later I received a call setting up a call with a claims specialist. The day of this call came and went and a specialist never called.
Of course, I have been calling the unemployment offices for days trying to get through to see what happened to my call with the specialist, and if anything at all could be done to settle this unknown "ongoing issue" but, of course, no matter when you call or how many times each day you call, you just can't get a person on the phone.
It has now been SIX MONTHS and I am owed more than $10, 000 in unemployment benefits that I cannot collect because no one can answer my questions, and those who can will not reach out to me.
I have emailed and called my state senator, the DOL secretary, Phil Murphy, and, now, his opponent in the governor's race.
I am sick of dealing with this incompetence. I want my money. NOW
Desired outcome: I want the money owed to me via my VALID unemployment insurance claim
The New Jersey Department of Labor and Workforce Development
-
Cares act covid 19 protections
I was giving a penalty for unemployment insurance when I had to leave for my health concerns so I was denied regular unemployment but excluded and thank God I found work but those hours was reduced because of covid and my termination was the result of lack of child care because of covid 19 school closers I say to the examiner and he start screaming run on about he does not no anything about those protection and it sounds like a denial now I waited almost a year for some to fix issues on my claim and for him unprofessional is a shame I been told to do the wrong thing my whole claim I filed for a appeal a year no response as well but I'm am officially twice in one year
Desired outcome: My full payout
The New Jersey Department of Labor and Workforce Development
-
NJ Unemployment Extension Issue
I was granted an extension back in July 2021 but the UIC system hadn't registered that extension when I attempted to file my weekly claim for benefits the following week after my balance became "0" and it prompted me to file a new claim (which I did on 07/04/2021) only to receive an email approximately 10 days later confirming my extension and that I didn't have to file a new claim. I called for status on or about 07/20/2021 and was told that a reversal needed to be done and an escalation was supposedly put in, which I was later told only delayed my claim reversal by an additional 2 weeks. I have called multiple times between that day and today and have been provided with no new information, only that a Claims Specialist was handling my claim and only needed to close out the new claim and reinstate the extension. I have been waiting since 07/04/2021 for this to be resolved. I am now facing eviction, losing my car and my insurance has been cancelled because of this delay. It has been almost 4 months and this issue still hasn't been resolved. When calling for any updates I am only being told by agents to "Just be patient" and "The turn around time for unemployment determination is delayed, but is normally between 6 to 8 weeks". As you can see, I have bypassed that 6 to 8 week timeframe almost twice over. I really need for someone to please find out what the delay is about and have this taken care of so that I can receive my money to catch up on my rent and bills before I become homeless and try to resolve some of the hardships that I have been experiencing since this mishap has transpired. I thank you for your time and assistance and look forward to hearing from you soon.
Desired outcome: I would like to have my extension put in place and receive all monies owed to me to date.
The New Jersey Department of Labor and Workforce Development
-
Unpaid benefits
Hello,

My name is Thomas Leonardis. I have not received unemployment benefits (as well as PUA) since May 27th of this year due to a discrepancy with my email not coinciding with the one Id.me had on file but, since then I have rectified this problem with Id.me. My email address on file: [email protected] now coincides with that which I have on file with NJ Unemployment and have made numerous attempts at calling in and speaking with an unemployment representative but to no success. I was told they had sent messages up to management regarding this problem and am waiting to have my benefits reinstated. I have also verified with Id.me that everything has been verified with them and was sent to NJ Unemployment. It is now going in November and am desperately needing for this problem to be resolved and for my benefits to be reinstated. Please help!

Thank you kindly,

Thomas Leonardis
13-23 River Rd, Apt 302
Fair Lawn, 07410

Email: [email protected]

Social Security # ending in 8652
Desired outcome: Reinstatement of benefits
The New Jersey Department of Labor and Workforce Development
-
Delay with benefits
My name is Rafael Loja. My disability claim # 508622. I file my temporary disability Aug 4 due to open heart surgery. It is almost 3 months now and my my claim is still in the process. NJ phone system is always busy from 8:30 to 4:30. It is a mission impossible to get any information to this phone system. Can someone please take care of this issue. My family can no longer wait to receive my benefits .
Desired outcome: Resolve my temporary disability claim asap
The New Jersey Department of Labor and Workforce Development
-
No unemployment benefits from the start of covid19 2020
I have not received unemployment since the start of civid19. I have tried consistently for 8 months to get guidance on why I have not received my benefits. I have my funds in my remaining balance in my account. I have been calling multiple times a day, when I do get in a queue the hold is for hours to only get disconnected, I've sent out so many emails with no reply and I feel this whole process is rigged for failure. My Claimant ID# 4127863. I would like to speak with someone who can assist me with receiving my outstanding benefit balance.
Email address [email protected]
Desired outcome: I would like to speak with someone who can assist me with receiving my outstanding benefit balance.
The New Jersey Department of Labor and Workforce Development
-
unresolved unemployment
Please help my nephew. I am writing about about a family member who is becoming financially devastated from your lack of response. The office hangs up on him.

Most importantly, he has no income for five weeks. My nephew has a family of four.He needs his money. The people in the office hang up on him. He needs his money. He is unable to assess his unemployment entitlement on the computer or phone.
Desired outcome: A response and Money he worked for as a truck driver
The New Jersey Department of Labor and Workforce Development
-
Filed Unemployment Benefits
I filed an unemployment claim on 11/08/2020. I received a letter in December 2020 stating more information is needed and to look out for an email from E-Adjudication. I never received that email or any other correspondence. I called daily from January to April and kept getting the message to due to high call volume my call could not be taken and to call back on the next business day. I called again on July 25, 2021. I spoke to someone who told me an escalation was done and to wait 4-6 weeks. September 5, 2021 was told an escalation was done. I called September 10, 2021 and was told an escalation was sent to a Supervisor and to wait 2-3 more weeks and I would hear something. My claim is still showing filed with 0 benefits since 11/08/2020, I keep getting told to wait and now I cannot get through because the message I keep getting is due to high call volume call on the next business day. I have already contacted my district senator and I am no further along than almost a year ago.
Desired outcome: My benefits get approved and I get my money
The New Jersey Department of Labor and Workforce Development
-
Unemployment benefits
Today, I finally go through to a person when calling the unemployment offices after trying for 10 days.
The representative who answered, Emily, was very unhelpful (as EVERY rep I have spoken to in the past 6 months has been). When I told her that I needed to speak with someone today, and that I was not going to wait for another letter to be mailed (and never arrive) or wait for a specialist to call who would actually never call, she hung up on me.
And, of course, when I try to call back I cannot get a prompt to call back during the next business day as the representatives are dealing with unusually high call volume.
The fact that I've been dealing with ongoing issues with the unemployment offices for SIX MONTHS is completely unacceptable. Having a representative who is supposed to be trying to help me HANG UP ON ME is so far beyond unprofessional behavior.
I want someone who can actually help me call me back.
I'm done dealing with unhelpful and unprofessional people at unemployment.
Desired outcome: A specialist who can actually help resolve my issue so my claim can finally be paid after MONTHS of problems and my claim not being paid
The New Jersey Department of Labor and Workforce Development
-
Unemployment Insurance
I have been contacting Unemployment on the usual track I'm told to I have not received my unemployment insurance benefits for 32+ weeks the answer I keep getting is we need to escalate this someone will call you back then I get responses from some rude people telling me I just need to be patient and wait while I have zero money coming in for the past 32+ weeks my credit cards are all overdue my credit score has dropped my cell phone has been turned off numerous times I'm not too sure what else to do except fill out a complaint I've contacted governor Murphy's office numerous times via their email system I have not gotten one response from them! Help me please. I'm drowning here with no answers, what an I Supposed to do when I follow all of the rules that you tell me too and I still get no response I'm in hopes that I'm going to get a response from somebody through this complaint 732-768-4727. Email [email protected]
Desired outcome: My full payment From my previous claim February and March and the new claim April through today
The New Jersey Department of Labor and Workforce Development
-
Collecting Unemployment Benefits
After finally getting progress on my claim (which was only resolved after the date of the claim was amended/shortened), I am once again getting no response from any representatives or specialists.
My current claim was approved after a call to determine whether I have a valid claim. My identity was verified through ID Me. There were no issues with my former employer. I have been claiming weekly benefits but my claim has not been paid.
When I finally got someone on the phone about this problem on Sept. 15, I was told there was an ongoing issue and a specialist would have to call me to go over the situation. The claims representative who answered the phone could not tell me what the problem is so there was nothing I could do but wait. This scenario was repeated twice more (on Sept. 21 and Sept. 27). After all three calls, a specialist was supposed to call me within 48 hours. No one has ever called. And of course, when I call the unemployment offices, there is a "high call volume" and I can't get through to anyone.
I'm tired of dealing with uninformed, unhelpful, and inept people with unemployment who cannot tell me the issue holding up my payment for almost a month now. I am tired of being told someone will call me only to never receive a call.
I am livid that I am still dealing with this incompetence. I'm done trying to play phone games with the unemployment offices and being lied to about someone calling me to finally fix this unknown problem.
I have been dealing with this bullshit since May and I am completely over it. There is no excuse for this level of incompetence.
Desired outcome: Finally getting my unemployment claim paid
The New Jersey Department of Labor and Workforce Development
-
non-responsiveness from unemployment dept
I have been having issues certifying my benefits for NJ unemployment and reached out to them in May 2021 to resolve the issue. They stated that it was a computer glitch and will be fixed within 6 weeks. I have not heard anything from them and escalated 3 times so far with no one to call for status. I am just trying to be able to get my benefits due my by my state and federal gov and hope you can help.

Thanks,
Clifford Fischer
[email protected]
Desired outcome: to be able to claim my benefits
This review was chosen algorithmically as the most valued customer feedback.
I have been diligently trying to get my unemployment checks since the first day I filed which was June 25th 2021 and it is now September 23rd and I have still not been able to get any answers or any help from anyone in charge in NJ. But worst of all the system is saying that I received over $2, 000 in unemployment thus far which I have not seen so much of a...
Read full review of The New Jersey Department of Labor and Workforce Development
We are here to help
16 years' experience in successful complaint resolution
Each complaint is handled individually by highly qualified experts
Honest and unbiased reviews
Last but not least, all our services are absolutely free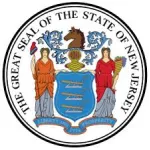 The New Jersey Department of Labor and Workforce Development contacts
The New Jersey Department of Labor and Workforce Development representative

The New Jersey Department of Labor and Workforce Development