Central Texas Regional Mobility Authority complaints
37
Central Texas Regional Mobility Authority
-
Central Texas Regional Mobility - toll
I received a phone call today on 05/23/22 from a collection agency about a past due toll that took place in 06/1/2019 on my account for a motorcycle I own. The amount they were trying to collect was for $46 on a $1 toll. I was in dis-belief that I was getting a call on a past due of over 3 years ago. The collection agency said they were assigned this in 2022. I have not received any statements from Central mobility on this during this time prior to them sending this to collections. The collection agency was helpful and set up a call with the regional mobility agency to discuss. When speaking to the CTRM representative they looked at the invoice and the system showed they sent out 3 statements after the toll to an address they had on file that was not my address at the time (previous address). Each time they sent a statement they charged me a $15 late fee. Suspicious thing is that they only sent 3 statements (charged me $45) to the wrong address and then stopped...waited almost 2 1/2 years later and sent to a collection agency to collect.

This is not the first time I have gotten a late past due from this agency on other vehicles. It seems to be a pattern with the central regional mobility authority where they bill for a toll and then conveniently add late fees. I think it is their business scheme to get the late fees added as much as they can. I am so tired of having to deal with the Central Texas Mobility Authority and avoid all roads they are in charge of in Texas. I feel like TXDOT or another state agency should be looking/auditing into their business practices. Seems like it could by fraudulent and dishonest and looking at the other complaints on this platform...may be something to it.
Central Texas Regional Mobility Authority
-
Overpaid toll bill
I accidentally added "hundred" on a $7.78 toll bill. And yes - they accepted it! I called in January, and they confirmed the mistake and said it could take a month to get my reimbursement. So now, it's been two months - and they owe me $693 for overpayment! I do have a copy of my cancelled check and notes from my communication with them, but certainly not comfortable sending an image with all of my banking and personal info on there!
Desired outcome: Resolution and refund!
Central Texas Regional Mobility Authority
-
Company's Practice and Procedures
I live in Washington state and haven't traveled through Texas in 7 years. I received this letter in Jan 2022 threatening possible criminal charges and vehicle impoundment if I didn't pay this business money. As evidence, printed in the document is a picture of a dark, late model SUV and it's license plate. The license plate number printed on the document does not match the one in the image but it does match my 22 year old, beige Ford Taurus that's been sitting in a field for almost 2 years. I attempted to contact this business via the website as directed and recieved no response. I have now received a second letter demanding more money. When I attempted to contact them via the supplied phone number I waited on hold for 25 mins then, even though I supplied them with the invoice number from the document they demanded my personal information and then hung up on me when I didn't provide it. I then contacted the local sheriff's department for Williamson County where the business claims to operate and they did not recognize the company. I contacted the Austin Police department and they did not recognize the company at first but after some digging they provided me with a contact number that was completely different than the one on the threatening letter. That's just way to many red flags for this to be a legitimate business.
Desired outcome: This company not to be able to access people's personal information without cause and then use that illegally obtained information to send threats to try and extort money from innocent citizens.
Central Texas Regional Mobility Authority
-
Billing Practices
"NEVER" receive first bill due yet constantly receiving past due bills. With TX Tag there has never been an issue. Receive bill, pay bill, done. These people however it's don't receive bill, can't pay bill, receive inflated past due bill, pay. No more. It's time to fight this crooked entity. If the state won't correct this company it's time for a class action against them.
Desired outcome: Investigation into their practices. Correct the practices of stealing from Texans.
Central Texas Regional Mobility Authority
-
Inflated late fee
Occasionally a Txtag bill gets overlooked and a late fee is assessed. Over the last few months I've been attempting to resolve a payment issue with Txtag and while this was occurring I was assessed a $15 late fee for the statement in question. I am in awe and outraged that a $15 late fee would be assessed for a $9.85 toll bill. (> 150% of the amount owed) I feel violated!

In addition, the late fee issue would not have occurred if the Txtag system had automatically withdrawn the amount from my already established account. One more problem the Txtag "system" continues to have at the expense of the consumer.

I am disappointed in this whole debacle and would be pleased to have my $15 refunded.

Thank you, Dan Fiero
Desired outcome: 1) Refund or credit my account with the $15 late fee2) Make late fees a percentage of the amount owed. My $15 late fee is over 150% of the amount owed! This is unreasonable and frankly, highway robbery...literally!
Central Texas Regional Mobility Authority
-
Charges and fees already collected
I have a TXTag account that is attached to my bank account and recieve frequent charges withdrwn from my account. TX Tag doesnt provide itemized transactions however, I have bank statemnets that show the frequency and dollar amoutn withdrawn from my account on behalf of TxTag. Since my commute is only along 183A correlate to the transactions and use of the tolls along 183A. Fees were collected on my behalf via my TXTag and billed from my account. CTRMA charged me separately for the same trasnactions and included addtional fees as well. Your bills and claims to accept TXTag as acceptable payments and subsequent deductions from my account demsotrates that CTRMA is trying to collect on a debt already paid.
Desired outcome: Cancelation of ay debt claimed by CTRMA for my account on the basis that payment was collected by TxTag on behalf of CTRMA
Central Texas Regional Mobility Authority
-
Toll billing
I was billed on February 21, 2022 for driving on a toll road on 1/8/22; invoice number 100034701893- they missed my toll tag and are now giving me a late fee even though this is the first bill I have received. I have found numerous other complaints about this and why aren't they being held accountable for their mistakes? There needs to be a class action lawsuit. A $3 charge is somehow $22 when it is their mistake!
Desired outcome: I want this bill waived and for explanation of WHY my toll tag is being missed
Central Texas Regional Mobility Authority
-
Keep being billed
Invoice #100032601758
plate # CJ9 G485
On Oct 10/12/21 I used 3 toll plazas.
My TX tag account was charged for the uses. (as intended)
I received a bill from this scam company. They said to contact TX tag, TX tag says to contact them. I contacted them again, after 90 mins of being on hold, I just paid them their $5.25, whatever BS fee they wanted. Just to make them leave me alone.
I leave the state for 2 months for business, I come back and now have a $20.25 bill due because they claim I have yet to pay. I have paid them twice now. Through whatever 1800 number was on the bill, and through my TX tag account.

I don't want to use this company, I don't want their service, I am a client of TX tag, where I drive through and money is auto taken out of my account.
Desired outcome: To stop scamming and robbing people, myself included
Central Texas Regional Mobility Authority
-
Wrong license plate & bill
Hello, I received in the mail a bill & that license plate & vehicle does not belong to us nor do we own a Toyota, invoice# 100033684483... License plate # looks like ntx1138, I own a Silverado Trk Plate # mtk 1138. Mix up on your toll camera... Sorry, that bill does not belong to us nor will we pay it... I've been trying to call cssv at TX. Mobility, but been on hold for 45 mins twice to correct mistake. In letter, it said if this is not ours to call immediately, much good that did.

My name is Carlos Mendez @ 1430 Casa Vale Dr. Dallas, TX.75218
email. Address [email protected]
Central Texas Regional Mobility Authority
-
Fees being charged for tolls that were not withdrawn from auto-draft account on file
I have had a tag for years and every now and then the system misses a toll charge to my account and sends a bill in the mail apparently. I have signed up for paperless bills and no emails have come in regarding any charges that were missed. My account is set for auto draft fees for all tolls. I thought I was covering all or any possible issues that may come up and cause a late bill. Yet I still get a notice from a collections company Penn Credit, hired by the CTRMA to collect a debt for 3 small amount tolls that have $45 fees for each toll. This is ridiculous and unreasonable. Especially when I've given you access to money to pay any tolls. My responsibility as a customer is to pay when due, my responsibility does not lye with the faulty system that does not do what its set up to do and I shouldn't be held liable.
Desired outcome: For additional fees to be removed so that I am able to only pay the toll fees that are due.
This review was chosen algorithmically as the most valued customer feedback.
I want to put in a complaint about the service I have received from you guys and the stress you have caused me over this issue and I haven't got this resolved because you're company does not know how to assist me in this issues I've put in a dispute on a bill that I received and I gotten a letter from you guys asking for forms that won't resolve thi...
Read full review of Central Texas Regional Mobility Authority
Central Texas Regional Mobility Authority
-
Toll Bills That I do not owe
I had money on my account and I have replenishment. I have not received anything in the mail from TX Dot other than a new tag. I have not had a expired credit card and I have called several times about multiple charges. Can someone please help me with these? I have always had money on my toll account with the overpayment option. I have tried calling you but the represenative was only interested in collecting the bill and not looking into it. I do not owe these late fees. I do not mind paying the original toll fee but not this. I was even charged for a car that was in the shop with no engine in it as the engine was being shipped from England to be replaced. I personally viewed my car with no engine yet dated 2 days later the car was supposed to be driving on the toll road. I called the shop and they laughed and immediately sent me pictures of the car with a photo of the dated news paper in the empty engine bay. Can someone please fix this? Thanks.
Desired outcome: Pay the original toll fee
Central Texas Regional Mobility Authority
-
illegally assessed toll charges
Someone illegally displaying an old expired camper trailer LP drove through toll plazas. Rather than contacting and charging toll fees to the driver/vehicle operating a motorized vehicle in control of a camper trailer on the toll roads, a bill was sent to me. I have contacted CTRMA once by phone and 5 times (03-03 and 03-04-2021, 04-13 and 04-14 and 04-15-2021) through the website. I have received NO responses from my 5 messages. The person I talked to on the phone on April 13, 2021 kept asking me if I own a black Dodge Ram. I kept telling her that I do not and never have. I filed paperwork with the state stating that the old camper was gifted in January 2021. Any person in control of (i.e. pulling/towing) a trailer/camper trailer on Texas roadways is responsible for any violations incurred while in control of the said trailer. Either report the illegal activity to the authorities, which I asked CTRMA to do in my second message, or look up the pic of the LP on the black Dodge, which I assume was not displaying a toll tag, and assess all toll violations to them.
Desired outcome: Asses toll charges to responsible party
Central Texas Regional Mobility Authority
-
Late toll fees and fines
Every month I get a bill from the Texas Tolltag Authority. The TXTAG is freely accepted on the OTHER Tollway authority we have here (like how many do we need?)

Central Texas Mobility Authority interacts with TXTAG, but apparently they cannot get updated billing addresses.

It's ridiculous. I owe $2400 they claim, because when they were trying to draft fees and there wasn't enough money, they did not notify me. In other words, I had no idea I owed the money, and I am being hit with ridiculous amounts of service fees and charges.

I'm going to be forced to let my car be repossessed because I don't have the money.
Desired outcome: No late fees, or fines. Happy to pay the tolls.
Central Texas Regional Mobility Authority
-
Billed for unpaid toll (wrong car)
Account number: 106012188
Vehicle License Plate: HKR0584
Invoice #: 100011892587
Due date: 06/04/2020
Amount: $17.36
Problem #1: My car, a Ford Explorer with the above plate was destroyed in an accident in 01/03/2017 & I haven't driven a car since (no monies.)
Problem #2: According to the picture on the bill, the plate on that Non-Ford, non-Explorer car is HKR8584
Problem #3: The original bill was for $3.36, and I paid while I researched the baffling issue of the phantom car*, but even though they cashed the check, they sent a past due bill.

*It took me a while, as my wife is sick & needs 24/7 care.
Central Texas Regional Mobility Authority
-
No one will respond to my multiple requests to address an incorrect charge of a toll amount
I have made multiple attempts in addition to the $0.87 payment I submitted by check for my Feb toll incident and no one at the CTRMA will respond to my and they continue to run up charges against me.

I'm not paying something that I'm wrongfully being charged for. How would I ever get a refund from them? I've called, sent emails, and filed complaints that no one is responding to my requests to correct the amount on my account that they lost my check payment for. This makes zero sense that as a consumer they keep raising the amount I owe when they are the ones who lost my payment. The paper trail is long in the attempts I've made over the last month to speak with someone to resolve this matter. No one there will respond to me to resolve this situation. It's not a good customer service situation.
Central Texas Regional Mobility Authority
-
Toll bill
The CTRMA sent me to collections for a toll charge that I was never billed for in the first place. This has happened to more that one person in my family. It is an unfair billing practice and it is against the law. I received a bill on 3/26/2020 for a toll charge from 10/29/2019. The original charge should have been $5.28 but I was billed for $50.28. I have not previously received a bill from either the CTRMA or the collection agency Penn Credit corporation.
Please take action against them because they are doing this to multiple people.
Anne Massari
2727 Revere St APT 4034
Houston, Tx 77098
Central Texas Regional Mobility Authority
-
toll bill fraud by ctma and penn credit corp
I traveled to Austin in September. The first bill I received was from PennCredit Corp for a $1.50 toll and a $45.00 fee added. I had not received any notices for the $1.50. They charge $45/month for fees. There are now $90 of fees on a $1.50 toll. I called PennCredit to find out how I could be charged these excessive fees. I was told by the representative that it's not their responsibility to show they sent previous bills. They didn't have to prove that CTMA or Penn Credit sent anything prior. I can't believe that Central TX Reg Mobility Authority and Penn Credit has been hired by Travis County. You are allowing these companies to rip off people.
Central Texas Regional Mobility Authority
-
txtag ctrma
Assessed late fee of $1.00 on delinquent toll of $2.74. Called TxTag to complain that I have a valid TxTag. "credit card issue" I was told despite same credit card registered at TxTag for 10 years. Told "CTRMA is separate entity so customers must pay separately despite TxTag logo on CTRMA bill. Tolls were assessed on October 12/13. Received billing in November and wrote check of $3.74 on 11/20. Check cashed on 12/3. End of Story? Unfortunately received yet another bill despite payment in full demanding $29 on 1/11/2020. How can this amount of usury be legal? That's more than the Mafia charges. The $29 " late fee should be rescinded ASAP. AND CTRMA late fee payment scale needs to be in accordance with other Texas businesses.

"In Texas, interest rates are statutorily limited to 6 percent, or 18 percent for interest rates on judgments."

Appalled,
Citizen Driver
Central Texas Regional Mobility Authority
-
customer service
I recently relocated from california to texas and I had no idea about the Toll rules in teas and it takes time to understand the roads and toll involved. After some time I applied for TX Tag and later I received a statement from Central Texas Regional Mobility Authority regarding the tolls. I thought that these tolls would be deducted from the TxTag and later I received another statement and It said my account is 30 days late and then I called the customer service today and explained the situation and the customer representive has not ready help me and did not listen any of my situation. I was ready to pay the tolls and just ask them to waive my late fees. I also told them to transfer to supervisor and they told even the supervisor won't be able to waive the fees. I am really very disapointed.
We are here to help
16 years' experience in successful complaint resolution
Each complaint is handled individually by highly qualified experts
Honest and unbiased reviews
Last but not least, all our services are absolutely free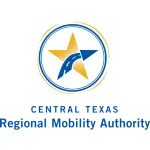 Central Texas Regional Mobility Authority contacts