TGI Fridays complaints
190
This review was chosen algorithmically as the most valued customer feedback.
My boyfriend and I are frequent customers of TGI Fridays and lately they have been changing the menu and we are not happy about it. We order expensive meals such as jack Daniels ribs and steaks and usually order the mashed potatoes and mac n cheese. Well a few months ago we noticed the mashed potatoes were different, no chives and didn't taste homemade...
Read full review of TGI Fridays
TGI Fridays
-
service and food
To whom it may concern,

Me and my partner visited your restaurant in Cardiff st David's on 18th November 2017 around 4:30pm
As it was a rugby match day we expected it to be busy but this still should be no excuse as if you couldn't accommodate the numbers, maybe you just should turn us as customers away rather than make most customer dissatisfied, we asked the lady how long the wait was, the lady confirmed around 25 minutes for a table.
We waited as this is what we normal wait, we got sat at the table by 4:50pm.
We ordered food by 5:00pm.
We waited patiently and there was no sign of the food, it then turned 6:00pm and the patiences slowly were decreasing as we didn't order nothing complicated, it turned around 6:10pm and the food arrived, to be polite it was horrendous. Chips were cold and hard like if they had been cooked ages before serving and the chicken was chewy. My partner food, he had the gravy seal and left the chips and whatever was slapped together, he only ate the burger, we ate what was Edible and just asked for the bill. As we had a train to catch by 6:50pm and we paid at 6:35pm, Which was a total of £39.97, as you can appreciate with the dissatisfaction and disappointment we had paying this bill just made it worse, we didn't raise it with a waiter as they were rushed off their feet, they had no time for us as customers at all and we would of had to wait another 30 minutes for it to be sorted like the table next to us. It's seemed like they just give the food is whatever state but happy just to take the money and deal with the next customer.
As we visited your restaurant often for special occasions as you can imagine we was disgusted in the service, timing and food we was presented with.
We always recommend your restaurant but since this experience it has changed our thoughts and opinions. I am wanted to be compensated for the waste of time but not only that the hard earned money we spent and just terrible and unacceptable food servicing and timing. If you require proof of the receipts I am more than happy to provide you with these.

I will look forward to your response

Kind Regards

Emily Woodland
TGI Fridays
-
food
I don't know how to complain about one of the branches in Bahrain (Seef Mall Muharraq) so i am complaining here hoping my complaint reaches the concerned person. It is sort of acceptable for a mistake in the order, but to a level of feeding me a bloody steak even though I ordered it well done and serving it cold to the point of not being chewable and when I send it back and canceling my order seeing the waitress discussing it with the branch manager and no action taken from the manager, that is not acceptable in anyway in any book. You should be more selective on which branch manager to choose and to take customer complaints more serious. It's not the first time an issue happened to me while dining in Friday's but to fall to this level, this is a new standard of hospitality I have never been exposed to in any restaurant anywhere around the world, even hotdog stands.
TGI Fridays
-
food on nov 11, 2017
I was on vacation in Melbourne Florida and decided to go to the location at 2000 Evans Road in Melbourne to celebrated by Birthday with My girlfriend and her 89 year old Mom. I go to Fridays all the time in the Chicagoland area and have never had a problem with anything that we have ordered. Her Mom and I decided to order the ribs because they were on special and I told her how great they were and how they fall of the bone and they are the best. We received our order and the ribs were so tough and hard to cut into and very hard to eat, you couldn't even pull them apart. We asked to talk to the manager and showed them to him, he said that they shouldn't be that way and offered to make some new ones...we were turned off by then. My girlfriend order the flat iron steak dinner and she ordered medium rare and it was well done. Not sure if they have a problem in their kitchen but we were disappointed. They did send a new rack home with us but I left to head back to Chicago and they called me last night and said the new ribs were just as bad and they couldn't eat them. We paid for food that was not up to par for the Fridays we have in Chicago. Must have been overcooked. It left a bad taste in our mouths against Fridays. Should have gone to Smoky Bones instead. My check # was 3908 TGI Fridays store #1518 on Nov 11. We ordered two full rack of ribs and a Flat Iron Steak Dinner. Hope to hear a reply soon.

Kathy Deegan
7350 161st Street
Tinley Park, IL 60477
[protected]
TGI Fridays
-
service
I just left a Fridays in Grand Rapids Michigan on 28th street, we walked in at 6pm the hostess said we have a 15 minute wait or you can sit in the bar area, so we sat in the bar and we sat, we never got a Hello or a glass of water. The ladies in the bar were a little busy but not that busy where they couldn't say hello or can we get you some water, at 635 a group of 4 ladies walked in and sat like 10 minutes and low and be hold the bartender says I'll be with you in a few minutes, I asked to speak with a manager which one never came although I seen her walk by a fee times, I am SO DISAPPOINTED in Fridays and we come there at least 2/3 times a month but usually the one on Alpine but after this I think it won't be that often. So so disappointed with fridays, the manager and all the staff who walked by and never asked had we been helped or anything. I wish I could post this other places so people could really see how Fridays can be.
TGI Fridays
-
quality of meal provided to our group party october 26, 2017
We brought our family - a group of 10 - out to TGI Fridays in Westlake, Ohio on October 28th, 1017 @ roughly 2:00 P.M. We were finally served our food around 3:15 P.M. Onion rings were found in one of the soda glasses; Coleslaw was very dry without dressing mixed in it; received incorrect number of fry orders; one of the burgers served had a hair in it; only 2-3 bacon bits on sides; chicken was very dry; potato skins were very dry; gluten free burger was placed on wrong order with gluten containing meals and then brought to our table since I was missing my meal. We waited over 1 hour for our food to be served. When my husband Arthur asked what the hold up was the waiter actually raised his voice and rudely stated the food is being cooked. We had to constantly track the waiter down for refills and other needs. We generally visit the TGI Fridays in Strongsville so this service was quite a shock. Eating utensils were honestly filthy and apparently the dishwasher wasn't working properly. I have never eaten at a TGI Fridays with such conditions as these. I was so happy to finally find a restaurant that offered gluten free products that were safe and tasted good. Sorry to have to complain but I feel this should be checked out. Our receipt was from 459 Michael Chk 1425 tbl 31/1 10/28/17 @3:34 P.M. Total payment $160.00
TGI Fridays
-
slow service, old cheese
I visited the TGI on 11/9 on la tijera boulevard, los angeles for dinner. Service was slow to begin with- took the waitress 15 min just to come and take our order. We ordered endless appetizers so that we would be able to eat a filling meal. Every time we ordered a new appetizer, it took 15-25 minutes to get a new plate of food. We were at TGI for over an hour and a half when we thought it would be a quick trip as we had something else planned afterwards. I also ordered a bacon cheeseburger that appeared to have old cheese on it- the texture was strange and stringy. Definitely not the freshest ingredients around. Please advise and improve the service.
TGI Fridays
-
customer service
I would like to file a complaint against Mariam Kamara located in Largo, MD. I approached the host stand asking to be set and she just LOOKED at me as if something was wrong. And I really do not appreciate it my mother felt unwanted because of her negative attitude. Also for and assistant manager I don't believe she is qualified. And should be watched. thank You!
TGI Fridays
-
poor service
My spouse and i visited the Fridays in Westbury ny 11590 on 10/22/17 at 12:30 am. The waitress took our order drink order and proceeded to the bar. Upon receiving my drink i informed her that it wasn't very good tasting. The waitress said she would come back and let me order another drink and i patiently waited. The waitress came back in 10mins with a different drink and said here try this much to my surprise because i didnt order it. I told her it was ok and continued to order my meal. The waitress later came back and asked us if we wanted to wrap our food up and my spouse wanted another drink so he ordered one. To my surprise once again she put the bill on the table without asking us if we wanted any desert. As we waited for the other drink which took 15mins the waitress then began to sweep the floor and my feet in the process. This waitress was either under trained or rude by nature. Fridays needs to do better with their staff rude is never appropriate.
TGI Fridays
-
steak undercooked and chewy the second time.
I have been to alot of TGIFridays in Houston Texas as well as your fridays in Panama in albrook mall needless to say its my favorite place. I moved here to Syracuse New York and have been to fridays twice at Destiny mall. The first time food was ok but this second time i got burned potato skins over cooked pasta and a steak that was rare for my wife. My wife being pregnant can't eat raw under cooked meat. They took it back and this time the meat was so chewy my wife couldn't eat it. Again this is my favorite place to eat but this experience was an utter disappointment. I been eating at fridays for more then 20 years and never had to complain till now. I paid my bill and even tipped my waitress who was horrible but because i know they need to feed there families i always tip no matter what. With this I don't think i will eat at Fridays here in syracuse any more.
TGI Fridays
-
adding incorrect items to the bill
i visted TGI store 12543 state road 535 Orlando after a fun filled day at disney land only to br let down by the lack of service provided in your resturant, firstly are waitor luis walked off before taking my ordered which normally could be forgiven if it wasnt for the fact we where only a party of 2 🤔 secondly i asked for another refreshment as my dinner came out but it didnt appear till after i had finished, he came over and said he had forgot 🙄 thirdly and most of all more importantly after being given the cheque the bill had an extra item added on! it sure didnt look like a 'mistake' as it had in brackets ( DO NOT MAKE) if its not suppose to be made why do you have this option on the till?! and if it was a simple mistake from the server then why not erase that item from the bill? there was no apology no explanation and it has only left me feeling that this particular TGI trys to take advantage of tourists 👏👏

Any form of explanation would be greatfull if the employee reading this can do 3 things the waitor should have done that night CUSTOMER SERVICE, REMEMBER and EXPLAIN MISTAKES.

Bethany Tidmarsh
TGI Fridays
-
unethical behavior (rude)
I ordered the pasta dish that I've been ordering for years. It came out wrong. It had peas in it. Not just a few peas, but loaded with peas. And I hate peas. I picked up the menu and confirmed that I hadn't misread the description. Nowhere did it say peas. I motioned the server over and told her about the problem. She had a great attitude and was happily going to take care of the situation. But, just about then, the general manager named (Mohamad Sayed) who had been observing, stepped in. I had never seen this manager before. He didn't apologize, and instead told me that they have two chefs and that this one likes to put peas in the pasta dishes. He said that most people find that the peas are a pleasant surprise.
Ah, that explains it. A pleasant surprise – not for me! And I nicely told him so. He just stared at me. I could tell how uncomfortable the server was at this interaction. She wanted to do something, but the manger had taken over, and he was blowing it.

Eventually, the manger asked if I would like to get a different pasta entree. I asked if they could make the same dish without the peas, as was on the menu. He finally took the dish away.
TGI Fridays
-
service
Hello, on 8/27/17 I visited your restaurant at 125 White Spruce Blvd. Rochester, NY 14623. This was the most horrible service I have ever experienced in my life. I arrived to the restaurant at 5:10pm. I did not receive a drink until 6:30pm. Our server, Victoria, was very new and needed assistance for the large party we had. The manager heard us complaining and stood by and watched as Victoria struggled to meet our needs. As a former waitress, I know the manager should have stepped in to assist her. This was not Victoria's fault. She tried her best and remained calm and smiling the entire time until the manager told her they both might get fired for the service provided once they spoke to April. Anyway, we also did not receive our meal until 9pm which came out with the appetizers. I was skeptical about eating the food because I didn't understand why food would take so long to prepare. There were so many other issues that night but I will call corporate personally to discuss. I will NEVER return to this location ever again. I am highly disappointed.
TGI Fridays
-
disappointing service
I was planning to see my friends at TGIF, Hazlet, NJ, on 8/8/17 and couldn't wait to have a nice food and drinks, but the result of this was a bad evening with a bad food.

Seriously I didn't even expect that everything would be so bad, even the service itself. The waiter was busy the whole time and forgot to bring some of the orders. After all he brought me a medium rare steak, which was obviously overcooked.

They didn't compensate anything and I had to pay for this.
That really ruined the evening. Thanks for nothing.
TGI Fridays
-
manager drug abuse.
My boyfriend and I go to the Fridays in Riverhead New York once in a while and there is this one manager who always was sniffing and acting very energetic but in a negative fashion. We both inferred that he was on drugs. A few days ago we saw him go in the bathroom so my boyfriend followed him in and heard him in the stall snorting and then came out and continued snorting and wiping his nose. We believe he is on cocaine. We asked a waitress what his name was and they said it's Jonathan.
TGI Fridays
-
endless apps
We ate at Friday's Wednesday night on University Drive and Pines ! We sat there for awhile then was finally served our waiter was very nice ! We ordered potatoe skins and bacon nachos ... after about 20 min our food came out the nachos and skillet was ice cold and my potatoe skins hardly had and potatoe and the sour cream was totally liquid! He apologized so we ate the 4 potatoe skins and waited another 15 min for the nachos to come out cold again ! We followed that w boneless chicken balls didn't look like your commercial and we got meatballs they were so so ! Way to much time to wait for food and was very dissatisfied and disappointed! We don't go out to eat very much because of our budget ... based on this food we would not revisit Friday's for along time 25.00 thrown away ! I very rarely complain but I felt it was necessary that you were aware of this!
Thank you
Kim Riffle Kim a [protected]@gmail.com [protected]
TGI Fridays
-
salmon burned shrimp I ordered missing manager was rude on handling my complaint
I visited the greenbelt location on a pick up order arriving about 8:45pm upon getting home I noticed my shrimp that I added extra paid additional for were not in my order my salmon were very burnt adding the taste no flavor. I contacted the store 11:01pm speaking to a manager by the name of Andrew I said good evening explained my issue ..immediately this gentleman #manager cut me off speaking told me in order to get my good I'd have to come back tonight being old food. ...he never apologized at the fact my order were completely wrong as well terrible he clearly were defensive and would not let me speak he told me I sounded distorted " that is when I told him inwould be ending the call he were rude as a customer who comes to TGI" I were very offended at the manner I were spoken to I spent my money didn't receive my whole order and the salmon I had were burnt" I shouldn't have gone thru this manager who market a big company to speak to me in a manner stirring me away from going again I'm totally lost for words something truly need to be done of his conduct on conflict resolution. I'm currently at work a no food not as I intended
Please fix this matter
TGI Fridays
-
service
It's been a while since the last time we ate at TGIFriday's# 2674. We don't usually go to Aurora, IL. 622 Jordan. First, I went to the bathroom waiting for our table to be cleaned. As soon as i sat down waitress asked me what should i drink? I looked at the menu and told her what i wanted. Then asked what do we want for appetizer? We just sat down not letting us have a minute to look at the menu. I told her, "please give us a minute for appetizer." She came back minute later and gave her what we want. Then, gave her our order for our entrees. Drinks came in didn't give straws for my kids, kids drink have covers. It's ok to forget and the. Appetizers came no appetizer plates. I asked her for straws, plates, and napkins. Then, 10minutes later our entrees came. As soon as our food sat on our table every minute she asked how's the food? She asked us litterally 6times. We had 5bites of our food and asked if we want any desert and we said, "no" and then she said to go boxes? That part really pissed me off. Is she in ahurry or something? I din't even mind about not having all our needs then kick us out. It was around 6pm. Then i said yes. She came back with 4 small square box. Our plate is still full she didn't let us eat. Then i asked do you have bigger box this will not fit. Came back with just one regular size to go box. I don't know if this woman have any common sence or what. I told my husband, "you know what give her small tip." This is not right. We weren't even rude to her or anything. When we asked her for things, we asked her politely. And that should've been there automatically (appetizer plates and straws). We never give bad tip. But that was the first time we did it. She's lucky we still gave her some tip some may not even give anything or even complained about how she treated her guest. I really hope she doesn't do that to all of her customers one of these days she will get it. Thanks
TGI Fridays
-
money back
On April 22nd, I order online through TGI Fridays website
Address: (14891 Biscayne Blvd, North Miami Beach, FL 33181)
When my husband arrived they had no idea that they were accepting orders online, they said that I was going to receive my money back to wait until Monday or Tuesday. It is almost Friday and TGI Fridays is my FAVORITE place to eat. So I want my $40 back and the fact I needed to wait and send an email is ridiculous!
TGI Fridays
-
customer service
I went to the Massapequa location tonight with my girl friends and we were extremely disappointed! Our waiter, Steven, seemed to have an attitude the whole time, acting like we were bothering him. I ordered the chicken tostadas nachos and they were cold. When he came back I told him I would like to order a house salad and he sort of rolled his eyes. My friend ordered the brownie obsession sundae and it came out mushy as if the brownie was not even cooked! I came to your location tonight expecting to have a nice night out without the kids. We left disgusted and on the edge if we will ever return.
We are here to help
16 years' experience in successful complaint resolution
Each complaint is handled individually by highly qualified experts
Honest and unbiased reviews
Last but not least, all our services are absolutely free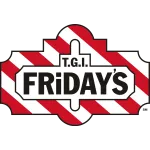 TGI Fridays contacts