This review was chosen algorithmically as the most valued customer feedback.
I've been a customer with Telus for over 6 yrs now. Just last November I decided to buy a Blackberry because it is essential for the industry I work in. Approx three days ago I discovered my charger wasn't working. I took the phone in to a Telus Service Center at Portage Place in Winnipeg. I was told the charger portal on the phone was damaged, they'd have...
Read full review of TELUS
TELUS
-
fraud (watch on youtube)
I have recordings of Telus committing fraud against me on U tube, enjoy:

http://www.youtube.com/watch?v=y-1V9z6R-E8
http://www.youtube.com/watch?v=AY1wh2cjm-Y
http://www.youtube.com/watch?v=GGprHiikR7s
http://www.youtube.com/watch?v=OSgeiJ7p3tM
http://www.youtube.com/watch?v=OBjlL3lQ-ZQ
http://www.youtube.com/watch?v=QlTLC2o1TTI
TELUS
-
Poor service
We had a Mr. Sam Sanduga come in today, Dec, 18th, to check our telephone service. He said it must be a broken wire and he would return in the afternoon to repair it. When he did not return we called him and he said it was not his job to fix it and told us to call 611! When we asked him why he did not call to tell us he was not returning he would not explain why he did not. When we called Telus they can not fit us in until Thursday. We are presently without any telephone service. What poor service!
TELUS
-
billing and harassment after cancellation
After being talked into trying multiple 'plans' with Telus Mobility, none of which reduced the monthly cost compared to a landline, I called in July and cancelled my account.

When I got yet another statement in August, I called twice that month and was told I was supposed to talk with a 'cancellation team' and that telling the customer service agent I reached after waiting in a 'cue' for about 30 minutes was insufficient to cancel my account.

When I paid my July statement in August, however, I was charged a $30 'reconnection fee', which I questioned since I was told the account wasn't cancelled.

I have also received statements in September and August although I haven't used my cell phone since July.

The Telus Mobility representative I dealt with during one to two calls in August literally had me in tears and at that point I literally had to ask him to pull me in contact with the 'cancellation team' in order to cancel my cell phone service.

I haven't used my cell phone since July, but the company will be referring my account to a collection agency and affecting my credit rating.

I have had a land line account with Telus for decades. I've never been treated like this by any other service company.

The customer service agents aren't there for customer service; they're marketers trained to technically keep the customer on the hook for more charges.

I have no option but to contact the CRTC about my experience; and I have no doubt that I am not alone. The class action suit regarding the 'Access fee' I've been charged for the years I had my cell phone account are but the tip of the iceberg.

Telus Mobility in my experience is synonymous with corporate coercion and greed.
This review was chosen algorithmically as the most valued customer feedback.
I am really upset that Telus Mobility says their computers don't make mistakes and I have again been billed for data services that I never used. Hours of chat line usage that is someplace I have never gone, in the middle of the night when I know my phone is off. Anyone else have this problem with Telus... Beware people!
Read full review of TELUS
TELUS
-
continued billing after cancellation!
I had a 3 year service contract for private cell phone with Telus Mobility. The contract ended and I started using a cell phone through my office so no longer needed my private line. I called to cancel the private cell was told by customer service to: give the account to my kids so they would be safe, give it to my parents so they could be safe, neighbors, etc.

I was then told it couldn't be canceled because I was in the middle of a monthly billing cycle. They continue to bill me for 2 months until I called then back and told them I was not going to pay for a cell phone I canceled and was not using. They told me they would just send the account to a collection agency if I didn't pay, which they did. They threated me with destroying my credit rating. I'm still getting harassing calls for the $40 almost 2 years later. They can get the money when they pry from my cold dead hands. What a horrible way to treat customers. I will never do business with them again.
TELUS
-
defective htc pda, customer disrespect!
I bought a htc pda from telus on june 24 2007. It worked with a few glitches here or there, turning off and on on its own, freezing etc. Then suddenly the phone just would not turn on at all. I went into a telus store only to be asked repeatedly if " i used my phone in the shower...". Apparently, i had exposed my phone to moisture and was s.o.l and would have to pay to replace it! I am telling you with all honesty i have never exposed that phone to moisture. I was in tears begging telus associates to believe that i had not exposed my phone to moisture. I am a 27 year old business owner and i was insulted by the treatment i got. The staff was rude and accusatory. I was being convinced to give my "broken" phone to telus and pay 125$ for a new one! (i just paid full price two months ago for a new one! )when i asked if i could receive a diagnostic of the problem or notified if it could be fixed i was told "no". Now, someone help me here: why would i hand off a phone i paid full price for and am sure i did not damage, only to never see it again or told what exactly the issue was? What if they discover a defect? What if i can be refunded for my troubles? It all seems very shady to me. I suspect i was sold a refurbished phone and in turn my phone would probably be resold once they fix whatever the problem is. In the meantime my hard earned money is being spent replacing a phone i didn't break in the first place. I am still seeking some advice i can trust and am phone less. If anyone has any advice on how to get this resolved that'd be great. I will keep you posted!
TELUS
-
misleading advertising
I have been a TELUS customer for 10 years and have always paid my bills on time. Two years ago TELUS advertised a FREE I-Pod for existing customers who agree to switch over to Highspeed Internet. Of course the monthly cost for highspeed was higher than the dail-up that I was on. I thought: "How nice, after 8 years of being a customer at TELUS I finally get a perk, a reward for me for being a loyal customer and paying my bills on time". I contacted TELUS to sign up for high speed internet, agreed to pay an increased monthly service for high speed internet, and received the "FREE" I-POD.

DO NOT BELIEVE THAT THESE GIFTS COME FOR FREE!

Two years later I am moving to a new address. As any healthy consumer would do, I shop around for the best deal on phone, internet and cable service. Now SHAW has a great bundle that TELUS cannot compete with. It includes phone, internet and cable for only $20 more than what I used to pay for phone and internet service alone at TELUS. So I call TELUS to cancel my services.

I spoke to a TELUS representative from the LOYALTY AND RETENTION department. They will charge me $240 for canceling my services. WHY? Because I got a FREE? (= not so free) I-POD from them two years ago and thereby agreed (without them telling me this at the time) to retain their services for at least 5 years. This is how TELUS retains their customers and creates customer loyalty! What a joke. I offered to send them back my not-so-free I-Pod. But they didn't want it. I guess they don't like my music.

They tell me now (two years later as I am about to cancel their services), that TELUS put me on a "Pay Protection Plan" - whatever that may be - which kept my highspeed internet service cost low (really? - I was still paying more than I was before!) and that therefore I have to pay them $240 unless I remain with them. Now after hearing all this, and after going through that very irritating automated phone service system, why would I want to stay with a government subsidized company who pretends to give you a free gift and charges you for it two years down the line. Thanks but no thanks.

TELUS is now advertising FREE laptops for customers to switch over to highspeed. Remember, nothing comes for free. You PAY dearly for your customer LOYALTY.
TELUS
-
cancelling contract though my bills were paid
I was sacked by telus as a customer, I had a talk Halifax plan was with Telus for over 9 years, tried to get a PDA phone to work in Halifax, had great email and internet,but terrible audio or voice quality tried many many phones even BB phones but voice quality was nasty. So this afternoon one of the senior management people called on my phone and told me i was not allowed in any of their corp stores in Nova Scotia She screamed at me for over 1/2 hour, i asked her what had happened, still dont know, i didnt threaten any employee nor throw my phone or kick nor put my fist threw any walls, but i am now not allowed in any corp stores in Nova Scotia. Also she cancelled my plan which one cant get any more, i took my business to another carrier. My bill was always paid never left owing any money, this is the way Telus treats its customers like top bananas, their service SUCKS
This review was chosen algorithmically as the most valued customer feedback.
I recently received a large bill from Telus Mobility after transferring my numbers to Rogers, due to poor cellphone reception and customer service issues. The bill contained (amongst other charges) a $240 cancellation fee. Upon contacting Telus customer service, I was informed that there were service contracts remaining totaling 9 months between two...
Read full review of TELUS
This review was chosen algorithmically as the most valued customer feedback.
I have been a Telus Mobility (Calgary, Alberta) client for approximately 5 years prior to entering into a contract due to my need for a cell phone renewal and the need of 2 additional new cell phones for my son and my husband. On approximately January 16, 2005, I have acquired 3 new cell phones, (decision that costs me a lot of money, in addition to credit...
Read full review of TELUS
TELUS
-
horrible and unprofessional service!
So I was using shaw cable internet and had no problems at all with it. I never had to call because my internet was not working, it always worked! So I went into future shop to buy a laptop and found out that if I signed up for telus high speed enhanced internet I would receive $400 off my laptop. I have had telus in the passed and had many problems but this was many many years ago so I figured that by now it had to of been better. So I signed up with telus last october. Since then I have had nothing but problems! My internet stops working all the time for no reason and my internet is very important to me because I do my schooling for courses online! If I don't have the internet for a few days it can screw me over with my classes. So then for the 3rd time my internet stopped working at the end of december so for the 3rd time I had to call telus tech support to find out why my internet was not working. I was then informed that my account was cancelled for non payment. I got very angry because I had not received a bill. I also did not realize that I hadn't received a bill yet and so I contacted customer care to find out why I wasn't getting any bills and to pay my bill immediately. So then I was told that my account was set up on automatic payments to come off of my visa every month and that was why I was not getting bills. This upset me very much because I never authorized them to take the payments for my bill off of my visa! The only reason they had my visa number was because I had to pay a small deposit for service because i'm just starting to establish my credit. When I had paid the deposit the representative asked me if I wanted to set up the monthly payments to come off my visa and I had said no! Somehow the cust service rep set it up on my account. I was then told that to reconnect my service I would have to pay a $20 reconnection charge. I got really mad and stated I was not going to pay this because it was not my fault the account was cancelled for non payment. The rep stated she would credit it to my account. The rep then stated they would send me out a bill because the balance owing was only $49. I offered to pay that right now to get it taken care of and the rep said that a bill would be sent out and it would be due then. I then asked for my account # so I could go online and get it taken care of right away. The rep would not give me this and said it would be on my bill. Then I was informed that to get my internet working she had to email another dept so they could unlock my modem. I was then told this would take up to 3 or 4 business days. And since this was thursday and the monday was new year's day that if my modem was not unlocked that day or the friday I would not have service until either the tuesday or wednesday. I was very angry but she said there was nothing she could do but she stated that the modems usually get unlocked within the first day. Of course for me I had no internet until the tuesday and it was a pain in the ### to get it working again!

Also if you are thinking about getting telus high speed enhanced dont do it! My shaw cable internet was way way faster, more reliable and cheaper than telus! Telus enhanced internet is not enhanced! It sucks! I have never had more problems with my internet than I have with telus!

Telus cust service is horrible! I work for a cell phone company and could not believe how I was treated with telus. First of all the technical support dept can't even speak english! I am sorry but when I need help with my internet I would really appreciate it if I could understand what the rep is asking me to do! Also one time when I contacted telus tech support the rep was very unprofessional and treated me like I was stupid! He was talking down to me and then after we got my internet working he then asked me "was there anything else I can do for you? Would you like me to sing you a song?" I was soooooo shocked that he just said that to me. I didn't even know what to say. I have now learned to get the names and rep id's from every rep I talk to so then if I have a problem then at least I can try and do something about it! I could never imagine talking to a customer that way. I deal with customers every day on the phone for a cell phone company adn could never imagine doing or saying that. I always treat people as I would like to be treated when I call in to companies! Telus is a disgrace!
This review was chosen algorithmically as the most valued customer feedback.
My name is Daniel and I have been a Telus Mobility customer since December 2004. Apart from not receiving a cell phone signal in my house, I found my Telus cell phone to be useful and productive. During the first year and a half I did not have any issues with Telus' customer service representatives until I received a bill for over $1,000.00 in services for...
Read full review of TELUS
This review was chosen algorithmically as the most valued customer feedback.
I am a Mississauga, ON resident. I was with Telus for a year and a half. After that, in April 2006 I purchased a phone from a Telus Mobility Dealer in New Market, Ontario. One month later, the phone started to act up. It was a Motorola Razr phone. I could not hear anything out of the ear speaker on the phone. I took the phone back to the Telus mobility...
Read full review of TELUS
This review was chosen algorithmically as the most valued customer feedback.
Here is a copy of the email I just sent to telus: complaints - wow, you sure have a lot of complaints against you on the internet, and I agree. I've had high speed internet for three weeks. It intereferes significantly with my phone - I lose very important calls every day. I am cancelling my internet. Your snot nosed technician told me i'm going to pay a...
Read full review of TELUS
This review was chosen algorithmically as the most valued customer feedback.
As a Telus customer for almost a year, I am very unhappy to say that my phone has consistently been giving me a lot of problems with reception, battery life, display problems, and sometimes I don't even receive calls or messages. When I called Telus on Tuesday July 4, 2006 for the first time, I was put of hold for 15 minutes until I finally hung up. Later...
Read full review of TELUS
We are here to help
16 years' experience in successful complaint resolution
Each complaint is handled individually by highly qualified experts
Honest and unbiased reviews
Last but not least, all our services are absolutely free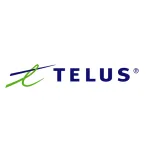 TELUS contacts