Telkom SA SOC complaints
2468
Telkom SA SOC
-
poor sales service and unauthorised debit order
Good day

Toward the end of April, I submitted an online pre-order for the Samsung Galaxy S8. On 28 April, an agent called me to complete the application. He advised that the turnaround time for processing the application is 5-7 working days and that someone would be in contact with me. On 4 May, an amount of R629 was debited from my account. Due to the fact that I had insufficient funds, the debit order was returned and I was charged R150 by my bank. No mention was made of this during my application. On 9 May, I called the sales department to request the debit order to be rerun, which was done on 11 May. However, to date I have received no other feedback regarding my order. Today (16 May) I contacted 10213 and after holding on for 1 hour, with no response, I ended the call. I have also tried accessing the website but it seems to be down as well.

I would like to request a response regarding my order, as well as a refund for my bank charges of R150 for the unauthorised debit order.

Kind regards
Alison du Preez
Telkom SA SOC
-
telkom lte
I had my contract for about 6 months and decided I needed more data. Went in store (worse then a visit to a dentist) and managed to upgrade my contract, As per T&Cs it should have been free as you can migrate contract to a more expensive one free of charge but a downwards migration incurs a penalty. Lo and behold my invoice arrives the next month and I have been charged a penalty fee by Telkom. When I query it I am told that it is a migration penalty. Lose the will to live after arguing endlessly with someone who came across as about interested in working for Telkom as I am about visiting aforementioned Dentist. I gave up. The next month yet another penalty. Query this and I am told that it is a device penalty for receiving a new device. I try and explain to the call handler that I did not receive a second device my contract was merely a migration to get more data. NOTHING! I went into store to complain and yet again nothing. Months passed and every month the same thing complaint after complaint and nothing resolved. I then applied to cancel my contract, The consultant phoned me eventually and I went through the whole procedure. I asked if there was any penalties and was told then monthly penalty was because my contract had been terminated when I applied for my migration and I had been put on a pay monthly deal. I asked if there were any further penalties. At the beginning of May I then receive a bill for early cancellation. I query it and have asked for the recordings as the agent lied to me. This has been going on with the only feedback received on a daily basis of "we are looking into it". Telkom then happily take the money out of my account despite the query. all I want is a refund and to be rid of this incompetent organisation, with its poorly trained and inept staff.
Telkom SA SOC
-
contract
Applying for a contract at telkom is as easy as boiling an egg. 2 months ago I completed a cancellation form for my contract to be cancelled at the gateway store but still nothing processed. It's been an awful experience as one will do follow up but the consultant will have no clue of what I'm talking about. I have been told that there is no case logged on my profile.. Does this mean I still have to struggle and fight over cancelling a contract? Not impressed by the service at all..
Telkom SA SOC
-
contract debit
Good day,

I just bought a Telkom contract sim card with Mundo and i i was advised that it will cost me R99 each and when i buy two sim card then it will be R129 but now i was suprised that for the first two months an amount of more than R200 was debited by Telkom and i raised this issue with Mundo and they promised to fix this but suddendly one of their agent (Melisa) called me and advised that the issue is with Telkom and i should contact you. It is funny because Telkom did not sell me this contract why when there is an issue i should be the one contacting Telkom so what i did i have stopped all the debits and reversed all the money debited in my account untl this matter is resolved .

ID No: 8202155465085
Name : Pontias Bodibe
Telkom Ref: 502052577

Mundo Ref: 1709
Agent: Melisa

Hope you resolve this matter urgently so that we can continue with our contract.

Please assist/advise.

Thank you.

Yours Sincerely,
Pontias
Telkom SA SOC
-
wi-fi lte data usage/information unavailability
We have been having problems with our wi-fi LTE since we bought it. Last year, the data finished very quickly, quite early in the month. When we complained to a Telkom techcical consultant, he said he himself had the same problem, that the system was updating itself using our data and that telkom was investigating it.
I also had the opportunity to speak on SAFM about this issue with Sakina Kamwendo and discovered I was not the only one having this problem...
Funny enough, for a couple of months, the data lasted us well into the month.
From January this year, with not much changed from our side, our data finishes around the 10th-15th of the month and we spend fortunes buying bundles.

When we enquired from Telkom shops, we discovered that they cannot give us a print out of our usage. We do not have any access to this information to see what and when our data disapears to be able to establish what is really happening.

Earlier in our contract, I had enquired from the call center and was told that after 6 months we could up the monthly data and pay a little bit more monthly.
This option does not exist anymore and now our only solution is to upgrade and pay over R1000 rands for the d-link we have and that we will not use.
It is a total rip-off!
It is inconceivable that as users we cannot see or get hold of information on what we "consume" and when!

We lodge a complaint on 29 April 2017 (ref 20632724). We received on 02 May 2017 that it was resolved, without any contacts or feed-back from telkom.

as consumers, we want to know what is happening to the data we are paying for every month and want answers from Telkom as to why our data is used so rapidly.
Telkom SA SOC
-
payment not located resulting in my service being deactivated
Hi

I have been back and forth with Telkom customer Services for the past week.

I made a manual payment on the 1st of May 2017 for a contract mobile device I have with Telkom.

To my surprise I received an sms stating that my account is overdue and I should make payment within 48hrs.

I then went into Telkom, Canal Walk, Cape Town and spoke with Melissa who then requested my POP which was gladly forwarded to herself via email. She then sent in to Telkom and said that they will get their billing department to change the status on my account.

I thought my problems had been resolved, only to find the very next day that i received an sms saying my account is overdue and that I should make payment within 48hrs.

I then decided to contact Telkom customer care on their email [email protected] & [email protected] and I have been lied to, manipulated and mislead with each and every interaction being with a new representative.

I was told that the billing department would have my problem assessed and resolved within 72hrs. I then received another sms later the following week, (note 72hrs has lapsed by now) and the sms said your case ref:20641189 is being attended to on Wednesday the 10th May @ 11:05.

At 12:06 the same day, i receive an sms saying that my account is overdue and that I need to make payment within 48hrs.

I had then thought this must be a mistake in receiving the sms and ignored it. To my surprise I receive another sms the Friday saying that I need to make a payment as my account is overdue @ 08:19.

By 08:53 my service was suspended due to none payment. You can imagine that by now I am fuming.

I then went into Telkom, Canal Walk, Cape Town again and spoke with Melissa once more and she said that she cannot understand why they have not rectified this yet.

She showed me the email sent to Telkom on the 2nd of May with my POP and said that she would send it once again.

My issue I am having is that I had to spend unnecessary petrol costs driving up and down trying to sort out an issue that Telkom created itself. Ontop of that I am now unable to contact my fiance who is pregnant expecting me to arrive to take her to an appointment at the hospital regarding the health and delivery of our child.

This whole dispute has caused me not just inconvenience, but has now dragged my pregnant fiance into matters and even the health and well being of our unborn child.

This is not the first time i've had an ordeal with Telkom, however the first time I ignored it as human error is natural.

This time however I am not allowing Telkom to cause myself any further distress and just blatant disrespect. I would like to have this matter resolved and I would like compensation from Telkom for petrol costs, distress caused to myself and my fiance and for the time taken from my work to pursue this matter which should have been done by Telkom customer service, which to me is unbelievably incompetent.

I look forward to a speedy resolution.

Kind regards
Brandon
Telkom SA SOC
-
business adsl installation
I have applied for the telkom business adsl and land line on the 10th april 2017 i was requested to pay R700 of which i did, later on april i received an sms stating that the installation will take place on 28 April 2017.
indeed the technician called me that day to confirm the appointment and he arrived as scheduled. he realized that the address given and the line given falls under Florida 57 albertina sisulu and of course it was an honest mistake because of the street name. he then logged a query for that to be rectified and within two days i received another sms that stating that the query its been looked at and ill receive the notification when the matter its been finalized, since then nothing happened up until i decided to call in on the 10th may where i was sent from post to pillar by call center agents. i even applied for another line for my other office in free state. then i received an sms that state that the installation date will be on the 11/04/2017 but still nobody showed up. i then decided to call in again and i was transferred to a man that i don't know his name, whom was asking me where did i get his numbers(contact) and as i explained to him the nature of my problem he then requested my contacts and he said he will call me back and he never did. i called in again i was told my appointment was today 12/05/2017. i waited till 15h00 and still no one showed up.

i now doubt that telkom will give a good service going forward and ill like to cancel the whole deal. and i would like to be refunded my R700 in full.
my oder no160861475. email me on dikaraborms @gmail.com cell 0817443439/0782865727
Telkom SA SOC
-
telkom landlines not installed after 6 months
We have been struggling for more than 6 months to get the 5 lines as per our service contract to be installed. We have a company to run and we are 6 people in the office that has to work off one line currently. the sales consultant Thabo Legodi has repeatedly ignored emails and queries sent through and he also does not take my calls any more. We have a problem as we are losing business with incoming calls not reaching us as we have only one line, sales staff at the premises have to take turns as we only have one line. This is breach of contract from telkom not providing the equipment and service that we signed for and agreed upon.
Please initiate the cancellation of our agreement with immediate effect.
Kind regards
Mystic Blue trading 228 (Pty) LTD
This review was chosen algorithmically as the most valued customer feedback.
My phone was stolen and after a long drawn out process i paid the amount of 1084.00 to the insurance company and i received a new This month I receive a bill to the tune of 2903.7 The bill included Miscellaneous Charges Device Obligation / Carryover R 1, 800.00 for which i am not liable i paid the insurance company 1084.74 in charges and excess in...
Read full review of Telkom SA SOC
Telkom SA SOC
-
telkom mobile sales
I received a call from Telkom Mobile 021 003 0110 on 12 May 2017 @ 11:06am to my cell, which is 0845932804.
The sales agent said that she is from Telkom Mobile and if its a convenient time to talk. I asked what is she calling me about and then she goes into script and asks me if I have a ...telkom contract.
I asked again, what are you calling me about. She says she is checking that I have this contract with Telkom, so I said none of your business. What are you calling me about.
At that stage she cut the call on me.

My upset is that she called me, could not tell me what she is calling me about and when I asked, she had the audacity to cut the call. Is this the type of training that is offered to Telkom Mobile staff. When a customer asked a question that is not on your script, just cut the call...
As consumers, we should not be subject to such as we did not request to be called.
Telkom SA SOC
-
prepaid data loss before expiry date
I bought 2GB pre paid data on the 5th of this month and I used the data for accessing few mobile applications . To my surprise last night my data was still almost 2GB and I accessed my whatsapp. Today I decided to connect Internet but unfortunately I got a notification for running out of data and immediately I called the call centre and the only thing they could say was just to confirm that I am running out of data without explaining what happened to it. I am so disappointed and having regrets for buying something that I am very sure that I didn't use . If this is how Telkom pushes it's business then I'll rather not ever have any of their products .
Telkom SA SOC
-
returning money to client
Hello I have problems with telkom from december. I took lte for my house. Telkom say its in good covrege. But in january after battle for half a month I ask technicen to came and see why my internet hardly working speed line is 0.36 most of the time. After a month phoning every time to telkom eventualy they came back and say its not goung to work for another year. They need to build tower. So I reqwest cansel deal and returnd all my money back. After fighting all the time they send a letter what I have a ctedit which first of all is less then I been paid so far. But even that I battle to get it back. Sick and tierd of it.
This review was chosen algorithmically as the most valued customer feedback.
Good day, We have just discovered that the ADSL line that was installed in our office is not under our name and your call centre advised that we re-apply. We are in week 4 without the internet and after so many calls to your call centre and so many references and promises of a technician coming to sort it our we are told that we need to re-apply for the...
Read full review of Telkom SA SOC
Telkom SA SOC
-
adsl line
Good day,

it is with great dismay and frustration to write this complaint to you.

We are in week 4 without the internet and after countless calls to your call centre and so many references and promises of a technician coming to sort it our we are were told on Tuesday that we need to re-apply for the ADSL to be under our name and only then we will be reconnected to the service that we've been paying for since December.

Your sales consultant had all documents and we signed up as a company when relocating to our new offices and after many follow ups, our telephone lines and ADSL lines(at least we thought is was ours then) were installed in November.

I'm confused as to who's line have we been paying all along and how can we have had someone else's line since December and why is it only cutting off now ? Siskazi Manjezi was our sales consultant and ensured us that everything was in order, Zelna Naude sent an email in November to inform us that the technician has been dispatched to install our ADSL line now I don't know how we could be sitting on this problem 5 months after installations.

our business is stuck because of your incompitancy because we can not send or receive emails for almost 4 weeks now. I've called your call center everyday and almost every hour for the past 4 weeks but still no one is able to assist us with this issue. Our business relies on your internet connection to be able to liase with our clients and the past 4 weeks our business has been badly sabotaged by who ever mixed up the lines and unable to fix it now. We have 9 employees that are relying on their jobs to put bread on their table and if we loose our clients because of this unemployment figures will increase all thanks to your incompitancy.

Please fix this as a matter of urgency and connect our internet or cancel all your services and we will find them else were where they'll appreciate our business.

Sort our account and please stop mixing it with our home account because you've sent one technician to our home in Albertsdal and when we tell them that the problem is in our office in Brackenhurst and not our home they refuse to come to the office due to some procedure Telkom has laid down for them.

I look forward to your prompt response and solution to fix all this urgently.

Regards,
Telkom SA SOC
-
mobile phone contract no response from telkom to solve problem
I applied in March for a mobile contract via the online application route, an agent called me beginning of April to complete the application, the 23rd April I received an sms that the Amount R239.00 was to be deducted within 3 days for the phone with reference number X7256PLA. On 26 April the deduction from my banking account went through. And no further communication. Last week I phoned and they said delivery would take place Thursday afternoon or Friday that 4th or 5th May. Monday 8 May i phone they told me there's no stock, I informed her I would be prepared to take an other phone, she promised some one would phone me on Monday afternoon which never happened. I phoned on Tuesday after trying to explain the problem the lady just said I'm putting you through to residential and put the phone down, nobody picked up the phone and I have no clue as where to go now because yesterday the phone were all engaged every time I called. If you calculate the minutes I have been holding on to speak to someone is is approximately 2 hours 23 seconds. After sending an email and waiting for the promised call I really hope to get a response from this email. Louisa Grobler
Telkom SA SOC
-
add on's cancellation to my telephone service
On the 24 October 2016 I cancelled two add on' s to my local telephone service under ref numbers CT0011261193 and CT001261166 ... numerous e-mails and telephone calls and Telkom passing credits to my service and me paying my actual usage ... these issues are still not cancelled and as expected reflect once again on my monthly statement which I refuse to pay apart from my actual usage. My e-mails to the contact person at Telkom are now not even acknowledged any more

Can someone please help me ... I can be contact on my cell 0825570875 or e-mail [email protected]

Many thanks
Telkom SA SOC
-
adsl/lte not working for months. abysmal customer service
In March 2017, our 4MBPs Uncapped ADSL line dropped to ridiculously low speeds (between 0, 3MBPs and 1MBPs Download).
It has now been 2 months! We have contacted Telkom numerous times, to no avail. 2 different technicians came to assess the situation, and then left. Neither have been seen or heard from again!

Out of sheer desperation, we bought a 100GB LTE package from Telkom in the hopes that we could have some internet. Big mistake! Very big mistake! Out of the box, from day one, it did not work! We now have TWO internet accounts with Telkom that do not work!

Again, went through the rigmarole of logging faults, speaking to agents, waiting patiently, going into Telkom offices and finally complaining on social media. All just in a desperate attempt to get some kind of help! This one has now taken over a month! Nothing! We were told 72 hours.

This has to be, by far, the absolute worst "customer service" we have ever encountered! This company should be ashamed! Disgusting!

I feel my only recourse, is to cancel all existing accounts with this abomination of a company and move on.

Will I ever see the end of this communications nightmare Telkom?
Telkom SA SOC
-
does not supply a ip address
TELKOM - No service - cannot furnish a new service
I contacted Telkom a total of 27 times to order a static IP. I went over 8 times to the Telkom Shop in Knysna and called Telkom on 10213 to order a static IP. I was put on the new NGN (Next Generation N) and sometimes they cannot even find me in the call center as they cannot access that system according to them.
I lodged many complaints and received sms's to confirm they work on it. After 4 (FOUR!) months still no joy!
I am utterly disappointed by the service rendered by Telkom. I intend to take the matter further and have Telkom's SABS certification reviewed.
There is no accountability and process in place to assist me and have the matter sorted out.
Telkom SA SOC
-
poor call centre service
On the 24th of April 2017 my Samsung galaxy s7 went in for repairs at samsung in riverhorse valley durban. samsung stated that they could only start with repairs once they recieved a proof of purchase or proof of contract from telkom. i phoned telkom customer care services on the 25th and they did not know what to send me and instead sent a statement of account. samsung said they could accept that and needed a document that included the IMEI no of the phone.
My phone contract was taken out through telkom mobile online and was ordered in black. they did not have stock of black and instead sent me a gold s7, however they did not change this on my statement and it still states that my phone is black which is another issue im having with samsung because my phone does not correspond with the statement.
Ive been dealing with customer care for almost 3 weeks and no one has been able to assist me. ive been in the phone for 2-3 hours at a time put on hold hoping to speak to a supervisor or manager who might be able to assist but unfortunately no one took my call.

Namasivayan Govender
Account No: 334306708
Contact No: 0844555447
Telkom SA SOC
-
I have cancelled my adsl line after 24 months last november but still getting billed and debit order just keeps going off my account
Tel number 011 913 0119
Account number 249901845001

Contract expired November 2016 and I advised Telkom in writing that I'm cancelling the contract, as I tried to upgrade the contract but Telkom couldn't deliver hardware for the upgrade.

The person I dealt with was Nothando Shezi, and in various e-mails to her I escalated the fact that they kept on debiting my account up to today. She also confirmed that their where a problem with the bill and that the billing department will contact me, which up to today has not happened.

I request a refund before I want to upgrade to a new package.
We are here to help
16 years' experience in successful complaint resolution
Each complaint is handled individually by highly qualified experts
Honest and unbiased reviews
Last but not least, all our services are absolutely free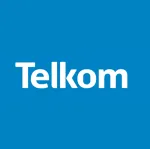 Telkom SA SOC contacts