Sweepstakes Audit Bureau complaints
73
Sweepstakes Audit Bureau
-
I got a letter in the mail saying I had a chance to win $12 million dollars
I got a letter in the mail saying that if I pay $5 I could be entered in a drawing to win 12 million I don't believe it. I went on Google and search the company and I got the BBB, and I was reading up on this sweepstakes audit bureau and I decided to file this complaint they need to stop sending this out if they are a fraud company .
Desired outcome: They should payout the 12 million..
Sweepstakes Audit Bureau
-
Bureau of Dallas and Houston, Texas (USA)
I just discovered the hard way that Sweepstakes Audit Bureau is a fraudulent scam operation. Unfortunately for me, I only just learned of this after many years of sending them $5.00 money orders, cashier's checks, and cash. The Federal Trade Commission should shut them down to protect people from unscrupulous and dishonest advertising, and outright petty theft.
Desired outcome: I want all of my money back.
Sweepstakes Audit Bureau
-
Find out if it is a fraud and shut them down.
The Company is asking me to pay $5 to process my winnings of $12,000,000.00+ guaranteed. At the top of the letter addressed to me looks like a check written to me and in that area it states Personal and confidential. The letter from the awards Director Rich Brady, Sweepstakes Entry Data Center, P.O. Box 54912, Dallas, TX 75354. NOTICE: prize report funds remain unclaimed, Document # 8822-0594-1447. Void After 3/19/22. Priority: Urgent. On the back of the letter it has Sweepstakes prize report terms and conditions.
Sweepstakes Audit Bureau
-
Sweepstakes audit bureau
I received form D 5273 Sweepstakes advisor prize report Amount reported. over 12, 000, 000.00
Section 2. Confirmation of prize Eligibility as per Prize Report terms and conditions on reverse
I confirm and uphold that the attached registered notification is true and accurate. PAULINE VERDEGAAL
will receive the Sweepstakes Advisor tm Prize Report offering over $12, 000, 000.00 in nationally sponsored
Sweepstakes.

I will give sweepstakes advisor check or cash $ 5.00.

Tell me where to send or take from my winning.

Please help me ! Tell me what to do.
Pauline. 805-481-2222. My address. 201 Estuary Way. Grover Beach Calif 93433
Sweepstakes Audit Bureau
-
Unclaimed prize funds from sweepstakes
I received a letter from sweepstakes audit bureau out of Dallas Texas indicating for $5 they would research to find me $12 million from a sweepstakes that I had not claimed well I had not claimed it because I had not entered it or any other sweepstakes for that matter this is a bogus company they take your $5 and they make themselves the 12 million
Desired outcome: Shut down due to mail fraud
Sweepstakes Audit Bureau
-
I have gotten a few letters but the 5$ is what told me it's fake…
Hello, my name is Lisa and I live in Michigan with my son, unfortunately I got really sick and had to have 2 different surgeries and it was awful, but I believe it saved me from getting scammed AGAIN! I am super disappointed that this (sweepstakes audit bureau) is not real…. Like this receipt saying (entry date of claim) (form register notice confirmation)…. Then and read and get says notice prize report funds remain unclaimed…. SMH Why why why would u do this to someone?! I hope that whoever sent these letters out asking for $5.00-I hope they get prosecuted! It's not a nice thing to do to anyone! Priority? Urgent? Why, because u need something nice, so u take from my poor self? Shame on u, hope it is hard for u to sleep at night
Desired outcome: A real sweepstakes that u can TRULY WIN ON???
Sweepstakes Audit Bureau
-
My name is Troy oguite oguinn
I won 12, 000, 000 I need my check money sent to 23 chinquepin dr magnolia Arkansas 71753 i have sent five dollars off with the winning sweepstakes ticket i don't understand why it's taking so long for me to receive my 12, 000, 000 I need my money by the end of this year it's September as of today and I sent off my sweepstakes ticket with the money and form.
Desired outcome: I want my money mailed to my address 23 chinquepin dr magnolia Arkansas 71753
Sweepstakes Audit Bureau
-
Not receiving money
I know that Sussana Silva Marquez has hacked into my Gmail acc. and stole this money, also 5 years ago she stole my mom's winnings her name is Juniva Garcia, please look into this matter
Desired outcome: Recover winnings
Sweepstakes Audit Bureau
-
Sweepstakes audit Bureau
Eye Center 20 and sweepstakes and usually I can spot a fraud this one unfortunately did get me in the worst of ways as I put cash in my envelope leaving me without record all I have is receipt that I do have a letter from them. I had luck in the past once and I don't have money to send unfortunately I am extremely poor was very desperate I even borrowed the $5 my poor dog needs medicine for her infected ear and she's a service animal so here we are scammed before I did my research.
Desired outcome: I want them prosecuted and hopefully $5 reimbursed
Sweepstakes Audit Bureau
-
Fraud
They are such fraud I can't believe I sent 5 dollars but tbr second time they asked me 5 dollars more I decided to check on this company and that's when I found out they were a fraud. It's OK everyone they gonna need more than 5 DOLLARS to bail them out of prison when they get caught. The city is under a lot of fraud and nothing is being done about it. They should start cracking down on this bull**** bc it's ridiculous.
Desired outcome: Jail time
Sweepstakes Audit Bureau
-
Sweepstake fraud
I received a letter requesting $5.00 to be eligible to receiver over 12, 000, 000.00 if I send them the money by 06/19/21. After reading everyone's complaint, they will not be getting my $5.00.
Phone number 1-888-568-8864
P.O. Box 549012 in Dallas, TX.
Document Number: 8821-1636-3087
signed by Rich Brady
Sweepstakes Audit Bureau
-
Entry Data Form for use by individuals requesting entry information to cash/prizes
Received letter :
NOTICE: PRIZE REPORT FUNDS REMAIN UNCLAIMED
CASH ELIGIBILITY: $12, 000, 000.00 VOID AFTER: 6/19/21
Dispatched From The Prize Report Publishing Dept.
DOCUMENT # 8821-1643-6693
Awards Director: Rick Brady

Notice requests $5.00 Fee for a Research and Data Fee
Is this legit? Can scammers send out letters legally through Postal Services ?
Thank you,
Kim Lafountain
Desired outcome: stop these mailings if not legit
Sweepstakes Audit Bureau
-
Offering a fraud & help on my unclaimed fundsn for $5.00 fee
I am aware now that is a fraud organization and I sent to them just one time 5$ fee for services I never received. I was promised to get my unclaimed funds . I did believe to it because back to 2012 I got almost 2, 5k on my unclaimed funds in CT and it was not from Sweepstakes. After Sweepstakes cleared my 5$ check, I am getting tons of mail from them in order to send more money. Unbelievable! I wonder why FBI not taking of it?
Desired outcome: I need my 5$ back as refund.
Sweepstakes Audit Bureau
-
Unsolicited mail
Received a letter today here in Wilmington, DE asking for $5.00 for winning entry in $12, 000, 000 sweepstakes. This is the 3rd or 4th letter that I have received
I noticed that on the title of this page it was resolved! BUT why did I receive another unsolicited mail entry?

I think a class action lawsuit should be formally charged against this firm!
Desired outcome: STOPPAGE OF MAIL AND CLASS ACTION LAWSUIT
Sweepstakes Audit Bureau
-
Sweepstakes
I received a sweepstakes prize report asking me to send 5$ To claim my prize. I sent the 5$ just to find out that this is scam! This is so wrong its sad people can get away with this kinda stuff! Like am I able to type up some kinda legitimate sweepstakes form and have it sent out to a thousand addresses requesting people send me 5$ and then collect everybody's money and keep it?! Because when you think about it's great idea especially when you know you can get away with it! But it's wrong! It's so wrong!
Desired outcome: To have this company stopped!
Sweepstakes Audit Bureau
-
Winning 12 million dollars
I feel like an idiot, I also received this letter, and like an idiot I flew down to the post office got a money order for 5 dollars, and placed it in the mail, and to make matters worse, I add please Lord bless my family with the win, in our dinner prayer! : (Humanity sucks, the people who scam people in this way are horrible human beings, Maybe its time for God to set fire to the earth and start over, Ugh... never again will I fall for something like this!
Desired outcome: For the scammers to go to prison !
Sweepstakes Audit Bureau
-
Mail received requesting for funds.
Received letter in the mail today, November 2nd, 2020, asking me to send them $5.00 in a check, cash, money order. Make payable to: sweepstakes audit Bureau. The five (5) dollars li for " research and data processing fee. If I don't send the money, then my entry data claim form for the $12 million dollars can't not be processed making me ineligible to win.
Sweepstakes Audit Bureau
-
A $5.00 fee to have my sweepstakes claim form processed $12, 000, 000.00 prize
I received an entry Data Form from Sweepstakes Audit Bureau asking for a $5.00 processing fee. Of course, I am not going to do it but I would like to turn this fraudulent company in for using the US Mail to commit fraudulent activities. My document number is 8820-1494-7833. Their return mail address is as follows: Claim Form Processing Center
Sweepstakes Audit Bureau
P.O. Box 131637
Houston TX 77219-1637

It is curious, they also site P.O. Box 54012 Dallas TX 75354-9012 at the top of their letterhead. I received this offer from them on 6/16/2020, the letter stated to send the processing fee by 7-06-2020 or my sweeps will be void.
Sweepstakes Audit Bureau
-
Flames you have nots accepted 12 million dollars ask for $5 to climate
This is my third letter that they say I have unclaimed 12 million dollars and only need to send $5 in to claim the prize. I finally caught on in the Google with the company and found out it is a scam that has been running for many years. Why has the post office not done anything about this company? I am taking this and not copies to the post office tomorrow. Aren't there laws to protect the consumer?
I just received the third letter from this company saying I had unclaimed 12 million dollar prize and to send $5 to claim this. I have entered several contest so I didn't think much about it. Then I received a second and third letter that said the same thing. Fortunately, I Googled the company which I should have done in the first place and found out it was a scam. Aren't there laws against this kind of thing or Postal Service problems about this? I am taking the copies to the post office tomorrow and filing this claim because one check has already been cashed.
Sweepstakes Audit Bureau
-
Letter - claims I won
This fraudulent business called ""Sweepstakes Audit Bureau just Sent me a letter today asking for me to send them $5 so I could get 12 million. Really? Why would anyone send in $5 to get 12 million? Utter stupidity. Will the authorities look into this? I wonder if they really get people to send them $5? Please find these dumb people and lock them up.
We are here to help
16 years' experience in successful complaint resolution
Each complaint is handled individually by highly qualified experts
Honest and unbiased reviews
Last but not least, all our services are absolutely free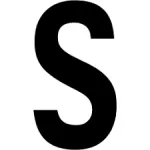 Sweepstakes Audit Bureau contacts