Newest Scambook reviews & complaints
Suitsshoesnmore user is on Ebay scamming
This person is a user on Ebay scamming people out of money and not sending out their items then he had the nerve to call me and play on my phone and not say who he was until I called them back. They were just think this whole thing was a joke and still has not sent out my item or refunded my Money I found out his name is Larry and he's a crook beware of this guy who's number is [protected]
Desired outcome: I want my money
Powersellers College
Back in 2010 I purchased a lifetime support business to set me up a complete website, which they did, I sold hippie clothes and was happy with it, . Just as it was starting to produce, I logged it one day and couldn't get to my website. It said, "error 404" and it was gone, 100 percent gone..someone had stolen my $10, 000 website and when I contacted power sellers college, they had no advice for me, now it's been over ten years, I've not made any money as of yet, I think I've waited long enough for them to make it right, now I want my money back or I'm gonna post them all over the web as scammers...After ten years with a. guarantee of life support, I think it's time they did something, such as issue me a refund.. It's more than obvious they are scam artists and more than likely thrives also...personally I'll lay odds they stole my website...Give Me My Money...JoLinda Richards
Desired outcome: I want a refund
starbuisness consultancy pvt. ltf
Its a fraud finance company. First the authority mayur jain told within 1 week loan will be sanctioned and told u have to only pay 2500 for login id, then they told to pay 35000 consultancy charges, then they kept on telling send this paper that paper which was not told us to prior for more than 1 month, and finally we withdraw it, they have only returned 28000. So they have finally eaten up our 9500 rs. And no authority or peroson is receiving call or replying for mail. Its a fraud company.
Please i want to confirm same that star consultancy private ltd. Have returned my 7000rs as per my request. So i am here by taking my complaint back.
Is Scambook legit?
Scambook earns 78% level of Trustworthiness
SAFETY SUGGESTION: ComplaintsBoard has evaluated Scambook and determined that it has an excellent credibility, highly trustworthy level of trust, with a legitimacy rating that is more or less around 78%.
Scambook.com has a valid SSL certificate, which indicates that the website is secure and trustworthy. Look for the padlock icon in the browser and the "https" prefix in the URL to confirm that the website is using SSL.
Our scan shows Scambook website is free from malware and phishing activities, which are types of online threats that can include viruses, worms, Trojan horses, ransomware, and other malicious code, as social engineering tactics used to trick users into sharing their personal information.
Scambook.com has been deemed safe to visit, as it is protected by a cloud-based cybersecurity solution that uses the Domain Name System (DNS) to help protect networks from online threats.
Adult content may be available on scambook.com. It is important to be aware of potential risks and to use caution when accessing or engaging with such content.
However ComplaintsBoard has detected that:
Scambook has been found to only resolve 33% of 0 negative reviews, indicating a lack of commitment to addressing customer concerns. Many customers have experienced long wait times for responses or resolutions, unhelpful or inaccurate answers to their questions, and a lack of follow-up or updates on the status of their issues.
Scambook protects their ownership data, a common and legal practice. However, from our perspective, this lack of transparency can impede trust and accountability, which are essential for establishing a credible and respected business entity.
We conducted a search on social media and found several negative reviews related to Scambook. These reviews may indicate issues with the company's products, services, or customer support. It is important to thoroughly research the company and its offerings before making any purchases to avoid any potential risks.
Our verdict: Scambook is safe to work with, and you can proceed with confidence when using their website. However, their 33% Resolve Complaints rating is concerning. We recommend approaching their services with caution and reading reviews before making a decision.
Refusal to remove a false posting
Scambook posted a complaint supposedly made by me, but it was not. Someone else who knew about my situation took it upon themselves, thinking they were helping me. My fiancee found out about this from a friend who saw it and confronted me. I knew nothing about it. I have made several attempts to get them to remove the posting, and they refuse to do so, stating it cannot be removed once posted. In addition, I made an account for myself, so I could post a comment to invalidate the statement made there stating that it is false, and they did not post that either. They have no phone number to contact them, and they want 500.00 to resolve the issue.The issue is that I did not post this complaint, and they still refuse to remove it without paying $599.00. This article was posted on 11/19/2016. I want to know what I have to do to get them to remove this article, I have threatened a lawsuit, but apparently from what I understand, they are a bunch of class action lawyers who are trying to charge $599 a month to resolve the issue which was false to begin with.. They do not have a phone number or address for contact information and they are not responding to my messages. I found their address on another Scambook complaint website. 5900 Wilshire Blvd, 21st floor, Los Angeles, CA [protected], no contact phone number was found. The complaint number withthem is 354939.
Total scam!
This website is terrible! Someone posted several negative reviews about our company on www.scambook.com. I personally contacted them and asked them to remove all the reviews but they refused and said that they can change their mind if we pay!
These reviews were obviously fake! There were 5 of them posted the same day one after another! Total scam!
The complaint has been investigated and resolved to the customer's satisfaction.
scam book scam
Scambook is a scam itself and they only respond to your request once you've paid them a fee.
If you don't pay them a fee, they aren't interested in anything you have to say.
They let people write reviews about anything, about anybody without checking the nature of any complaint, whether legal or illegal.
Avoid paying them a penny, scam book scam
Resolved
The complaint has been investigated and resolved to the customer's satisfaction.
No action
I filed a complaint on 12/16/2013 against Berkovic Credit Trust on a loan scam after going though all the legal red tape and got no action. I found scambook.com on the internet and filed a complaint, after doing so and seeing all this big and bad talk on there website that if I signed up for the premium package they would assign a individual to investigate my complaint, which they did Lisa D that was on the 17th of Dec. I've written them emails to see if there is any progress on my complaint to no avail. Well it's been a a month and a half and nothing, they have taken $10.00 of my money the last two month and still haven't heard a thing from them. Seems to me this scambook is nothing more than a punk that talks big and bad until you get in there face, then backs down when you show your teeth. People do what you want but me personally I wouldn't waste my money.
The complaint has been investigated and resolved to the customer's satisfaction.
Fraud
I have bought products from Bright Aquatics many times, ALWAYS had great customer service, never had any damaged bulbs, never had any issues with him taking Pay Pall or anything Bright Aquatics is a great company.. They NEVER SOLD Red LED lights yet Scambook.com is bashing this mans name, and get this they are putting my ADDRESS under HIS business! I'm totally unhappy about this, It should be removed ASAP throwing peoples addresses online is unfair especially when they get the mans address wrong and use someone elses that has nothing to do with him at all besides buying products from him.. I know CIA agents, have a damn good lawyer and will be taking action if this is not removed very soon.. I have 5 kids and a wife and Im not screwin around so TAKE IT OFF!
Resolved
The complaint has been investigated and resolved to the customer's satisfaction.
Ripoff
The company has been providing email notification of a complaint but has no information of what transpired. The complaint posted on the internet will be deleted for a fee. The company does not even offer some solid evidence and assurance of a solution. I have read review and report that they are a scam lurking to take grab the opportunity to fire up a complain that could have not been validated. Actual member of the company had called us and would not divulge the client information who pushed the complain. I have read that this business has not been accredited by BBB and BBB have denied their participation of this company. See the post in the following site: http://www.bbb.org/chicago/business-reviews/internet-services/scambook-in-chicago-il-88489947 and http://scambook.pissedconsumer.com/scambook-com-is-a-scam-themselves-20120710330645.html. Many more are posted and relate scambook as company ripper and spam. FBI i think have searched their office and reported to be a virtual address only and no personnel to contact with.
Extortion Scam
Scambook...Are the scammers.
They are asking a company I filed a complaint against to front up with a monthly fee in the order of 300 to 500 dollars to keep the complaint from public view.
This is pure blackmail and extortion.
The company in question has agreed to refund me 6000 dollars, however they want the complaint taken down before they do so, and I have sympathy for that standpoint.
Also be aware that they will fabricate and post complaints which are false.
There appears to be an increasing string of complaints against Scambook themselves, and through that medium, we need to formulate a crusade to bring them and their website down.
So far I have contacted the Better Business Bureau (Chicago), and will continue to inform any regulatory bodies of their activities.
If you would like to work together on this, please email me at [protected]@gmail.com.
Also visit the links below.
We need to take these crooks down, so watch the video by Mark Hall on Blogspot.

Complaints Board: http://www.complaintsboard.com/complaints/scambook-online-extortion-c596224.html
Blogspot: http://scambookextortion.blogspot.co.nz/
Better Business Bureau: https://chicago.app.bbb.org/complaint/view/94436122/c/5mzzhq
The complaint has been investigated and resolved to the customer's satisfaction.
This review was chosen algorithmically as the most valued customer feedback.
the company I work at suddenly got bombarded by complaints online from a site called scambook and magically they emailed us to signup if we want to resolve the issues and talk to the customers. so for $500 a month you can try to talk to the "people" who complains on scambook and try to resolve their issue, but each time you want to resolve an issue, you...
Read full review of Scambook and 16 comments
The complaint has been investigated and resolved to the customer's satisfaction.
Refusal of Services
A student of our educational company filed a complaint against our company but then she called into the customer service dept. where I work and I was able to resolve all of her concerns that were actually with a different company and not us, we refunded her for the money she spent with the other company and gave her everything she asked for but when she emailed them to ask them to take the complaint down they replied with this email "Thanks for contacting Scambook.com. Unfortunately, it is not our policy or practice to remove entire complaints. However, there is a "follow-up" function on your Scambook Dashboard that allows you to post a comment underneath your original posting. Your comments appear more prominent than other Scambook users' comments, so any clarifications you would like to make clear to Scambook readers."
Thank you
Scambook Support

If the complaint is false or resolved you should have the capability to remove it since you are the one that posted it, they just leave it on there so people will keep clicking on their link to try to get to the top of search engines.
Resolved
The complaint has been investigated and resolved to the customer's satisfaction.
Collect Your Trust Badge
Be recognized for outstanding customer service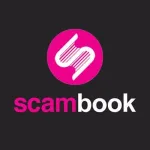 Scambook

contacts
We are here to help
19 years' experience in successful complaint resolution
Each complaint is handled individually by highly qualified experts
Honest and unbiased reviews
Last but not least, all our services are absolutely free