State Bank of India [SBI] complaints
535
This review was chosen algorithmically as the most valued customer feedback.
My father passed away due to COVID in Sep 2020 and since then SBI bank in Meerut, Shastri Nagar Branch in India and the bank manager has blocked a FD of approx. Rs. 8 lack (800 thousand Indian Rupees) from being processed and deprived my widow mother (and a senior citizen) from accessing the funds. Earlier, he wanted me, and my sister to personally come and...
Read full review
State Bank of India [SBI]
-
YONO IMPS transaction - Rs.1,00,000/- amount got debited but not credited to beneficiary
Respected Sir,

Account Holder: Jeevitha G

Account Number: 33067206148

Bank Name: SBI, Karumandapam Branch, Trichy

On 22nd March 2022, I transferred Rs.1,00,000/- from my account 33067206148 to my husband's canara bank account ( 1249101025845 ) through YONO SBI Mobile App from my mobile via IMPS. Amount got debited from my account but not credited to my husband's account . Please refund my amount as soon as possible as we are badly in need of money.

I have attached the transaction history for your reference.
State Bank of India [SBI]
-
Complaint
Worst, cheating, lying, greedy, fake, fraud, disgusting and shameless State Bank of India.

When I am not your customer and never ever will be, then why are your foolish people sometimes sending unwanted messages on my number. Many a time it is told to remove my number from your database permanently and instantly, but still your foolish people don't listen at all.

Twice or thrice I called your arrogant, stubborn, disgusting and shameless customer care and twice emailed [email protected] and customer care but without helping they are MISGUIDING to go to the nearest SBI branch where I hold my account. But sorry to say firstly I am not having any account in the SBI and secondly why should I go to your nearest SBI branch to remove my number. I don't have that free time to go to your SBI branch. You better remove my number instantly and permanently from your database immediately and no more messages on my number in the future.
This review was chosen algorithmically as the most valued customer feedback.
I am an NRI customer of SBI for more than 10 years and have close to 10 crores in deposits. This is the worst bank in terms of customer service because: 1. They miscalculated interest on my deposits. Did not even inform us. When we visited our branch in Pune a good lady (junior) reminded her manager about it in front of us. That is how we came to know. It...
Read full review
State Bank of India [SBI]
-
Wrong entries in 26 as statement by sbi branch leading to withholding if it refund of rs.30,000 and unable to file it return
I am a handicapped Sr. Citizen lady and have a joint account along with my husband Suresh Chandra Sharma. His pension account No. is 10211893284 in SBI, Rail Bhawan, New Delhi Branch. My name is Smt. Mithlesh Sharma and am only a joint holder in this Account. For the last two financial years i.e. 2019-20 and 2020-21 my husband's pension is being shown against my PAN No. ACAPS9791C while his PAN No. is ABJPS9930K. Thus 26 AS Statements for two financial years have become wrong. Consequently, IT Department has withheld my refund of Rs.30, 000 for the financial year 2019-20 and for this year I am unable to file my IT return.
Complaints were made to SBI, Rail Bhawan, New Delhi. But no result have come out and wrong entries continue to appear as it is. I request you that action may please be taken to delete these entries so that Income Tax Department may release my IT Refund and I may file my IT return for the Assessment Year 2021-22
Desired outcome: Entries in 26 AS Statements for the financial year 2019-20 and 2020-21 may please be got deleted
This review was chosen algorithmically as the most valued customer feedback.
Respected Sir, Good Afternoon. I have had a Credit Card in your esteemed Branch for since 2 Years and more over the last six months. I am unable to pay the amounts due to my Mother in Death Bed by way of bedridden as well as my elder Brother sudden accident on Feb 20, 2021. Due to these problems I am unable to pay the credit card payment promptly. I...
Read full review
State Bank of India [SBI]
-
Education loan subsidy not received
I Sonu Mahto s/o Shri Ram Pukar Mahto have taken education loan from State bank of india, Industrial area karnal(Pincode-132001), Haryana in August 2014 with Loan account number-34077184510. I am eligible for 100 percent education loan interest subsidy. From the period for financial year 2014 to 2020 I have been charged with interest of Rs. 187769 but amount of subsidy received for this period is only Rs. 21525. I request you to please look into this matter and kindly claim my entire subsidy
Desired outcome: 100% credit of subsidy to my account for which I'm eligible
State Bank of India [SBI]
-
Unauthorised ATM withdrawal
Hello sir my name is SHIV OM and my a/c no. 39591597183. Two unauthorised withdrawl on 20.11.2020 at the time 9:44 which is not done by me. And amount is 10000 and 2000. Please help me in this matter
State Bank of India [SBI]
-
lod document for my home loan-32898230955
Hi Sir,

Due to unreasonal services of SBI, I lost my credit score, although I am paying my EMI's on time. I rasied this concern to the Branch and higher authorties in 2019 but nothing happened. Therefore I decided to move out my loan from SBI to some other bank. For that I applied FC and LOD documents over the email in Oct 2019 but until I only received FC and still waiting for LOD. Kindly help me in procuring LOD document. Here is my loan Account details:
Bank - Pune Pashan Branch
Mail ID - [email protected]
Loan a/c - 32898230955

Thanks Much, Anurag
Mob - 9953409875
State Bank of India [SBI]
-
Customer care using abusive language
Customer care of sbi abusing from contact no. 6239258750 they are not providing any resolution from last 6months on credit card. And now one of person completely abusing on phone call.
Kindly take an strict action against them, otherwise we will move to police station for this kind of misbehaving with customers.
They are calling continuously 4-5 times in a day.
The complaint has been investigated and resolved to the customer's satisfaction.
The company has left an official comment on the complaint.
This review was chosen algorithmically as the most valued customer feedback.
Having SBI credit card no 4335877869588870 for last 12 years and in Corona times June 2020 my card got blocked and faced issue for 1 month no resolution thereafter I requested for discontinuance of my credit cared after paying all pending money on 14 July 2020 I request for card closure. Card was not closed from 14 of July because of server down. After...
Read full review
State Bank of India [SBI]
-
Purchased auction vehicle in 2018
Hello sir I am an auction purchaser who has participated in 4 wheeler auction on 24-10-2018 and was a successful bidder and a letter was issued to me and latter said they will send the owner transfership documents, upon continues follow up till date I have not recieved the documets and still the vehicle is on the old owners name and when I call the concernd people they simply hand up the phone without proper answer, I request you to please do the needful in this case below are the details
SBI vs Gaddam Maheswar reddy
Vehicle Number: TS07FY5652
Aucton date: 24-10-2018
Auction Officer: T. Srinivas Chary (9951751621)
Auction by: RACPC (LB Nagar), Mansoorabad Village, Saroornagar Mandal, HYD-500068.
The third party name is : SM Associates hyd,
Mr. Vishwanath reddy (9553204444)
purchaser name: B. YADAV RAO S/o B. Vittal Rao
State Bank of India [SBI]
-
Short payment of maturity value of sbi life policy by rs.42,000
I had submitted all the documents for the realization value of My Policy No. 38005541006 to Agent but the agent submitted the documents to SBI Life office and theyr delayed the realisation as Agent did not bothered for whether SBI Life has made the payment or not, After more than one week SBI Life told agent that latest photo of the Insured person is required. So there was loss of Rs.42, 000 to me. But SBI Life did not want to listen or give copy of first set of documents received when, why they did not informed the agent as they wanted to protect wrong doing of their careless staffs. I have asked for the evidences and wanted the intervention of Independent auditor as there is total anarchy prevailing in company, They are not giving me short payment of Rs.42, 000 along with interest for more than six months
State Bank of India [SBI]
-
Transaction failure amount deducted
payment date on 18 march 2020.
Amount - 10760
Complaint number - 6324308793
Unsolved since 60 days
Kindly help. Mode of payment is debit card.payment was unsuccessful but amount was deducted and not refunded yet. Online complaint is taking more than the expected time i.e 45 days but it's been 60 days since I filed the complaint . please look into the case.
This review was chosen algorithmically as the most valued customer feedback.
Sir, I want to inform you about the service provided by the staff is unfair. They have gave the authority to the sbi gaurd to lock the main gate and use abuse word to the customer who comes for their work. Please take the essential action towards this. Y
Read full review
State Bank of India [SBI]
-
I'm complain about SBI atm my amount deducted but not receive
Sir mene 20march 2020 ko sbi ke atm se 10000 RS nikale tha pr last moment pr light chali Janese atm off ho gaya RS katne ka msg agaya or RS bhi deduct ho Gaye pr cash receive nhi hua mene online complaint bhi ki thi jiska ticket no ha 6263020488 seven working days me solve krna tha pr one month ho gaya atm jd EFNJ030082006 hai txn4339
Plzzzz solve my problem urgent
This review was chosen algorithmically as the most valued customer feedback.
I submit a BOB cheque no.561566 Rs 35000 on 3 rd Feb for my SB a/c 61063610215 at SBI branch treasury building Tonk. I received two masseses about deduction of cheque return charge on 4 th Feb & 6 th Feb. 2020 . I submit the cheque once . the first objection is image not clear for which account holder is not responsible. I met bank officers for retutn...
Read full review
State Bank of India [SBI]
-
refund on failed payment/ transaction
Sir, I purchased several car parts on Boodmo spare part Order#0210/0340642 for ₹3566 at 21:30 using Paytm, the transaction failed several times but than at 21:47 SMS request was sent from Paytm on my number for the approval of the payment. So after that approval the confirmation of the payment was
Sent at 21:51 which reads - SBIDrCard X119 used for RS.3566.00 on02Oct19 at 70015490
Txn#927516257970. So, here I'm still waiting for my refund.
This review was chosen algorithmically as the most valued customer feedback.
I took an education loan in the year 2014. The annual income of my family is less than 4.5 lakh and according to government policy, I should have received the subsidy amount for the loan time period. I received the subsidy amount only for two years in my account while the time period of my loan is four years. As I did not receive the amount for the loan...
Read full review
State Bank of India [SBI]
-
unauthorised txn.in sbi atm
5729477128
Date 2/08/2019

Subject:-Unauthorised transaction balance Deduction

Respected Sir/Madam,
I am saving account holder in your bank Account number xxxxxxx1313. Today I was I received a message on my mobile that Rs. 3500 has been withdrawn. but In reality, I had not received any cash in my hand. I checked my account summary online also. It is also showing a debit of Rs. 3500.Narration show online ATM WDL ATM cash 92140+Branch west Delhi

Kindly do the needful as soon as possible.
Product/Services: ATM Unauthorised Txn

Your Complaint has been routed to Branch:MANDLA for immediate redressal.
We are here to help
16 years' experience in successful complaint resolution
Each complaint is handled individually by highly qualified experts
Honest and unbiased reviews
Last but not least, all our services are absolutely free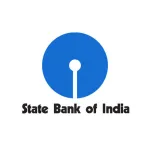 State Bank of India [SBI] contacts