Florida Power & Light [FPL] complaints
580
Florida Power & Light [FPL]
-
fpl. rate hike
There was a rate change in January, i was not notifed. i found out in June, $ 35.00 a month. That is a rediclous increase. I am paying for the excutives house, etc.

After 2 days i it a enegry specialist, in the middle of the all i was hung up on!

people need to stand up to F P L! we are being ripped off!

For $ 35.00 more a month , they can have some customer service!

phone system is impossible!
Desired outcome: a credit for not being notified about a rate in January in June! Also no customer service, When i finally a rep was hung up on!
Florida Power & Light [FPL]
-
fpl non customer service
i called fpl on 6/22 regarding a higher than usual bill.

Trying to get through they phone system is impossible.

When i finally got someone online, they transfered me to am enegry specialist.

I set n hod one 10 min, i had to hang up i had an apt.

I talked to social media on 6/22 - 6/23. call an tranafrer me. 10 min hold each time.

I. have an elderly mom to care for, and sit on hold for hr.

Over charge customers, and offer little customer service.

budget billing isa scam!
Desired outcome: contact with a specialist
This review was chosen algorithmically as the most valued customer feedback.
At or around 5:15 pm on 6/15/22 I C. Hayes was driving my company tractor trailer 53foot at exit #107 in the far right lane turning left on to east bound pine ridge road. Naples Florida. The person driving FPL vehicle #6499 driver side door front of cab numbered decal was in the far left lane turning left as well on to east pine ridge road and proceeded to...
Read full review of Florida Power & Light [FPL]
Florida Power & Light [FPL]
-
Shut off notice for deposit
I am 74 years old and only get a check once a month. I recieved a disconnect notice on June 7th that my electric would be disconnect if not paid by June 8th. This bill is for my deposit not my electric bill. I called and explained that I could pay the whole bill on June 30th when I get my ss check. They refused and said they will turn it off. It 8s going to be extremely hot the next couple weeks and I have breathing problems and without air conditioning I will not survive but they don't care. This is totally inhuman
Desired outcome: Keep electric on and I will pay bill completely on June 30th
This review was chosen algorithmically as the most valued customer feedback.
On April 3rd, 2022, I placed a complaint with the Better Business Bureau, in which I request to have a new meter installed after FPL took out my meter out in November 2021. FPL claimed that I would be billing on historical basis. I requested via my BBB complaint, the formula used to calculate my electric bill. This formula was never provided in...
Read full review of Florida Power & Light [FPL]
Florida Power & Light [FPL]
-
Chronic street light outage
We all should be complaining about this

574 complaints

81

resolved

493

unresolved

So I don't have much hope that my complaint will be attended to!

If I don't i'll be sending this ridiculous service info with a complaint to the PSC or others.

For months I have had to call about an illegal super aggressive bamboo tree that keeps taking out our light in an elderly community.

I speak with the repair guy each time and he just says keep calling me and I will fix instead of forcing the owner to remove the tree.

This is an excessive accumulated expense that we should not have to pay through our power bills or have our security light regularly off for weeks.

The last time he installed the wire bowed around the branches so it would break even sooner. I asked if he was going to leave it like that and he said yes!. This is ridiculous

R. Davis

7625 se wren ave
Desired outcome: Force owner to remove illegal tree
Florida Power & Light [FPL]
-
Damaging and killing two of the bushes in my driveway.
I was away on vacation and one of my neighbors called to have the light in my driveway fixed. When I returned home I found FPL had dug up the dirt in my driveway and scattered it onto the bushes up to four feet away from the your box choking and killing two of my bushes. This is the second time FPL has caused damage to my property. The bushes they killed have to be replaced.
Desired outcome: Replaced the two bushes and clean up their own mess
Florida Power & Light [FPL]
-
Meter is overcharging
We have an apartment unit in a newly constructed building with issues. This one unit is pulling more power than possible in the unit. We think the meter's calibration is off but can not get FPL to show up to assess the meter. We've had two appointments set, but they never follow up and come look at the meter. Poor resident is getting $1200 power bills which are 1100% over the other units average, yes eleven thousand percent! All equipment/appliances in unit have been checked and they are not pulling anywhere near the amount of power reflected on the bill. This is over the customer service agents can deal with. I represent the developer/owner of the apartment building. Please help!
Desired outcome: FPL to show up to inspect meter and resolve a glaring issue
Florida Power & Light [FPL]
-
Tree trimming around power pole
Called to have hazardous trees trimmed that are wrapped around the top of the the power pole for hurricane season and informed that it may also be the cause of my electrical interruption and was told they are not responsible and that I should call the county or a tree trimmer. It's an FPL pole on a county fire line the tree is wrapped around the FPL pole and power line and box that belong to FPL and FPL is responsible for ensuring safety of their equipment and property, the tree is a hazard and should be trimmed at the least. No resolution was given or concern on FPL's part.
Desired outcome: I'd like the tree to be trimmed or removed so that this is not an issue in the future.
Florida Power & Light [FPL]
-
Fpl will not return phone calls
Have repeatedly contacted FPL about a 300% increase in power bill but no one has called me back. Customer service on the phone is useless. They checked the meter but didn't let me know anything. I had a electric contractor check all wiring and found no problem. Electrician said there was no way my bill could be that high with the minimal power products in use.
Desired outcome: Speak to someone who can help
Florida Power & Light [FPL]
-
FPL Auto Bill Pay - Do Not Pay on My Statement ***DO NOT BELIEVE***
I owned my home for 20 years, sold the week before Christmas and bought my new home the week after Christmas.

I have made my payments on time every month for 20 years. When I get service on my new home they bill me for $323 Security Deposit...which I was forced to pay or loose service.

Finally I have completed paperwork to have Automatic Bill Pay drafted from my checking account 3 times. At the top of the past 2 bills is states AUTOMATIC BILL PAY - DO NOT PAY...but it shows a balance due for this months service and an amount past due for last months service, PLUS LATE FEES.

I have worked on this since December-- I have logged 12 hours on the phone with FPL, and they still have my account in shambles.

I was told yesterday that I could get the deposit back in a year if my account reflects a pattern of prompt payments. Well, FPL has made that impossible due to their incompetence.

Finally, tried to pay by phone this morning the amount due plus $1000 to cover future bills, and the system won't let me pay in advance.

FPL places clients in no-win situations. Customer service is very poor. Deeply frustrated.
Desired outcome: Return my security deposit, and draft my bank account each month to pay the bill.
Florida Power & Light [FPL]
-
Extreme rise in power bill
I have repeatedly contacted fpl about a rental house power bill which has always been in $200.00

Month range. Recently jumped to $800 and $900 month. Talked with them and asked for meter check. Promised to call me back with results. Been over 2 weeks and no call back. Almost impossible to speak with customer service person and recorded answer doesn't allow for complaints.

Very poor service! Plan to join class action lawsuit if nothing is done about ridiculous rate jump.
Desired outcome: Check past usage and see how ridiculous the current rate is. No central air/ heat and only 2 renters in 1100 square foot house
Florida Power & Light [FPL]
-
Debited a $6,000 deposit from my business and will not refund
Our independently owned restaurant with 22 years in business and a good payment history with FP&L, just got debited $6,000 as a non-refundable deposit to cover any future short pay in our bills. We have been told by multiple FP&L agents that they cannot refund this at any point in the future unless the business is dissolved or moves to a new address.

This happened as we have 3 separate accounts; Our main restaurant (about $3,000 per month), an adjacent outhouse with a separate address (under $200/pm) and outside lighting (under $200/pm). Recently one of the small accounts got inadvertently switched to paperless billing. With each new payment issued for the main account and one of the smaller ones, we missed paying one of the smaller bills. The way their accounting works, they paid the two smaller bills first leaving a small balance outstanding on the main account. After three months of this and us not seeing the emails from them (since we were now paperless) as they went into a different folder, they made the $6,000 debit to cover any possible charges for 2 months.

It is outrageous that they will not credit our deposit back and have no way this can be undone. Most services or utilities would charge late fees as a flat fee or a percentage of the balance outstanding.

We are happy to switch to automatic deposit so this will not be an issue for any account again but even this is not an acceptable resolution to FP&L.
Desired outcome: To go on an ACH autopay for all 3 accounts and arrange a credit of this deposit.
Florida Power & Light [FPL]
-
Broken sprinkler line and damage to our garden.
Our power went out recently and it needed to be fixed in the middle of the night by FPL. They fixed the pole issue yet they broke my sprinkler pvc water line in half while they were digging in the ground. They left a cone by it but never told us about the damage. The whole area was dug up as well. It used to be grass and now its rocks.

11030 SW 60th Ave

Pinecrest FL 33156
Desired outcome: Damage to our garden and damaged sprinkler line repair paid for.
Florida Power & Light [FPL]
-
Transmission tree line service
I contacted FPL Feb 16th about a tree that was close to the high voltage transmission line. It appeared to have been hit by lightning & was leaning towards the line. I stated my concern was the tree hitting the line if I dropped it myself. I stated have a couple of storage buildings & a chicken fence area & I didn't want it falling on them either. Two weeks later & 4 FPL tree specialist had been out. The first 3 told me they were not the right crew to take the tree out & they said it was too dangerous for me to attempt to drop it. They all told me they would get the proper person out there to meet with me & get the tree taken down.

The 4th person showed up. Very nice, very professional. He said he thought the tree had been hit by lightning & it was definitely in danger of falling into the power line. He said if I tried dropping it myself & it got caught in the line & I tried cutting the tree with my chainsaw, the voltage would go through the saw & kill me instantly. He estimated it was a 130K, volt line. He said he would have a crew out in the next day or two. That was on a Wednesday March 2nd. I called the following week as no one had shown up. The lady told me a work order had been submitted that Monday & they should be out in a day or so.

Fast forward to March 11th. A huge cold front came in & blew the tree over right onto my chicken fence (see Photos). Now, I have an even bigger issue to figure out in how to get this tree off of my fence safely. I trusted FLP in good faith to do what they said they would do. I even asked them if they could just cut out enough of the tree so I could safely drop it & was told they would take care of it for me. He even marked 2 others that are in the same tree root (tri root) to take out.

I called this past Tuesday to try & get this resolved. I had 2 more tree specialist come out. The 2nd one put in a work request & a crew came out today February 18th. Great crew. They took the two existing trees down & left the area clean. When I asked about the tree that fell on the fence, he said he could not touch it because it was now on my personal property & he didn't want to damage my fence anymore.
Desired outcome: FPL should fix this. It shouldn't have to be me.
This review was chosen algorithmically as the most valued customer feedback.
Our bill has steadily increased and our power usage has been less than ever. Starting in one of the hottest months in 2021 our bill was $150.00. It has now reached a total of $476.18 for one month! And I have been much more deligent in turning lights off, not running acs or heaters etc. We NEVER get a regular bill and ALWAYS get a disconnect notice to pay...
Read full review of Florida Power & Light [FPL]
Florida Power & Light [FPL]
-
Pricing Hike
As I'm sure that you're aware, FPL has received an insane amount of backlash in the Florida Panhandle. I'm just here to restate the absurdity of rates the we Floridian peasants are receiving. $20 - $50 increase is not enjoyable but understandable. However, with FPL, my bill increased $130 (as compared with Gulf Power last year). Since we are still in the "winter", I didn't run the AC/Heater at all and kept lights off, ran dishwasher, washing machine, dryer, etc.. a lot less to test if I would notice a major difference and no dice. After speaking with FPL's customer service representatives, I've just accepted that FPL is basically a garbage company and we'll have to succumb to the monopoly.
Desired outcome: Revert back to Gulf Power or charge reasonable rates.
Florida Power & Light [FPL]
-
Fountain Lakes Community in Estero FL. Electric Meter for power to our gazebo area at 22201-22211 Fountain Lakes Blvd Estero, FL
In October, Fountain Lakes Community in Estero, FL had an electrical company install a new electric line to our Gazebo area. It was finally approved in December but we still did not have power. December FLP staff stated the account had been deleted and we must open a new account. That was done... you have sent technicians several times since then to turn the power on. These technicians did not contact our office that they were on site and still no power to the meter. March 4th, a technician came out and actually talked to our Office Secretary Sherri Kurlas-Schalk ([email protected]). He did not connect the meter to power. He said someone turned it off and he could not turn it back on. Why was he sent out there if he could not connect it?

Three months later, and several visits by your technicians and we still do not have power to the meter. What is your problem with giving us service?

This situation has wasted many hours by Sherrie and your employees. Not to say the hours I have wasted trying to keep on top of the issue.

Janet Hildebrand

Vice President of Fountain Lakes Community Association

239 877-2038

[email protected]
Desired outcome: I would like it fixed today!
Florida Power & Light [FPL]
-
Very poor workmanship
On March 9th 2022 FPL sent a crew to 470 s cypress road for branch removal. This is a professional salon that has a backyard. None of the crew spoke proper english so there was no communication. This awful crew broke several of our tiles as they were scattered about. Our beautiful large potted plants were uprooted hanging out of pots. They left rubber and sharp wire scattered about the yard. Leaves and branches from what they cut down were all over the place and they broke our fence. When i arrived at work to this horrid mess I was just appaled at the disseray. This was horrible. I cant believe anyone would leave a job like this. I hope you take this as serious as it is. Thank you
Desired outcome: This crew should be fired and we should be re embursed for what they broke and the time it took to clean this whe mess up.
Florida Power & Light [FPL]
-
power cut off due to damaged meter can
Last year, I received a letter that my meter can was damaged. I notified my condo association who said it was my responsibility (which I later found out it wasn't) I had two master electricians inspect it and both informed me that since there are many other meter cans in the meter box outside, fixing mine alone was near impossible because the parts were unable to be located due to the antiquated unit in place. I called FPL on 3 different occasions and informed the agents of my plight to which I was informed they'd update my records and not to worry about it. Well, on Thursday, 2/24/22, my daughter called to inform me that there was no power. Upon calling FPL, I was informed it was because of the letter sent to me last year regarding my meter can. I was not sent an email or given a courtesy call that they were going to cut my power. It was just shut off. Since then, I have been in touch with several people in the FPL project department. Ruthie Abily ([email protected]) has been trying to assist me. The lawyer for our French Quarter Association provide me a letter they sent to FPL that they were already in the works of receiving a proposal to replace the entire can and to please reconnect power to my unit. I forwarded this email to Ruthie on Wednesday 3/2/22 and resent it from work on 3/3/22. I have yet to receive any more communication. Meanwhile, my property at 360 NW 69th Ave #201 Plantation, FL 33317 is still without power for over a week. I'm dismayed that the lack of concern for my family's displacement has not been addressed. What if we had an urgent need for electricity such as a hooked up oxygen machine? Then there's all the food in my refrigerator and the great inconvenience of having to relocate somewhere until this matter is resolved...and without any estimated time. This is completely unacceptable and I am wanting someone to contact me ASAP. I can be reached @ 954-534-0713 or via email [email protected] Thank you, Judith Diggs
Desired outcome: restored power and compensation for food lost due to cut power.
We are here to help
16 years' experience in successful complaint resolution
Each complaint is handled individually by highly qualified experts
Honest and unbiased reviews
Last but not least, all our services are absolutely free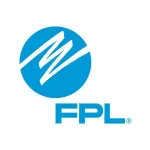 Florida Power & Light [FPL] contacts