Sky Sports complaints
514
Sky Sports
-
gary neville - commentator
Carabao Cup - Manchester City v Arsenal

I have never done this before but I am absolutely appalled with the outrageous rudeness of Gary Neville the commentator. He was extremely biased. Yes we were able to see for ourselves that Arsenal were not playing to their best but Gary Neville was constantly saying negative things throughout the whole game. He kept repeating himself, he only had to make the comment once. Does he not realise that children watch these games and my children are great Arsenal fans, even belonging to Junior Gunners. The negativity which all these ex professional footballers seem to do and say is not setting a very good example. For example, it got to the point where my son aged 10 was so upset he shouted out to the TV "Please shut up". Why is everybody always targeting Arsenal. I cant remember Chelsea having the same sort of criticism when one year they were champions and then the next they were more than half way down the table. As my mother said years ago the Commentators were not biased and you never felt they were favouring one team over another. Why is it that the ex Arsenal players are also so negative towards the team and Manager. Every day my children are reading negative information about Arsenal. I am sure that when Arsene Wenger actually does leave hopefully being his decision, all you Professionals will then turn round and say what an amazing Manager he has been for the past 21 years.

I know that children have to learn about losing as well as winning but the negativity for 90 minutes was just overkill.

I hope for the sake of Gary Neville that in the future he will stop and think who is listening to his commentating especially when children are watching and are passionate about football. I just hope that the ex professionals who are commentating tonight will take this on board as the negativity in the press is bad enough as it is.
This review was chosen algorithmically as the most valued customer feedback.
Gary Neville's commentary during the League Cup Final on sky sports quite frankly ruined the viewing experience. From the start he just could not remain impartial and offer running currently as appropriate. He just kept talking and talking, spewing mainly negative unhelful, useless opinions. Better decisions have to be made about commentators in the future...
Read full review
Sky Sports
-
biased boring gary neville
Omg who on earth gave Gary Neville a job. He is not impartial and his commentary is so one sided.it was clear from before the game even started he didn't like arsenal and made it obvious throughout the game time and time again. Yes arsenal didn't play the game as they should of and we could all see that for ourselves without him running every single arsenal player down. He was an average footballer and and even worse commentator
Sky Sports
-
sky sports commentary
Gary Neville's commentary in the face of Martin Tyler's factual, interesting, fair statements is a disgrace. He is biased, rude and demeaning, and does not deserve the privelege of commentating on the football you provide. Please, for our, the viewers' sake, stop giving him this privelege and reserve the position for respectful, interesting commentators.
Sky Sports
-
gary neville
Gary Neville is totally disgraceful as a commentator. He does not talk about the game, he criticises the loosing team, in particular Arsenal at the final cup. The way he criticised Arsenal when he saw a child crying saying " this is what you get" is a disgrace. If he is not capable of being objective he should be fired by sky.
He said 3 times disgrace in the same sentence for Arsenal, the only disgrace I see is Mr Neville !
Sky Sports
-
co-commentator gary neville
Today, I watched the Man Utd vs Newcastle match on Sky. The main commentator is so good, but there are numerous mumbled interjections by Gary Neville. He just says words - not sentences, and if one can work out what he is talking about, it is meaningless. Please get rid of him. I turned down the sound totally, and the large crowd of us watching in the room were in total agreement.
Gary Neville's endless droning on about how bad Arsenal are, completely ruined the neutral's viewing of this match. Please get rid of him. The main commentator is so good. Why is it felt that anyone else it's needed?
Sky Sports
-
facebook. page using skysports logo
Please see

https://m.facebook.com/Slysports-BobnPhil-1586564078064374/?tsid=0.8629775281491363&source=result

https://m.facebook.com/Slysports-BobnPhil-1586564078064374/?tsid=0.8629775281491363&source=result

https://m.facebook.com/Slysports-BobnPhil-1586564078064374/?tsid=0.8629775281491363&source=result

https://m.facebook.com/Slysports-BobnPhil-1586564078064374/?tsid=0.8629775281491363&source=result

https://m.facebook.com/Slysports-BobnPhil-1586564078064374/?tsid=0.8629775281491363&source=result
Sky Sports
-
sky sports football
Why is it necessary to have biased commentators for premier league matches. Gary Neville does all the Liverpool games when he has and has admitted on air he hates Liverpool. Yesterday game against spurs you could hear his excitement when Spurs equalized. Then saying the penalties were clear when they were not. It should be possible to have independent commentators for the main premier league games.

I often have to have the TV on mute when he commentating because he is so offensive. It is offensive to allow someone so biased do the commenting for Liverpool games. I can accept bias with the pundits before and after the game but not during the commentating.

Please stop him commentating on Liverpool games for basic independence. We need neutrality from commentators not bias.
Sky Sports
-
jim white
On a day west bromwich albion lay their legendary number 9 to rest, mr white has the nerve to send out a tweet asking why has daniel sturridge turned down the number 9 shirt at newcastle utd to join wba?
Typical anti west midlands, lazy, and unprofessional opinion. On a day like today? How extremely distasteful. Hang your head in shame mr white. A public apology should be made.
Sky Sports
-
rugby union coverage.
I would be interested to know if any of your Commentators, Editors or Directors have ever heard about Sky Plus or planner? and if so, why do they now insist on telling me and others about the score and details of every other match that is being played. You may say that some viewers will be interested in whats going on in other matches or how the table stands, can I tell you that the only people that are obsessed with this, are your commentators, the rest of us can wait until half time or the end of the match, when we can avoid it in one way or another. If we were as obsessed, we could find out those details be asking; Alexa, Google or chanel hopping, but the way you are presenting matches I can not avoid it, you are forcing this on me and I dont have a choice. If you want to provide information about other matches that are currently being played or have just finished. provide that option on the red button. So could you please tell me why, just to watch Rugby Union, I have to buy Sky, then Sky Sorts, HD, multi room and because you have obviously done a deal with BT, Bt sport and BT multi room. That I record the match that I really want to watch, because for various reasons I can not watch it live or I want to watch both matches on sister channels, but then the one I have recorded, is discussed in detail, not only the score, how many tries, who scored them, who the man of the match was, how the game flowed, how the table stands and then, your [censor] of an editor will super impose a video of that game over the one Im watching. So having done that, tell me what is the point of watching the match that is being recorded? Tell me why I am paying you so much, just to have it spoiled by you? STOP IT. Commentary is supposed to enhance not spoil. Oh and can I have a full years refund Please.
Sky Sports
-
gillette soccer saturday on 10 channels
On Saturday 13 January 2018 at 15.00 pm I was amazed to discover that Sky Sports was showing Gillette Soccer Saturday on 10 different Sky channels at the same time. It was obvious that Sky had virtually nothing to offer sport viewers at a prime time on a Saturday afternoon. Here is a list of the channels that I noted down at 15.00 which was showing Gillette Soccer Saturday, and this situation had been the same for the previous hour and lasted until approx 17.00 :

Channel 106 - Sky One HD
Channel 221 - Sky One
Channel 401 - Sky Sports Main Events HD
Channel 402 - Sky Sports PL HD
Channel 403 - Sky Sports Football HD
Channel 409 - Sky Sports News HD
Channel 435- Sky Sports Main Events
Channel 436 - Sky Sports PL
Channel 439 - Sky Sports Football
Channel 475 - Sky Sports News

I have noticed similar Sky Sports duplications happening on previous occasions and it appears that Sky is reducing it's expenditure on sporting events, or more sporting events are being taken over by BT, ITV, etc.
My Sky package was recently increased by + 20% and it appears that we are now definitely getting less for our money
Sky Sports
-
sky sports boxing commentary
I am making a complaint in regards to Sky Sports Boxing Commentary. I have been a fan of boxing for many years which I watch on regular basis on your channel and Boxnation, I have noticed that the boxing commentators tend to be extremely biased towards overseas fighters. For example at times they do not address the opponent's punches against the British fighter, to me this has been going on for many years in Britain as well as the fact that this has been more of a rising issue since Ian Darke was a commentator on your channel. Compared to many other boxing channels I can openly say that Sky Sports displays the most biased commentary which, at times, puts me off of watching some of the fights. I do have reason to believe that I am not the only individual to have noticed this as it is blantantly obvious in many of the fight broadcasted on your channel. I would to see an improvement with the commentary in the near future.
Sky Sports
-
commentators
I recently watched the Tottenham vs West Ham game tonight and I was deeply unsatisfied with the commentary from Tim as I felt he was very biased and extremely rude in regards to the West Ham goal scorer and the West Ham team in general.In the future it would be lovely to watch a fair level headed commentator to on sky sports to make the match a little more enjoyable.
Sky Sports
-
super sunday - commentators
As an admitted Man Utd fan, I was appalled to hear Noel G was to be a pundit during the match. My fears proved to be correct, what a rubbish talked. I pay money to sky but i don't pay it to watch bias comments. Pundit setup is generally bias in any event e.g. No Everton pundit but NG appearance takes the cake. Who is this guy? Done nothing in sport just a bias celeb trying to get more tv time for his up coming concerts. Where was the corresponding United Fan - and can't count Gary as he is a paid employee. The Professional pundits looked decidedly uncomfortably in their chairs. Was Noels appearance down to the Owners of man city?

Maybe sky need to take some serious consideration into who they invite as pundits for the matches and have more balance in the future.
Sky Sports
-
live nissan super sunday
Manchester United Vs Manchester City. 10/12/17

Who is "Noel Gallagher"? From what I know, he has never played or had anything to do with competitive football. Why on earth was this person in the studio for one of the biggest football matches in the world? The point of having "experts" in the studio is to dissect the game. NOT for random fans off the street to talk bollocks !

Very disappointed and will be cancelling my subscription if this happens again.
Sky Sports
-
football commentary
Please stop Alan Smith commentating on anything. He wasn't that good as a footballer but is even worse as a commentator. He is very biased against Newcastle United and in general just states the obvious.

In general the sky sports commentators are very good and know what they are talking about but Alan Smith hasn't got a clue what he is talking about.

Please remove him from any kind of commentary.
It appears to me that Sky Sports are no longer the leading sport channels. It's bad enough that they have lost the Champions League but to lose the Ashes Series is disgraceful. It's not like the subscription is cheap! How could they lose both of these to BT Sports? I don't think the money that I have paid for my subscription is worth it! I will not be renewing my Sky contract.
Sky Sports
-
rugby commentators
Hate sending complaints in but enough is enough. As a major fan of the international rugby games, it seems to me the commentators now seem to think it's necessary to talk constantly; this is not commentating it's waffling. The worst has to be Mark Robson who seems to believe we are impressed and want to hear his non stop waffle about his knowledge and history of the game...even when the game is in full flow! Just commentate on what's happen on the pitch for goodness sake. Oh, and could the commentators please keep quiet when the officials are talking to the players, so we can hear what's being said...I thought that's why they have a mic fitted?
Sky Sports
-
sky sports cricket
Just switched on to watch England v WIndies and if I was'nt watching it I would have thought the tennis was on, I don't care how PC you are, please, please leave the commentary to the Men on a predominantly Mans game, by all means women can comment on womens cricket and their version of football, but I want to hear from seasoned male professionals who have played the game at the top level for there views, I am starting to get somewhat cheesed off with the introduction of women in commentary on all sports that they are not part of, call me sexist if you like but I know many, many who agree with me, I had to turn off the sound in the end, do us a favour and cut this practice out :o (
Sky Sports
-
sky sports
I am very angry with the commentator on tonight's Lithuania and Scotland game. All he did was bring Scotland down and belittle them. They played very well and maybe they haven't Done so in the past. Even when they won he said it doesn't happen so often I am Scottish and I am extremely angry about this I was enjoying the game he put a downer on it at every opportunity. Please do not let him ever do the commentary on a Scotland game again. We are a country that are doing better at football and don't need to be brought down. He should leave his negativity at home
Sky Sports
-
solheim cup coverage
The Sky coverage of this year's Solheim Cup rates as the worst broadcast of any sports event I have watched. For example the final day of play:
-The male anchor appeared to have little knowledge of golf and had no comment to make other than rehearsed/researched facts that added nothing to the play.
-There was a strong bias to showing the shots played by USA team.
-The interviews of players when they finished built up the USA players in lovey-dovey terms while those of Mathew, for example, were short and to the point and made for sensible viewing.
-Not enough time spent on showing golf.
-Poor continuity - why show the second pairings tee-off from the first hole before showing the first match complete the first hole which was a reachable par four and therefore finished before the second match could tee off.
-Inform Rolex that in their advert about the Solheim Cup, Lydia Koh is not a European.
-With the notable exception of Mickey Walker and Laura Davies, this was an unprofessional production.

Subscribers to Sky deserve better than your broadcast of this year's Solheim Cup.
Regards,
Robert Hughes
We are here to help
16 years' experience in successful complaint resolution
Each complaint is handled individually by highly qualified experts
Honest and unbiased reviews
Last but not least, all our services are absolutely free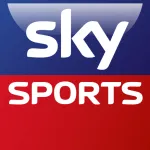 Sky Sports contacts