SingTel
-
poor router, poor services
Poor Router, Poor Services

I am very disappointed with SingTel services. Mid-March, 2015 I subscribed to SingNet exStream Broadband on Fiber 200m Unlimited Service and after installation completed and services activated on 11 April, 2015, I found the wireless connection speed of this broadband, with using the router Aztch FG7003GRV(AC)-J provided by SingNet, is too slow.

The speed test results got by us and SingTel technicians in our house.

Living room Bed Room
Best (mbps) 40 19
Worst (mbps) 20 3

Testing conditions:

a. with nothing block in living room
b. three (3) meters away from router in living room
c. with room partition wall block in bed room
d. 8.2 meters away from router in bed room
e. using note book: hp ProBook (brand new)
f. using software: OOKLA Speedtest

The explanations of low speed wireless connection from SingTel technicians and officers from Technical Help Desk are,

1. Signal blocked by the walls and furniture, .
2. our computers/devices are too far away from the router
3. our devices are not good enough
4. our neighborhood or other customers nearby using the same signal channel
5. comparing with the new HDB flat, the walls of old HDB flat blocks signal seriously
6. the signals go and turn 90 degree to our computers/devices

And SingTel advises on the possible solutions,

1. Because the speed can reach 229 mbps using the fixed cable, to lay wire and use the fixed cable
2. to relocate the router to center point of the house so that the computer is not too far away from router, one cable running to TV set is free,
2nd cable running to desk top will charge customer S$80,
3. to add one more router, costumer to buy by themselves,
4. to use extension wire to move the wireless adaptor near to the router, costumer to buy by themselves
5. to buy auxiliary device by customer themselves,
6. to buy another router by costumer themselves (S$300)

The solutions proposed by SingTel technicians are not reasonable and fair to customers, because the nature and truth of this issue is SingTel choses a poor quality router and provides poor services.

Again and again the SingTel technicians try to explain that the wireless receiving cards in my computers limit the speed of wireless connection, however, all my devices including computers and smart TV can work smoothly when I used 100 mbps Fiber Broadband (provided by other) and all cannot work well after I upgraded to 200 mbps fiber broadband with SingTel. I cannot believe in that 200 mbps fiber broadband is worse than 100 mbps fiber broadband.

In the past month, after calling 1688 numerous times and 3 SingTel technicians including a senior one came to my house to check and test, the issue of too slow wireless connection is still there. SingTel told me they do NOT have solution at this moment and I should buy another router by myself to improve the wireless connection.

We would like to seek SingTel kind assistance and strong support to resolve this problem with a proper solution to provide at least 30 mbps wireless connection at any point in our house, that is not over demanding
SingTel
-
singtel postpaid data
I had my billing cycle on 16 May 2015 and today 18 May 2015, I received sms saying I have used up 2.5 GB of my data. I have not left home on 16-17 May 2015 and using my Home Boradband (Singtel Mo Home fibre), today I am in town, I received SMS saying I exceed the provided data usage. I do not watch movies over the phone and only emails and facebook as usual reading over past months and years. How can I use up 2.5 GB in one day or even 3 days when I don't download large sizes contents ?

I called up 1688 this afternoon, the CS suggestion is to turn of mobile cellular whenever there is WIFI. That's not the point ! I am using like usual since then and only this month May and only 3 day used up 2.5 GB ? In fact singtel CS answer is not solving my problems ! why this only happened in May 2015 when my usual I never need to turn off mobile data when wifi presents was done in the past will not give me this shocking bill and usage ?
SingTel
-
unfair deduction of minutes
****beware of singtel prepaid********

When you top up the hi! $28 it gives you all these local minutes. but if you subscribe to a data plan (through a different prepaid card), and use up your data, singtel does not give you a warning.
Instead - they deduct data plan usage from your local hi! $28 amount and from your main account. completely outside your knowledge.
Do not be suprised if you try to make a call and find yourself out of balance!
SingTel
-
singtel
Very disappointed with Singtel on their bill system. Singtel agreed to waived the bill last month (Dec14) after a few CALLS and through facebook negotiation. However, today, I received Singtel bill (supposely the period of bill is on every 20th of the month to 19th of the month) but this bill reflected date on 12Dec - this should be included under the waived amount.
Hence, PLEASE GET THE MANAGER TO REPLY ON THIS MATTER ASAP if customer service officers are not able to answer / accountable to this matter. The feedbacks I heard was SINGTEL WILL ANYHOW CHARGE CUSTOMERS' OUT OF NO WHERE.. Why does Singtel resort to this?
SingTel
-
phone number used by another person for wechat
Singapore, 18th Jan 2015
Hi Sir or Madam

I want to complaint against SingTel with the breach of my personal mobile number as my registered number that has been registered with SingTel has been used by another person for WeChat messenger for phone and Messages. This is probably not the only app that this person used my registered number for, I am protected by personal data protection act in Singapore which means that my mobile number should not be used by another person for wrong purposes or any third party applications. I am also registered in the Do not call registry for sms, text, phone with the DNC provision under the umbrella of Personal Data Protection Act. I have spoken to the Customer Service Officer and they do not even care about what happens to me as they are a call centre that is located in Malaysia so they do not care to give any solution and they just told me that we can terminate the number and there will be an early termination charge. I have used this phone number under post paid registered plan since 18th Oct 2014.

The Customer Service On Duty Supervisor was so irresponsible and his name is Navin and his customer service representative is from Pakistani, his name is Benson. I think I will bring this case against Singtel for not protecting my personal data and breaching it. I do not feel comfortable using my existing number knowing that another guy can possibly use my number for any apps that we do not know of. Because of this reason, I do not mind to terminate my number and plan and told them I am not responsible for early termination fees, as this termination was not meant for this to happen but happens for the insecurity of another person could be using my number for any wrong purposes especially when phone number is relevant. With this if SingTel would not be responsible I would like to bring this case against SingTel. There has been way too many misconducts that SingTel has done damaged to the customers

I would write in this case to Personal Data Protection Commission to ensure that Singtel do not take this lightly and make sure law and justice is done. I would like PDPC to look into this case and take a mesurement actions against that as I have been breached on my personal data protection and dnc ( for someone to use my number for unknown multiple third party act)

Since the SingTel are not responsible about this I would need to look into this matter lawfully and will need to sue singtel for this case against SingTel

I have the evidence that this number is used by another person on we chat and would ensure that SingTel rectify this issue.

Please assist with this complaint for the next level course of Actions. Thank you.

Regards

Seliana +65( 9649 1459)
This review was chosen algorithmically as the most valued customer feedback.
I purchased an iPhone 6 Plus and chose Singtel as the network provider. I also added the additional monthly cost of around $10 for making overseas calls. This meant that I can make overseas calls from Singapore and as long as remained within the allowed 400 minutes per month then I would not be charged any additional costs, or so I thought. When I spoke to...
Read full review of SingTel
SingTel
-
Lousy & unprofessional service
First and foremost, I would like to apologize if I might sound harsh.
As I am really feel extremely irrigated, frustrated, unhappy and disappointment with Singtel Service! I regret having 2 years contract with Singtel, I believe I will terminate the service once I fulfil the 2 years.

During 18th Dec 2014, I was having network distortion. My 1st call to your customer service 1688 around 10am, not to say I was being hold for several minutes. The officer that picked up my call, simply told me there is some network problem and got to wait for 2 hours. However I explained to him that it couldn't be. As I have colleagues surround me using Singtel and we are at the same areas, I believe we share the same coverage but why only me facing this problem. I told him could it be my SIM card problem? As recently I bought a nano SIM card, however I din activate that SIM card as my hubby's phone was spoilt therefore I am letting him have my IPHONE, and currently I am using NOTE 3. Is so obvious nano cant be used on NOTE 3! AGAIN he put me on hold for several minutes, finally he told me yes it was because my OLD SIM CARD has been deactivated and if got to reconnect I got to pay S$10. As a customer I feel being cheated, is not because of the S$10, I feel cheated why I was not being informed that the OLD SIM CARD will be deactivated and Singtel is just going to earn that S$10 out from me for nothing? Why Singtel can msg though my mobile nos guiding me how to active NEW SIM CARD why cant it msg me saying my OLD SIM CARD will be deactivated? I don't mind to pay that S$10 if msg was bring across in the 1st place! That Officer promise to return my call in 2 hours time as he need to check with his mgr if that S$10 can be waived. GOSH I don't know why he need 2 hours!

Please take note this is my company line, and I am a sales personnel. Remains un-contactable shouldn't happened to a sales personnel. 3 hours, I waited for 3 hours and I decide to call back 1688. AGAIN was hold for minutes, another officer picked up the call told me that my request was still in processing, and my line should be able to reconnect around 3pm. Well HOPE was given to me again. And I asked him will I be charged for my NANO SIM CARD, I am not using that SIM CARD definitely I wont be paying for a thing that I am not using. Your kind officer told me that SINGTEL is doing promotion as long I bought it online I wont be charged. He said he confirmed that it wouldn't be charged! I am being such a fool to believe him and I keep on and off my phone when reaches 4pm. Well I waited patiently as I cant stand to call SINGTEL 1688 as I know I will be putting on hold again.

However during 7pm I cant stand it any more, I made another call to SINGTEL. AGAIN I was on hold, but this time round the 3rd officer asked me for my SIM CARD NOS. He said without SIM CARD nos my OLD SIM CARD cant be activated! Well can you see for the 1st 2 call, I was treated like a fool? Although the 3rd officer guarantee me that he will do a closed follow up with the case, still I insist to speak to his manager! I explain the whole thing to him, and I asked him to give me a satisfied answer. His name is Mr Emmanuel, all I can said he take his initiative to call me and update the reconnection status. Though I was treated like a fool by SINGTEL almost whole day nevertheless it cool me down. I din expect that I will be dropping this complaint email to you till I receive my bill on 26th Dec 2014. Guess what I was being charged NANO SIM CARD! AGAIN I WOULD TO EMPHASIZE I DON'T MIND TO PAY FOR THING THAT I USED! WHY SINGTEL IS TRYING ALL MEANS TO EARN THOSE MONEY THAT IS NOT WELL DESERVE?

WELL, pertaining on the waiver of my Bill, I manage to get attention only after my 2nd call to SINGTEL 1688! 1st call promise to call me back but nothing has been done. Till my 2nd call!
Honestly, I am also using M1! At least at the moment M1 is not giving me such a router customer service! if you were me will you still subscribe to SINGTEL?
ALL I can say is lousy & unprofessional customer service, mostly importantly we might even can billed for those unknown thing!

Can anyone give me a satisfied reply pertaining all the above? Or singtel is having a large customer based by loosing one or two customers is alright?

Lastly, I don't understand why my name can spelt correctly in the mailing address but not the details charges. From this we can see how professional SINGTEL is.
SingTel
-
rude customer service name jasmah bte abu
Called singtel fr the past 2 days dd since 18/12/14 & today dd 19/12/14 @5.45++pm. My call was being transferred from 1 person to another (4person altogether). Lastly i was being served by lady called Jasmah Abu. Her voice tone was yulk and very unpleasant manners. I told her off that ifshe cant tolerate frustrated complaint from customer then its best that she resign from her current job. She's not helping much but make me more stress coz she dont even know how to explain properly. Very very disappointed with Sintel services. Was being charge unnecessarily from 3rd party of $175 & no explanation given.. plus RUDE CUSTOMER SERVICE OFFICER NAME JASMAH ABU.. pls Singtel..do someThing wiTh ur services & ur Customer Service too...
SingTel
-
conversion to cis plan cost
Have been on Singtel CIS plan for > 20 years. Renewed contract online and was told that I had to pay a conversion fee of $80+ to change it back to a CIS plan. This cost was not stated upfront nor mentioned. To add to all the inconvenience, I was asked to go all the way to Comcentre and I waited 3 hours before I was attended to. Parking costed me $7.50. None of the staff, online chat, customer service, etc could tell me the rationale for charging >$80. If Singtel had clearly stated upfront on the website that there would be a cost of conversion, nobody in their right frame of mind would have done a recontract. I am being penalized for Singtel not being able to process a CIS plan online unless its their intent to extort $ from their long time customers. Service has been really terrible, with Singtel's integrity at stake. I am extremely pissed off with the extortion and great inconvenience Singtel has put me through
The complaint has been investigated and resolved to the customer's satisfaction.
SingTel
-
delivered iphone with scratches
I recontract my phone to easy mobile which I have no choice but to get my phone by delivery. They delivered my phone last saturday night but the delivery guy don't want me to check the phone before I pay even if I insisted. He said I can call singtel if theres any problem. I paid it anyway because I didn't think there would be any problem. After that I found out that there are scratches on the back of the phone, I called the customer care but they say they will just contact me after 3 days, but shes not sure also what to do. I went to nearest singtel shop and the guy said I should go to comcentre and so I did. Then the guy who spoke to me say they cant replace my phone because its not hardware defect. How could they not replace my phone when its not my fault at all? They already caused me trouble by giving me a damaged phone with my hard earned money then they still don't want to replace it? I cant believe this is the kind of service they're providing!
Resolved
The complaint has been investigated and resolved to the customer's satisfaction.
SingTel
-
incorrect billing
I've been waiting patiently for Singtel to resolve this for over a month before it was transfer to email correspondence. It has been another month since our first email correspondence. There must be at least 10 email exchanges and phonecalls but yet there is no suitable resolution proposed. Why is that?

This email to Singtel summarizes my complaint.

I have been a Singtel customer for a long time and the
recent episode have left a bitter taste in our mouths. We feel hard done by
Singtel.

This is my perspective.

1. Singtel representatives came to our home to offer
'upgrading' services. They explained that this is part of their scheduled runs
to upgrade existing customers to the superior fibre services. We declined the
upgrade as we were happy with our current plan with Singtel.

2. The representatives then went on to reassure us
that there will be no increase in charges for both the act of upgrading and
also the subsequent contractual agreement with Singtel. With that assurance, we
invited them in for the upgrade.

3. Their first attempt of upgrading was unsuccessful
(We couldn't receive BPL and there was a big match of Liverpool vs. Man City).
I then told them that I want to keep to our current plan and do not wish for
the free upgrade. They told us that they can arrange another visit and again
reassured us that it will be at no extra cost both the act of upgrading and
also the subsequent contractual agreement with Singtel.

4. As they were about to leave, they told us to acknowledge
certain forms. They did not run through the form with us nor did they bring our
attention to the change in subscription fees. I honestly believed the Singtel
representatives that the upgrade to fibre was free. Until I received my bill.

As I have told the Singtel representatives, we
are happy with our current plan with Singtel and have no need for fibre
services at this point. Please advise on a suitable resolution on this matter.

Regards,

Edwin
The complaint has been investigated and resolved to the customer's satisfaction.
SingTel
-
singtel worst customer service
I called the customer service to clarify on my mobile data billing charges. Worst ever experience - the call went on for 45 minutes wherein I was placed on Hold for 11 times by the Singtel Customer Service Officer. Its hightime Singtel must improve on service quality - being the largest telecom in Singapore. The billing charges were incorrect with no proper explanation on the call regarding why I have been charged this amount. I would rate it as substandard compared to other Telecom providers.
Resolved
The complaint has been investigated and resolved to the customer's satisfaction.
The complaint has been investigated and resolved to the customer's satisfaction.
SingTel
-
over charging
I would like to file a formal complaint for Singtel. I was very disappointed. I have two mobile accounts with them. Last April I called their hotline number to cancel my accounts since I have completed my 2 years contract. Later did I realize they did not cancelled my two accounts and only cancelled one. What's worst I overpaid them & when i asked for a refund they told me they have not cancelled the other line. This is obviously disappointing. What's worst they still charged me when I told them to cancel. Very disappointed.
Resolved
The complaint has been investigated and resolved to the customer's satisfaction.
SingTel
-
bad service cso dept
CSO dept singtel service sucks
I am very frustrated with the service with Singtel. For more then a week my line was not working. Many calls and long waiting before get through the CSO which 9 0f 10 are foreigners who keep refer me to senior manager again a FT but nothing coming up. On 27/5 about 10:30 first speak to CSO and promise me a senior officer will call me back. At 3 pm so call senior officer call spoke for not more then a minute he told me he will ask a technical officer to call me, just like previous day no call received and my line still down. With so many FT in Singtel is this the standard of service we received? Can someone tell me what so I do to get my tel line back? This line has never had outstanding bill before. It all happen when we wanted to install fibre and was told it need to change from analogue to digital and the digital line was activated on the 23/5 but till today our tel line still not working.
The complaint has been investigated and resolved to the customer's satisfaction.
SingTel
-
data roaming usage
Just received a bill from Singtel charging us a crazy amount of 5k plus and additional 1k plus based on a DAY of usage for "pay as you roam surcharge" and DATA Roaming Usage.

2 points to being up.
1) This number does not travel overseas.
2) if we were to use roaming, Singtel as a unlimited data roaming service that charges as low as $15 a day.

It's ridiculous how data usage are being charged by Singtel. I dun think we need to explain more.
Resolved
The complaint has been investigated and resolved to the customer's satisfaction.
The complaint has been investigated and resolved to the customer's satisfaction.
SingTel
-
internet connection and phone line
Previously on 15th May 2013, made a call at 8am to Singtel and was waiting for someone to pick a call for about 15 min and spoke to a lady with regards to my frequent disconnection issue. Was advised that she will check and revert after 2 hours. No callback from her and I need to callback on my own at 12noon. Was assisted by a male this time. Repeat the whole story again. Did some changes to the settings and was told to monitor for 2 hours. This time round it works but is only for the 2 hours. Unfortunately for me, when the person calls, it works and thought case closed but after the call, the same problem happened again. I have to call again near the evening and someone arranged for a technician to come to my house to check the next working day. However, the next working day, the technician come up with a reason saying that he is held up by something and explained that the disconnection problem is due to a server issue at their end. Since the connection is fine on that day, we accept the explaination. Right now the connection is slow. Speedtest result shows around 4mbps and when I called Singtel again, they tried to explain their way out saying connection that I should be expecting should be around 8mbps and I can never get 10mbps. I stated my point clearly that a few days ago when I called, I did a similar speedtest and gotten more than 10mbps but with the disconnection issue. The Call Centre staff this time wasn't that friendly or patient but still managed to arrange for a technician tomorrow. However this service should not be tolerated and I feel their standard has dipped tremendously.
Resolved
The complaint has been investigated and resolved to the customer's satisfaction.
The complaint has been investigated and resolved to the customer's satisfaction.
SingTel
-
poor internet connection
I am subscribing 200Mbps Singtel fiber service but the actual speed only around 10Mbps and even worst for this few month which can go as low as 3Mbps. Been called to Singtel for few times but the issue still repeating. They ask me to restart everything and performed the speed test but after the phone conversation the problem repeating again.
Resolved
The complaint has been investigated and resolved to the customer's satisfaction.
The complaint has been investigated and resolved to the customer's satisfaction.
SingTel
-
poor service
Poor service 1
Went for re-contract but was not told that plan price has been increased and caller ID has to be charged at per month of $5.
Multi-line discount has also reduced from 15% to 10%. If I were informed of the changes, I will not have done the re-contract as it is not beneficial in the long term.
Poor service 2
Called their customer service hotline on this issue and the whole duration is 28 min with most of the time waiting. 1st guy who answer the line is courteous and answer to all my questions. But not the 2nd guy who is tasked to "explain according to the contract signed". Arrogance and bad attitude is very bad when answering to customer grieves. They shall have apologized first and then provide explanation. Customer satisfaction is very important for Singtel to retain market share as the price plan is no longer competitive.
Resolved
The complaint has been investigated and resolved to the customer's satisfaction.
This review was chosen algorithmically as the most valued customer feedback.
I would like to lodge a formal complaint against the service we experienced at your Singtel Shop in Tampines Mall yesterday (26 Dec 2012). Here are details of the event: • 3:30pm – We came to this outlet to return our MIO TV console and to terminate our Broadband service. • 4:26pm (one hour after) – We received a queue ticket (#S2164) and were told that it...
Read full review of SingTel
The complaint has been investigated and resolved to the customer's satisfaction.
This review was chosen algorithmically as the most valued customer feedback.
Recently, all 3 Singapore telcos fined S$10, 000 for inadequate 3G coverage. Do you think this is enough? After watching the News, this let me recall about my dual sim card phone was loss in the bus 2 weeks ago, on 24 November 2012 at about 10pm. As I have 2 sim card concurrently running on my phone, which is Chinamobile Prepaid Card and Singtel Prepaid...
Read full review of SingTel
We are here to help
16 years' experience in successful complaint resolution
Each complaint is handled individually by highly qualified experts
Honest and unbiased reviews
Last but not least, all our services are absolutely free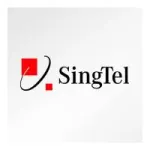 SingTel contacts