JetBlue Airways complaints
393
Newest JetBlue Airways reviews & complaints
This review was chosen algorithmically as the most valued customer feedback.
My 81 years old mom and I booked flights on October 6 to Santiago DR. when we arrived at the airport our flights were changed on the pretenses that we arrived late. The flights were for 3:55PM and the representative claimed that the airplane doors closed at 2:00PM. We were booked for 9:55PM and that flight was delayed as well. It seems that your airline...
Read full review of JetBlue Airways
This review was chosen algorithmically as the most valued customer feedback.
Booking # GURXKR. My flight into JFK was delayed, I had an international connection which I missed. I was rebooked on another flight 24 hours later (the only flight to that airport) by a JetBlue representative in the airport; I was told I would be eligible for a refund for a hotel stay of up to $250 (which I had to find, book, and get myself to and from...
Read full review of JetBlue Airways
Bagage over charge CXSXXK
I travel out of Guyana last Friday night with JetBlue1966 and I paid online for my 2nd bag 1st bag was free. I weight my bags at home, and I was with in the weights. when I check the counter agent said I have overweight I have to pay 150usd I didn't get the opportunity to balance my weights so my bag weight could be correct because she keeps insisted, I must be paid for the overweight so i paid 45usd online and 150usd total is now 195usd for my bags. As I am JetBlue member and credit card holder of JetBlue. I shouldn't be treated as I did by the agent. I would like to get some kind of credit for being a member. My phone number [protected], email [protected]@gmail.com Thanks for co-operation, Komal Ramkarran
Is JetBlue Airways legit?
JetBlue Airways earns 91% level of Trustworthiness
SAFETY NOTICE: ComplaintsBoard has analyzed JetBlue Airways and determined that it has perfect credibility and is completely trustworthy, with a legitimacy rating of 91%.
We found clear and detailed contact information for JetBlue Airways. The company provides a physical address, 14 phone numbers, and 2 emails, as well as 4 social media accounts. This demonstrates a commitment to customer service and transparency, which is a positive sign for building trust with customers.
Jetblue.com has a valid SSL certificate, which indicates that the website is secure and trustworthy. Look for the padlock icon in the browser and the "https" prefix in the URL to confirm that the website is using SSL.
Our scan shows JetBlue Airways website is free from malware and phishing activities, which are types of online threats that can include viruses, worms, Trojan horses, ransomware, and other malicious code, as social engineering tactics used to trick users into sharing their personal information.
Jetblue.com has been deemed safe to visit, as it is protected by a cloud-based cybersecurity solution that uses the Domain Name System (DNS) to help protect networks from online threats.
A trust mark has been identified for a jetblue.com, but it is important to verify the trust mark and its source to ensure that it is legitimate. Ensure that the trust mark is genuine by clicking on it and verifying its authenticity through the issuing organization's website.
According to our analysis, JetBlue Airways appears to be offering travel services on their website. While many travel companies are legitimate, it's important to be cautious and do your research before booking a trip to ensure that you are getting a good deal and not falling victim to a scam.
We looked up JetBlue Airways and found that the website is receiving a high amount of traffic. This could be a sign of a popular and trustworthy website, but it is still important to exercise caution and verify the legitimacy of the site before sharing any personal or financial information
This website offers payment methods that provide the option for customers to get their money back, which could be a positive indicator of the company's commitment to customer satisfaction.
Jetblue.com appears to have online shopping features, it's important to know that the platform supports an extensive range of payment methods, making it convenient and easy to complete your transaction. The payment procedure on the website is also relatively simple and straightforward, ensuring a smooth and hassle-free experience for buyers.
However ComplaintsBoard has detected that:
While JetBlue Airways has a high level of trust, our investigation has revealed that the company's complaint resolution process is inadequate and ineffective. As a result, only 9% of 393 complaints are resolved. The support team may have poor customer service skills, lack of training, or not be well-equipped to handle customer complaints.
We conducted a search on social media and found several negative reviews related to JetBlue Airways. These reviews may indicate issues with the company's products, services, or customer support. It is important to thoroughly research the company and its offerings before making any purchases to avoid any potential risks.
Our Verdict: JetBlue Airways is highly recommended company, but beware of poor customer service. Their 9% Resolve Complaints rating is a cause for concern. We advise using their services securely and reviewing complaints beforehand.
This review was chosen algorithmically as the most valued customer feedback.
I had Travel Bank Credits expiring in September and booked two flights. I had a bunch of health issues over the summer that are still ongoing, I purchased and paid extra for BLUE in case I needed to cancel. I cancelled with the intent to book a flight elsewhere later in 2024 due to health issues. Upon cancelling they said I would be refunded to Travel...
Read full review of JetBlue Airways
This review was chosen algorithmically as the most valued customer feedback.
Thank you. Please allow me a few minutes to check on this. sure October 17 at 12:46 PM I do see that flight 2251 on 13OCT was delayed. You changed your flight to 14OCT instead of taking the delayed flight. Your reservation does not qualify for compensation. what? I waited for nearly 6 hours before I changed the flight which was delayed over nine times. it...
Read full review of JetBlue Airways
Rewards Points
I have been trying for months to get previous flight rewards points. The people on the CHAT are not willing to assist. The information is as follows:

Robert LeDonne

Rewards Point ID #: [protected]

Flight Confirmation: CSRAKJ

Departure: LGA on 7/3/23 arrived at TPA

Arrival: TPA on 7/6/23 arrived at LGA

Thank You

Robert Ledonne

[protected]@nycourts.gov
Desired outcome: To receive the rewards Points I have earned.
Flight Cancellation
I'm tremendously disappointed and upset with JetBlue. I booked a flight to Bermuda on 9/24/23 (Confirmation code CLKQWL) and the next day they cancelled that flight without sending an email notifying me of this cancellation. When I was checking my flight schedule on my app, I noticed there was no return flight back to RSW from Bermuda. When I called the agent, he informed me that he didn't know why this happened but had to charge me the full rate and couldn't give me the amount I originally paid. This is an unfair trade practice and I want to either speak to someone about this or email the proper person who handles things of this nature.

Can you please give me either a phone number or email address that I can send my issue to?

Thanks,

Tim Viega
This review was chosen algorithmically as the most valued customer feedback.
Our flight experience for the first time was horrible. Our flight (2088) was delayed several times from the original booking. The first change was ok from 6:00am to 10:48 on October 5, 2023. To arrive to the airport in a timely manner to find out the plane was having issues on October 4 but I was not made aware. If this problem existed the night before, we...
Read full review of JetBlue Airways
plane change
Booked a flight to Vegas for Sept 26 plane was to have single mint pods booked mint was traveling alone the single pod was reason I booked mint The plane change ruined the whole experience sat next to a stranger could not relax and enjoy the flight I have flown mint many times with my boyfriend so the two seats were never an issue this I was going to purchase just an extra seat to have a space between myself and the other passenger But saw single pod seat and booked it cost over a thousand I love mint but this experience was horrible
Desired outcome: looking for compensation
This review was chosen algorithmically as the most valued customer feedback.
I arrived over 2 hours early on Sunday, October 1 to travel on flight 1873 from EWR to LAX, scheduled departure 8:30PM with 11:30 arrival. I paid extra to fly on jet blue so I could be on flight. Flight was on time, and plane arrived at gate 34 and all look good, until Jet Blue Management decided to provide plane to people waiting for earlier flight where...
Read full review of JetBlue Airways
This review was chosen algorithmically as the most valued customer feedback.
Liars liars liars. My husband and I had a flight from Las Vegas to JFK that was delayed from September 8th 1pm to September 9th 2pm. I am pregnant and lived enormous stress because of the unprofessionalism of this ridiculous company and its employees. Instead of making a pregnant woman wait for hours in the queue to get a voucher for the hotel and food...
Read full review of JetBlue Airways
This review was chosen algorithmically as the most valued customer feedback.
Subject: Concerns Regarding JetBlue Flight B6604 on September 8/9th I am writing to address the issues I encountered during my travel experience on JetBlue Flight B6604 on September 9th from YVR to JFK with a connection to POP. I wish to provide a detailed account of the circumstances for your review: 1. The original departure of Flight B6604 wa...
Read full review of JetBlue Airways
This review was chosen algorithmically as the most valued customer feedback.
MOSAIC Members with Global Pass and Confirmation number CNACWO. Called to find out why we have not been given Pre Check on out boarding passes since we were given the Mosaic designation and to find out if we were getting Pre Check on the next flight on Sept 13th. Waited 13 minutes to speak to an agent and was put in contact with someone out of the US who...
Read full review of JetBlue Airways
This review was chosen algorithmically as the most valued customer feedback.
On Saturday, August 26, 2023 at approximately 6-6:30 am, at JFK I waited on line to check in with one piece of mid-sized luggage. When I got to the Rep., I was informed that to go to Punta Cana, I needed to complete an online form. I did so and returned to the counter to find the Rep. had stepped away. I waited until the next Rep finished with a customer to...
Read full review of JetBlue Airways
jet blue cancelled flight
Tuesday Sept. 5, 2023 5:30pm

Had booked a non stop flight from New Orleans to Fort Lauderdale on Jan. 6, 2024 1 hour, 50 minutes.

Received email from Jet Blue that stated changed flight from New Orleans, LA with connection in Boston then onwards to Fort Lauderdale, FL. Would take 8 hours, 4 min. Would arrive 4 hours after our cruise would leave.

Spoke to customer service, at first I was told there was another non stop on that date departing 9:47am, arriving 1:58pm, then was told she refreshed her screen and that flight was no longer available, she said there were no non stop flights on that date, then call was disconnected. I did not disconnect the call.

I tried requesting a refund since I was not the one to change this flight. Now I cannot ask for a refund because the confirmation is no longer in their system. What else can I do?
Desired outcome: Please refund, not put in wallet for future flight.
delay
Jet Blue Conformation number NNLBRW July 20 thursday Fl 1402

9:05 am FT Lauderdale to JFK arrive 12:05

we finally left FT Lauderdale approx 7:00pm 10 hour delay !

Aug 21 Monday Depart JFK to FT Laud all fine

Please reply to help assist me for my compensation

Thank You

Lois Cavaioli 600 nw 76th Terr Margate Fl 33063 Apt 103

954'319'0476

[protected]@yahoo.com
Desired outcome: compensation
Surplus charges
Hello My name is Raziya Swan

1. My VISA card was charged by Jet Blue [protected] 23-Jun- 23 $45.65 REF A960-06139

and

2. My VISA card was charged by Jet Blue [protected] 23-Jun- 23 $35.44 REF A960-06139

My account had already been charged the US 193658USD $150.00 for my 3 checked bags. Jetblue [protected] ref A895-30377

I did not make any additional purchases with JetBlue and I was charged for these 2 additional payments above (points 1. and 2. )

Unless there is a valid explanation, I am kindly asking that these surplus charges be refunded.

Thank you so much,

Raziya F. Swan

[protected]@hotmail.com
Desired outcome: A return of the funds into my account.
Damaged checked bag/ suitcase
My name is Barbara Fleeman Daniel. I returned to St lucia on Saturday August 26 having flewn in to jfk airport on July 17th on flight 882. My suitcase was in perfect shape when I checked in Saturday morning. However to my dismay, when I went to get my suitcase from the carousel in st lucia on August 26th it was damaged and when I checked in the morning at jfk airport flight 1681 it was fine and not damaged. the filght was a 7 15 am flight but we left at 8 and landed half an hour late instead of at 11 52 as was scheduled.
Desired outcome: i would like another suitcase to replace the damaged one.
Cancelled connecting flight
On 8/11/2023 our connecting flt thriugh Ft Lauderdale was canceled mid flight on our flt 38 from SJO. Bottom line we were treated horribly. 2hrs wait to get flight the next day! Whole wasted day..of another check in..shuttles...it was very bad. And not one communication from airline with an appology..travel voucher? Credit? Nothing...sad business model. To top it off this is second time in 18mo this exact thing has hapoened at same airport. You would think being JB travel members they would see these disruptions mire than once? Maybe try extend a make good? No not ever..they deserve to partner with Spirit and be biggest mess in the sky! Or on ground i should say
Desired outcome: Something...lost days..more spent money! How about nice 4 day trip to key west! They dk nothing but brag about easy quick J B getaways!
Flight from GND to JFK
Hello, I was on flight B6350 from Grenada to New York JFK on August 13. This flight was delayed by 10 hours, then re-routed to Miami for a total of a 12 hour delay. This caused me to miss my connecting flight which, since it was with a different airline, required me to purchase a new ticket. I am very unhappy with this experience, especially since I have not received any follow up form JetBlue. No offer for a refund. No offer for a flight voucher. Nothing. This is horrible customer service and makes me not want to fly this airline again.

I request a refund of my ticket from Grenada to New York. At the very least, I should be compensated for the extra ticket I was required to purchase from New York to Seattle.
Desired outcome: Refund of ticket or payment equal to the flight I had to purchase after missing my connection.
Collect Your Trust Badge
Be recognized for outstanding customer service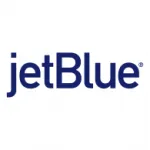 JetBlue Airways

contacts
We are here to help
19 years' experience in successful complaint resolution
Each complaint is handled individually by highly qualified experts
Honest and unbiased reviews
Last but not least, all our services are absolutely free