This review was chosen algorithmically as the most valued customer feedback.
Today 12/2/17 I went into my local sheets with my 18yr old daughter. My daughter made herself a hot tea and I grabbed a light beer. My daughter never once stood in front of or even walked towards the beer display/cooler. The cashier carded myself and my daughter. When I told her my daughter is underage and never even looked at the beer she told me I had to...
Read full review of Sheetz
Sheetz
-
food and time
I got hot dogs and my hot dogs had little to no sauerkraut, my hotdogs did not hsve mayo which ii orders on it and my bun was sawgy. On my sub it was not toasted like i aksed for and my bacon was burnt on it. And ontop of all that It took almost 20 minutes to get my food. I ordered at 9:29 and I didn't get my food until 9:48. I could have went to a sit down restaurant and got my food in half the time.
Sheetz
-
mto cheese steak
I reheated the other half of a twelve inch cheese steak that I had purchased the other day. I took a bite into it and experienced sharp pain in my cheek.

After spitting out the bite, and inspecting the material closer, there was a large roughly triangkular bone fragment, which I would expect was from the meat used to make the sandwich, and left over from material production.

I didn't sustain any injury other than mild abrasion, which is negligible.

The location where this was purchased is in Middletown, PA. Reference order number 90, 11/30/2017. Order was MTO Cheese Steak (12 inch) and Jalapeño Bites.

I do not desire to order MTO products again, as this leads me to question source of procurement and quality control of materials procured for production. Especially since this being a meat product is USDA regulated.

I have included pictures with US Quarter for scale / size comparison.

If additional information is required, my contact is 717-903-4564 (cell).
Sheetz
-
sheetz service mifflinburg
I go every morning usually between 6 and 7 and the coffee lady there on the weekdays is super efficient and attentive. She's a gem. But she's off on the weekends. On Saturdays when she doesn't work the coffee service is awful. I was there on a Penn State Saturday at 9 am and the coffee was all gone. Today at 6 am on a Saturday before going hunting there was less than a half cup in one coffee urn, the rest of the breakfast coffee was empty. Surely you can get someone to pay attention to one on of the biggest reasons to stop in.
Sheetz
-
a worker admitted to throwing random food into my bags
Emma Williamson a worker at your girard branch admitted to throwing random food into my bag due to a personal vendetta against me. I don't know if the food it's self was tampered with but I no longer feel comfortable getting food there. Other co-workers apparently sat around and got a joke out of it to without doing anything I thank you for you time.
This review was chosen algorithmically as the most valued customer feedback.
When I opened the container my salad came in, instantly you could smell the salad mix was going bad. I proceeded to put the nuts and berries in the salad then mixed it. Noticed the salad is indeed bad. I was wiping black dirt off the salad mix. Absolutely disgusting. I did not eat it. I am usually pleased with Sheetz food but today was a very big disappointment.
Read full review of Sheetz
This review was chosen algorithmically as the most valued customer feedback.
I went into Sheetz #166 at 6:13:06pm this evening and ordered some food for my boyfriend and myself. It was his first experience so I was excited to show him the wonders of Sheetz. While standing in line to get our food, 4 groups of people after us got their meals. We got our food around 6:25 but not my Horchata milkshake. So I stood in line only to be...
Read full review of Sheetz
Sheetz
-
didn't get my food
Ordered a jalapeno cheese pretzel and a 3 for 4 appetizer...not checking my bag, but the girl behind the counter called my number ad if it was a full and complete number...I walked up and grabbed the bag she presented and went home... When I got home I realized that I only had a pretzel and not the fried pickles and the fried macaroni and cheese and the tater tots that I had wishingly was awaiting to dine upon was soooo Il sadly taken back by the fact that I only had a pretzel my heart was in disappointment thoughly as I went to bed hungry...sadly to say I will not visit this location again
This review was chosen algorithmically as the most valued customer feedback.
I frequently visit this Sheetz (553), almost daily. Every time I go through the drive thru and order a combo meal I never get asked what kind of drink I want. When you order a combo meal the pop-up screen says it comes with a drink of any size. My first time through the drive thru, the cashier asked me what kind of drink I'd like. Now every time I order and...
Read full review of Sheetz
This review was chosen algorithmically as the most valued customer feedback.
I live directly behind your Hermitage store at Longview and Route 18 You had 25 beautiful 40 foot Norway spruce pines that separated me from the mayhem of your store.You did not replace the trees you cut down that used to block your entire store from my view. Ive contacted the Hermitage planning commissioner about this and I want you to replace all the...
Read full review of Sheetz
Sheetz
-
manager troy
My boyfriend and I went through the drive through for cigarettes and a drink your manager there denied his ID due to it being chipped on the top corner which I understand completely but they usually still accept it anyways so I offered to buy them since my ID isn't ruined. The manager said he couldn't give them to me given the fact the transaction was for my boyfriend. We parked and I went in by myself to purchase the cigarettes and the manager told me no he can't sell me them because of my boyfriends ID and handed the money back. We've both are 19 with Drivers Licenses stating that. I'm highly dissatisfied with this sheetz I've skipped making 3 complaints but this was ridiculous.
Sheetz
-
fries
My boyfriend and I went to store 477 in Pennsylvania, and we just ordered two Meal deals. The fries were not only cold, but they were old and soggy, and we did not even get a full bag. I usually do not have issues with this location, but that is why I am writing this complaint. It was very evident the employees working did not bother to throw their old product away. I used to work in fast food as well, and these fries were completely unacceptable.
Sheetz
-
too slow
The sheetz in king needs more than one person in the kitchen. I work for sheetz myself and I had to wait at least 7min on a hot chocolate before I finally decided to just leave. I wasn't even offered a refund the cashier just apologized. I understand they get busy but when you need help your suppose to ask for it. The manager was outside and the cashier was over at fizz city and the kitchen person was running kitchen and making drive thru stuff alone!
This review was chosen algorithmically as the most valued customer feedback.
I normally don't stop at this particular sheetz that's on the Carlisle pike by Giants and Arby's here in PA. but twice I had to stop in to get breakfast which is on the route to go to work in the early mornings. The first incident I ordered the twisted blt with coffee and cup of tater tots. This has been the second time that I ordered cup of tater tots that...
Read full review of Sheetz
Sheetz
-
cups and lids for iced tea
Hi,

You have raised the prices for all sizes of iced tea by too much all at once.in addition, the cups and lids don't fit properly - I have had several iced tea disasters when the lids popped back off when I was handing it to someone. It's not ok to raise prices and provide an inferior product. Get better lids and cups.

Also, I just tried to register an online account and I got that my Sheetz card number and pin are invalid. Well, they work every day in person.

Also, on your required registration, you ask for gender. That's not okay. Please update and make that not a requirement. Your category requirement here is ridiculous. I'm pretty sure you don't have an airline.
This review was chosen algorithmically as the most valued customer feedback.
I recently went to local sheetz in wilkes-barre, pa. I was embarrassed by the employee. I swiped my sheetz card outside and selected to pay inside which I always do. The pump said I couldn't, so I went inside to prepay. I asked why it happened and a black young lady said "you must of stole [censor] gas before," in front of about 20 people, some of which I...
Read full review of Sheetz
Sheetz
-
manager tina's appalling customer service
Today I stopped at sheetz on 42 to purchase 4 cartons of Newport 100's and $20 in gas as I do once a month. Tina refused my card. She kept hitting fraud alert as I know because I worked at sheetz in the past and am aware of policies. She told me my card was declined and that there is a limit of how much you can purchase. I know there is not because not only have I been a regular customer with the same shopping routine for over 4 years, but I also worked at sheetz for over a year. She continued to reject my card and I kept getting fraud alerts while I was standing there. She then began to tell me it was because it was not in my name. It is my mothers card and we have the same last name as her. I am also the second holder on the account. As I left the store and spoke to my mother, she informs me that she too was getting fraud alerts and that the card has a zero balance. I went back in to continue my purchase, as another manager took over, Tina hovered over her and the transaction went through. She then began to tell me it's a new system where they are required to scan ID cards. Again, scanning ID cards has always been an option, the only policy is to check the cards and make sure they match. Today I was not shopping alone. I have a cousin from Rhode Island visiting who was excited to enter sheetz after I raved about how great the company and employees are. Egg on my face. A good impression was not made.
Sheetz
-
sheetz food
I order Sheetz for a quick lunch a couple times a week. The last two times I ordered the food was undercooked. I ordered the boneless chicken bites and they were chewy and undercooked. I also ordered a salted pretzel with chocolate sauce, the pretzel was raw in the center and the chocolate sauce container wasn't even half full. Tonight I ordered a bacon pretzel melt and the bacon was inedible. I don't complain usually but it's awful to get to work and realize that your lunch or dinner isn't edible.
This review was chosen algorithmically as the most valued customer feedback.
We come here every night to the south charleston wv sheetz and order food. I always order the 3 for $4. Usually I'm impressed but I've been very disappointed this last week. 3 out of the 5 times I've ordered I have gotten 6 gator tots, 2 mozzarella sticks, and 3 onion rings... I've never been cheated this much before. And I've been to crosslanes, hurricane...
Read full review of Sheetz
Sheetz
-
the cashier
I stopped by your Lewisburg store in pa on my way to work at 5 am and the cashier left me stand there for 15 minutes and she knew I was there and when she finally came over she was giving me all kinds of attitude and was just being straight up rude to me and when she finally cashed me out she literally threw all my change at me and it went flying every where. It was the most, absolutely worst customer service I have ever gotten.
We are here to help
16 years' experience in successful complaint resolution
Each complaint is handled individually by highly qualified experts
Honest and unbiased reviews
Last but not least, all our services are absolutely free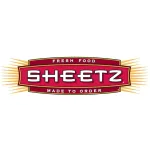 Sheetz contacts