ServPro Industries complaints
65
This review was chosen algorithmically as the most valued customer feedback.
If anyone needs any restoration or remedy avoid Servpro! I have been battling them for a long time! I will just repost my update and review. I'd love to save anyone I can as they are usually recommended by insurance companies and after my recent experience with them their only positive reviews are most likely due to same situation as me. Assuming I am not...
Read full review of ServPro Industries
This review was chosen algorithmically as the most valued customer feedback.
My grandfather passed away last october from covid and my mother and I inherited his house. A couple months after that, a water pipe burst in the laundry room and water destroyed everything in the house. Thankfully he still had insurance one the house. We hired servpro and almost everything was going to be paid for by his insurance. We were assured by the...
Read full review of ServPro Industries
This review was chosen algorithmically as the most valued customer feedback.
ServPro of SmithStation Alabama is very unprofessional and unsafe. They allow their employees to smoke pot and drink alcohol on company time (May 6, 2022, 3:00pm est). Management is unorganized and doesn't know if they are coming or going. Very unprofessional and unorganized management team that treats their employees like they nothing. Their employees work...
Read full review of ServPro Industries
This review was chosen algorithmically as the most valued customer feedback.
ON April 11th we had a water leak and had serv-pro come out due to thier adds of "LIKE IT NEVER HAPPENED "boy were we wrong, unprofessional, we had the water picked up before they came, they brought in numerous dryers / fans and a dehumidifier.. They removed base board mouldings leaving them on the floor with nails protruding, they should've been removed...
Read full review of ServPro Industries
ServPro Industries
-
Pay
I worked at Servpro White Plains 914- 684-1560 from October till the end of February and I have yet to receive my last pay check. Under NYS law it is illegal for an employer to with hold the last pay check from an employee under any circumstance. Please have my checked mailed asap or I will be filing an IS223 Form to the department of labor. Kathleen Marshall. My last work day was February 24th today is March 30th and I have not received my pay.
Desired outcome: To receive my paychecks
ServPro Industries
-
Servpro of Largo Billing for Items not Provided
On 8/16/21, I accepted Servpro's response to my previous complaint filed with the Better Business Bureau, expecting they would move forward as promised to complete repairs to my home in a timely manner and adjust the bill. The General Manager did meet with me, and they provided me with a revised agreement for repairs, which I accepted. I was finally able to move back into my home, even though they didn't actually complete repairs until 11/3/21. Before they completed repairs, however, they sent me an invoice for 50% more than the revised agreement. When I questioned the amount of the invoice, the Project Manager responded that they had an old estimate in the system, and that they would never charge me more than what we agreed to. However, he also said they would be adding additional charges for electrical and for the bathroom vanity, which, although I have questions about these items, I did not argue. Unfortunately, I then received the final bill where these items were added to the incorrect bill, and included items I did not receive (only 3 bi-fold doors were replaced, not 4, the baseboard in the HVAC closet has not been replaced, and my master closet is NOT the same size as my living room)—authorized or not. I have emailed and telephoned the Project Manager, the General Manager, and the company owner trying to straighten out this issue, but no one seems to want to respond or correct the errors. I want the bill corrected so I can pay what I owe. I do not want to pay for services I did not receive.
Desired outcome: Corrected invoice
This review was chosen algorithmically as the most valued customer feedback.
Had a tiny kitchen fire that I put out myself. Called fire department to remove the smoke. It was all clear in about 10 minutes. Servpro came to my door using implied consent to enter my home. James Ox told me how he owned Servpro and Superior Cleaners. BS! I walked him through the house and explained how paintings, electronics and Musical instruments had...
Read full review of ServPro Industries
This review was chosen algorithmically as the most valued customer feedback.
My bed was damaged by Servpro and the location refuse to acknowledge their error or reimbursement. Some of my belongings were damaged/lost/used without my permission. Please see the email chain below. Their behavior is unethical and LACK of customer service. ---------- Forwarded message --------- From: dicea freeman Date: Mon, Nov 15, 2021 at 11:28...
Read full review of ServPro Industries
ServPro Industries
-
$150 charge for estimate - refusal to reimburse
Servepro of Beverly/Cape Ann
140 Elliott St.
Beverly, MA. 01915

To: Company Owner
Re: Request for refund
Date: November 3, 2021

You responded to my request to look at my mother's basement mildew problem and charged me $150 because "there might be mold". I thought this was unreasonable, as no mold had been identified, but as Servepro had a good reputation I paid the fee, to be refunded if the job was done. I fully intended to hire your company.

Your team arrived at my mother's home in good time, on Thursday, Oct 21. Danny and his associate looked at the job and he asked if a test for air mold had been done (no). This was his explanation for the $150 fee, but if there was no such evidence of mold, why did I have to pay up front for an estimate? First hint of trouble.

We discussed mildewed wallpaper removal; Danny said they had never done that before. Second sign of trouble. The scope of work was to remove wallpaper, clean the carpets and all hard services on the finished side of the basement. On the unfinished side, the work was to include removal/disposal of the old freezer, and some kind of anti-mildew spray treatment. I asked how soon I could get a quote and was told by end of day Friday, the next day.

The quote didn't arrive Friday night as promised (third sign of trouble). After calling the office the following week to ask where the quote was, I was told that quotes are never delivered in the timeframe I was promised, that they are done on Mondays. However, I didn't receive the quote that Monday, October 25. I finally received it on Wednesday, October 27th.

The format of the quote seemed be the output of some internal estimating system. No mention of the freezer removal, no labeling as to which rooms were 1, 2 and 3, no mention of the cleaning of the sofa.

I called the office to request a callback to discuss my questions. No return call for severaly more days. I then emailed the office at [email protected] on November 1, requesting a callback at 3 or 4:00 that day. No reply to my email, no call back. Now I am truly thinking I called a disorganized, poorly managed business that takes little interest in customer/prospect satisfaction.

As a last resort, I called your office on November 3. Tanya said she passed on my requests and that the crew was "very busy". I don't care how busy you are - an email takes about 4 seconds to reply to. She said Danny did call me, but I had zero record of an attempted call or message on my cell phone. I now had reached the end of my rope, and after all the bad signs I decided to cut my losses and find a more professional firm for the job.

After I told Tanya this, she had Danny call me, and he started in, very defensively, with "I called you on…". As he was obviously not trained in dealing with customer issues, I terminated the call.

I respectfully ask that you refund the $150 my elderly mother paid for the quote. You can of course choose to not honor this request and my recourse isn't going to be powerful, but I can write to the National ServePro and BBB if I have to.

I sincerely hope you will do the right thing.

Sincerely,

Judy Kauffman
Work at 185 Cherry St, Wenham
Desired outcome: Refund of $150
ServPro Industries
-
Broken garage disposal.
Servpro employees cleaned my kitchen after a small house fire. One of the workers used my garage disposal and broke it. The disposal is seized up totally broke. I tested the disposal myself with the rest button and checked the the power source all was in working order. I then took off the boot of the garbage disposal and discovered a small decorative butter knife in the the disposal all bent up. It appeared someone was sloppy with there work and used the disposal with a the knife inside and broke the disposal. I called customer service and no one picked up after 30 minutes on hold. It's totally unexceptable that I was on hold for 30 minutes with no help at all. I want my garage disposal replaced. Thank you Erik Beschen
Desired outcome: Replace my garage disposal
ServPro Industries
-
Mediation
ServPro scratched my wood floors with their heavy dehumidifier. They claim they are not at fault and won't return my calls. The damage was not there prior to the equipment brought in by ServPro and they took $2200 payment. I have contacted ServPro on multiple occasions and no one answers the phone. I have left multiple voicemails and my calls are not being returned.
Desired outcome: Payment to me to repair damaged floors.
ServPro Industries
-
Service
had a water leak in Feb or March. Everything was going along okay until the rebuild, flooring and plumbing.

I called Servpro who is in charge about finishing the work. They told me it was customary for me to pay them for.what they had done even before they finished and.my insurance company agreed. I was not in agreement because I felt like they may not finish. But I paid them over 11, 000 only needing to pay them 1500 more. The floor is not down correctly it has air pockets in places, the plumbing is not finished and all my light covers done plus the light in the bathroom, blinds hung, a couple of places still need the plugs put back in and my smoke alarm put back. I paid them about 3 weeks ago, have let them know about the floor. 2 weeks ago the plumber was out and made an error it took over a week to come back, now he has the pipe too short and who knows how long that takes. He still Hasnt been back. Also a window was broken and wouldn't close now it's closed but bent and will mot open. They need to replace that.All they say when I called was you haven't paid us. Well they are paid and this has been long enough.
Desired outcome: FINISH THE JOB
ServPro Industries
-
Tarp service on roof cause more damage to roof and forced me to buy a whole new roof.
We filed a claim with our insurance, State Farm, pertaining to a leak on a roof. We had a quote that we could partially fix the roof for $9200 to repair the leak. State Farm offered to send ServePro to tarp the leaking portion of the roof. State Farm had ServePro call us to set up an appointment for the service. When the contractor came to complete the job they tarped the wrong side of the roof. We called them to inform them they tarped the wrong side and they need to redo it. They came and tarped it incorrectly again. We had to call them a third time and they tarped the whole entire roof although they only needed to tarp one corner. It was a job that if done correctly should have only cost $500 - $1000 at the most. Due to the contractors tarping our roof numerous times in many spots, the whole roof was damaged. Before we only needed to repair half our roof and now we needed to repair the entire roof for $14800. When our claim was settled with our insurance they only gave us $5700 which did not even cover half our repair. Servepro informed us that State Farm was covering the bill for their service. Now a month later, Servepro billed us for $4200. We had already spent the money the insurance sent us to repair the roof. We explained to Servepro that their contractors were extorting us and were charging 4 times the amount for the work. The agents for Servepro yelled at us, insulted us, and out right stated that they would not assist us. We told them their contractors caused more damage resulting us have to get more repair work. They refused to give us their liability number. We had spend all our savings to repair the roof. Servepro is extorting us for money and is now threatening to put a lein on our home. I would have never agreed to this service if I knew this was the experience I was going to receive.
Desired outcome: To amend the bill to cover only the cost for the portion of the roof that was leaking. Remove the charges when the contractor covered the wrong portion of the roof. To cover the damages to the roof by the contractor.
This review was chosen algorithmically as the most valued customer feedback.
August 15, 2021 John and Sherry Lundahl 602 E Market St. Unit 103 Elkhorn, WI 53121 Re: Servpro Lake Geneva, WI, November 23, 2020 Servpro delivered our furniture damaged, couch, chair and TV stand along with missing household items. Commemorative coin, two pizza pans, cast iron grill for the stove, and stroller. I questioned Eric Horvath, Project Manager...
Read full review of ServPro Industries
This review was chosen algorithmically as the most valued customer feedback.
Our company went to Plano TX for Servpro of Summit, Park, Eagle County (CO) from Denver. We provided labor to perform water damage demolition on many houses in the area. 5 other companies went with us. We were set up as a Servpro vendor, and promised 70% of insurance estimate or hourly rates for labor (whichever was greater), along with reimbursing...
Read full review of ServPro Industries
ServPro Industries
-
Theft
Servpro team arrived 4 days late after my home flooded. Contractor Emmit then did an excellent job the first day, and wanted me to fill out his reviews early. His workers later that day went through my dresser, and stole my jewelry collection. They did not complete the drying of the master bathroom. They are thieves!. I'm in the process of filing a police report on Wilson's custom. Servpro failed to mention that work would be completed by a contracted company. The staff that arrived were not in uniform, and became rude after I asked them to complete the drying of my master bathroom. Do not trust that crew from Alabama! They left my property unfinished to complete other jobs. I feel violated, and emotionally raped to say the least.
Desired outcome: Those employees need to go to jail for the theft of my jewelry
This review was chosen algorithmically as the most valued customer feedback.
Hello, my name is Sonya Bolden, 4610 Fallenash Austin, Texas 78725 Mobile 512.701.3755 [email protected] My garage caught fire in June 2020, It is now March 2021 and my home still isn't completed. James McCorrmick quit the job and left the company in December 2020, after promising me that I would be able to move in by thanksgiving but for sure by...
Read full review of ServPro Industries
This review was chosen algorithmically as the most valued customer feedback.
Had flood damage in my home recently. Servpro livingston county, mi sent 2 immature kids to start clean up, unsupervised. They did a horrible job; left debris all over the floors, trashed my carpeting, stained/ splashed up my furniture due to not covering up anything when ripping out flooring? & carpeting, and also they stole several items that were stored...
Read full review of ServPro Industries
ServPro Industries
-
Water restoration
Hurricane Sally hit Alabama 9/15/20. My home has lots of roof damage, 2nd floor window blew in and allowed lots of water damage throughout home. ServPro of Pike, Floyd & Knott County, Kentucky. ServPro started on our home on 9/23/2020. The first crew started on 1 upstairs room, ripped my window screen and quit. On 9/26/20 a new crew started with the owner, Nathan Ratliff. This crew worked a day and a half. They scratched my refrigerator, broke large vanity mirror in bathroom & tore up the stairs (carpet treads and large holes on wood tops). They never brought in their dehumidify equipment or any equipment. Nathan Ratliff met with my insurance adjuster on 9/29. Adjuster showed him all the moisture that they left. He said he had personal problems and had to go back to Kentucky. My home is filled with molded insulation and ServPro never returned but Im told by Chasity they are giving me my final bill. I paid them $4500 so far.
ServPro Industries
-
Paper work
Servpro refuse to give me copies of my signed paper work after the job was finished. I need the copies for my insurance. This work was done 5/28/20 to 6/3/20 thats when the checked was cashed the check was made out to servpro but when it was cashed it was cashed under the name of mitnor corp. I am not sure if servpro is a real company please help. Irene fowler irene. [email protected]
We are here to help
16 years' experience in successful complaint resolution
Each complaint is handled individually by highly qualified experts
Honest and unbiased reviews
Last but not least, all our services are absolutely free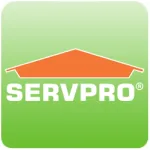 ServPro Industries contacts