Orkin
-
"Hostile or Intimidating" post-service call
First of all, the quotation marks in the title mean that my perception could be inaccurate... It is the customer service phone call from Orkin addressing our concerns about their termite service. The concern arose after the termite service of our house. We thought that one section of our house has been missed (no chemical applied), because all the rest ground around our house was serviced with Trenching&Rodding as planned with a clear ditch and dirt-digging sign. However, this section was intact to our observation. Both my wife and I made a close examination of that section soon after the technician has just left at the same day. We then reported to Orkin immediately and hoped they would send the technician back to fix it. We thought it was just an oversight, so it should not be a big deal and they can simply redo it. Unfortunately, a manager came one week later, and explained that the chemical has been applied to that section. The reason "we cannot see the dirt-digging ditch sign is that it was done by Rodding instead of Trenching&Rodding", quoted from the technician. However, the manager was not able to provide any convincing evidence because it has already been 1 week, meaning the Rodding holes are sealed. I was not convincing, and even more suspicious now.

So, I contacted Orkin again (the same day) to express that my concern remains with two reasons: (1) Why that section has been treated differently from other sections (Rod vs Trench&Rod) around our house, while they all seem geographically the same? I was looking for professional justification behind this change; (2) Neither my wife nor me was able to spot these Rodding holes even the same day after the service (there is little grass by the wall which means a series of ½ inches rodding holes should be pretty straightforward. See attached picture of about 4 ft * 3 ft area.) Additionally, I provided two more comments that I think Orkin, as a professional pest control company for >100 years, should consider seriously: (1) Why the technician did not do a quick walkthrough/review of his completed work with the customer before leaving the site; and (2) Once a concern is raised, why did not Orkin provide a timely feedback/follow-up service to assure the customer before the proof or signs of service become hard to track (Orkin should know very well that the holes will likely seal after a week).

Then a man from a higher position phoned me. Oh boy! His tone was very unfriendly if not intimidating. I was very uncomfortable... To be honest, I was actually scared and my voice was even a bit trembling. He belittled my concern and the reasons behind it, and he insisted that his employee was 100% correct. His main messages are basically: (1) The technician determines which technique, Rod or Trench&Rod, to be used (however no explanation why that section is treated differently); (2) He denied the possibility of oversight (but no proof can be provided to me); (3) The technician debriefed his work to the manager the following day (I am not sure if this is a routine work procedure at Orkin, or it only happened because they have received our concern about that missed section. Also, if that section is not missed at all, why wouldn't someone come and show me when the evidence is still trackable.); and (4) He backed-up his employees unconditionally (but does not allow me to question).

Two problems here: (1) the man at a higher position should never communicate with a customer with "intimidating" tone by any time; and (2) they tried to address my concern based on dubious backing-up the technician's own narrative, but not on investigating professional proof.

I am writing now still with fear… I regret that I trust them so much from the very beginning until it is too late to change anything. I am also ashamed of the hostile tone from the "higher position person". I do not expect anyone from Orkin to contact me. I give up! The only reason I am writing this experience is to make other customers being aware of this, hopefully, not going through same thing like I did.
This review was chosen algorithmically as the most valued customer feedback.
I contacted Orkin March 2021 due to a bedbug problem. I found bedbugs on my couch in my living room. Orkin was contacted. Inspector George Davis cam out in March and inspector couch in living room and first bedroom. Bed bugs were found on couch in living room and headboard in first bedroom. He inspected all other rooms in apartment but found no other bug...
Read full review
This review was chosen algorithmically as the most valued customer feedback.
We have been customers for over 10 years. We have had an ongoing issue with both termites and spiders. We have an appointment for 8am this morning to fog the house for the spiders. We have an appointment on the 26th for the termites. At 8am we were contacted by the tech that there was an emergency meeting called for the entire office this morning an hour...
Read full review
This review was chosen algorithmically as the most valued customer feedback.
I have called the orkin branch number that is on my bill 4 times. I was told the first time I called that the branch manager would call me back. I called 3 more times that week and all I was told by Joyce is that the manager will call me back. 5/2/22 Called 414-443-0102 to cancel my service. Very unhappy about billing and what I was quoted. Joyce stated...
Read full review
Orkin
-
Bug control
I have been with them for 3 months now. Only my first treatment was inhome. The other two are outdoor treatment. Yet my second visit it was said to have been an indoor treatment OT WAS NOT. My neighbors bugs are making their way to my house. I am so unhappy. My son has asthma and cockroaches are one of his major reactions. Im stuck in a 12 month contract to continue getting my neighbors bugs
Orkin
-
Inspection
I had an inspection that was terrible. Guy showed up in dirty uniform, did a 15 min walk through and left. Guy stepped in concrete just poured after being told to not step in service area. Then he looked around, said there were no mice dropping, did not go in attic, did not look on ladder outside, did not advise on any of the cracks alongside my house, did not look for any moles as I stated to him upon arrival and appointment. He was terrible and just seemed like he wanted to get in and out and left. The inspection was more of a quick coursity walk through.
Desired outcome: A different rep to come and give me feedback and answer questions on what I can do or services provided to seal my home for future mice entries and fix mole issue
Orkin
-
Billing
On March 12,2022 Anthony of Orkin came to my home to do a treatment for bugs we discussed not using sticky rodent traps due to I have animals and I was advised the fee is $146 plus tax = $158 this would cover 2 treatments in a 30 day time frame well on April 1,2022 Another Orkin representative came to my home and did the second treatment in which he did not spray upstairs he just started throwing sticky rodent traps all over my home which my cat got his paw stuck in then Orkin charged my bank account another $100.05 which Orkin breeched the contract the contract reads $158 for 2 treatments in a 30 day time frame YOUR SERVICES SUCK

Jennifer Tates
Desired outcome: REFUND MY $100.05 THAT ORKIN STOLE YOU ALSO OFFER MONEY BACK GUARANTEE WELL SECOND GUY REFUSED TO SPRAY MY UPSTAIRS SO HE DROVE ALL BUGS UPSTAIRS NOW DONT WORRY I WILL HIRE A DIFFERANT COMPANHY TO COMPLETE THE JOB CUZ ORKIN SERVICES SUCK
Orkin
-
Fraud
I signed a termite contract with Orkin in April 2021 and paid in full up front. I also agreed to regular pest control. The $99 bill for pest control was paid over the phone. Promptly I began receiving past due notices. I contacted the office who advised the matter would be taken care of. A couple of weeks later, I received another past due notice. Again, I called the office and the same employee told me the matter would be resolved. I asked for the employee to send me email confirmation to which employee replied, "It's handled. You will not be sent to a collection agency". Today, March 15th, 2022, I received a notice from a collection agency, Sequium Asset Solutions (reference my Orkin account 35035366).

I wish could bill Orkin my hourly rate for the time spent on poor bookkeeping, or, perhaps Orkin hopes people are too busy to pay attention and will pay.
Orkin
-
Billing
On October 2021 I informed my Orkin tech that after this I no longer would be needing their services as I would be moving. I moved the first part of November and sold my house on the 17th of November 2021. In December 2021 Orkin credited my Discover account for $41.00. On Tuesday February 15th I received a notification from Orkin 's collection agency that I owed $82,00! I e-mailed them and called them they told me that someone would be in touch in 24 to 48 hours! Needless to say that didn't happen! However someone did call me on Friday and said that they would inform their management. At this point they too have not contacted me. I did contact their collection agency and they marked the account as being in dispute. I am 82 years old and this is causing me a lot of stress. Bluffton, SC.
This review was chosen algorithmically as the most valued customer feedback.
2-11-2022 Ollie Vaughn 3700 Danesborough Dr. Tallahassee, FL 32303 [email protected] 850-363-1436 To: Trent Mathers I am not paying Orkin any more money. Stop with all services and refund any amount due to me. You have really let me down. On 11-30-2021 I came into your office at 4800 Woodlane Circle, Tallahassee, FL 32303. We discussed the...
Read full review
Orkin
-
Erratic/speeding driver
One of your drivers was driving erratically and speeding at reckless speeds on 295 North in Va tonight. License plate : Ua98608. 2 out of the 4 lanes were wide open as I merged onto the interstate. This driver had plenty of room to allow me to merge in front of him safely, but he clearly did not want to allow me to do so, and he did not want to move over to the fast lanes apparently- so he sped up to about 90 miles an hour to block me me out. With both left lanes still wide open, he continued to roll 85 mph to block me and another vehicle out from switching out of the exit lane. He then rode the bumper of a car in the center lane- all while the left lane was wide open. Posted speed limit is 70 mph. If only a cop was around to give him his reckless speeding ticket and take his license. He's going to kill someone.
Desired outcome: Take away driving privileges
Orkin
-
Bad driver
Terra Linda, San Rafael, California 10:45 AM Sat 9/18. Orkin pick up truck ran the stop sign at Manuel T Freitas Parkway and Las Pavadas. Did not even slow down and was traveling above the speed limit. 35 posted. He was probably going at least 45. Did not touch his brakes. There were cars at the intersection about to cross. This is a big intersection. Not sure how he missed it. !
Desired outcome: Reprimand driver
Orkin
-
A driver
One of your drivers in vehicle 21366 ( hybrid Corolla newest model) cut in front of me no blinker or anything then made me slam on my breaks . He then cuts in front of another vehicle no signal or anything . Hopefully you train your drivers to have more respect on the road for other vehicles . Also he's driving way above the posted speed limit and rolling through stop signs . Please resolve this matter .
Orkin
-
Standard inside/ outside spray
In June 2021 the Orkin man just showed up at our door to spray. No appointment just showed up. I work nights so 9:30 am is not the time we would schedule anyway! He sprayed outside.

In July I made a 1:00 pm appointment to make up the June miss. He showed up at 11:30 am. I was walking out for a Doctor appointment so I turned him away. He sat in his van/truck until I left.

I called the Sidney Ohio office to explain and got no where. I am being charged $117.98 for spraying the front of our house!
Desired outcome: No charge
Orkin
-
Scheduled Service
I had a scheduled service appointment for today and nobody showed up. And nobody called me nor can I get anyone to pick up the phone. Very disappointed. I will have to cancel my service if this continues to happen! I have received notices to confirm my appointment and to not have anyone show up is just not good customer service. I have used them for years and never have had this problem.
Desired outcome: Reschedule or refund me my money
Orkin
-
Driving
License plate CNE5625 in truck 20712 driving in Sturgeon Bay, WI with Georgia plates almost ran me off the road and nearly caused in accident. I was in the left lane trying to merge right and he/she was further back (behind me) in the right lane. As I began merging right they sped up and cut me off almost running me into a median. Very unacceptable and embarrassing representation of your company.
Desired outcome: Driver needs to be disciplined explained proper driving etiquette
Orkin
-
Termite service
Unprofessional installation
Will not return my calls
I am requesting my money back based on your 30 day guarantee

Larry golden
5724 natoma rd
Lake wylie, sc 29710
423-322-1882
Desired outcome: cancel contract and come remove your service now!!
This review was chosen algorithmically as the most valued customer feedback.
Good Morning Account #31162879, I do not like to get anyone in trouble but, I have a reoccurring problem with Orkin. For several years I was serviced by Matthew Pardue. He was absolutely the best customer service tech. Shortly before he left a lady from the office would call and schedule appointments and no one would come out. After a while I just canceled...
Read full review
Orkin
-
Termite service
On 06/27/2016 I had an Orkin man check my house for termites. This guy puts on a white suit to go under my house to check for subterranean termites. After a while I see him in his car. It was not an Orkin car. The first thing I noticed is that he is still wearing the white suit and it is still white. If you go under my house you get filthy. He lied about going under my house. Right then and there I should have told him to take a hike. He pulled a con on me saying he saw the termites. When they supposedly treated the house I saw what looked like Tampons in his hand. He said they were spikes to treat the house. I paid these people 1152.00 to start and a contract renewal fee of 288.00 a year. I did not think they treated my home. So I call Orkin up. They sent the supervisor named Bernstein over to my home. He sends an employee under my home to crawl around. He comes up and says everything is good. Of course he is going to say that. Bernstein told him to say that. The last paper work on the inspection I have was 2019. That is over two years ago. The guy came last month and told me everything was good even though he did not go under the house. A few days ago I noticed a pile of dirt. under a panel . I lifted the panel and it was eaten away. Now this new manager John Lewis wants to do a Bernstein and send an employee under my house again so he can lie to me and say everything is ok. No thank you .I know someone who works for the Department of Agriculture who handles complaints against businesses. I will let her handle it. You see Orkin in Polk County has the backing of a couple of corrupted Sheriff officials. Well I have a surprise for them. The Department of Agriculture is higher than any corrupted Sheriff official.
Desired outcome: To get all my money back and to fix my panel This happened at 944 Reynolds Road #259 Lakeland Florida 33801
This review was chosen algorithmically as the most valued customer feedback.
I started service with Orkin late March of 2020; to cancel service they need 30 days notice. I called the first week of March 2021 to cancel and later that month received a call from Trip who stated I still had another service due and knew believed at the time it was already paid so I accepted. I received a bill in the mail showing a balance of $91.14????...
Read full review
We are here to help
16 years' experience in successful complaint resolution
Each complaint is handled individually by highly qualified experts
Honest and unbiased reviews
Last but not least, all our services are absolutely free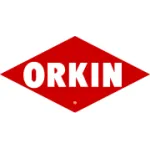 Orkin contacts