SafeLink Wireless complaints
239
SafeLink Wireless
-
Lifeline program
Safelink constantly disconnected my service for no reason I must call them every month to get them to restore service.

Now they have once again disconnected my service and are having me reapply for my lifeline benefits because they say that they didn't update the serial number of my phone ?

It's THEIR fault that they didn't update the serial number but now they've disconnected my service and I will be missing important calls this week !

Safelink is grossly incompetent and something must be done to stop this company from abusing It's low income customers
Desired outcome: Restore my service IMMEDIATELY and STOP disconnecting my service for no reason and stop forcing me to reapply for my lifeline benefits
SafeLink Wireless
-
My SafeLink benefits
I recently had to transfer my SafeLink bc of the At&t/Verizon changeover. I have spent at least 30 hours on the phone with TracFone and they can't transfer my data or messages

I can't set up voicemail so I can't receive it receive. I gave them my enrollment number and everything else. I have unlimited minutes, data, and messages. They want me to buy data. I'm not even sure I have the services anyone more. Please help me.
SafeLink Wireless
-
Offer free phone
I started receive text messages from Safelink Wireless to offer me a free upgraded phone, because they will shut down underlying networks. I have a 3g phone. I called, and was told I was eligible for a free phone; but they didn't have phones due to overwhelm demand. I was told to call next day to check if they got more phones. I called again, the same happen. no phone due to demand. I was told to call in a couple of days. I called more than week later because I was taking care of my dad in hospital and I didn't have time to call earlier. I called today Feb 11, 2022 and I was told that I'm not eligible for free phone. I was a bit shock. I told the person all that happen and she supposed keep checking but the account didn't show that I'm eligible. the person told me she couldn't offer me the phone because the account doesn't show that I'm eligible for free phone. I told the person that they will be responsible if the network shut down and I'm left out of service and I will report them to the telecommunications regulator for lie to customers, for deception, sham. Pardon for not writing dates of the calls, I don't remember dates. Thank you.
Desired outcome: Send me the upgraded phone they offered and stop lies. Give customer proper time. If this is not resolve through this manner I will file report to the telecommunication regulator and TV news helpline.
SafeLink Wireless
-
Phone service, lack of fluent English communication
I have waited as much as 8 hours to get a single problem (no service) resolved only for it to happen again a few days later. The hold time for customer service is astronomical to say the least. You are guaranteed to to be on hold at least one hour before a non English speaking geek comes on the line and can't understand A damn thing you are saying. They either disconnect you on or put you on an infinite hold just to avoid your concerns. This has to be the absolute worse customer service handling in the entire world. I HATE SAFEELINK! Changing my provider immediately!
Desired outcome: English speaking and understanding reps, hold time no more than five minutes
SafeLink Wireless
-
Volte Service
I purchased a new 4G phone in January. Volte was updated on my phone 336-582-1005, in February. I saw Volte on my phone and the Sim was turned on. My question is why my phone was disrupted yesterday? I also continue to get phone calls and emails informing me that I need to purchase another phone (which I was told to ignore.) This entire transition is messy, and should have been started 6 months ago so that people do not have to purchase a "Free" phone for government service.
Desired outcome: Please turn service back on.
SafeLink Wireless
-
safelink wireless
On March 8, 2022 I was on the phone for 3 hours with safelink. My phone stopped working without notice. I went on safelink wireless ugrades in November 2021 and upgraded the phone. I explained this to the person and kept being told 'your phone is not compatible'. After only 3 months! I still have the previous phone which I was told was eligible. After 30 minutes I was told ' I would love to continue talking to you but I have to transfer you to a higher department'. As soon as she clicked over the call disconnected, I called back two more times and each freakin time was disconnected. I finally just decided to go to another company and when I tried to cancelled it took 3 times to get the right person and another 30 minutes. I need my original enrollment id and code in order to keep my number but couldnt get anything!

Never again!
Desired outcome: I would love to get the enrollment id and 4 digit code so I can transfer the number.
SafeLink Wireless
-
Safelink Wireless
On February 28th, my phone stopped working. I called safelink and I followed the trouble shooting steps the rep told me to do. After the phone still didn't work, I was transferred to a higher department who continued to trouble shoot my phone. That person determined that they needed to do updates behind the scene and would return my call in two hours. I never received that call and called back the next day. The first person hung up on me after some trouble shooting steps, so I called back. That person did the same trouble shooting steps as the first one and then transferred me to higher department who determined that I needed a new sim card. The sim card came, and I called back because the phone was still not working. Three reps did trouble shooting and the last one hung up again. Today marks one week and two days without services.
Desired outcome: I would like my phone fixed or replaced.
SafeLink Wireless
-
Unbelievable! All my questions about account benefits, data and other info i need was - ignored and not answered
Absolutely the WORST company in the world . They are no longer hitting the low, they are UNDERGROUND! 47 minutes, 4 times transferred just to get extremely pissed and never received BASIC info about monthly data and account benefits. WHY this TRASHY company still in the market? They must be kicked out immediately and let other ADEQUATE companies to step in and serve !
SafeLink Wireless
-
They are not sending me my smartphone that they promised with the new plan.
I hope that all of you are healthy and safe. I'm writing to you because I'm experiencing serious problems with my cellular phone provider. They promised me a smartphone because the phones 3G are going to be out of service soon, they promised unlimited phone calls and internet. They don't want to send me my smartphone that I was promised. They are lying to me telling me that they don't have smartphones in stock and they are not sending me the phone. My problem is that my Alcatel phone is going to stop working in around 8 days. They don't want to send me the phone. I don't know what I will do. I have clients who need to reach me for services. They will not be able to call me anymore. I need the phone urgently. They haven't replaced my phone in around 7 years. My phone is getting old and they are not sending me the replacement phone. I don't understand their attitude. I'm a customer of Safelink Wireless for almost eight years.
Desired outcome: They should send me the smartphone as soon as possible. They should send it overnight. I have been calling them about this for two months.
SafeLink Wireless
-
Phone
I purchased a new phone off of the safelink website March 2021 for $69. In August the phone quit working. I called safelink and was transferred to tracfone. They agreed to replace the phone. I bought an LG phone on ATT network and I asked that they send the same. They sent 4 phones. None were the correct brand ( cheaper phones were sent) or the correct network. I told them repeatedly not to send Verizon as we get very bad reception. This was reiterated to them after each wrong phone was sent. Each return cost me a 44 mile round trip to the closest UPS store. They also told me they would refundmy money but they never would. I was also told by tracfone I must purchase an ATT SIM card from Wal-Mart to make the phone work. This was also a waste of money as it did not work. I finally gave up and bought another phone off of the safelink site. This one cost me $90 which I had to make payments on because I could not afford it. I bought the secondphone on Sept.23 2021. I finished paying it off in December. In January I was informed I must buy a new phone due to"network changes" by February. After hours on the phone with tracfone they finally sent a replacement phone- AGAIN on Verizon network which we get zero reception where we live. Again- HOURS ON THE PHONE with no resolution other than be told to BUY ANOTHER PHONE. I was alsotold to buy another SIM card from them to make the new phone work. It didn't and I again wasted my money. I asked for a refund for the last phone so I could just buy the correct phone o the correct network and was told they would NOT REFUND because someone at tracfone had put in the wrong IMEI number for the phone. I did not put in the wrong number. I couldn't of I wanted to. Yet They refused to refundme the$90. I am stuck with a phone that gets barely 1 bar if any signal at all because I can't afford to buy another phone when I'm already into this for over$200 for two phones neither of which lasted more than 4 months and two useless SIM cards was told to purchase to fix the mess. I want my $90 refunded so I can get the right phone on the right network- which tracfone clearly cannot do no matter what.
Desired outcome: I my money back on two phones plus the money back for two SIM cards.
SafeLink Wireless
-
Data speed
Spoke with supervisor and manager. Explained that I'm with lifeline and was re-approved for the EBB services. I used up my prepaid data but still have unlimited talk and text. I explained that my services renew every month on 10th and they stated because I bought extra services that they won't fix the data issue until I use up the talk and text. Makes no sense considering the ebb with give me the same functions. Why is it that the call center looks for a reason to not assist you verse how can they fix the problem.
Desired outcome: Turn on my internet services and hotspot as per contractual agreement.
SafeLink Wireless
-
New service
filled out all the necessary info to get qualified for the use my phone free program. Was approved and they (after a week) sent me a sim card that would NOT work in my phone. Spent several hours (8) in 3 days trying to reach someone to help. After being transferred and disconnected at least 20 times, I still have no help. One rep I soke to at 7pm est (my time) had roosters crowing in the background, 15 mins into the call then 3 dogs (assuming 3 could of been more) started barking .
Desired outcome: Still unresolved issue
SafeLink Wireless
-
Safelink service sucks
I was a customer for a couple of years. I let my service lapse for one month and have never gotten it back. I have tried to recertification and tried to start over with a new account., just to fail time and again. I finally got smart and joined QLink. I applied one time online and will have my new Sim card arrive this week. If you need a free phone service go with another company.
Desired outcome: Would of stayed with them if they were customer friendly.
SafeLink Wireless
-
Safelink upgrade to VoLTE compatible phone
I have been notified in late January 2022 about Safelink's switch to

the VoLTE system.

From January 2022 through February 2, 2022 I have been exposed to a

terrible two hours per day of terrible customer service.

I am being compliant by going on your websites and calling and talking to

customer service reps who seem to know their jobs but I still am not sure if

the free phone, Alcatel Raven LTE, has been ordered or not as was told to

me on 2/2/2022 or not.

After three straight days of visiting your website and talking to customer reps on the telephone for an average of 2 hours I still not sure of the end results.

On 2/22/2022 at 1:25pm, I was told that my order was finally placed,but this

morning,2/6/2022, four days later, I could not locate my order number on

Safelink's website. What a mess. This system should be able to talk to a

customer and take resolve their issue.!

This is a government program but it seems that some are trying to make out

a mess of something that should flow easily.

a
Desired outcome: Take my issue...resolve it...send me my phone ASAP and get a better one on one system to help the citizens get their services and issues resolved.!!!!!
SafeLink Wireless
-
My phone provided by safelink umx u452tl
They are awful. If I don't use my phone I will lose service, I've had my free service since 2016 when I became disabled. They supplied the phone, this is the 2nd phone they provided quite a few years ago. I began having trouble with it a month or 2 ago, trouble turning it on, or booting it up. This month it just loops trying to turn on, but never turns on. I opened the case to find the battery was puffed up (obviously a bad battery). Both their customer service and tech support numbers are "not working" and w/out using my phone I will lose my service. They have no live chat, no email address and their phone numbers don't work. This is a service for elderly, disabled or low income people, this is disgraceful.
Desired outcome: SPEAKING TO SAFELINK AND A NEW PHONE!
SafeLink Wireless
-
Never received my new phone but my current sims card was deactivated
On 12/27/22 I was no longer able to complete a phone call out and no one could call me either! I chalked safelink they then stated I cancelled my own service which I had no known knowledge of! Well then I was told I could reapply for my benefits then they would add my time to my phone once I was then approved! Therefore on 12/27/22 I reapplied for my safelink benefits was approved I was told within 7-10 business days I would receive
My cell phone with the sims and thag my airtime would be on the sims card upon recieving it with the phone here it has been two months and still no phone has came I even called safelink on 01/06/22 and customer service agent then told me that it yet hadn't been 10 days to wait for the phone to come so here it is 01/27/22 and still no device I need my phone this is beyond unbelievably frustrating
Desired outcome: I get a phone shits to me it express shipping paid on it and the two months worth of air time I've currently been waiting on my device for
SafeLink Wireless
-
Customer Service is TERRIBLE
I've had numerous problems with Safelink over a period of 2+ years. After being enrolled, my service was extremely unreliable. Some days I couldn't send texts. Other days, couldn't make calls. Or I would be told I was out of minutes even though I had already been approved for EBB (unlimited). Add to this my LG phone developing problems less than 6 months into ownership. My sounds/notifications often stop working, I have white vertical lines on the screen, and some of my apps regularly freeze, flicker or crash.

Customer service is a joke. When you first call, you have to listen to an annoying recorded line that drones on and on, and then work your way through several menus, until you finally get to select technical support. Then you have to listen to another worthless recorded speech about turning off your phone to fix most issues (surprise, it doesn't). Finally you get to a real person and he's from Pakistan and is really hard to understand. If he can't deal with your issue (highly likely) he will transfer you to a higher department, and that's when the call gets dropped. Yep, after all that, they just hang up on you.

Sometimes, the tech will say his "tools" are not working properly that day so try again in a few hours...or days.

As soon as EBB runs out, I am leaving Safelink in the dust. Please, can someone recommend a better federally-funded provider?
SafeLink Wireless
-
customer service
I was provided with inaccurate information. Every agent would give me a different answer and would keep me on hold for a very long time. When they tranferred me it would get disconnected and I would have to go through the whole explanation all over again...it appears they dont take notes of previous phone calls. None of the agents seems to have a clue on what they are doing.
SafeLink Wireless
-
EBB Safelink Service
I had safelink EBB service for approximately 6 months beginning in June of 2021. Here is a list of the problems I encountered. 1) the SIM card they sent me did not work. They sent me another which worked fine for about 3 months. 2) In September 2021 I received a post card saying that I had not made any calls in September and my service would be canceled because I had to make at least one phone call per month. I knew about this requirement and had made SEVERAL calls in all previous months, but apparently their system did not record them. 3) In October 2021 I took a road trip across the US and wanted to use the cell service to connect to the internet via hot spot tethering. I got a message saying that my service did not support this function. I had used it several times prior. I called customer service over 50 times to try to get this resolved. Every time I called I got a different person and a different answer. All assured me I should be able to use the service and no one could tell me why it was not available. They could not fix the problem. They sent me a new SIM card and it still would not work. 4) I decided to go with another service provider. But in order to switch I had to have an unlocked phone. I called Safelink Customer Service again and asked them to unlock my phone. They wanted a fee of over $40.00 to do this. I refused. Again they told me they would be able to fix my problem, I told them that they had tried over 50 times and had not fixed it (one person I talked to told me to go to WalMart and buy another phone). They refused to unlock my phone unless I paid the fee. I found another service provider for New Mexico and signed up with Qlink (which is crap BTW). I had to get a new phone and new number because Safelink refused to unlock my phone. Because I am on a limited budget, I had to buy a cheap phone from Qlink which is absolute crap. Now I will have to buy another phone and transfer to another service because Qlink is so bad.
Desired outcome: I want a new Samsung A01 cellphone, new SIM card (Verizon accessible) and my Safelink Service restored.
SafeLink Wireless
-
Plan Qualification
My mother qualified for a phone and a plan on December 15, 2021 and has yet to receive any kind of notification or a phone, a phone call, an email, nothing. I am her daughter and have called numerous times and have had no luck in finding out what the issue is since she has already been approved and qualified. The notice says she would receive her benefits in 7 to 10 business days and you can see it has been much more than that. My mothers name is Locha L. Jordan and the Enrollment ID is 155823636.
Desired outcome: A phone and plan that she qualified for.
We are here to help
16 years' experience in successful complaint resolution
Each complaint is handled individually by highly qualified experts
Honest and unbiased reviews
Last but not least, all our services are absolutely free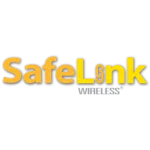 SafeLink Wireless contacts