SafeLink Wireless complaints
240
SafeLink Wireless
-
Replacement phone that is not holding a charge
I have a tracfone provided by safelink throught the government phone ptrogram and I have had this phone around a year give or take. Two weeks ago it stopped holding the charge it has to be connected to charge all day i called tracfphone after being transferred from safelink and they told me (tracfone) I had to send in my phone then after they recieved it they wouldd send back a replacement. So I asked but then I would not have a phone for my job and she said thats our policy. week later today I called back representitavt tells me they do not see a ticket about a replacement and they needed to trouble shoot the phone before submitting a ticket for replacement. They were calling back in a hours time allowing my to get back i could use that phone. No call back So I call them from another phone 2 different reps had to reschedule a call back . After the 6 call this representitative tells me in fact government phone is allowed 1 per household and I d0ont get replaced for breaking my phone. I said I didnt break the phone it is not holding a charge that is a system and or battery issue not a me issue. He said 1 per house hold and I dont get a replacement. Now over 2 weeks i was told you get 1 replacement phone that is all. so in 2 weeks i was told yes5 times 6 time it was a no and all 6 reps still havent unlocked the number to transfer service then and or replaced a phone wont hold a charge.
Desired outcome: I want my phone replaced, it is not holding a charge that is not my fault I have waited 2 weeks already still no phone on the way
The complaint has been investigated and resolved to the customer's satisfaction.
SafeLink Wireless
-
Personal Information
It doesn't sit well with me knowing Safelink Wireless hands all of my very personal information over to another country. The Philippines. A very bad corporate practice. Social security number, date of birth, address, and so much more. Looking at this with "Common Sense" eyes. Security issues abound in Safelinks handling of Americans personal information. This is bad on so many levels.
Desired outcome: None.Safelink is another company who sold out. Sold out their customers with no regard to their customer personal information or security.
Very loyal Safelink customer for three years. No issues. First time I have an issue, as my phone was stolen. I look into Safelinks policy for lost or stolen phones. This is what I find:

[ In accordance with its lost or stolen phone policy, Safelink replaces any lost or stolen phone with a refurbished model that is is shipped with only 10 minutes of airtime, regardless of the amount of airtime on the lost or stolen phone. Airtime in excess of the 10 minutes is forfeited, and the customer must purchase additional airtime if needed. If the replacement phone is lost or stolen, the customer must purchase a new replacement phone and airtime. If the replacement phone is lost or stolen prior to delivery, TracPhone may replace the lost phone and airtime as a one-time only courtesy. Any phone reported lost or stolen is permanently deactivated, and any airtime is forfeited. The Safelink agreement contains no provisions for periodically upgrading phones or replacing a phone that stops working after the expiration of the limited warranty period. ] LINK: https://www.reference.com/world-view/replacement-phone-safelink-8baa25613446a429

For three days, and many calls to Safelink Customer Service, to a call center is in the Philippines. I'm put through the lowest level of Safelink customer service incompetency I've ever experienced. Only to finally be told I will not get a replacement refurbished replacement phone. WHY? No clear answer, the representative kept regurgitating same thing over, and over from a script.

First time I have any problems in three years, and need help from Safelink. They completely dropped the ball on this. To think all my personal information is in the Philippines. WTF! To anyone reading this, WARNING about Safelink. Stay Away from this company. They absolutely care nothing at all about their customers, or their customers personal information that's given to another country. Just that in itself, I have an issue. Having worked in the corporate environment for many years,you get acquainted with incompetency at some point from employees.

Safelinks level of incompetency blew my socks off.

All my personal information is in the hands of the Phillipines.
I asked customer service their location. She the Philippines. (OMG!)

First time since joining Safelink three years ago I need help. Terrible on the phone, still haven't received confirmation email with tracking, ect. Called three days ago. It's just a confirmation email.
Resolved
Why marked as resolved with Safekink when it will never be resolved. Truth Safelink cares nothing for customers, cares nothing for customers personals information handed over to other countries with no regard for their customers safety.
SafeLink Wireless
-
New phone sent in mail with safelink setup
I was approved by the Safelink affordable phone program. I received the phone in the mail and it worked fine but I really needed to port in my current number. The service no longer works, I cannot make calls or send texts. I have called both Safelink and H2O wireless. I have the information to switch the number over. I keep getting disconnected from customer support every time I call. Now I have no working phone. I really need to resolve this issue. My enrollment status is active online but I cannot get any help with the actual phone.
Desired outcome: I need this issues resolved, I need my old phone number to be added to the phone safelink sent me.
SafeLink Wireless
-
Phone Service/ Phone
Hello, I am so very frustrated with the said services that is supposed to be given however my services have not been active no longer than 14 days, If this is supposed to be a free service it's not. I've called and text customer service several times no one can ever help me, they transfer me and the phone hangs up. This service is POOR! I received my phone with a dead SIM card. I purchased a SIM card and paid for mins, still no service its been a long and draining 4 months.
Desired outcome: Restore the phone services and keep them active so that I can use the phone to make calls until the service end date! thanks in advance
This review was chosen algorithmically as the most valued customer feedback.
The customer support line on ANY (800) number to reach them through is, HANDS DOWN, the worst collection of "employees" I have ever had to deal with, including the support chat page. And, not just once. I mean, consistently...every single representative I dealt with...every single time...any time of the day. I won't say they are outright verbally rude, if...
Read full review of SafeLink Wireless
SafeLink Wireless
-
My phone services with safelink
My name is Connie Delois Myrick and i am letting you all know that i am very, very upset due to the point i was maded fun of by a young lady named Rose i know how to safely get a text message with hanging the phone up.i have talked to Christina, Girlee, John, Abby, Jean, Princess and noboby has helped me at all i was told they couldn't find my enrollment and i wasn't enrolled and i am everytime they put me on hold the phone will drop and nobody called me back on my phone app just all around disrespect and whomever the guy was he is right i got tired of calling back time after time trying to see what is going on with my minutes on my phone and they no what is going on and i was told that i wasn't going to get my minutes for June and i recive and i am enrolled in Safelink wireless. And my safelink Account shows that i am activein lifeline program and am in the ACP program i have learned one thing about Safelink Employee's the are horrible and rude,and liers, and disrespectful.
SafeLink Wireless
-
Application for free Safelink Wireless Smartphone
I have tried calling Safelink without success on May 21 and May 22, 2022. I provide my Enrollment # and am told by its automated system that it is invalid altho Safelink's website is what provided it to me, stating my application is "pending". I have been searching for an email address for Safelink but am unable to locate one. It's online chat system is worthless. I have been approved by ACP for internet service but I have not use it and it expires on May 26, 2022. I was hoping my ACP application number would work in my favor with Safelink but I cannot get ahold of Safelink to discuss the issue. Safelink certainly doesn't make it easy.
Desired outcome: I would like to be contacted by a person to discuss my dilemma.
SafeLink Wireless
-
Verification
How am I going to upload the document and I dont have a phone to take a picture with? This is not acceptable. What I can do is send you the information from my Texas food Stamp acct for verification. And I have a new address At the Redford Apartments. I have been waiting for this phone for months. I'm in a housing program so my address will change in 2 months which is why i'm trying to get the phone now. before I move. I would send a copy of my ID but it has my old address from when I was homeless however I will be happy to send it if you need it. How long will this take for me to get the phone? I can be reached at [email protected]
Desired outcome: I need a phone
SafeLink Wireless
-
Safelink free phone representative
You have a rude, female representative located in San Bernardino (located at The Rock Christian Church in San Bernardino, on church grounds, Tuesdays and Thursdays) that demanded to see a victim of a violent crimes residential address! Can't do that folks. Fed law states a victim of a violent crime does not have to reveal residential address period. A safe box address is used by feds and Safelink does not get that. As a family of disabled people were NOT able to get a free phone they are entitled too, I am making the local Congressman's office aware of the demands made by Safelink representative to crime victim to produce residential lease and the Refusal by Safelink representative to accept their safe address as listed on their CA DMV!

STOP doing this to crime victims pretty sure this is not an isolated incident.
Desired outcome: Stop bullying crime victims that are eligible for cells.
SafeLink Wireless
-
Free government service unlimited talk text and data
I applied for a fee government phone that claimed to have unlimited talk text and data had the phone for a month when service shut off I've been doing everything possible to re establish service and get nothing but the run around I called lifeline and they said my account is still active but SafeLink claimsy service needs to be renewed even thoe my renewal date is 04-05-23 and now they are trying to get me to pay for services that were supposed to be free.
Desired outcome: Lawsuit, exposure, and some sort of legal action taken towards everyone claiming to work for this company
SafeLink Wireless
-
Safelink Wireless
My name is connie myrick and i am filing a complaint because i was trying to get my safelink phone and benefits transferred to Qlink wireless and i needed my phone to be unlocked and i talked to Claire, Jean, Joemer, Danilo, Marty and another guy i wasn't able to understand what he is saying. But six people wouldn't help me but Danilo said he would help everybody else said i had to wait 12 monthes before my phone could be unlocked and i had to pay 78.00 dollars to have it unlocked and other represntives was hanging the phone up in my face when they was suppose to transfer me to the Enrollment office and i asked if they could give me the number to the Enrollment and he said no cause and everyone i talked to they couldn't cause they didn't have the tools to. I have been told that Safelink was supposed to transfer my BBE serves to the ACP program and did't do it i talked to Shania at lifeline services. you can reach me at [email protected]
SafeLink Wireless
-
Cell
Good day

My service was canceled March 21st for no reasons and without notices

On official safelink site my re sertification is on 2023

No changes in my eligibility

A lot of time on support service phone line and chat with support

Transfers to Enrollment Department disconnected four or six times

I have no idea what can I do

I dont have time to go to their store

Thanks
SafeLink Wireless
-
Lifeline
Safe link turned off my phone because they said I did not have a qualified device ( the one they gave me) they blamed the California Lifeline Administrator. I called the lifeline administrator who told me that Safelink turned off my phone. Safelink lied, kept me on hold for an hour and told me they couldn't help me. Fraud. Rude arrogant and disrespectful customer service individuals. I am filing a complaint with the PUC and the FCC.
SafeLink Wireless
-
My service is constantly being turned off
I have CA Lifeline benefits that don't expire until Feb 2023 and yet my service (like clockwork) is turned off every month. Then the only way to get it back on is to borrow someone's phone because the dept you need doesn't use chat (which I can only use due to having wifi). They require you to call or be called back but even with wifi calling, my phone doesn't work. So this is the 6th time this has happened. Now I have to find somebody that I can borrow a phone from for at least 30 mins to get this resolved. One time it took me 7 calls and 5 hrs to get it resolved. I'm not joking. I'm done. This is ridiculous and I've been more than patient.
SafeLink Wireless
-
No service
I have been trying to set up my phone for the last week, over 65 hours on hold i have not been able to contact my doctors or the hospital and i am very very very old and in poor health. i have no wifi, no text and the only one i can call is safelink. i have been on hold for 3 hours this morning. i would really like to change companies. the kids i talk to are very rude and will not help, they say they are supervisers and there is no one above them to talk to. please i am this now.
Desired outcome: new carrier
This review was chosen algorithmically as the most valued customer feedback.
Received email stating SafeLink phone had been shipped. Shipping Confirmation Ticket Number: 1251757394. Email states package was being shipped 2nd Day by UPS. Tracking number provided in the email was: 9400111202055864757650 (this is NOT a UPS tracking number). The number provided is a USPS tracking number. Even though this package is showing delivered on...
Read full review of SafeLink Wireless
This review was chosen algorithmically as the most valued customer feedback.
Cannot make nor receive calls. There is an expansive outage in the South, too, as noted on the Dafelink Outage map. Here is what concerns me and no Rep will discuss it: Important Customer Security Message Original Post: 1/20/2022 Last Updated: 3/14/2022 If you've received a security message from TracFone (text or e-mail) or had an unexplained loss of...
Read full review of SafeLink Wireless
SafeLink Wireless
-
Phone
Yes, my phone stopped making and receiving calls, and calling SafeLink they cannot figure it out. So, I ordered another one from the SafeLink site. I tried to activate the phone online and was unable to. So, I called customer service and they said the SIM car that came with the phone is not correct, so they tried to fix it and was unable to. Then the transferred me to the upper management, which when they do that the call drops and I have to go through the first call all over again and the second call drops again. I do not have another phone to call and get this fixed I had to borrow a phone and I can only do this once a week. I have been 2 weeks without a working phone. Tring to chat with SafeLink online is impossible.
Desired outcome: New SIM card or New Phone
SafeLink Wireless
-
cant make or receive phone calls
for 3 weeks i have not been able to make or receive phone calls. for 3 weeks ive spent a total of 42 hours on hold, ive troubleshoot my phone 14 times with a customer service rep, to be told to hold then hung up on approx 10 times, and made it all the way to "Higher tech support" 3 times to have them trouble shoot my phone and give me instructiosns and say they will call in 30 mins to see if it worked and they never called. today March 23, 2022, i spent from 8AM til 730pm on hold, being hung up again made it higher tech, trouble shot my phone, it still did not work and they told me they couldnt replace the phone, said hold on ill transfer you to someone who can help you and they hung up on me, they actually gave me chest pains today, I am disabled and need a phone so next im going to see if i can get service wirh Q-link.

kathleen rowe
Desired outcome: phone service would have worked, they gave me chest pains, i cant deal with them anymore, its not worth a heart attack. the government should be disgusted with safelink, stop paying them for services they arent providing.
SafeLink Wireless
-
i have been getting the run around !!!
MY NAME IS JAMES PALMER ( PHONE NUMBER 217-4732554 ) i received notice that my service was going under changes & if i did not respond i would not have phone service, so i contacted 1-866-667-6437 call 1( the first time they told me they not know how to rectify my problem & to try again later ! ) call 2( they told me that even though in their messages starting on feb. 23 after 6 of the same messages ending mar. 3 that 611611 was offering a free phone upgrade & at the end of the message it says "please speak with our agent ( 1-866-667-6437 ) now for your FREE PHONE" no one knew anything about this & could not help me ! ) 3 attempt ( i was told in no certain terms that i had to buy a new phone to get my phone service turned back on ( ya by this time my service had been terminated >>>NOT MY F#@KING FAULT
Desired outcome: I NEED MY PHONE TO WORK......... I AM A DISABLED 69 YEAR OLD MAN WITH HEALTH PROBLEMS ((( PLEASE SEND ME A SIM CARD IF THAT IS ALL I NEED )))
We are here to help
16 years' experience in successful complaint resolution
Each complaint is handled individually by highly qualified experts
Honest and unbiased reviews
Last but not least, all our services are absolutely free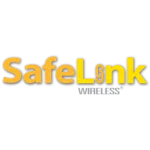 SafeLink Wireless contacts