Overview of Freedom Mobile customer experience
Freedom Mobile, as a telecommunications provider, has been plagued with numerous consumer complaints. Customers have expressed frustration with their unreliable network coverage, experiencing frequent dropped calls and poor signal strength. Many have also criticized their customer service, citing long wait times and unhelpful representatives. Billing issues have been a recurring problem, with customers reporting unexpected charges and difficulties resolving disputes. Additionally, Freedom Mobile's limited coverage in rural areas has left many customers dissatisfied. Overall, these negative aspects of Freedom Mobile's services have resulted in a disappointing experience for consumers.
Freedom Mobile complaints
11
Newest Freedom Mobile complaints
This review was chosen algorithmically as the most valued customer feedback.
Freedom Mobile Negligence Freedom Mobile through their negligence allowed a sim swap to happen to my account. I was robbed of my identity. The person that was given access to my identity through Freedom Mobile deactivating my SIM card without any prior notice, then giving a new SIM card replacement to a unknown person at one of their locations. This unknown...
Read full review of Freedom Mobile
Deceptive Sales Tactics: Hidden Cancellation Clause Leaves Me Regretting My Decision
I got totally hooked when the sales guy told me a big fat lie about the plan. He conveniently forgot to mention that I could cancel within 15 days. Can you believe it? I only found out about this sneaky clause when I got my first bill. And guess what? I had already signed the agreement without even bothering to read the whole thing. Talk about regret!
Unacceptable Billing Practices: Freedom Mobile Charges for Unused Service and Refuses Refund
So, I recently decided to cancel my account with Freedom Mobile. I did it over the phone and thought everything was sorted out. But guess what? They kept charging me for three whole months of service that I didn't even use! Can you believe that?

Naturally, I called them up to complain and get my money back. And you know what they said? They admitted that they knew about the problem and apologized for it, but guess what? They couldn't give me a refund! Can you believe the nerve of these guys?

Honestly, this is just not acceptable. If you ask me, you should steer clear of Freedom Mobile and go with a real company instead. Trust me, you'll save yourself a lot of headaches and frustration.
Freedom Mobile: Cheap but Frustrating - Roaming Charges & Billing Nightmares
Freedom Mobile is a pretty cheap option, but it does have some big downsides. One of the main issues is the constant roaming charges. If you happen to leave a big city, forget about having any coverage at all. It's a real pain in the neck. And let's not even get started on the monthly calls you have to make just to sort out the billing mess. It's like a never-ending cycle of confusion. Even though you're on a plan, your bill is never the same. It's enough to drive you up the wall. Dealing with their call centre is a whole other story. It's just plain awful. The people on the other end of the line are hard to understand and the whole experience is beyond frustrating.
Terrible Internet Service and Unresolved Deposit Refund: Freedom Mobile's Disappointing Customer Service
Stay away from Freedom Mobile. The internet service is terrible, and I had to pay a $50 deposit. When I decided to disconnect from Freedom, I asked for a refund of my deposit, but it never arrived. I've been waiting for 16 weeks and have contacted a manager, who told me to wait until I receive it. This is the kind of customer service you can expect when you're no longer a customer.
Horrendous Customer Service and Overcharging: My Terrible Experience with Freedom Mobile
Freedom Mobile is an absolutely terrible company, let me tell you. Their customer service is just plain awful. They keep overcharging us, and it's a real pain in the neck. We've had to waste so much time arguing with them about these overcharges, it's ridiculous. I've never been so disappointed and disgusted in my entire life. Seriously, their customer service is just the worst. The employees are so rude and ignorant, it's unbelievable. I can confidently say that this is the absolute worst company I have ever come across.
Freedom Mobile's Inability to Protect Customers from Scam Calls Raises Serious Concerns
Freedom Mobile is the absolute worst cell carrier in Canada, hands down. I recently had to reach out to their support team due to the incessant annoyance of Chinese and Indian scam calls. Let me tell you, their assistance was next to useless. It's not just a mere coincidence that when I called for tech support, I was greeted by someone who spoke Punjabi. This has led me to firmly believe that these Indian individuals in Canada are involved in some shady business, selling customer information to scammers from their own country.

To make matters worse, it seems like Freedom Mobile's cell network is constantly under attack by these scammers. They somehow manage to hack into the network and cleverly use the forwarding feature to cover their tracks. It's a never-ending battle, and Freedom Mobile seems ill-equipped to handle it.

I must say, it's incredibly frustrating to deal with such a lackluster carrier. The fact that they can't protect their customers from these scam calls is a major letdown. It's high time Freedom Mobile takes some serious action to address this issue and ensure the safety and privacy of their customers.

In conclusion, I strongly advise against choosing Freedom Mobile as your cell carrier in Canada. Their inability to effectively deal with scam calls and protect customer information is a major concern. It's time for them to step up their game and provide the reliable and secure service that customers deserve.
Terrible Provider: Waste of Money, No Signal, Exceeded Data Limit in Minutes
I really regret switching to this provider, it's been a big mistake. I strongly advise staying away from them! They are the worst provider I have ever come across. Their company site towers are absolutely terrible. Whether you are using their services locally or even when roaming outside of the country, it's just a waste of money. They are completely useless and not at all convenient. Every time I try to use my data and look for a signal, I am surprised within just two minutes by a text message informing me that I have exceeded my limit. It's not even worth paying them for their services because you can't even use your data due to the lack of signal. My experience with this provider has been extremely terrible.
Terrible Customer Service and False Promises: My Disappointing Experience with Freedom Mobile
The customer service at Freedom Mobile is absolutely terrible, let me tell you. I had a conversation with one of their supervisors, and let me tell you, she seemed like she couldn't wait to get off the phone with me. I mean, I had been waiting for a whopping 45 minutes on hold, and she just wanted to rush through the call as quickly as possible. Talk about unpleasant!

Now, here's where things really went downhill. When I signed up for a plan, they promised me a $10 discount for a whole year. But guess what? They only gave me 11 months of that discount. Can you believe it? So, naturally, I brought it up with the supervisor, and you know what she said? She had the audacity to argue with me and claim that they had already given me the full 12 months. I mean, come on! It's like she doesn't even know how to count!

I was so disappointed with this whole experience. I wouldn't recommend Freedom Mobile to anyone, not even my worst enemy. They really need to hire some people who actually know what they're talking about when it comes to their products. It's just a big mess, let me tell you. Stay far away from this company if you know what's good for you.
Disastrous Experience with Freedom Mobile: Overcharged, Terrible Customer Service, and Frustrating Call Disconnections
So, I decided to upgrade my plan during the Black Friday sale on Freedom Mobile's website. I was pretty excited because I was going from a measly 10 GB to a whopping 50 GB of data. The website said it would only cost me $45, which seemed like a steal. But boy, was I in for a surprise!

When I checked my bank statement, I saw that they had charged me a whopping $70 instead of the promised $45. I was furious! I immediately called their customer service line, hoping to get this sorted out. But let me tell you, it was a nightmare trying to get through to someone who could help.

I must have called them a dozen times, and each time I was met with indifference and a lack of willingness to fix their own mistake. It felt like I was talking to a brick wall! But after what felt like an eternity, I finally managed to speak to a supervisor. And you won't believe what he had the audacity to say to me.

He actually had the nerve to tell me to just pay the $70 for this month and they would fix it next month. Can you believe that? They wanted me to pay for their own mistake! Talk about a rip-off! I couldn't believe what I was hearing.

What's even worse is that they don't seem to have any respect for their loyal customers. I've been with them for years, and this is how they treat me? It's just not right. And to top it all off, their customer service line is based in Egypt, which made things even more frustrating.

I can't even count how many times the call got disconnected. It happened a total of four times! Can you imagine the frustration of waiting on hold for hours, only to have the call drop? It's absolutely ridiculous. I wasted a good five hours just trying to get through to someone who could help me.

I mean, come on! They're a phone company, for crying out loud! You'd think they would have a reliable customer service line. But no, it was a constant struggle just to get someone on the line.

Overall, my experience with Freedom Mobile has been nothing short of a disaster. They charged me more than they should have, refused to fix their mistake, and treated me like I didn't matter. And don't even get me started on their customer service line. It's a complete joke.

I would strongly advise anyone considering Freedom Mobile to think twice. Trust me, you don't want to go through what I went through. Save yourself the headache and find a different provider. You'll thank me later.
Terrible Customer Service and Deceptive Practices: My Experience with Freedom Mobile
The customer service from Freedom Mobile is absolutely terrible, whether you're dealing with representatives from the Philippines or Egypt. I specifically asked for a Canadian customer service representative, but instead, I ended up with someone from Quebec who was just as awful. Last month, I signed a contract for 6 gigs of data at $50, but this month, they're offering 20 gigs for the same price. The customer service representatives simply don't care and don't offer any help or improvements.

Before I signed the contract, I was using their pay-as-you-go service and had just paid for a new month. However, when I decided to explore a contract, they conveniently failed to mention that the pay-as-you-go balance is non-refundable and cannot be used as a credit towards the first invoice of the contract. It's clear that all they care about is getting you to sign the contract and then moving on to the next unsuspecting customer. This company is shamelessly terrible.

I've had enough of their poor service, and I plan on calling them to buy myself out of the contract and get rid of them once and for all.
Collect Your Trust Badge
Be recognized for outstanding customer service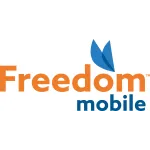 Freedom Mobile

contacts
We are here to help
19 years' experience in successful complaint resolution
Each complaint is handled individually by highly qualified experts
Honest and unbiased reviews
Last but not least, all our services are absolutely free