Reebok International complaints
81
The complaint has been investigated and resolved to the customer's satisfaction.
Reebok International
-
air pockets went flat
I live in Ireland, in mid June 2011 I visited Murcia Spain where I bought a pair of Reebok train tone shoes. On returning to Ireland I wore them 4 times, , the air pockets on the sole of the left shoe went flat. the shoe is not useless and cannot be worn. It is just not practical to return them to the store which is 3hours away by air. I contacted Reebok customer services in Ireland who said they could not help and that I should return the shoes to where I bought them.. Poor shoes, and very poor customer service. I will not buy anything made by Reebok again..
Resolved
The complaint has been investigated and resolved to the customer's satisfaction.
This review was chosen algorithmically as the most valued customer feedback.
Dear sir, My cousin Rita Khant is staying in Atlanta, USA, She is working as a Manager in one of the Walmart Store. She purchase Reebok Shoes for Me & my Wife from America in Dec-2011 and bring it to India for us in Jan-2011. within 4-Month I have complain in Sole Pasting. for the details please refer attached picture. Kindly inform me from where can I get replacement of same.
Read full review of Reebok International
Reebok International
-
defected shoe
I bought Reebok Easytone's less than a year ago and already the right foot has a hole in both the air pockets causing a deflating sound everytime I walk and also causing severe knee pains (in the right knee) which result in numbness in my foot and calf. I am a waitress so I do use them somewhat often but mainly for walking for short periods of time every other day... They are the training shoes, so I assumed this is what they were made for...?!
Has anyone else experienced this issue or anything similar? I also want to make a complaint to Reebok, but am finding it IMPOSSIBLE to find any kind of useful customer service number. If anyone has a number for them, I would greatly appreciate you sharing that knowledge.
Thanks :) Mon
The complaint has been investigated and resolved to the customer's satisfaction.
Reebok International
-
sole coming out and tearing of shoe
I got A shoe Purchased From A Authorized REEBOK Store in Pune. After 3 months the sole of both shoes got holes at the same place... It is very shocking to know about Reebok shoes defects and the Mishandling by the manufacturer
and the company. I gave my shoes to the a Authorized REEBOK dealer from where i bought them, to replace or repair the shoe . But HE told to me that i have to deal directly to the company of Reebok. If they tell us then we replace or repair it. My shoe Code is no. 0884561284 and the item name is J17549. And the Bill no. is 1612.
Tell what can We Do as Fast as Possible.
Resolved
The complaint has been investigated and resolved to the customer's satisfaction.
Reebok International
-
wrong reebok kit
Sir,

I called on phone No (+91931183335) and booked 1 Reebok Kit(TRACK SUIT) on date 27-03-2011.Demanded Reebok Kit information is given below:

1.) Reebok Shoes : Size[8]
2.)Reebok Bag
3) Reebok Hand Watch
4)Reebok Track Suit : Size ( Large)

.I revived the order on Date 28-03-2011.I payed 3100 Rs for them.But order that i was revived is not correct. Revived Reebok Kit information is given below:

1.) Reebok Shoes : Size[8]
2.)Reebok Bag
3) Reebok Hand Watch
4)Reebok Track Suit : Size ( extra extra large) xxL

Means Track suit size is very large.But Now when I'm calling to him. They are not picking my call. I'm also trying to call from another number. then they are making fool of mind...

Please help me...

Regards,
Avdesh kataria
+919468192628, +919999822548
[email protected]
This review was chosen algorithmically as the most valued customer feedback.
About 3 months ago I bought a pair of Reebok trainers type RB601, according to the internal label, from a store in the US (McAllen, TX). I expected these to last longer than the junk no-brand type you can find everywhere. Unfortunately they lasted hardly any time at all. The top material, whatever that area is called, appears to be some cheap junk like...
Read full review of Reebok International
Reebok International
-
jogging pants shrinking in length
My husband received two pairs of reebok jogging pants for christmas. they were purchased from sears in sarnia ontario. he tried them on they fit him really good so we threw the tags on the pants away. well the first time i washed them they shrank at least 12 inches in lengh. sears informed me there was nothing that could be done about since we didnt have the original tags on them. i would just like to say what a good product reebok in selling and just how proud our household is to have such a wonderful product available in our stores. they are in the household known as reebok wash and throw away they really last a long time. so much for purchasing a supposedly name brand product. never again.
Reebok International
-
replacement of shoes
Hi,
I am Ravi Ranjan. I had bought a pair of shoes (Model no. J15184) from Masoodpur Showroom in Delhi . I wore the shoes for just four days. Then the pasting of sole got removed. I went to the showroom on 08/11/2010 and the executive at the store promised me to get the shoes replaced. He took my shoes and invoice and gave me a replacement slip. He told me that I will get the shoes replaced within fifteen days. But after two and half months I did not get the shoes replaced. I contacted the store personally and on phone many a times but in vein. This is not at all expected from a reputed company like Reebok.

Please do the needful and revert.

Claim Number: 01700002
Product Price: 3599
PGSC: J15184
Barcode: 0884560732652
Show Room: Masoodpur Showroom.
Reebok International
-
never received order no.1428111120304293763 of 2 nfl jerseys
I never received my 2 nfl jerseys that was ordered on Jan.1, 2011 in the amount of $109.98 USD.Today is Jan.30, 2011.No response from reebok concerning my order, but my credit card has been charged onJan.3, 2011 by http://VCMCPAY Co.I do not want to pay for merchandise I never received and I need a full refund to my credit card.
This review was chosen algorithmically as the most valued customer feedback.
At first they seemed good, but then shortly I felt an ache in my achilles. Wore them less often. I'm a teacher and I wear sneakers all day, every day and am constantly walking up and down stairs. Wore them often enough though. Then I found a large lump on my right achilles tendon and a smaller one on my left. Went to a foot specialist who said that she'...
Read full review of Reebok International
The complaint has been investigated and resolved to the customer's satisfaction.
Reebok International
-
pain from shoes
I was just wondering if anyone else was experiencing intense pain in lower back and all throughout their legs after using the reebok easy tone shoes. I have been wearing them for about 2 weeks and they have been great but in the last few days i have intense pain in my shins thighs and lower back.
Resolved
The complaint has been investigated and resolved to the customer's satisfaction.
The complaint has been investigated and resolved to the customer's satisfaction.
Reebok International
-
commercials
I cannot believe a company like Reebok is sinking to such disgusting levels to try to resurrect their brand. It is clear that they are trying to reach a younger audience, but the commercials (both the shaping shoe for women with the body close-ups, and the new ball shoe for men) are so extremely offensive that I will never even consider buying Reebok again. My parents wore Reebok, and my brothers and I grew up wearing Reebok, as did my husband. It is sad that such a formerly great brand feels the need to go this route. They have cheapened their reputation and have left me feeling like they are more trailer trash than trendy and high quality.
Resolved
The complaint has been investigated and resolved to the customer's satisfaction.
Reebok International
-
poor quality shoes
Respected Sir,
I Vijay Hariramani customer of Reebok owing a "Converse type ankle shoes" and a resident of Ahmedabad, (Gujarat), (India). Thus i want to share my experience as a customer of reebok with the organization which in not satisfactory. I own "White coloured Ankle shoes" with model no. "883623812447" purchasing date "08/04/10" at 30% discount and was offered 6 months warranty worth Rs. 1600/- from S.G. highway outlet, ahmedabad, India. After couple of months of the purchase it started getting "ripping off" from the both the side of a shoe leading to "tored" condition. I had given my shoe for the repairing to the Reebok outlet and again it was the same situation soon after 7-8 days of repairing, thus again i had to give that for repairing which lead to some "black spots" on the parts where extra glue was applied on both the sides and still it has not got Glued properly. These "Black spots" has led to loss of shine and looks of my shoes leading to real dissatisfaction of service and kind of quality of shoes that "Reebok" provides. This is my heartful request to the management of "Reebok" if they could come out with any solution at the earliest.
Thank You
Reebok International
-
free gifts
Dear sir,

The booking id was 997547562

. Itbc08786646

I had ordered a reebok shoes with india today book club on 26th nov 2009. I was entitled free reebok watch on my first purchased.

But till date your company has not sent me the free gift. I am in constant mail with you people, but you fail to send my free gift.

Is india today book club become a beggars club.
Reebok International
-
bad quality sole solution
i bought a reebok shoe from pantaloons, surat
i was looking for adidas as i had the sole seprating problem in my past reebok shoes
but the sales excutive convinced me that this would not happen as these were the costlier ones and also gave me a warranty for a year and told me to keep the bill with me
which i did as i was sure it would happen but the look was good so i thought to take the risk
after 5&half months the sole began to seperate and i went to the store a 15days later
as it is far away from my house (near about a 20kms)
they strickly refused to assist as they say there is no warranty as such
i dont understand then what is the point in buying a 4000rs sole which dont work for even a six months of a such a reputed ompany
my contact number is 00919374557596 and email id [email protected]
Reebok International
-
scam
I purchased some shoes at yourreebok.com, thinking they were going to be customized running shoes, tailored to my unique specifications. The shoes which I received were different than how I designed them. The base color was to be a black mesh material, with the sole of the shoe as light blue. This came out correct, however the Reebok logo on the back of the shoe as well as the tongue came in light blue as well, which is not how I designed them on Reebok's website "yourreebok.com." In addition, the "accent" feature on the shoe which can be customized was suppose to come as a black mesh material, which the website specifically states, in addition to all of the other design materials and colors. I called Reebok to let them know of the mistake with my order, which they completely refused to acknowledge citing absolutely ridiculous excuses for the false display of a "black mesh" available to customize on their website, arguing it 's a color and not a material. There are several colors to choose on their website, that don't state "mesh" only the respective color. Any reasonable person would have to think "mesh" is a material, and not a color. As I stated earlier, the color of the Reebok logo on both the tongue as well as the back of the shoe, were incorrect. I designed those colors to be white, and not light blue. Somehow, the customer service representative and supervisor that I spoke to see the shoe design as it came to me incorrect, but the final design for the shoe that I see is how it looked when I placed my order, with the correct colors/design.

I feel as though I received shoes that were not designed by me. They are very similar to what I designed, but not the way that I wanted them, therefore that takes away from the "customized" aspect of the process at yourreebok.com. I feel as though I was ripped off, scammed, and greatly deceived by Reebok International because I didn't get the experience their business advertises, and that is a customized shoe. Not partly customized, but fully customized. It's been several years since I had bought a Reebok shoe, and I really liked the way the Reebok Zigtech fit when I tried it on at the store, so I decided to design my own pair. But I really wasn't expecting the level of customer service I received. No one wants to acknowledge they made a mistake with my order. Reebok needs to take responsibility and fix the problem for its customers. This is not how customer relationships are built. I wanted to buy other pairs of Reebok Zigtech shoes that I had customized in "my closet" on Reebok's website, but now I feel as though I have lost confidence in with the Reebok brand after my experience. Someone needs to recognize a problem with the yourreebok website, and the reason why the telephone agents somehow mysteriously see a different design than what the customers sees in his closet at yourreebok.com. To some everything up, I don't want to pay $132 for a pair of shoes that weren't customized b y me. I feel as though Reebok's regular price of $99.98 is sufficient, because again, this shoe was not my design.
Reebok International
-
defective shoe and poor service
Bought a pair of reebok shoes. Used them for hardly 60 hrs. The sole ripped off at the front side for one of the shoes. I got it repaired at a cobbler who put some adhesive. Again after few hours of use sole of both shoes got ripped off and again they were given to cobbler for repair.

Once again the shoes sole came off after few hours of use. This time I approached the show room and they agreed that shoes are not used much and may be a defective as not only souls but the upper leather foot holding portion is also getting ripped off. They said that they are helpless as it was not bought from them

The franchisee does not maintain a complaint register . However, they gave a scrap of paper for registering complaint where in I requested for a replacement of the defective piece. I am not sure whether it was forwarded to the company

In the website of reebok I did not find any means of getting in touch with them and hence putting on complaint board. I hope the company would respond favorably and with customer orientation

V. Manikya Rao, Nizampet Road, Kukatpally, Hyderabad

[email protected],
Reebok International
-
fabrics come out from slipper (pgsc no. j05965)
Reebok International
1895 JW Foster Blvd.
Canton, MA 02021
Phone: 781-401-5000

Dear Sir/Madam
I have purchased one Easy Tone Slipper Model No. PGSC No. J05965
from Crazy Rider C-11 Connaught Place New Delhi - 110001 vide
Bill No. 1241 dated 20.10.09. The scanned copy of the bill and receipt is
attached.

The Slipper ppir fabric come out on its own from left foot sleeper and i have
lodged the complaint vide Customer Claim Form no. 9743 dated 10.7.10.
and have been told to contact after 15days.

When we have contacted them today on 29.7.10 they said this is not a
manufacturing defect and returned the Slipper even in worse condition.
The copy of report with their remarks is also attached.
Photo of Slipper along with PPIR Chip is also attached.

I am also enclosing the photo of the Slipper along with the PPIR fabric
which came out from the left foot sleeper.

I am really surprised that if even a sleeper worth Rs 3299.00 can not last for
even eight to nine months what will be the quality of the sleeper.

I am regularlly using Reebok product and had never any complaint.

It is really to my surprise that the company of your repute not vied the
compalint seriously.

I hope you will take suitable action at your end will take suitable action and
will inform in due course of time about the action taken against our complaint.

I hope you will view it seriously and will replace my Slipper with new pair of
Slipper. It really does not matter that the cost but the behavior of the staff
at the above
said store was very rude.

I hope your immediate action to get the new pair of Slipper will encourage us to

buy

Reebok products again & again and will not allow us to loose faith in your
products.
Regards
Reebok International
-
product inproper submission
we frm khammam dist(ap), we came to know by paper add rebook company had announced that they r selling goods at chaeper cost (2999)-the goods are-reebok-(speticals, watch, shoees, t-shirt, sipper, wallet, socks), we had booked the order by seing on paper, our booking no is- 880132049, but we got only some of them, we dind't get speticals, socks, my phone no is 9491543407, please take necessary action and send the items that we didn't get.
Reebok International
-
regarding redispatch
To the Concerned Offical
Reebok Shoes Complaints - living media in -delhi Complaints
Location: Delhi, India

Ref-
1.Booking ID No-880007962 dated 09.11.2009,
2.Invoice cum delivery note no-ORA090089343 dated 30.11.2009
3.My letter dated 12.12.2009
4.Discussion with Agents & Rashid regarding redispatch

We have returned you reebok shoes since the pairs sent to us was of number 6 & we have placed order for number 8.

We have sent you back the shoes with additional courier charges based on your commitment that we will received it in 2 weeks.Many a times false commitments are done as on date we havent received the goods & its loss to me costing 4, 000 INR

We need to have an appology letter towards the delay & mishandling a customer subject to penalty

Senoir Supervisor, Mr.Rashid commited that the stock is not available & delayed internally they have not conveyed any message to the customer who has paid you nearly 6months back, finally he assured me the the rediapatched will be done between 1-3 July 2010.

Further to his communication he also conveyed us to proceed with consumer complaint
We are here to help
16 years' experience in successful complaint resolution
Each complaint is handled individually by highly qualified experts
Honest and unbiased reviews
Last but not least, all our services are absolutely free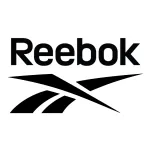 Reebok International contacts