Procter & Gamble complaints
233
Procter & Gamble
-
Ultra downy
Purchased Ultra Downy (197 load) at Costco. Product is very thick had to add water to product to get it to pour out of dispensing cup. We have continued to use product adding water to dispensing cup as well as container to help thin product.
Recently both my wife and I are feeling itchy spots on upper back.
we have discontinued use of this container.
Why is this particular containers product thick? What would cause this issue?
Any help is appreciated
Procter & Gamble
-
dawn ultra
I am complaining about the dawn ultra handle on my spray bottle. It is terribly weak plastic. It bends when you try spraying it. It is terrible. I can hardly spray it. I have had other bottles of the ultra dawn spray bottles and they weren't made of such weak plastic. So could you send me a good bottle. The bar code was 3700065732 Dawn Ultra Platium free power wash.
Thanks
Pat Lowe
1756 Grayrick Dr
Cincinnati Ohio
45231
513-238-8785
Procter & Gamble
-
Ariel original liquid detergent
I bought Ariel original liquid from Tesco New malden London because it said 54 washes, I usually buy the Ariel powder. I noticed it smelled bad, I did 2 washing, the smell became more intense it stung my eyes.
I put the washing out to dry. When dry, it still smelled awful & continue to stung my eyes. (I dont have any allergy).
This awful smell of chemicals didnt disappear, I had to rewash the clothes & they still smell, we had to keep the windows open all day & most of the evening.
I took it back to Tesco where the lady at the desk wearing glasses also had stinging eyes.
I am very annoyed that you dare selling a harmful product. You are a shameful company & I have written to Which mag & Trading Standard.
I am sure these chemicals being harmful to humans must be harmful to the environment. I will enquire about that & contact as many people as I can to warn them.
Procter & Gamble
-
Fairy all in one dishwasher tablets.
As you will see from the photograph most of the tablets are stuck together. Trying to separate them means they break open. The one left in the package are leaking.

If this is the standard your company now accepts I'm afraid it may be time to move to one of your competitors.

I see that the more words used in a complaint makes it more likely to be resolved or even considered for review. This obviously is directed at those large complaints were the customer may take alternative action as being given priority, leaving us the miniscule people as being irrelevant.

This selection methods makes me feel even more insignificant.

Perhaps one of our newspapers would find your selection process more interesting and publish it, this way you take notice of your loyal but insignificant customers.

Yours in disbelief.

E. Woods.
Desired outcome: Replacement is all i expect.
Procter & Gamble
-
bounty paper towels
i have been purchasing these for years ...recently i ordered a large amount of frozen fish which needed to be dried before cooking...the fish had no smell but the minute i dried it with the bounty paper towels it stank terribly...i ended up trowing it out (over $100!).
this morning i washed a peach and dried it with a bounty paper towel and had the same horrendous smell...it is now on my hands!
i am going to throw out the all the rolls left in my house...please refund cost of the 24 rolls i purchased as well as the $100 of perfectly good fish i threw out thinking it was bad when it was the wet bounty towels.
and PLEASE correct this problem and give us back the paper towels we loved!

catherine allin
1203-3577 atwater avenue
montreal, qc
canada
514.4971178
[email protected]
Desired outcome: refund see above message
Procter & Gamble
-
Puffs 3 pack of tissues each containing 180 sheets
What happened to the regular Puffs 180 count? I used to purchase the 3 pack.
I can't find this anywhere. Apparently you did away with this and now you've replaced it with only 124 tissues per box, calling it ULTRA SOFT! The only other option is with LOTION. I am really NOT happy at all. I didn't buy the Puffs with lotion because you can't clean your glasses with it. And I'm certain that the ULTRA SOFT isn't any softer than the 180 count tissues.

Another thing that's aggravating is that you are also trying to cut corners on the Charmin toilet paper. I've noticed that in each roll there are little spots where the 2-ply isn't 1-ply all the way through because you are having 1-ply in spots where it originally was 2-ply. Honestly, I find both issues totally ridiculous.

Aren't you people making enough money on all of the products that you manufacture? Especially with this pandemic where everyone was buying out the store with toilet paper.

Maybe some people don't notice or pay attention to anything. They just go to the store and grab whatever is on the shelf.

I am really NOT HAPPY with this whole scenario!

Charlotte Novak
Procter & Gamble
-
Deodorant
My 16 year old son used Old Spice Deodorant and developed a severe reaction and chemical burn bilaterally in his axilla. This started on the morning of Jun 6th after using your product. I brought him to the Dermatologist yesterday and she prescribed a cortisone cream for him to apply. This is quite difficult to use because it is in a tape form and he has hair in his armpits. He is in a lot of pain and can not participate in rowing (crew) or drums, which is non-refundable and quite expensive. He is working from home and has to sit at his desk with pillows under his elbows to prevent the skin from touching. I have since read online that this seems to be an issue with your deodorant and multiple people have also received chemical burns for your product. I would like for someone to discuss this with me further. I will include some pictures.
Thank you,
Toni
[email protected]
Procter & Gamble
-
Duracell Batteries.
Hello, I hope your happy with you cheap batteries. I bought up a few batteries so I would have plenty but as you can see they are worthless. The price of your batteries are so expensive but they are the brand I always buy. I will no longer buy these batteries and will switch to a company that cares about there customers and the quality of there products. Thank you for wasting my money.
Desired outcome: Pull the batteries off the market
Procter & Gamble
-
Dawn powerwash
Hi - this is not really a complaint about Dawn Powerwash
because I love the product. My problem is with the bottle design. I have arthritis in both hands and on most days I'm unable to pull that handle. I have other spray bottles that are much easier to use such as the Ace Hardware spray bottle and a Shout spray bottle to name two.

We just purchased our second bottle of Powerwash. I could not twist the little white knob to use it. I had to wait for my husband to help me.

Please consider a redesign so it's easier on us older folks with arthritis. You might even test it with Arthritis sufferers.

Thanks so much,
Nancy Hogue
Gordon, Georgia
478-960-9601
Procter & Gamble
-
Bounty Paper towels
The last 2 packages of rolls I purchased from Sam's, the 1st 3 full sheets of the tri sheets are stuck together in each roll. Also when you normally would tear a smaller sheet, the corners are not perforated well and tears into the next sheet. I know it is not a major concern and ( am just making you ware. I have been using the same product as long as it has been available and this is the 1st time I have had concerns about quality. As a former business owner, I am aware " If a wheel is broken and you don't know it, you can't fix it"

I am not looking for anything, Just a FYI

Sincerely,
Charles Cunningham
Procter & Gamble
-
"The Sussex Mess"
Criticizing the United States Constitution? The Constitution. Really? And you are paying those two MILLIONS to represent you? What are you thinking?

You will be paying what I call "The Sussex Mess" without a single penny of my money. There are all sorts of alternate products out there that are just as pleasing as yours. I'll be buying those other products instead. I already have the list which makes the transition ever so easy.

Your choice ... well ... good luck with that.
Procter & Gamble
-
Representative
Just read that you have signed a deal with Meghan Markle. I disapprove of what they have done and will no longer purchase your products because of your association. I also intend to encourage all I know to do the same. Shame on you.

I thought you were family oriented and Mental Health is a very serious and real issue. To support people who have lied and are grifters is just not acceptable.
Procter & Gamble
-
You uniting with Megan & Prince Harry.
How utterly disappointing.
I have used Crest for over 30 years and have often convinced other to use it as well. Abd I have used Tide & Downy for almost as long.
But this ---- coupling with Megan Markel is too much to accept.
I shall begin searching for alternate products that do not support her -- or you, as long as you are in this unholy union.
Shame on you.
Desired outcome: Dissolution of Markel contract.
Procter & Gamble
-
Partnerships-Archwell
Maybe you should research your recent partnership before having one with Archwell! Harry's wife is a known liar, and under investigating for bullying yet is promoting a safe space for woman? most people see through her and I know that this will hurt your Brand.

They are an embarrassment and anything that this couple are involved in I will not buy and there are many more aware people who feel the same.
Procter & Gamble
-
Braun Epilady silk epil 3 n
I have had this product I would say around 6 months and I loved it but now yesterday May 7, 2021 the top not the tweezer like epilator but the actual razor style head fell to the floor I picked it up and put it onto the machine. I proceeded to shave . I felt as if it were scratching me. I thought that it was the comb like feature that it has
As I realized later it was scratching me in fact I have razor burns and nicks on my legs. I have a long scratch down the length of my left leg. it looks like a mix between a razor burn and scratch.
I looked at the razor head and it was broken it has a hole in the middle of the mesh-like metallic screen. This is what nicked my legs

I would like top receive a replacement head if possible. I do not have the ticket for the purchase of the product but I did purchase it around 6-8 months ago on Best Buy I was so happy. I love the epilady and love the razor attachment it makes shaving so easy and nicks seriously don't know how it broke. It just fell under my desk.

Could you just replace that part . Even if it is only the top mesh-like part with the littler teeth or combs sticking out from it. I have included the pictures of the Razor and the scratches on my leg although I could not get them darker

I hope you can help
Desired outcome: New mesh razor head cover
Procter & Gamble
-
Formersubsidiary under unlimited license from P&G
Dear Ladies and Gentlemen,

this rather unusuial complaint regarding your fromer subsidiary Braun-Household.

Though I am uncertain about the exact terms of your "unlimited license" agreement with De'longhi Grpoup in 2012 I would like you to check for possible violations.

Unfortunatly, from a customers point of view, reding the name Braun directly associates with P&G.

Now numerous times the marketing and customer service of this fromer subsidary is just bad. Websites do not work, Support does not work, product deliveries are resheduled afain and again, then canceled, just to have the product relaunched a week or two later with new "improved" pricing.

Its all to much to really list it here. My concern is that this behauvour and clear deficit in management from the new license holder is damging the P&G reputaion with customers and eventually will have a bad impact on the stock itself.

if there are conditions within the agreement to allow you to check the behaviour and businees of the new brand owner please do so. The Hardware itself is of high quality for the market intended with each product. But the Marketing, Logistics, Management and everything else does not work as you would expect from a Brand with this reputation.

This can not go on like this.

Kind Regards
Desired outcome: Problem Assesment by P&G - implement measures to stop this
Procter & Gamble
-
Fairy dishwasher tablets
Hi, following claims that when using Fairy Platinum Plus there is no need to pre-wash which will help save water and be more environmentally friendly I bought the product and I've been using them for a while, however, I am really disappointed, the tablet regularly does not dissolve, the product is left on cutlery which I have to wash up, if I don't rinse then nothing comes out clean, so I am rinsing 1st and having to put most things back in or wash them by hand! So rather than saving water I am using a lot more!
Procter & Gamble
-
Fairy dishwasher tablets
Why do you continue to package dishwasher tablets in plastic pouches? Surely it isn't too difficult to change to cardboard boxes? It is very evident that you don't take the reduction of plastic seriously as SO MUCH of your merchandise still comes in plastic, most of which is not recyclable. You obviously prioritize profit over the planet! Disgraceful!
Desired outcome: STOP USING SO MUCH PLASTIC
Procter & Gamble
-
CASCADE COMPLETE DISHWASHER SOAP in the 75 oz. box.
In the past 4 weeks i have purchased your product at the Walmart on TELEGRAPH RD. In SOUTH ST. LOUIS COUNTY, MISSOURI.

I did this on purpose because i began to notice about 6 weeks ago I noticed that the powdered soap for my dishwasher, wasn't going as far as it used to.

SO I purchased a box every week, for 4 weeks, to see if there was a difference in weight. IN FACT IT WAS . The 4 boxes we purchased were all under weight ae follows:
3-19-2021- 3.28 LBS.
3-26-2021- 3.46 LBS.
4-02-2021- 3.12 LBS.
4-09-2021- 3.51 LBS.

Now given the benefit, of the doubt that, these weight variances were most likely caused by someone, at the store, and not at your company, I sent 3 friends to the store to watch the soap aisle, from a distance and we found, that, 9 customers were emptying the powder from the box and into, what looked to be sandwich bags, while we watched. This would explain the odd numbers in weight, since the machines, at your factory, would be calibrated to the same variance(if the had been incorrectly set)and not be so drastically out of 'SINC, "as displayed above.

Now please keep in mind that I have been using your product since FEB. 2012 and only, recently, discovered that between, FEBRUARY 12TH 2021 till now, have I noticed this change as shown above.
I believe the solution here is 2 FOLD, one, putting cameras in the aisle for the Store's part. Then secondly, have your company place a strong safety seal over the spout with a texted label, stating:
" WARNING ! IF THIS SEAL IS BROKEN, DO NOT BUY, AND CONTACT STORE MANAGEMENT IMMEDIATELY."
Desired outcome: in addition to the statement above, I would like monetary reimbursement , or replacement of the soap powder equaling the amount missing, or both.
Procter & Gamble
-
Duracell batteries
your batteries ruined my weather radio, and the duracell batteries that were in it corroded and that's why its ruined, I would expect that your company will replace, the radio, and give me new batteries. I have been down this path before, your chinese batteries are NO good, I got a CD player replaced, at your expense, and now you owe me $50 for a weather radio, or my next Email will go to the Better Business Bureau. Thank You
Desired outcome: I want the radio replaced,, Midland model 8011004142
We are here to help
16 years' experience in successful complaint resolution
Each complaint is handled individually by highly qualified experts
Honest and unbiased reviews
Last but not least, all our services are absolutely free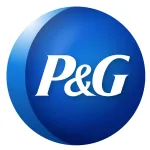 Procter & Gamble contacts