Ulta Beauty complaints
304
Ulta Beauty
-
Placed order on line, now out of stock, rewards gone
I placed an order on Saturday, 5/21/2022 at 1:17 a.m. for the Madison Reed Shampoo & conditioner and the Insert Name Here (Wave). Everything went through and I used my $14 rewards. I receive and email that the "Wave" is now out of stock and my $14 rewards was now used on a $26 dollar amount...THAT IS REDICUOULS! I would not save my rewards to go towards a $26 dollar amount! That makes no sense. I reached out to customer service and they will not do ANYTHING to make it better or RIGHT and that really sucks and it is not right. Hire management is not "hire management" they tell you the same thing as "customer service".
Desired outcome: I would like my $14 rewards back and pay the $26 on the items that were in stock.
Ulta Beauty
-
commercial with Ariana Grande
Why would you have a commercial with Ariana Grande ? This is a person who went into a bakery on video licking bakery goods and putting them back and laughing. Every time the owner of this busy turned her back. As a so called celebrity she and her friend should have known better . Yes it gets worse, when confronted she is disrespectful, argumentative, but the worse thing she yelled out I HATE AMERICA ! So why would you help this person ? Dont tell me MONEY! I DID go to your store but will not until her and her products are out removed and her commercial is removed. Until done this will be on Facebook and all sites. If she is not taught that her actions do have consequences, then they're behavior becomes the norm . What will she do next now that she hates Americans?
Desired outcome: Remove A.G. products and commercial .
Ulta Beauty
-
Online services
Been a loyal customer with Ulta for years. Have a 1200 dollar credit limit on my card for them. In January 2022 someone hacked my acct and placed an order. Once i was notified I contacted Ulta immediately. They had time to cancel the order but didnt. The idiots ended up shipping the order to the scammer. They wont let me use my online acct and keep giving me the runaround about it. If you google "ulta acct hack" you'll find that this is a regular occurrence people getting hacked in there system but yet they keep blocking my online ordering because of something that wasnt my fault. About to end my relationship with them and use Sephora and Dermstore. All the money Ive spent at Ulta and this is how they treat me
Desired outcome: I want my online access restored now or they can lose me completely as a customer
Ulta Beauty
-
Hostile Work environment
I visit the Ulta Salon on 13707 W.Bell Rd,Surprise,Arizona back in March and witnessed a older "Manager" of some kind talk to a Hairdresser like he was Garbage.Talked down to him in a very rude matter.And turned around and did the same thing to my Hairdresser,which she was very kind and knowledgeable,knew what she was doing and knew what I wanted. Both of them turned around and were very ashamed. I honestly felt really uneasy after that.

The Salon turned really quiet after that ,No smiles! Both of the them looked very scared and uncomfortable around him.I believe the Managers Name started with and "H".
Desired outcome: Something ,like some type of consequences need to be addressed.I don't think workers should be afraid of Managers or other workers,
Ulta Beauty
-
Salon
On Tuesday April 26 i had an appointment to get a spiral perm. I arrived and "had the perm" done. No curl no nothing. My hair is still straight and i knew the moment i saw the stylist putting the curls in my hair. It was suppose to be a spiral perm, not a wave perm. My hair is not even wavy. I would like something done about this especially if i had to pay $80 for it.
Desired outcome: Either a correct spiral perm or my money back.
Ulta Beauty
-
Hair service
Hello, in 2021 right before Christmas I thought I would go to ulta and get my hair done. I asked for Carmel and red high lights .. I showed a picture and explained how I wanted to keep my length etc.. when it was done I looked orange not red ! She then toned me again ! I then went home and she told me I could come back in a week to get it fixed ! I went back and just said dye my whole head dark brown ! This didn't happe. I then had " money pieces " whatever the heck those were! I than in February received a gift certificate for ulta and I was like well might As well give it a chance. I said all brown .. when I was there we were talking I explained how I had covid and I'm losing hair. They then todl me how to use rogaine and it'll help me grow hair back ok! A week later my head has been burning I went to see a different hair lady to just see if something wrong ! Strike one was rogaine ! She said a hair stylist should never tell anyone to use it! How once u start u can't stop ! You hair will need it and when you stop the new hair will fall out! In a year I have over 500 dollars into my hair! The front looks like I have bangs now cause of breakage and this other hair lady told me the color was left on to long ! The girl who did my hair is 110-a% amazing ! I just feel that if my hair was done in in November correct it wouldn't have gone back again and damaged my hair ! And then to be todl to use rogaine and color left on for so long!

I added pics of what I wanted what I got for color! And the. U csn see the dye still on for head and the orange tint to my hair !
Desired outcome: Id appreciate a response … some money back
This review was chosen algorithmically as the most valued customer feedback.
April 25: I purchased items online ($142), and there was a promotion for a free gift for "any $70 purchase." This caught my attention for two reasons: my order met the requirements, and it did NOT have the typical "while supplies last." After completing my order, I saw the 12 piece gift as advertised "for and $70 purchase" was not added. I emailed customer...
Read full review
The complaint has been investigated and resolved to the customer's satisfaction.
Ulta Beauty
-
Shipment was sent to another address and they will not refund me
I ordered through their app for the first time and used Apple Pay which was linked to my old address in another state (it was the first time I used Apple Pay because I didn't have my debit card on me). It immediately sent the order through without allowing me to input my current information or double check everything.

I tried to change the shipping address for the order on the app several times immediately after but could not. So I had my husband call the following day customer service line to cancel before the order shipped (order was still processing) and she assured him she would cancel it. All the rep did was update my address under my account but did not change the shipping address for my order.

Today I saw that my order shipped, so I chatted with an Ulta representative named Juan to tell him it was supposed to be canceled by the rep the other day. He told me there was nothing he could do and that the only way I could get refunded is if the strangers that live at that old address sends the package back. Horrible service. Ulta did not do their job and now I'm out $100 for something that should have been corrected by the first representative. I'm not traveling to another state like the agent suggested to talk to the residents at that address and pick up my package. Are they crazy? Ridiculous. I will never order from them again. Sephora has never treated me that way. Awful, greedy company with no regard for its customers. If I had spent $1000 they would have expected me to just "understand that they cannot guarantee I will receive my package or get refunded." I'm so upset.
Desired outcome: I want a refund for an order I will never receive.
Resolved
Thank you Ulta for resolving my issue. The first two customer service agents were not helpful but the third one requested a "return to sender" to the courier, the package arrived back to the warehouse and I just saw my refund credited to my account today. Thankful! 🙏🏼
This review was chosen algorithmically as the most valued customer feedback.
I am an avid online purchaser. I do 95% of ALL of my purchases online. for the last 2 to 3 years I have been unable to make any purchases from ULTA Beauty online. I have an ULTA credit card (can't use it online) as well. When ever I try to use any credit card (or debit card) ANY — I get an error message that my payment method can't be processed. I call...
Read full review
Ulta Beauty
-
Im complaining about ulta not having a cancel option after ordering something online.
I made an order last night 3/14/22

Around 10 pm my time.

I then noticed I didnt have the right address on file

So I right away I looked for a box/button that said "cancel"

I had to contact costumer service

Twice

Both were no help.

They lied about trying to contact the warehouse to try to cancel the package.

I dont live in the state I have on file anymore

Personally it wasnt my fault

I actually choose "in store pick up" but the app threw me back to the main page when I went to look for my reward #

I didnt click back.

Anyways the costumer service representative didnt help.

They both pretended to contact the warehouse

Then both send me the same automated message

" But don't worry, we typically like to get orders over to our warehouse for immediate processing, but we may be able to help! We'd like to see if we can connect with our warehouse team to catch and cancel your order. We cannot guarantee your order cancellation request will be processed."

So I kept asking whats going t happened if the person at the address keeps my package? Neither would tell me what would happened

Its $200 worth of products (order#. K208147530)

I definitely know they will not give it back.

They try to tell me "we "will" try to switch the address once is shipped." But is not guarantee " and they kept saying that

Like i wasnt talking to a real person.

Now I couldnt sleep thinking I made a mistake coming to ulta and spend money once again I said I wasn't because of my last costumer service trouble I had. They made me feel dumb and like Always not wanting to help.. all because I wanted to merge both my rewards # together.. and they kept moving and changing things without my permission

All at the end to tell me only costumer service could do it. They were loud and had faces like they were annoyed wth me. I have anxiety talking to strangers

And ulta is not making this any easier.

I now dont know what to do

I feel stress and ofcourse overwhelmed with this

Probably theres a chance im going to be $200 short…
This review was chosen algorithmically as the most valued customer feedback.
I had a wonderful experience where the rest of the employees were more than helpful until I got to the register in dealing with a snobbish cashier named Mayra on 2/26/22. After I approached the counter she asked me for my number in which I declined. She inquired again I guess to try to get me to open an account and I repeated no. I paid $400 dollars worth...
Read full review
Ulta Beauty
-
Employee Refused Service
I was in your store, at 9620 East 22nd Street, Tucson AZ 85748, to buy conditioner. The employee at the register asked me to become a member and kept trying to sell it. I asked her if ULTA still supports BLM and Antifa and she said 'yes'! I told her I pulled my membership for this reason because I lived in a city while they were burning it down and I am white and I think I matter also, and that I come into the store to buy hair and makeup products not to talk or hear about your politics. While explaining this to her, I was running my debit card and putting in the information. She cancelled my order while my card was approving. I asked her 'you are cancelling my order' and she responded, 'yes because I do not agree with your opinion" and walked away leaving me standing at the register.

This is outrageous and racist and horribly embarrassing to be told I cannot purchase conditioner because of 'my opinion' and because I said, "I matter".
Desired outcome: Train the employee, customer is always right and remove her from the register. The manager, who did allow me to purchase a product from your store, should have given it to me for free.
Ulta Beauty
-
Customer Service Operators
I have been having trouble with some of my orders and receiving my points for my orders and the customer service crew has been very unhelpful and very rude. They talk down to you and do not listen to what you have to say. They tell you someone will get back to you and days pass and nothing, not even an email. The service is beyond terrible. The managers are just as terrible. They have no sympathy for your customers. Also, I purchase all the time and have been a loyal customer for years and no where on the website or fine print does it say that if you use your points to purchase something to do not get any rewards points back! That is wrong and misleading. I spent hard earned money to buy these items and I expect my point in my accounts even if I used points to purchase my items I should still be rewarded points for how much the items came out to, especially if I buy them on a day that is 10X the points, or 3X the points. Ulta has recently become a disappointment. Their shipment standards have gone down drastically. Pallets arrive broken, and there is no packing material and items are left moving around in the box. Or one item is shipped inside an entire box which is a waste of material. You need to get it together with your shipping and customer service crew, immediately. I have been a loyal customer for years but lately, this company needs to change!
Desired outcome: Put a fine print on how you can use your points properly on your website and on your app!!!! Get better workers for your customer service, they need better attitude and your managers do as well.
Ulta Beauty
-
Credit card
Horrible customer service with my credit care. They closed my card after I had just used it around Thanksgiving. Then I returned some things towards the end of Dec and scheduled a hair service for Jan 13th which was 260.00. I went to use my card and it was declined. Ulta had closed my account for non use, now mind you I just had 2 transactions - 1 in Nov and 1 in Dec. so I lost 260.00 worth of points paying with my own card. So I call to find out what happened and they were unable to help. A week later I get a bill in the mail with a late fee for 29.00. What a bunch of crap. Send me my final bill and I am done.

Sherri Lipp
Horrible customer service with my credit care. They closed my card after I had just used it around Thanksgiving. Then I returned some things towards the end of Dec and scheduled a hair service for Jan 13th which was 260.00. I went to use my card and it was declined. Ulta had closed my account for non use, now mind you I just had 2 transactions - 1 in Nov and 1 in Dec. so I lost 260.00 worth of points paying with my own card. So I call to find out what happened and they were unable to help. A week later I get a bill in the mail with a late fee for 29.00. What a bunch of crap. Send me my final bill and I am done.
This review was chosen algorithmically as the most valued customer feedback.
I went Ulta to purchase two items totaling about $75 dollars. The cashier asked for my phone number which I declined to give. She then asked for one of my family or friends phone number. Why would I give someone else's phone number when I'm not willing to give mine? I was told I could not return either item if I did not give my phone number. So I left the...
Read full review
Ulta Beauty
-
Never received order
I don't reseed 2 mascaras on line, they were delivered to a wrong address, because they said delivered o was told there's nothing anyone can do about it. It was $50, I never received the product, customer service hung up on me. This is the worst customer service I have ever dealt with. I paid for products, never received them and absolutely no one at the company seems to care at. I asked to speak to a supervisor and was told there wasn't one available and that someone would call back, they did not. I received an email that stated the orders was delivered and no one could help.
Desired outcome: I'd like either a refund or the product.
This review was chosen algorithmically as the most valued customer feedback.
Went to Ulta to get products that I just can't find anywhere else, it was like 5 min before the posted closing time and their doors were already locked! I'm sorry but that's not cool, it was just going to be a quick in and out trip. Thought that was pretty messed up. Why bother posting a closing time on the door if you are just going to close whenever you want anyway?
Read full review
Ulta Beauty
-
Credit card
Terrible customer service.
My payments somehow show up late even though I send in plenty of time.
No grace period.
Exuberant late fees and finance fees.
A huge scam making money off of late fees and finances.
After this happened to me I started doing research and see that this is a common theme with Comenity Bank.
I wonder if Ulta knows how terrible they are.
They have taken all the joy and all the perks from this card!
This review was chosen algorithmically as the most valued customer feedback.
I had an appt to get my hair cut and colored on Dec. 30th and received a call at 6pm on Dec. 29th that my appt had to be cancelled. I asked that the appt be rescheduled so they gave me appt for Jan. 1st at 3pm. I came to my appt and no one was there. The girl said that someone called me to cancel my appt again. I never received a call. They told they girl...
Read full review
Ulta Beauty
-
Blocked from complaining about free gift
I always buy online due to medical reasons. I became a Diamond member in a few months with just a Ultamate rewards card. On December 29th (2 days ago) I did 2 orders, the first one was $56 because I was told that I needed $50 to become a Diamond member. Same day in the afternoon I made another order, because at 7:20pm I received an email stating that the free gift promo was only from 6-12 (midnight) as soon as I received the email I purchased $51 so I applied the gift ($40 value). My transaction went through. The next day in the afternoon (yesterday) and email stated that they don't have the free gift available. So I called customer service and told them why my transaction went through and why I wasn't informed about the out of stock free gift when I made the purchase. Because in that case I can decide to buy it or not. Because of that complaint I was blocked from buying online. The way I complaint was with respect. I also expressed to the customer service (Maria by chat) that I knew it was not her fault but I was very upset about how Ulta lied to people. I told her also that the promotion was for just 4 hours, and I was a loyal customer that the email I received with that particular promotion indicated that it was just for very loyalty customers. Even if the promotion indicated "while product last " it is my decision to proceed with the purchase even though it wasn't available. But not the way they did it. Now I was banned/blocked from online purchases. The customer service agent decided that because I complained (freedom of speech) I WAS NEVER DISRESPECTFUL... she has the power of blocking me. And she did. They told me a supervisor will contact me. And that they will give me $15 gift card. I told her NO. All I need is for you to talk with your managers and let them know that there are other ways to do business. But not like that. They have to give you the option of decide to continue with the order.
I am very sad that by expressing my feelings I was blocked from buying online. My daughter's are teenagers and love Ulta. And me there's no way I can go to the store. My immune system is low and after being a cancer survivor, there's no way.
My name is Abby Zeballos
My email [email protected]
My phone 9547893635
And please check my purchase history, I always buy online and never return anything.
Desired outcome: Be able to buy online ASAP before I die
We are here to help
16 years' experience in successful complaint resolution
Each complaint is handled individually by highly qualified experts
Honest and unbiased reviews
Last but not least, all our services are absolutely free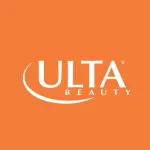 Ulta Beauty contacts