Panera Bread complaints
1396
Panera Bread
-
pricing
Love Paneras food, however I'm a vegetarian and I love the fact that I have the option to remove meat/chicken items from all of my selections and add other items.
My complaint is when I add an item I'm normally charged .99 for each added item, however when I remove the meat/chicken item I'm not given a credit for taking meat/chicken off. I know the meat/chicken items cost more than any of the vegetables or cheeses, but it would be nice to see a credit for meat/chicken items removed.
It's a customer service issue my friends not as well.
Panera Bread
-
panera
I WANT PANERA BREAD IN SALT LAKE CITY UTAH PLEASSSEEEEEE ILL GIVE YOU MY MONEY. The closest one to Salt Lake is in Idaho! And who goes to Idaho these days. I have not found one restaurant in the state of Utah with good broccoli cheddar soup and I'm craving it. Just talking about this makes me HANGRY. I would be a regular customer and so would all the hipsters in the state of Utah. If you really value your customers, please consider.
Panera Bread
-
dirty floors and entryway
I visit the wildwood Missouri store almost daily and am completely appalled at how dirty and sticky the floors are. It's clear they are not cleaned at night. I have mentioned this to the staff on countless occasions but I have yet to see a change in the filth of the floors in the entryway into the restaurant and the entire tiled area near the register. After I leave the restaurant my shoes are so sticky that I have to wash them when I go home Please take action so I can enjoy the restaurant more
Panera Bread
-
my order
Today on 09/12 I walked to into the Panera Bread near my job for the second time and again disappointment. I placed my order but since I am allergic to eggs I made it clear I only wanted a plain bagel with cheese, bacon and avocado. I added a caramel Latte as well but I wanted a iced one. When I looked at the receipt after standing five minutes I told the lady in the back preparing it to please put avocado that I requested it, she agreed and handed m my sandwich. Then I received my hot latte and walked out because I did not want to make a big deal till I got to work. I opened my bagel to find no cheese and bacon all over the place and the smallest slice of avocado. Why? and my latte wasn't cold, what I get for not saying anything. This is aggravating the first time I went I placed my order and waited 15 minutes and everyone was getting there orders and I was late to my first week of work. Thanks Panera.
This review was chosen algorithmically as the most valued customer feedback.
I purchased the 2 pack of Mac & Cheese from Sam's Club St Cloud MN on 09/09/17 for $10.49. Nobody in my family liked it, I threw it in the garbage. We love all your soups, so I thought for sure we would love the mac and cheese but that wasn't the case. I am hoping you can either refund me the money or send me a coupon to purchase something else from Panera...
Read full review of Panera Bread
Panera Bread
-
portion size of mac and cheese
I've been extremely disappointed in the portion size of the Mac and Cheese. My family has been a loyal customer of Panera for a long time. We've recently been getting the Mac and Cheese because it's my two year olds favorite! Almost everytime we've ordered it the cup is half full. Our family is on a strict income and we certainly try to eat as healthy as possible. It's very frustrating when you're paying top dollar for Mac and Cheese and not getting the quantity in return. Attached is the photo of our most recent purchase.
Please look up my Panera card by phone number just to see how often we eat here! 302-296-6646 and 392-270-9004

Respectfully,
Melissa Jaffe
This review was chosen algorithmically as the most valued customer feedback.
I order online very frequently. Usually things are fine. Tonight, however, the Turkey Chili I ordered was, at best, only 2/3 full for some unknown reason. I ordered the same last night and it was filled to the top. I feel that I was not provided with a the portion I paid for. I have attached a picture of my total order and a picture of the 2/3 filled chili. Please advise. Mark Hildebrand
Read full review of Panera Bread
The complaint has been investigated and resolved to the customer's satisfaction.
Panera Bread
-
prep of frontega chicken panini, turkey cranberry fb
Hello,

My husband and I went to the East Walpole, MA Panera Bread location, Cafe 2104, the evening of Sept 8. Check number: 460972.

The cashier who greeted us was great, and quickly processed our order, but the kitchen operations seemed in disarray and inefficient. We did not wait that long for our order, but when we went to eat it in the car, the sandwiches were thrown together sloppily (see photo of my sandwich, where the bread pieces were not even oriented in the same direction) and not up to what we are used to seeing at Panera.

I have attached photos of the receipt and my Frontega Chicken Panini for your reference.

Please refund these two sandwich items to the credit card used and make sure the staff is trained so that this type of thing does not damage your brand. My husband commented before we saw the sandwiches that the kitchen staff did not see, to be efficient, so perhaps there are operations issues at play.

If you need to reach me, my number is 732.322.0190 and email is [email protected] Thank you.
Resolved
Connected with Panera directly. Please remove immediately.
Panera Bread
-
my cup of coffee being cleared away while I was in the bathroom (I left a note)
On 9/8/2017, I was at your Aliso Viejo location - I had bought a small coffee, and l needed to use the restroom. I have a notebook I use for occasions such as this - on it was written "Table Taken - will be back in a minute. Please leave my cup alone! Thank you." There was also a smiley face. I left the notebook (not just the paper, the whole notebook) in a visible area, at the edge of the table, and my cup with a few napkins. I took my belongings with me to the bathroom.

When I returned, I found that the whole table had been cleared, and my notebook had been thrown in the trash, along with the cup of coffee that I had paid for and planned on refilling. Thankfully, the employee who threw it away helped me retrieve it, but my property was damaged, and I had to tear out the note and several other pages, as they were stained. My paper has been wasted, and I miss my coffee.

This is the third time this has happened (at the same location), and I would appreciate it if you could create a policy for occasions like this, and make sure employees clearing up tables actually read notes left for them (provided they are literate).
Panera Bread
-
service
I have now been to your store in West Chester by Top Golf and the service is horrible and the workers are irresponsible. Last time, less then a month ago I went in and waited 20 minutes for a to go order. No apology at all. Today I went through the drive through and order a sandwich and a cookie. She forgot the cookie and I had to go around and 5-6 minutes due to long order in front of me. Then they all walked around even though they knew I was coming. They were all too busy on phones. So again like last time I was last to where I needed to be. This is the worst store around. I visit stores in Dayton, Cincinnati, and Hamilton all the time but this one is horrible. Will not go back and will let others know of the bad service. Manager is way too laid back and lets staff get away with a lot in a customer service position.
Panera Bread
-
disappointing service at panera location in nyc
9/6/17
Cafe order 966348

Hello my name is Ashley Klink and I'm writing to complain about the service I received at your location on 23rd and Park ave in New York City. I go to school near this location so I come here everyday for lunch. I always go upstairs first to grab a table so that I can do homework while I eat. Usually I immediately go downstairs to order lunch. This day just happened to be a really hectic day and I needed to check my email first as I have been waiting for an important email from my professor. As I was sitting down, maybe for 5 minutes possibly less, I was approached by two employees. First Emely who said "I believe my manager has already spoken to you before and you need to purchase something or you must leave". I've been eating at Panera for years all over the country and never have I ever been spoken to that way. She was extremely condescending and rude and didn't even give me a chance to speak to explain that no manager had come up to me before and that I was just checking my emails and i planned to go downstairs momentarily to get lunch as I do everyday I have school. Then came over Dinesh who said "Ma'am unfortunately you must purchase something to sit here" He actually gave me the time of day to speak and state that I was just checking my email and I planned to go downstairs shortly. He replied "Oh great thank you no problem". I work in customer service and that is exactly how I would and want one of my employees to handle a situation. Then downstairs when I was waiting for my order to be ready, Dinesh connected with me again and said "Ma'am I apologize for that it's just from 12-2 it's lunch time so it is extremely busy". I replied oh no problem I totally understand how it could've looked like I was just taking up a paying customer's seat. Emely was not far from us and glared and said absolutely nothing. I'm writing this not to get anyone in trouble but to inform you of my dissatisfaction with the service I received from Emely and that this situation will definitely make me think twice about eating Panera in the future. Also maybe your company should coach their employees a little more on the way they speak to customers and ways that they can better the customer experience. Thank you.
The complaint has been investigated and resolved to the customer's satisfaction.
Panera Bread
-
smoothie
I ordered a strawberry/banana smoothie yesterday, September 4 at the Panera on Towne Lake Parkway, Woodstock, GA. It was between 1 - 1:30 pm. Thank goodness I was actually standing in front of the counter as they were preparing my smoothie. The first banana they peeled had a few brown spots on it that did not bother me, but the second banana they peeled had several black spots and a huge rotten, mushy black spot on it, and he still continued to put that into the blender. I couldn't believe it. I immediately said I do not want that smoothie and to please replace mine with a smoothie that does not contain bananas. They did, but they were reluctant to throw away that first batch. If you would not eat that yourself, please do not give it to your customers. That was absolutely disgusting. It was not just a normal brown spot, it was rotten. If I had not been standing in front of them, they would have served that smoothie to me without a second thought. I eat at Panera quite a bit and that was a big turn off! They did give me a different smoothie, so I am not looking to get anything; just wanted to make you aware so that maybe better training can occur or something.
Resolved
Remade smoothie perfectly. Great company! I still go there to eat. Very nice staff.
Panera Bread
-
take out
We ordered 3 specialty coffee drinks. 2 caramel mochas and a caramel latte. We recieved a plain coffee with cream. No caramel or anything else. The latte was a coffee and the mocha was a regular as well. We asked for them to be redone and they did the same thing. The worker had no idea what she was doing. She had to ask which cup was the large size. I expect a decent drink for a bill that totalled $16.08.
This review was chosen algorithmically as the most valued customer feedback.
September 3rd, 2017 - I go to the University of Michigan and went to the Panera Bread on North Campus in the middle of the day around 12ish. NOT ONLY was there no BREAD at Panera BREAD halfway through the day, but they ran out of my favorite barbeque chicken salad; the sole reason I went to Panera that day. There was no compensation for having no bread and...
Read full review of Panera Bread
Panera Bread
-
burnt food. wrong food.
I am writing to complain about the Robinson Pa # 202306 store. I placed my Togo order today in person and before I left made sure to check it. It was wrong. They took it back and fixed it, or so I thought. When I came home it was in fact still wrong and my wife's flatbread was burnt, actually black. My order was $35. A little pricey for a ruined lunch. This certainly isn't the first time this has happened at this location. I am writing now because enough is enough.
This review was chosen algorithmically as the most valued customer feedback.
PLEEEEAAASSSE bring back the Hazelnut Cream Cheese. If it goes so does our Cinnamon Crunch Bagel purchases since this was the PERFECT combination. We have eaten them for years this way and we are hooked. It is one of those things we crave when we haven't had them for awhile!! Without the pairing together the craving does not get satisfied!!! It was SUCH a...
Read full review of Panera Bread
Panera Bread
-
quality of food
I ordered some Mac and Cheese and was told I had to wait about 15 minuets, which is fine Bc it was a bit early for lunch. While sitting and waiting for the food I hear the chef yell loudly, "put the mac and cheese in the microwave." I don't not pay 15 dollars for microwaved macaroni and cheese. I am very disappointed in the quality and decisions of the chef. I will not be returning to a Panera that operates like this.
Panera Bread
-
service
While driving to watch my boyfriend's son's soccer game we stopped by Panera in Gastonia NC to grab a quick coffee on our way. He order a cappuccino with an extra shot and I got the same with almond milk. After waiting for about 10 minutes he started to get impatient (not uncommon for him) so when someone underneath our name on the screen got called for their order consisting of 2 large bags of food he went to ask about the coffees. The girl up front, who was very sweet and apologetic the entire time, went to check on the coffees and said there had been an accident and that they were remaking them. About 25 minutes into what was expected to be a quick stop we were finally called for our coffees. We took them back out to the car and when I tasted mine it was barely warm and almost entirely milk. I'm not exaggerating or being dramatic for effect, it was really just bad. I had my boyfriend try his and it was very hot, but taste like it was burned. I'm not sure what happened and I know this sounds like not a big deal because it was just two coffees but if you just knew how badly I neeeeeeeeeeeded that coffee you would understand how disappointing it was. We are running late and still have to make it to Wilmington to the game then back to charlotte tonight to get up and catch a 6:45 flight. I am not the type of person to complain and the staff was great in general, but the coffee really was not up to standard.
Panera Bread
-
service
On Sunday at a busy shopping area I attended a Panera around 2 pm. I am always expecting to wait when entering a Panera around lunch time. I was an employee of the company for almost 5 years so I can understand. However this experience was horrible. The line was almost to the door when we walked in but I know the line usually moves quickly so we decided to stay. That was the wrong decision. At the time there were a total of three employees working plus the manager. There was one cashier, one dining room person, and one person working all parts of the line. This just makes for poor service. The man taking orders seemed to be in his first day and kept leaving to do other tasks. By the time we came to the door until we had our food to eat we waited almost 50 minutes. This should be unacceptable. I loved this company but lately I have had poor experiences. Sincerely loosing a lifetime fan
Panera Bread
-
salads
August 30, 6:30 p.m., I ordered in the Taylors, SC on Wade Hampton Blvd restaurant 2 salads. One was 1/2 filled & had spoiled lettuce, and a hard boiled egg. The egg had a white yolk & the first bite was crunchy. The other had rotten lettuce at the bottom.
I called the manager, Betty. She said to come back & she would make new ones herself. It was late for my daughter, so she had a sandwich from home to eat. On my way back, I had to pull off the road & vomit my strawberry poppyseed 1/2 salad. I spent last night vomiting & 2 1/2 hours this morning at the doctors office. I've had labs & x-rays & I'm on a clear liquid diet.
I've had problems there before. The employees making the food talk inappropriately, are extremely slow. They have no customer service skills. They wear gloves but wipe their foreheads with their arms & touch everything thing.
With the Panera name, I expect so much better for the cost & wait.
Stephanie Lindstrom
[email protected]
864.884.3358
We are here to help
16 years' experience in successful complaint resolution
Each complaint is handled individually by highly qualified experts
Honest and unbiased reviews
Last but not least, all our services are absolutely free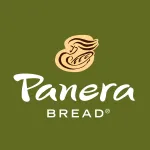 Panera Bread contacts