Old Navy
-
Exchange policy needs to be updated
Received an order today - where there was a hole in the shoulder. I called customer service for an exchange. Despite that it's their fault for damaged goods, they wanted me to return the item, and place a new order. Refund will not be issued until item is received. Until this point is understandable. But they charged me for a higher price for the new order because they said I applied super cash in the previous order. Which they said will be refunded after the order is received to be used for future purposes. I said I understand if this was a normal refund - but in this case it is an exchange for a damaged item I received. I should be charged for the same amount. But whatever it is, this is the company policy. I unhappily accepted the new higher price for the product. The discount will be applied in future... but i do not want to buy anything from oldnavy again.
Old Navy
-
Customer Service
I called to get help with my credit card and was transferred 9 times back and forth to the same 3 departments over the course of an hour. Each department telling me it was the other departments responsibility. I got hung up on once, had to call back and start the whole process over again.

This happened because while trying to make a purchase online my card was not accepted, I just had it renewed a few weeks ago. I was told it had the wrong expiration date, I was transferred again and that person told me it was the correct date. Finally the last time I was transferred the person I spoke to was able to help me.

I had to endure endless repeated recordings. The people I spoke to talked over me, interrupted and didn't listen. I like Old Navy but this form of customer service is just too much.
Desired outcome: Just wanted to let someone know this service needs improvement
Old Navy
-
Racial Profiling
My boyfriend and I went into Old Navy at Tanger Outlets in Fort Worth. When I went to the dressing room, I was directed by a young white male to go into a dressing room at the end even though there was a closer one available . My boyfriend sat on a bench to wait for me. When I came out an older white male was standing outside of the dressing room staring at me. The older white male had on a yellow polo shirt, but was dressed as if he was a customer. The same older white male proceeded to follow me around the store until I left out the store. Before we left out, I brought it to my boyfriend's attention about that man being outside of the dressing room door when I came out. There was no conflict, but I felt it was important for me to let that man know I was aware of his racial profiling.
Desired outcome: Blacks shopping at Old Navy while being black should not be an issue in 2022 or ever. Racial profiling need to be addressed and changed.
Old Navy
-
Returns
After going to the store multiple times, I had to process a return online. And *fortunately* being sarcastic here, I had a car accident ( proof was provided to old navy) where I had to be on bed rest for two weeks and my car was totaled. I could not return the items until I was able to drive with another vehicle. I live alone and did not have anyone else that could do this return for me. USPS was able to send it out with the label I had gotten prior to my accident and old navy just sent me back my package saying it was a late return. I had spoken to customer service about my issue and despite having record of that, they did not process the return and are not willing to. So as a consumer I had to take time I going to store to try to do the return and because they couldn't do it there, I had to take time out to talk to customer service to process it online and package it, they couldn't do it so I had to make accommodation for them and find time to return it via mail now and they couldn't make accommodations for processing this return.
Desired outcome: Process my return please.
This review was chosen algorithmically as the most valued customer feedback.
I am so angry about this. I placed an order in March for a nice dress and got the sale price of $15, which total ended up being around $18 including shipping. Anyway, I get the dress and it is too small. Ok, not the end of the world, I will make an exchange. So I go in person and I exchange the item, and a really helpful sales associate was able to make a...
Read full review
Old Navy
-
Exchanging online size in store
Yesterday I went to the Old Navy in West Hartford, CT to exchange 4 t shirts I purchased online. They were all large and I wanted them in medium. The cashier processed my requests and when I looked at my receipt I noticed she reordered one of them in large again. She said since it went thru there is nothing they could do. Told me to call to fix it even though it was their mistake. They said when I receive it, I could bring it back in to exchange it again. I was not happy with that solution at all.
Desired outcome: To receive the correct size that I tried to get in the first place
Old Navy
-
Advertising
Store Old Navy 01539

Trans 1402

Cashier 3380879

Date 04-08-22

Picture on Store Front Window states up to 60% off all merchandise; yet I received no discount. When asked, I was told this is for cardmembers. Nowhere on store front did it state this. I have purchased for many years at Old Navy and choose not to use a credit card. The gal also threw in a hand sanitizer for $5 into my bag when I was busy doing something else. I didn't see this until after left store.

This leaves me very displeased. I have specialized in Customer Service Excellence for 49 years and find this unsatisfactory. Pictures are attached.
Old Navy
-
Customer Service
I just made a purchase at your store in Appleton, WI. The cashier who checked me out was the most unfriendly person I have

EVER encountered! No hello or thank you! Just bagged my stuff up and pushed it towards me! Rude! Young pregnant girl! I even had to ask if I could scan my credit card after she rang me up. I see you are hiring. She definitely needs to go!
This review was chosen algorithmically as the most valued customer feedback.
Over at least the past 5 years, I have made multiple online purchases from Old Navy. Every time I have done so, I have been unable to sign into my account despite multiple attempts to change my password, switch to a different device, clear my cache, reboot my electronic device and call into customer service (who has never been able to rectify thi...
Read full review
Old Navy
-
Service
I made a return at 3440 Poplar store in Memphis around 4:30 on 3/18/22. The cashier processed the return but wasn't sure so she continued to try to scan the items. She called over the manager who was still signed into the register. She asked me if I had called the 800 number to say that I didn't get the package because it was showing as already returned. My thought I that she assumed I am a thief and trying to do a double return. She should not have asked that. My response was maybe the return the cashier had done went through as was the case. I got my receipt and left.
Desired outcome: She should have ask me if there was a reason the order was showing as returned instead assuming I was double dipping. More training is required. Bye Old Navy. I'll be sure to do a google review.
Old Navy
-
Misogynist Manager
I had an interview with Old Navy on Friday 12th at 9am.The manager I met up with was Larazo. He had approached me apologizing for forgetting that he had another interview. Understandable. What was irritating was the way he spoke and his body language.

Too laid-back, disrespectful, and degrading. Accusing me of gambling jobs, degrading my experience in fast-paced environments (even after listening to my past job experiences), uncooperative with another company's schedule, and clearly thinking it was laughable to tell me I am not at all right for the job without giving a reasonable explanation. Disgusting.
Desired outcome: Fire him. There have been awful management but never dominating and degrading managers.
Old Navy
-
Unconcerned spread of covid
leadership have a "don't talk about covid" policy now where nobody says they are feeling sick and everyone spreads it to the families of workers. Employees caught lying about being vaccinated (name starts with a k I think) are still working there.

Leadership has been caught lying on covid symptom checks so they can stay and work.

I am certain that my family member who works here brought covid home after 2 years of avoiding an exposure, we don't talk about covid got our entire family.
Desired outcome: Complete revamp of leadership handling the pandemic on a much more serious note. Severe consequences and termination for employees abusing the pathways for employees who vaccinate.
This review was chosen algorithmically as the most valued customer feedback.
Customer service is not the issue... I have verified that you no longer supply mid-rise pixie pants. I have previously (few yrs back) have purchased this style/size in mid-rise pixie, why is this no longer available. I have gone to store and online w/o success. I will be returning my current purchases since they do not fit correctly. Pls advise Sincerely disappointed Maria Ortiz
Read full review
This review was chosen algorithmically as the most valued customer feedback.
I had purchased 100 dollars worth of items a couple of weeks ago. The jewelry I bought (two necklaces) were not in the bag. I went into the store on Sunday, Jan 23rd and explained this. A manager came up and called me a liar repeatedly even though I had a receipt. I told her not to call me that and that I spend a lot of money in the store. She repeated it...
Read full review
Old Navy
-
Commercial
As the father of two young girls, I was shocked at the statement "it's the naughty ones that make history". What are you thinking. Maybe the person in charge of the script should be someone with kids and who understands how inappropriate that is to say. The people your trying to reach are parents, and we do not need your advertising to imprint on our kids. The entire end to that commercial was showing that the girls are all uniform in the crossing of the legs in synchronized way and they understand the message being relayed. I really hope you loose business and hopefully get sued over this. Do not cross the line with parents you are not a tv show that warns of the following content you are a commercial we are forced to endure, be funny and catchy not inappropriate!
Desired outcome: Hope your writing team or whoever approved that line is fired and your company should be sued!
Old Navy
-
Commercial
I find it extremely odd that you would make a commercial with a high ranked celebrity telling young kids "it's the naughty ones that make history." It's extremely inappropriate to say that to young children. You're basically saying for them to have a good Christmas they need to be naughty. This is also a perfect example of telling kids for them to get somewhere in life it's better to be bad than good. I don't know what Old Navy was even thinking to make such an idiotic commercial like this. Stupid is an understatement.
Desired outcome: Get RID of the commercial and never do one again like this.
This review was chosen algorithmically as the most valued customer feedback.
We actually contemplated on putting in a complaint, especially as someone who works in customer service herself. But I feel it is needed, we were at the Muncy PA Old Navy about a week and a half ago. We picked up these shirts that said they were 99 cents for our son and when we went up to see if they were that actual price the lady that checked us out wa...
Read full review
Old Navy
-
tv commercial
Just saw one of your commercials for pajamas. It had lots of little kids. It ended by the "adult" handing out gifts saying "nice, nice". Then says, "it's the naughty ones that make history." Shame on you for putting that in anyone's head, much less children! Why would I want to shop somewhere that promotes that mindset? I truly wish you would consider the implications that one line could have.
Desired outcome: Change tv commercial
This review was chosen algorithmically as the most valued customer feedback.
False advertising at the display window indicates 50% and when we asked the the cashier (#3384474) about it she gave me an attitude. First, she said the sign was not there so I had to go an take a picture of it myself because she didn't even bother to double check. Then, when I show her the evidence of the BIG sign at the entrance of the store she said that...
Read full review
Old Navy
-
Values
Your commercial with the comment "it's the naughty ones that make history" - you are a trash company! Promoting the worst values as usual! I stopped doing business with Old Navy years ago. Amazing to see that you have only lowered yourself even more so than before.

Oh, and as for your complaint details - GET A GRIP! Your provide an outlet to complain but you require people to express themselves only under your terms. Idiots!
Desired outcome: Realign your values to the highest standard(although it's doubtful you can do that)
We are here to help
16 years' experience in successful complaint resolution
Each complaint is handled individually by highly qualified experts
Honest and unbiased reviews
Last but not least, all our services are absolutely free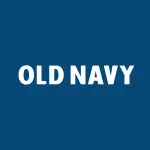 Old Navy contacts