Vinted
-
Postage sent - not receiving the correct level of support, obvious they are not reading my evidence
You are not listening to me…. I have supplied you with all the evidence, proof that the parcel was sent, actually extremely quick as per my profile. It's obvious you haven't even looked at the evidence. Theirs no personal experience with Vinted it's like speaking to a robot…. Please, please read through all the evidence that I have sent you. Digest it and you will fully understand that the fault is not with me the seller, as the process clearly shows that the parcel was sent….so how on earth can I relist the item….the issue is with your process and believing the courier business who are incompetent more than you actual client - me the seller. I would like a full refund and your negative incorrect review removed from my profile. I would also like to make a formal complaint. Please urgent advise. Kind Regards
Desired outcome: Full refund, and negative review remove from my profile.
Vinted
-
VINTED [protected]
This is one of 41 transactions on the vinted site taken from my credit card account fraudulently on the [protected] totalling over £750.

Can someone please help to track down the buyer and sellers as the goods will obviously not have been delivered to the credit card registered address.

I do not understand how this can happen if even the basic security measures for online purchasing have been followed by your set up.

There is clearly a problem
Desired outcome: URGENT ACTION REQUIRED
Vinted
-
Delivery of a parcel - I am the seller
I sold a jacket in Vinted. The label was provided by Vinted which I put on the parcel. Parcel subsequently taken to my local parcel shop and a receipt given.

Vinted now stating that the barcodes don't match? I didn't provide the label Vinted did but they are now stating the code on returns slip doesn't match the code on their label.

That's is their problem to resolve as I used the label. Vinted choose the carrier to use not the consumer so it should be them recouping the loss not the consumer
Desired outcome: Refund loss of my parcel
Vinted
-
Order hasn't arrived.
Bought a pair of Air Jordan Obsidians on Vinted. Paid then had a message from Evri to say they had the package at a parcel shop and it would be collected shortly. That was on 3rd August. Vinted says they should arrive between 9th - 11th August and if they haven't been delivered then status will show as 'lost' and I can claim an immediate refund. On 12th the status changed to say that delivery is taking longer than expected and if it isn't delivered by 25th August then it will be marked as 'lost' and I can then claim a refund. As of today, 14th August, Evri tracking is still showing them at the parcel shop. No collection from an Evri parcel shop for 11 days? I don't believe that. What will happen on 25th? another 2 week deadline? It's farcical. Asked seller to contact Evri and apparently they said there's been a delay and they will be with me soon (even though they are still at the parcel shop). Never buy from Vinted, they don't they don't care.
Desired outcome: The Air Jordans or a refund.
Vinted
-
No refund as a seller
I sold a pair of trainers(item no.46, so not the 1st time) put on the label(H00KME0054201460)I was emailed from vinted as usual. Chosen courier was evri(used to be hermes) i dropped it off at the parcel shop got a receipt and a few weeks later I'm told the buyer hasn't received it, so they get a refund.

When I've emailed and provided proof of everything im told i didnt use the vinted label and there's no tracking information.

And I've been repeatedly just given the same answer for going on 2weeks now hundreds of messages later, it's like each person doesn't read what Information is in my messages and just reply with you didn't use vinted label, with the correct number, even though the number is the same as on the label i was sent. But if that was the case then where did I get the buyers address from? And the receipt from parcel shop, now if that isnt in the tracking system then how am I supposed to find out why not or what happened to it. I've contacted evri with great struggle(as their sites just got a bot, and says someone will be in touch but didnt) then found email for ceo off fb and then had a call from them, they said vinted should get in touch and they would then have to investigate and vinted could refund me and claim from them, but it seems vinted are just using the easy cop out of that I've not used the correct label, I feel like I'm banging my head against a brick wall.
Desired outcome: A refund as I have lost my item with no payment for it
Vinted
-
Scammers
Before we went away on holiday I ordered an item, the seller took their time sending it and I kept prompting. They finally sent it and it arrived whilst we were on holiday. I couldn't inspect the item as we were abroad. On my return I opened the item to find I had been completely scammed but vinted won't help because I didn't click that there was an issue within 48 hours I WAS ON HOLIDAY! They won't help, say it's my fault for not checking them within 48 hrs. For reference it was 61 hours from when they arrived that I checked them. I am now out of pocket and Vinted do not care. Absolutely appalling. The seller has got away with.
Vinted
-
Parcels not received
I've had 3 parcels go missing from Vinted sellers in the last two weeks and Vinted have done nothing. For one they sent me a claim form which was in a jpeg format so I couldn't fill it in but when I asked for a printer friendly version they refused. Because they also took 2 days to reply they then closed my case saying I hadn't responded within the allotted time frame. The latest parcel went missing last week and this time I was able to complete a form but they don't believe me and are saying that there's nothing they can do. Disgusting service.
Desired outcome: I would like to be refunded for the orders which have gone missing.
Vinted
-
Seller
I sold a brand new Monica Vinader ring. Posted first class the following day. The buyer paid a buyers' protection fee.

One month has passed and the buyer claims to not have received the item. We both raised claims with Vinted. No answers but the bot.

The buyer said Vinted advised that I should cancel the sell so the buyer gets the money back. I've sent proof of postage and pictures. Why on earth do they make buyers pay a protection fee when at the end of the day, the seller is expected to lose the money all together? And what if the buyer is lying? I get no help, no reply nothing
Desired outcome: At this point, I want my money credited and to stop being harassed by the buyer
Vinted
-
Delivery & Vinted procedures regarding dealing with problems
I am wrote to VINTED to raise an issue about a inPost Delivery. The issue that I have experienced was that the Package delivered from Vinted was shoved through a letterbox when clearly too large to fit. It damaged my letterbox and broken the internal part.

It occurred on: 2022-07-25

This meant that there was damage to my property and the letterbox is now damaged. I raised this to VINTED a soon as the parcel arrived and was dismissed. Their automatic process forced the transaction to complete even though I had raised the issue before the time period was up.

I would like to be compensated for the damage to the property due to me having to replace the letterbox.

Yours faithfully,

Agne Zasinaite

Parcel reference number T-00K5-A-[protected]-0

6 Bond Place,

Glasgow Lanarkshire

G43 1AG
Desired outcome: Compensation for the damage
Vinted
-
described as radley now i have had a good look it is fake and is damaged
after receiving this bag i contacted the seller about the small tear on the bag her response was she did not know i was disapointed in the condition but it was not a great amount and put the bag away . now looking at it again it is fake which makes me quit angry i dont know how to get my purchase history to be able to contact this person please can you help

kind regards

anne errington
Desired outcome: please refund
hi i just do not want to be made a fool of .when you buy you should expect the write description has been given
Vinted
-
Payment being withheld
I was provided with a shipping label by vi ted - this was Evri Inpost. I posted the item and Vinted advised they were having issues with their tracking but would be resolved soon. I sent the proof of Evri postage receipt and have been told by Vinted that they have suspended my order and I will not receive the money as it was posted via 'a different postage to the one provided'. I've sent screenshots from THEIR messages confirming I was given an evri label and sent via evri. Instead of helping me they've advised I've been warned for rude behaviour. Disgusting company who need stopping f
Desired outcome: My money back so I can close my account t and never use them again.
Vinted
-
Never shopped here, faked being USPS, relied on sleep hours to fish info and charged $126.22
Never shopped here, they found my cashapp card and charged $126.22 pretty simple and explanatory. They texted me faking a post office fee pickup. I fell for it, cancelled my card immediately realizing after fully waking up that all my parcels are tracked and set to text alerts. later Vinted trieid and failed a $126.22 charge. Calling Cashapp they said they wouldn't have been able to do anything about it. My mother stopped using them for this reason, but since I caught it in time when I only had a dollar on my account, haha there was no loss. Later Vinted still tried and failed before the new card number came in the mail which shows in the record. Be wary of this company. I never shopped at any website with them. They scam texted me to fish for my information pretending to be USPS.
Desired outcome: Just holding people accountable with a public record. I desire to share the word so others can avoid potential bankruptcy.
Vinted
-
Bought 2 items were scammed
I have purchased 2 items from vinted in the last 2 weeks money taken complete purchase vinted automatically does if nothing happens waiting still for items supposedly shipped by post office track & trace nothing comes up money gone out of account vinted will do nothing explained this is a scam will report to fraud line and trading standards this should never happen
Desired outcome: Want refund for both items as shows not had items
Vinted
-
Lazy Jacks sweat top
I sold this top, then on Saturday 30 July 2022 the buyer cancelled the purchase as it does not fit. I have complained to Vinted , they said I cancelled it . No way did I. I have not received the item back or the money , niw I am out of pocket . Explain to me how this was allowed to happen please? Your rules state that the buyer is responsible if item does not fit.
Desired outcome: The money or the return of top
Vinted
-
They took my money
This company is a sham, they say we need money to receive others people money, but then they take your money. They ased me to put 150€ on my bank account so that I could get some the others money, but they took it. We complained and they said we had to wait and that the money would come back. We waited 2 days and said to put more 150€ and then they took it again. So now they have 300€ and we can't do anything about it.
Desired outcome: I want to suit them
This review was chosen algorithmically as the most valued customer feedback.
I purchased some items viavinted which 2 boxes got lost by yodal .1was refundedeventually aftera lot of fighting for yodal were great vinted awful .iv got a parcel missing vinted say wasdelivered and igniored messages .i never got info on parcel for queries .i got amessage saying all deliveries suspended due to big system error .icontacted yodal who...
Read full review of Vinted
Vinted
-
I sold Coral coloured, Crop Trousers, size 18 on Vinted
I've received a message statin that,

the buyer of the Coral, Crop Trousers (size 18), will be receiving a refund AND has the trousers (which were delivered 2 days after I posted it)...

This is DISGUSTING... I'm now down £3.98 postage & trousers,

so at a huge financial loss to me !

I have messaged the 'help' section on Vinted, numerous times, but received no reply.

Any help you can give with this please, will be most grateful
Desired outcome: Money for the Trousers & postage I paid
Vinted
-
Vinted, genuine marc jacobs purse
I sold a genuine marc jacobs small purse on vinted and had photographic evidence of the item

I had the original receipt in old emails as I bought the item online.

The buyer of my item said it was fake and complained to vinted.

I asked the buyer to send my item back and I would refund.

Vinted sided with the buyer and took my money and my purse.
Desired outcome: I want either my money or my purse back.
Vinted
-
Seller not answering after bought something
I bought these and she isnt answering me I have waited 8 days for her to send them of and I want my money back but it says she has to confirm that she hasn't sent them of when she hasn't and I can't get my money back because she isn't messaging me or answering me I have waited over a week and she has been online but wont accept the refund I don't want to wait any longer because she will not send them or message me.
Vinted
-
Vinted
Vinted show no support at all towards there sellers. They ALWAYS side with the buyer. I sent sufficient proof they the buyer was lying and yet vinted have still sided with her. Despite my 630 5 star reviews and her 1 review which was automatically put from vinted.

Why would I send an item..only to then have to refund it?! Makes no sense. The item is CLEARLY new with tags and yet despite the buyers accusations and threats and rudeness, vinted have still sided with her.
Desired outcome: To actually listen to sellers and for sellers to have sufficient support.
We are here to help
16 years' experience in successful complaint resolution
Each complaint is handled individually by highly qualified experts
Honest and unbiased reviews
Last but not least, all our services are absolutely free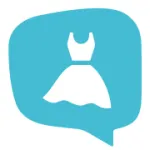 Vinted contacts