Old Navy
-
Values
Your commercial with the comment "it's the naughty ones that make history" - you are a trash company! Promoting the worst values as usual! I stopped doing business with Old Navy years ago. Amazing to see that you have only lowered yourself even more so than before.

Oh, and as for your complaint details - GET A GRIP! Your provide an outlet to complain but you require people to express themselves only under your terms. Idiots!
Desired outcome: Realign your values to the highest standard(although it's doubtful you can do that)
Old Navy
-
Order: Wrong and missing items
In early fall, I placed two separate orders online for Old Navy clothing. The first order, I received a duplicate item. The second order, two shirts were missing entirely. After reaching out to customer service, they said to wait a few more days to see if the items would eventually appear. The items never came, I was not refunded despite my request
Old Navy
-
Service/Other
On Wednesday March 17th 2021 my wife and I went shopping at Old Navy department store located in Clifton New Jersey store number# 1657. When my my wife went to pay with her old navy credit card the clerk named Christe said the card was declined. The reason being according to Christe was because it had not been used in more than 6 months. Christe suggested my wife open a new account. I asked Christe if this would be a hard credit pull. She said no not at all. After providing all information the new account was approved and the transaction went through. Also, Christes supervisor was present and insured us both that opening the account was the correct action. Several hours later my wife received a fraud alert on the old card account. According to the bank there was nothing wrong and the employees at old Navy made a mistake. We are now in the process of trying to correct the mistakes. It is amazing that even the store manager did not know what to do.
Old Navy
-
Commercial
"it's the naughty ones that make history"? Seriously? Really?
What message are you trying to send to kids? Being good is for losers who never go anywhere in life... Goodness is a waste of time? On the contrary, be bad and get noticed.
Bullying is okay? Racial prejudice is okay? Rape or abuse is okay? Drugs alcohol? How about school shootings? That's all pretty naughty but hell, if the idea sells your clothes, it's okay?

You people need your heads examined.
Why don't you for once in your lives just try to value what is wholesome instead of enabling our country to become worse?!
I won't be buying your products anymore. They're just too naughty for me...

Cara Long
Phoenix
Desired outcome: Get some psychologists
Old Navy
-
Wrong Products Received
I order my entire families' christmas pajamas from old navy every single year. this year I order our pajamas and in place of my daughter's pajama t-shirt I get a random men's biggie smalls t-shirt in a totally different size and obvious different gender shirt. When I call to replace the item I am told that the item I ordered is no longer in stock and they can refund me. I do not need a refund, I need the item! Then the guy I'm speaking with tries to tell me there is NOTHING at old navy to replace it with that will match my daughter's pajamas, in less than 20 seconds I find something to replace it with, but he cannot use my original payment method and I need to come up with a different way to pay for it or I have to pay shipping online. So because THEY screwed up I cannot get the shirt for my daughter, I cannot use my payment method, and I have to pay EXTRA to replace it if I do want to replace it. THEN to attempt to pacify me he say's he will send me a 15% off coupon, which you can't hardly use on anything and most things are already more than 15% so what does that do at all?! It is insulting as someone who has worked in high up management in large retail companies! Instead of making it right they have people throwing some random item in a package and sending it. Instead of doing anything about it they make excuses and try to offer BS to pacify you! Needless to say I will NEVER EVER purchase anything from old navy, gap, or banana republic again! This is completely unacceptable!
Desired outcome: accountability and more than a 15% off coupon that i can't use!
Old Navy
-
Discount lie if you sign up for a credit card.
My mom was told by a sales associate that she would receive 50% off her purchase if she signed up for an Old Navy credit card. My mom thought she misheard her so she asked her to clarify and she repeated that she would receive 50% off her purchase. So, my mom's purchase was totaled to $177 and I, my niece, who was with us and her (my mom) stood there while the same associate took my mother ID, address and email information then my mom entered her social security number twice. Once the machine buffered and updated the total went from $177 to $170 and I literally laughed out loud.
(I want to also mention that as we were standing at our register both my niece and I overheard the associate next to us tell a lady she was assisting that she would get 60% off if she applied for a credit card)…
My mom looked at our sales associate and said "you said it would be 50% off" and the sales associate replied "oh that's only if you're approved immediately."
I was so taken back by the fact that she lied to my mom that I was lost for words. My mom told her that she lied and all she replied was "I'm sorry."
At the time there was nothing we could do but I guess I'm just writing this as a warning to other people. Luckily my mom is retired and doesn't care too much about the hit that her credit is going to take when she cancels her card but if it were anyone else I would feel bad as the employee that just straight up LIED to an innocent customer just to meet my employers quota for credit card sign ups.
So Sarah, the employee that lied to my mom and probably several others, I'd appreciate if you would include the fine print the next time you think you want to trick a person into applying for a credit card.
Desired outcome: Stop employees from lying, tell them to tell the whole truth to customers and even the find print.
Old Navy
-
products that i ordered online
10/25/2021
order number 16MYFTL

I had placed an order on 10/16/2021, the total of my order was $365.66 with a total this big/high I would have at least thought that I was going to get my products in those clear plastic bags... My $2.97 shirts I order online come in a bag, but my $365.66 order doesn't? Not one denim jacket I ordered came in anything to keep the product from getting dirty... the worst part, was when it got delivered, the box was damaged and the top of the poorly taped box was open... What were these denim jackets exposed to? I'm not sure... I'm not even sure I can use these jackets safely now that I cant wash them before I need them... This is very very disappointing that a company would have their workers, literally, throw these jackets, not even neatly, into a paper/cardboard box, barely even tape the box, and then ship it. 3-5 business days turned into 10 days... very disappointed. Is there anything that this company can do to better correct this sloppy job on such expensive products that I use for customers? I'd have to take a big loss to use these if I do wash them. As a small business myself, I'd want to do it in a honest way hoping not to risk any ones health as I'm not sure what came into contact with these jackets...
Desired outcome: refund of some kind if not the full amount
Old Navy
-
Pajamas
I wen to your website to purchase family pajamas for Christmas and the categories listed are "Halloween, Thanksgiving plaid, stripe, Hanukkah, " no Christmas? Why?

Is Old Navy now so woke that you are offended by Christmas?

I guess there is is representation for everyone but Christians.

I will take my business somewhere else.

Merry plaid/stripe!

Cassandra Jackson
Desired outcome: Recognize Christmas
Old Navy
-
Terrible security
I recently bought items on old navy.com. I accidentally clicked on wrong billing AND shipping address to my old address. They not only shipped the item, but i had entered the wrong billing address ( I also called within 5 MINUTES to cancel it and it got denied which is RIDICULOUS) ., They also SHIPPED the item with wrong billing address on my Credit card! Usually when the wrong billing is entered it should not go through! Well it did. ANd that is TERRIBLE security issues. I called to tell them ho can you ship this with all the wrong addresses that do not even match my billing addreess for the card? anyone can use my card then! NOT ACCEPTABLE. So in the meantime my order was shipped, and they said there is nothing they can do! This is insane, after calling within 5 minutes, that order should have been canceled. Now it is going ot my old address and i cannot get there, and my car dwas in fact charged with all wrong addresses. Yes it was my fault i clicjked on wrong address, but i called right away. I WILL be disputing this and trying to get a refund. I WILL NEVER SHOP HERE AGAIN! they are terrible customer service and they obviously dont care, i dont even think you are calling america, it goes to another country. I always hated old navy though i would give them another try, but now i see why! UNACCEPTABLE. My order should have never went through with that wrong billimg address in the first place, should have been a security threat .
Desired outcome: REFUND BETTER SECURITY ON THIS SITE
Old Navy
-
Poor Management & Dirty Store
While working at Old Navy I saw the store was dirty with dust balls all over the floor and the restrooms were not being cleaned. The roof was leaking also.

Management was not sending me my work schedule after I asked the store
manager twice and I had to call the store to get my schedule for the week.
Management felt 31 hrs. a week was good for me when I told them only 4-5 hrs. a day before I was hired. One store manager just complains about folding jeans and doesn't do his job other than walking around the store all day.

If the Health Dept. came into the store it wouldn't surprise me if the shut the store down. They ask all the store employees to clean the store and they don't even have a vacumn cleaner at the store just big dirty dust mops.
Desired outcome: Clean the Store & Better Management
Old Navy
-
Store bathroom
I needed to use the bathroom at store number 05138. I was returning a pair of jeans and I had just eaten a chicken fajita omelette at IHOP. It affected me in ways I care not to describe. I asked the first associate I could find to assist with the code on the bathroom door. He was obviously busy folding clothes and I didn't need him to go open the door personally for me. So I asked him for the code. He says: "now, why would I need to give YOU the code?!" I said: "because I shop here?" He says: " I don't give anyone the code. You don't need the code". I said: " well, can you open the door then?!" He proceeded to walk in the direction of the escalators while going on and on and on about giving noone a code. He was extremely rude and in all my years of shopping with old navy I've never been treated with such disrespect. He could've just said I'll gladly open the door for you. But no. He asked why I needed it and that I didn't need it. He's right. I didn't need the code, I just wanted to open the door so I didn't defecate all over myself in front of everyone at old navy. 159-18 Jamaica Ave in Jamaica NY 11432 is the official address.
Desired outcome: No codes on the bathroom doors
Old Navy
-
I am complaining about my order
Hi

I just noticed this item ORDER # 160RP06 shipped separately and I was charged twice on the shipping fee. I noticed this when this item arrived yesterday. I ordered all the items all together so that I can pay the shipping fee ONCE and now you charged me twice on the shipping fee for just one item. I hope you can solve this matter for me. Looking forward to your reply

Thank you
Old Navy
-
Delivery
On the 27th day of August 2021 an order was made for delivery on the 3rd day of September 2021. I received a notice about the change of delivery to the 7th. It was explained that this was inconvenient as the recipient will no longer be in the country. Your customer service said to contact ups. I did. They cannot change the delivery date because Old Navy sent it late. Old Navy refused to help or give a refund. So I have neither funds nor items
Old Navy
-
Credit card on hold
I was told I had an overage when i made a payment now they have put my credit card on hold for 7-10 days. This is not a good way of doing business. If you are over the credit then dont let us use it .. They are not a good company to deal with . Now I try to post this and it says it is too short and it wont get noticed. What a poor company to work with I would say DONT GET AN OLD NAVY CREDIT CARD
Old Navy
-
poor mangers behavior
i m writing to let you that old navy fordam road mangaer adey is very rude to his/her employees everytime he gave the very rude ans to me... n others employee as well next time if he do the same i m really sorry i have to say goodby to old navy and most the time he send us for our lunch meals n skip the 15 mins brake n then we remind him that we didnt take our 15 yet
Old Navy
-
Shipping
I purchased an item from Old Navy, and the item was processed to be shipped to a previous address where I no longer reside. I contacted customer service in an effort to informed them and to prevent the item from be shipped to my previous address. I informed the representative that I wanted the item to be shipped to my current address that is on file. I was informed by the representative that there was nothing that could be done about it, other than allow it to be shipped to my previous address. Even after I explained that my previous address was my home that was lost from a fire. This is absolutely poor customer service and totally sub-standard for a company such as Old Navy.
Desired outcome: Better customer service regarding verifying both billing and shipping address prior to shipping an item.
This review was chosen algorithmically as the most valued customer feedback.
I just started working there and this was my 2nd day! I felt this on the first day but today.. It was very evident how prejudist they all were with me.. Only me. Especially the manager. As we were on disagreement about my days off which I clearly told the girl that hired me. And this mannager basically calling me a liar! She was rolling her eyes and...
Read full review of Old Navy
Old Navy
-
Customer service
According to old navy.com the jeans I bought were only supposed to be $30 instead of the 39.99i paid plus the 30% that was supposed to taken off at the register. When I spoke with a lady about it. She said there wasn't anything she could do now. That I'd have to call customer service. Also when I tried was told due to emergency my call couldn't be answered
Desired outcome: The transaction to be righted or a refund and I'll take my business elsewhere
Old Navy
-
Human resources
I am a local business owner in the Alexandria, LA area that employed several of your new employees including the new store manager, Stacy Bloomfield. She was a manager for me in one of my locations and recently resigned to to to work for Old Navy. No big deal. I asked that she not take any of the staff. It has been less than two weeks since she left and she has taken the entire staff.

Today an employee by the name of Taylor Carter just walked out before her two weeks notice telling me that she did not care if she isn't working out her two week notice. I can provide you with the list of new employees in your Alexandria location that I would highly recommend you not hire or at least pay close attention to. They are all a close knit group and cover up for each other when they break company policies.

I am not the type of person to do something like this but I think you need to know what you are dealing with with Stacy, Deb and Taylor.
This review was chosen algorithmically as the most valued customer feedback.
I recently quit Old Navy due to management issues. 1. Latoya Edwards was a horrible manager and person due to the way she treated and spoke to us employees. 2. Roslyn Watson Has a disgusting attitude and is never careful with her words. These two managers alone have caused 3 people (1 manager, 2 employees) to walk out on the clock and never step foot inside...
Read full review of Old Navy
We are here to help
16 years' experience in successful complaint resolution
Each complaint is handled individually by highly qualified experts
Honest and unbiased reviews
Last but not least, all our services are absolutely free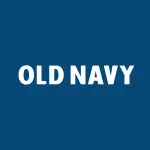 Old Navy contacts