Norwegian Cruise Line complaints
112
Norwegian Cruise Line
-
disappointing food, service and experience on norwegian...
We saved up for over 3 years to take our family of 6 on a cruise. We decided on Norwegian Freestyle and booked back in March. We were due to set sail from Tampa, FL on Oct. 23rd.
We arrived at the Tampa Terminal around noon. We were prepared to board, have a nice lunch on the ship, get settled and relax a bit before taking the kids up on the deck to watch our departure. Instead we ended up sitting in the terminal for 3 ½ hours! At first, we just thought it was busy and would move quickly. We were directed to a "holding" area as soon as we entered the terminal. We joined a large population of other passengers just sitting and waiting. Yet, other passengers walked straight in and joined the lines to check in, and went to the ship shortly there after. Many of those sitting became irate. The staff was not very helpful, but finally did tell us all that there were computer issues. Once they did start to let people go up to the desk, they chose folks that had been sitting 30 minutes instead of those that had been sitting for 2 hours. This escalated the frustration, but they didn't seem to care.
Once we finally arrived on the ship, we figured there would be someone there to direct us where to go, how to find our room, etc. No such luck. We meandered around the ship until we found where to go. Once in our rooms (we booked 2 adjoining rooms) we found the adjoining door locked. This was a frustration, as they knew that we had booked as a family and had children with us. Why was this door not already unlocked and waiting for us? Instead, we spent another 30 minutes trying to get someone down to open it so we could settle our stuff in and get our things arranged for the week. Our kids were starving (since we didn't get to do the lunch we planned) and we were rushed to get up on deck as it was time to set sail.
We finally made it to dinner and were pleased to find lobster on the menu (something we had been told would be there and looked forward to), but disappointed when we tasted it and found it to be tough and luke warm. We also went by the front desk to look into taking a tour of the ship… we wanted to know as much as possible to seize all the opportunities we could. However, we were told it would be $55 per person to take such a tour. There was no consideration for age, # in party, etc. We declined due to the expense and were saddened even more later in the trip when we heard someone else inquire, only to be told that all tours had been canceled due to lack of interest. At $55 per person, I'm sure there was lack of interest!
We woke Monday to our day at sea with new attitudes and ready to put the past frustrations behind us! We went out to the pool to find it beyond crowded and had to wait for some time just to grab 4 chairs together for our family of 6. We sent 2 kids to play on the slide most of the time, so it worked out okay. Later, we attended formal night at the fanciest restaurant on the ship, the Versailles. It was the worst service! Our "starters" were delivered and eaten before we were ever served our drinks. My son had to get up and retrieve his own "starter" because the server brought it, but set it on a counter over to the side and just never gave it to him. Our daughter received her meal and had eaten it entirely before the rest of the family received their entrée. The food was subpar to say the least and to top it off, the photographer buzzed by and took a photo with no warning while we all had our mouth's full! Who wants to buy a picture of their family with their mouth full?!?! We never visited that restaurant again, and heard many other complaints about the service there.
On Tuesday, we visited our first port in Roatan. The weather was horrible – pouring the rain. But we understood the weather was not in control of the ship. We didn't spend a lot of time in Roatan and came back to the ship for lunch. We visited the only 24-hour restaurant on the ship, the Blue Lagoon. Upon our arrival there, we saw that there were no tables available with more than 4 chairs. They offered to seat us at 2 tables that were beside each other. We asked if we could slide them together and the hostess agreed we could. As she began doing it and we began helping her, a waiter came out of no where and started yelling at us… yes, yelling! He told us we couldn't do that (like 10 times) and started throwing out some excuse about it being a safety hazard. We didn't dispute him in anyway, just stopped and said okay, but I was fuming mad at the way we had been treated. Our children sat at one table while my husband and I sat at the other. I sat and watched as our waiter nearly tripped on a chair at our table 3 different times and thought about the excuses we'd been given. We didn't spend that kind of money to come on a FAMILY vacation to sit apart at mealtime. It was then that I decided this cruise ship did not consider, nor respect larger families. We never visited that restaurant again.
On Wednesday, we were supposed to port in Belize, but we had been taken through such rough waters that many had ended up seasick the night before, and the waters were too rough to tender a boat safely from the ship to tender into port. We, instead, spent our day at sea, waiting for Hurricane Rina to pass. Trying to make the best of this, we took the kids to the pool, but found that the slides had been shut down for the day. One of very few good weather days on board, but no slides. We did what we could to keep the kids entertained with other things on board.
On Thursday, we made it into Belize, but had quite the delay getting off the ship and on to the tender boat. We had obtained a ticket to get off the ship, but found the process was backed up a couple of hours. We were later told it was yet again, another "technical issue".
Thursday afternoon, upon returning to the ship, the captain made an announcement that we would not be visiting our scheduled port of call, Cozumel. Apparently Hurricane Rina had damaged the pier there. It was the one and only port we had scheduled a shore excursion, as the shore excursions were SO expensive, and especially for 6 people. (Again, no consideration taken for larger families offering group discounts, etc.) We immediately went to the shore excursion desk to see what we could do (replace it at the next port or just get a refund). We found the desk closed and a sign that said they would open during the hours of 7:30p-9:30p. Of course, this was peak hours during the entertainment, so it required us to miss one of the shows in order to handle business, and we did.
Friday was spent in Costa Maya. Originally our time there was scheduled to be from 8am to 5pm. Instead, we ported at 7am and were told to be back on the ship by 2:30p. We originally thought the earlier departure time was to get us back to Tampa on time, but then we were told our arrival to Tampa would be 7am rather than the scheduled 8am. It was almost like they couldn't get rid of us fast enough.
Though we were given a refund of our taxes and port fees paid for Cozumel, we were not given any sort of credit/refund for the lack of visiting the 4th port or for cutting the 3rd port short. We didn't think a lot about this until we returned and heard from several others that they had received credits from other ships they had been on when such occurrences took place. We also found that though most of the staff was nice, none of them went above and beyond to impress or take care of us. I compare this to my experience on a Carnival ship. The staff on Carnival was exceptional and really went the extra mile to make us feel welcomed and pampered. Even down to the towel animals… I remember we always looked forward to what animal would be in our room on Carnival. On Norwegian, the first night we didn't receive any animals at all. Future nights, we did have animals in one of our cabins, but never received any in the other. As I stated earlier, the food was very lack luster and unimpressive. We also had an issue at the Chocoholic Buffet. There were 3 bars and we were directed to go to the 3rd bar. We did, and weren't very impressed. Upon leaving, we saw that the other 2 bars had much more to offer and the 3rd bar must have just been the leftovers.
Even disembarking was a circus. We had to wait in a long line for an elevator to take us downstairs because the escalator was broken down. Once downstairs, we learned from customs that we should have been given a form to fill out in our rooms with needed information by Customs. We were never given any kind of forms, and were thankful that the Customs officer was understanding and let us go through without much hassle. We know now, should we ever go out of country again, but still felt this was negligence on the ship's part for not providing us with the needed form.
We will not sail Norwegian again in the future. We paid too much money to have the experience we did with them. Even filled out a survey for them upon our return, but they obviously didn't read it, as I marked that we would not sail with them again, yet their response told me to be sure to let the agent know when we booked with Norwegian again and they would give us a nice gift for our frustrations. That was definitely a summarization of our trip! They didn't listen then, and they still weren't listening even when we returned.
Do yourselves a favor… Book a cruise, but make sure it's NOT with Norwegian!

I don't know that Norwegian can do anything unless they want to refund some of my money back. The trip is done, the week is gone and my family has what was supposed to be a fabulous, out of this world vacation that turned out to be a big disappointment, stuck in their memory. How do you fix that?
Norwegian Cruise Line
-
poor experience
November 2, 2011 to Norwegian Cruise Lines. To Whom It May Concern: On October 21st through October 28th, my husband and I and two friends made the trip to Bermuda on the Norwegian Dawn. We were all dissatisfied with the cruise from the beginning because of the following reasons.

 Upon arriving at the pier, the lines were so disorganized and everyone didn't know where to stand. No direction. 2 people that I could see were in charge for over 2000 people. What a fiasco.

 Our cabin and balcony was not kept clean and sheets were not changed for the whole week we were there. The balcony was never vacuumed or cleaned.

 The fire alarm went off 3 times. We do not smoke and were told not to open the bathroom door after showering because it would set off the alarm.

 The food on the buffet on the 12th floor was terrible. They never replaced the food with new food. Rolls were stale. Bacon was all stuck together. Eggs were cold.

 The coffee and juice machines did not work all the time, or they were empty.

 At dinner time, it was either pork or roast beef and you could hardly chew it.

 Everything was over salted.

 There were no trays to carry your food back to your table so that you had to make extra trips to get other things.

 There were no spoons wrapped in napkins, so again, we had to get up to get a spoon if we were having cereal for breakfast. None of the waiters offered us any help as they did on other cruise lines. They looked the other way or asked if we were done yet when we were still eating.

 After putting up with this for 3 days, we tried the other restaurants which charged up to $25 per couple, but at least the food was better.

 The elevators were slow or bypassed us altogether.

 Many times, near the Stardust Theater, the ladies room had no toilet paper and was always flooded. I asked for more toilet paper and the girl said that was "housekeeping's job."

 I ordered a wine package which consisted of 6 bottles of wine at $24 per bottle. Every time I wanted a glass of wine, they said they had to go get a bottle down at the wine cellar, which took half an hour or more and then I had to sign the slip which told me how many glasses I had left. After putting up with this for 3 days, I went down and got all the bottles that I bought and kept them in my room. When we went to dinner or by the pool, I didn't have to wait.

We have been cruising for over 40 years. We have traveled to Europe, the Western and Eastern Caribbean, The Mexican Riviera, and the Panama Canal many times, but never to Bermuda. The island is overpriced and ridiculous. We missed 1 whole day in Bermuda because all the stores were closed on Sunday. We had 1 day of shopping and the next day we headed back to Boston. We encountered 12 foot seas, but maybe that was the time of year that we traveled.

My husban got a skin desease in the pool. They had rude servers. We had a 7 day cruise booked and 4 ports to visit. The weather was bad. So they took us to another place, and when we got 1 day there, we spent the next few days at sea. The NCL Island was under constrution. A storm came up and there was no inclosed building to get out of the rain. No towels around to dry us off. We had to wait for a ferry to get us off the island.

We got on the ferry the waves were so big we ended up sitting in the ocean rocking back and forth for a hour. The entertainment would have been great if the head girl's could sing.I can go on and on, but what's the sense? All I can say is that I will never ever use your cruise line again. Very misrepresented.
The complaint has been investigated and resolved to the customer's satisfaction.
Norwegian Cruise Line
-
telemarketing
I have received 3 telemarketing calls from Norwegian Cruise Lines in the last 2 weeks. It was a computer generated message with no call back number. I asked to speak to an operator and was hung up on. I am on the do not call registry and should not have received a call in the first place. I called Norwegian Cruise Lines at 1-866-234-7350 to complain. I was told it was likely the Norwegian Resort and Casino doing the calling. I suggest not using this company's services, nor ever giving them your personal contact info.
Resolved
The complaint has been investigated and resolved to the customer's satisfaction.
Norwegian Cruise Line
-
cruise from hell
So you are thinking of traveling on NCL, you may want to think again if you are a seasoned cruiser. From the time we arrived at the Port of Seattle, we could tell that NCL was very unorganized and not passenger friendly. The lines to check in where completely unfriendly to manage, but after an hour and half we made it on-board. So time for lunch, we made our way to one of the so called free style lunch halls, they where clueless on what was being served and by the time we got done our staterooms where ready (2 1/2 hours WOW!. So let me set the picture before I describe the stateroom, we booked a family stateroom like we have done on 8 other cruise-lines. We also had 2 other rooms booked for other individuals we were traveling with us, an inside cabin, and balcony. So in our cabin we had 4 adults booked, when we arrived at the cabin we were shocked to find that the cabin was very small for what they advertised as a family stateroom that sleeps four. It had 2 small beds, and one bunk that was attached overhead. I called the front desk immediately and said there was no way this stateroom could accommodate four adults, they advised they would send an attendant down to set it up. We waited for over an hour, before someone showed up. When the room steward showed up he pulled out a pop up bed from underneath, he tried several ways to get the bed to pop up, but it couldn't because the other 2 beds where in the way. He moved things around, but still couldn't set the room up for 4. He called a supervisor down, (that we had to wait another hour for) and when he arrived they spoke in a foreign language and pointed around for awhile and left. After about 45 minutes, I called the front desk and asked what was going on, I was told me they were aware of the situation but could not do anything because there was not any more cabins. I told them they advertised this as a family stateroom and that it sleeps 4, she said it does and that the pop up bed has to go in the middle. I told her that they tried that and it did not fit, and that even if it did there were no way 3 separate adults of different sex would sleep side by side with no way to get out of the bed with rolling on each another. Not only was this ridiculous, but a huge safety issue. Plus the person in the bunk bed could not get down without stepping on someone in the beds below. I was told that should have booked a bigger room, (Nice Customer Service and it gets better). and it was not their responsibility to accommodate miss booking, I told them it was not a miss booking and they advertise it as family stateroom that sleeps four, she hung up on me. So after another hour of calling and getting placed on hold I got fed up with waiting and took matters into my own hands. I moved all of the tables into the hall, moved both side beds down to one end and placed the pop up bed (which by the way we still could not pop up) at the end of them to form an H. Luckily the pop up bed was lower so no one had to smell each other's feet. Of course we had to move the tables back into the room, which made using the room completely useless except for sleeping. When we wanted to get dressed one adult stayed, while the other went to friends rooms. After several more complaints and a lot of run around from the staff, we decided to make the best of what we had. (Oh you will love this, when I told them what I did, they said I shouldn't have moved things by myself for Safety reason. ARE YOU KIDDING ME). So this went on for several days, when my daughter came down with a bad stomach virus that was going around, it hit very quickly and with force. She tried to make it to the toilet, but could only make it to the bathroom where she lost everything in her stomach. We called housekeeping several times, along with the front desk to get help with cleaning. After an Hour and a Half still no one came, so with the smell being bad I ended up spraying down the bath room with the shower head and cleaning the bathroom myself. Luckily as a veteran cruiser, we travel with anti-bacterial wipes. When I saw our room steward 3 hours later, he said he was not told anyone had gotten sick. So to top things off I ended up catching the 24 hr virus and missed a port of call, YA me. As far as the ship goes it is beautiful, great call of ports, but if you are used to getting to know the staff and having someone know your likes and dislikes don't cruise NCL, we have our own travel sites and will never cruise them or recommend them. I have never not left tips, but I had them remove their service fee because the staff was so incompetent. I did tip our room steward and a Bartender who we came to know. Oh ya, we came to know her because the ship had several community rooms. I.E. Card room closed the entire cruise for a specific group. NCL does not think of safety first, the only call we got after filing a complaint with the front desk after the sick insistent was them wanting to send the nurse, and of course they explained the charges. We will never cruise NCL, and in today's economy I am saddened to see they can take people's money and provide service like this with a good conscious.
Norwegian Cruise Line
-
health risk, poor service, disorganized check in
My companian and I cruised on the Norwegian Pearl 5/22/11 - 4/29/11. The first issue was with the disorganization of baggage check, security and check in; The entire process was so disorgainized, we attempted to find humor in it and laugh with those around us. The second issue was related to health risks to the passengers presented by NCL staff. As a retired Infection Control Nurse, I was aware that the staff handing out the Public Health Forms and the initial Freestyle Daily to those checking in and a wait staff flipping through the wine list in the dinning room all licked their fingers prior to touching the pages that were then handed to the consumer. I personally told the person licking her finger to sort the Public Health forms being handed out, to stop this unsanitary practice! There was also a safety issue with a wet floor sign laying directly in the traffic path in the garden cafe buffet area. After I saw one person almost fall on the sign I went (with my plate of food in my hands) and stood by the sign and told the staff standing directly behind the sign, filling glasses with tea. She look around and said yes. As I step away another person stumbled on the sign. I stated "that is the second person that almost fell on that sign" at which time she picked the sign up and placed it properly on the wet floor. My third complaint is with one very rude staff whom I encountered. A young lady was putting about a third glass of ice in several tea glasses. I asked may I have a full glass of ice to which she replied "do you know how to get it yourself"? I was shocked by this response and said "well, yes, I do know how to get it myself". As I stepped away, she handed out a half glass of ice and said mam! I turned and said "oh no; I know how to get it myself". There were many other issues of concerns and/or dissatisfaction but what I listed was the what I consider the major issues. However, I will say all the food and most of the entertainment was terrible! If it had not been for one singing group and the soft serve ice cream the entire cruise would have been a disaster!
The complaint has been investigated and resolved to the customer's satisfaction.
This review was chosen algorithmically as the most valued customer feedback.
What a floating pile of ([email protected]#!!! This was the worse cruise we have ever been on. The staff and crew are rude (with the exception of our cabin stewards because they wanted their tip). BTW, Norwegian charges $12.00 per person per day gratuity that they don't tell you about in advance as well as an "autogratuity" on any drinks you purchase whether it be Pepsi...
Read full review of Norwegian Cruise Line
The complaint has been investigated and resolved to the customer's satisfaction.
Norwegian Cruise Line
-
the whole experience
Went on the Gem from NYC in April (big mistake to leave from NYC too, don't do it!)Started out with our stateroom not clean, then began to notice that Norwegian staff has no control over any of the passengers. Dishes were left laying around the ship for hours. The set up they have for the tender process is a complete joke! It was a freakin free for all didn't matter if you had a tender ticket or not people shoved their way on! Guess that goes hand in hand with leaving from NYC though never experienced more rude people and children in my life. The rejects from Jersey shore practically pushed my daughter and I down the stairs to be first on the tender boat. The main dining room was a let down food portains were very small. Actually saw a waitress take a basket of bread off a table that people just left from and proceed to hand to a couple that just sat down! Then watched her give the creamer from same table to another. Went to the Grand dining room to see what was going to be served for dinner that night (watched the hostest post the menu) and saw that it was prime rib so we decided to eat there but when we got ther that evening the menu handed to us was completely different! They solution was to say oops well we will fix it by changing the menu out front. Dining room dress code is a joke, says no short etc but if you walk in wearing them they won't say a frickin thing. The early disembarkation is just as bad as the tender process. People shoving their way in front as Norwegian staff stand back and watch, didn't matter if you were following the rules or not. Guess with Norwegian it is a do as you feel kind of company. Oh and watch your bank account closely we set up our onboard account to be split between 2 bank accounts but when we got home it was all taken from one which in turn caused an over draft fee! Do you think they would admit their fault HELL NO! Do not cruise Norwegian they suck!
Resolved
The complaint has been investigated and resolved to the customer's satisfaction.
The complaint has been investigated and resolved to the customer's satisfaction.
Norwegian Cruise Line
-
neglegent/false advertising
Neglegent placement of signs during the saftey drill - The sign fell on my sons head during the safety drill that left a scar on his head and damaged the experience. Health services were called but now I need to worry that no future damages are caused. In addition, false advertisement of the state room accomodating an average size family of 4. We were not able to fit in the room and its unsafe especially at night when the beds are on top of your head and your getting up to use the restroom. No advertisement on the restriction of ages in kids club. We went with a family and our children were separated. They did not want to use the kids club for that reason and we needed to entertain the children which is at cost. I paid good money for the cruise and at all additional costs for all activities this really put a financial contraint on us that we feel the money was not worth it.
Resolved
The complaint has been investigated and resolved to the customer's satisfaction.
The complaint has been investigated and resolved to the customer's satisfaction.
Norwegian Cruise Line
-
Bad service-will never sail with them
NCL Customer Relations

A year ago my wife and I started planning a 50th Wedding Anniversary during a 7 day cruise aboard the Norwegian Sun. With us were 25 other members of our family and a service dog. All reservations were made for 11 cabins, a room for a ceremony, non-alcohol drinks, snacks and a cake plus provision for the service dog. Our Personal Cruise Consultant, Ashley Ish was wonderful and so helpful in setting up our cruise.
`Things fell apart even before we left home. Three days before the cruise we got a call from NCL Inez F. Cortina, a Group Event Coordinator Sun telling us our room for the ceremony was never booked and now there was nothing available that day and we would have to change the date and time for the ceremony. A few panicky phone calls later with our Personal Cruise Consultant, Ashley Ish and she was able to arrange with Inez Cortina and Inez Cortina secured us a place for that day and time in the Las Ramblas room.
On the day our group arrived at the pier, NCL experienced what was a bomb threat that would delay our boarding 2 to 21/2 hours. We were split up depending on how and when we arrived and initially prevented from grouping up. Left in the sun with no provisions (we had planned to join for lunch on board) the only thing we got from NCL was a bottle of warm water. We had to scrounge from our vehicles and luggage for something to eat.
The next day we went to see where our ceremony was to take place. Turns out it is a Tappas Bar and serves as a pass through for passengers going to and from other venues on the ship. The bar opens shortly after our reserved time and certainly would have to be set up in advance to serve food and drink while we were still there. Really, you give me a bar for a celebration that was to have no alcohol and we have a Minster of a non-drinking faith conducting the renewal of wedding vows. What were you thinking or were you thinking. The GOOD NEWS, we met with Bruno Denton, the Group Event Co-ordinator on the ship. He listened, asked what we needed and made it all happen. A quiet and private room, decorated with flowers, and anniversary cake, cookies, munchy type snack and non-alcohol drink service. What we had wanted and thought we had arranged for eight months ago. Bruno has our heart felt Thanks and deserves recognition for a job well done.
Then comes the matter of the Seven Seas dinning room. We were told to contact the Maitre de early to set up a reservation for the 26 of us to sit together banquet style with two tables in a corner. This is so we could gather together at the end of the day and share our experiences. It also would make it easier for the staff to serve our group at the same time. It also would be less disruptive to have us there as we had in our group my Autistic grandson and his service dog. All was well for two days (Sat & Sun evening) On day 3 we arrived at our appointed time and were told there was no reservation and this could not be done. We were told that no one could possibly have made these arrangements. The Maitre de did not believe us and questioned just who, what, where and when this was done. He seemed rather annoyed that he would have to do something. After some discussion he could see we were getting angry and finally decided to do something by at first putting us in tables around the dinning room. Finally he relented and agreed on a late time so they could set up for us. The reservations for the remainder of the trip went fine.
While on the subject of the dinning room, one evening as we sat for dinner and I reached for a roll from the bread basket and what do I come upon? An empty liquor mini bottle stuck in with the bread. It would appear that it was recycled from another diners table that had finished their meal and stashed the empty bottle in the basket to hide it. I called the waiter over to show him and he just took the basket and walked away. Upset again I sought out the Maitre de to tell him what had happened and he didn't believe me "This cannot have happened" He went to the waiter area to find the bottle and the waiter acting as if nothing had happened until I said I have a whole table of witnesses. Nothing happened, not even an apology.
Now we come to the problems in the buffet and deli area, to be brief--empty entree trays for far too long, no lemon for ice tea for one hour after reporting it, no glasses, no cups, no coffee, dirty tables not cleaned for quite a time leaving people to mill about looking for a clean spot to sit and eat. The food in the Seven Seas Restaurant menu looked like fine dining, the presentation was good, but the food was mediocre at best.
I mentioned before that we had a service dog with us. My son had complied with all your requirements including training the dog to relieve himself in a designated area using mulch as the litter. When on board he discovers that there is an area set aside BUT the litter is SAND. The dog was confused at best. You try retraining him in one quick session.
Now we come to the Photographer. My son-in-law went to inquire about a reservation for the group and the costs. It would be the day of our ceremony, myself in a tuxedo, my wife in fancy dress and the 24 others in our party in suits and dresses for the occasion. We were told due to the size of the group it couldn't be done until about 7:30 PM. That was ok, we could work with that. When my son-in-law went to confirm at the guest service desk, he was told they didn't know anything about it and he had to go talk to the photographer again, but couldn't find the photographer that he made the appointment with. He was put in touch with the photo manager Elliot and was told we would have to guarantee the purchase of a number of pictures, sight unseen. This was unusual as we never encountered this arrangement before on any of our other cruises. In the discussion that followed, Elliot made the statement "It's all about the revenue" not customer service, not quality, but solely "Revenue". Conversation over, No Sale! Went to diner, now late because of this.
Elliot proceeds to track down my son-in-law and caught him in the middle of dinner and proceeded to try to sell us a photo package. We had to order him to leave and told him there would be NO photos, we would do our own. He also lost the sale of a picture on canvas that my daughter's family wanted done as our anniversary gift. That now would not happen!
Many of the problems would be considered minor but they were so frequent that it became the norm..Towels not replaced, toilet tissue not replaced, coffee supplies not replaced, food/plates not removed.
This was our 50th Wedding Anniversary and planned renewal abroad ship with a gathering of family from many different parts of the country. A once in lifetime event, meant to be memorable. We had planned 8 months in advance and personally paid for 21 of the 27 in our group. We had 11 cabins and spent over $15, 000.00 with NCL and an additional $5, 000.00 was spent by others in our group.
The general feeling we all got was that the employees on the ship are untrained, indifferent or incompetent and that includes the lower levels of management and supervisors. The staff didn't seem to understand us and management doesn't believe you when a problem was given to them. There is no communication between departments and they didn't know what their responsibilities were and wind up mishandling them.
My wife ad I expect to hear from NCL soon and not a form letter expressing your apology being sent out by a clerk.
This situation should be brought to the attention and reviewed by everyone in the chain of command all the way up to the top.
We are the ones to be contacted, we are the ones angered, put through periods of anxiety, frustration, embarrassment and loss of sleep trying to keep it all together so all of us could enjoy our celebration
Resolved
The complaint has been investigated and resolved to the customer's satisfaction.
The complaint has been investigated and resolved to the customer's satisfaction.
Norwegian Cruise Line
-
horrible vacations
Me and my girlfriend took a Norwegian Cruise out of NY in November and it was the worst vacation of my life. The food was abysmal and the entertainment was almost non existent. We were on the Norwegian Gem. The food was as bad as a high school cafeteria. They purposely make the included food awful so that people pay extra for their specialty restaurants. The funny thing is a few of the specialty restaurants are awful too. Especially the so called Italian restaurant La Cucina. They had a DJ on the ship but he hardly ever spun at all. When you try to find a place to dance on the ship you end up in the one club where they play some awful Time Life video with 20 year old songs on tv's all throughout the club. The rest of the entertainment was lame. Karaoke, playing the Newleywed Game with patrons bla bla, lame lounge piano player that massacres popular songs. All in all it seems these days the cruise industry is dying and I can see why. I've never ever been on a trip with such awful food and with so little fun stuff to do. Avoid cruises at all costs but if you must take one at least avoid Norwegian.
Resolved
The complaint has been investigated and resolved to the customer's satisfaction.
The complaint has been investigated and resolved to the customer's satisfaction.
Norwegian Cruise Line
-
pulling group cabins when they have money down
I was wondering if anyone else out there has had problems with NCL and the way they do their group bookings? We had a group booking of 25 cabins with the initial deposit paid way ahead of time and then when we call to do the next payment we were told they had pulled the cabins due to the overwhelming response to the cruise ship and sale date. Now a week before we call to make our next group payment we had checked NCL's website and noticed that the cabins that we had reserved two years in advance were now like $1000 more per person so we told everyone that was in our group to make sure they had their money on time because if they didn't and we had to cancel the cabin if we had to request it back it would most likely be at the higher rate. We had never done a group with NCL always with Carnival or Royal Caribbean but NCL had the Hawaii 7-day cruise that we wanted. We have emailed the CEO and haven't heard back.
Resolved
The complaint has been investigated and resolved to the customer's satisfaction.
The complaint has been investigated and resolved to the customer's satisfaction.
Norwegian Cruise Line
-
absouletly horrible!!
Booked a holiday on the Norwegian Sun Cruise Line.
I cruise twice a year first time with Norwegian Cruise Line.
The worst experience i've had on a cruise ship.Dirty sheets and quilt covers with holes in
and the quilt and pillows where like as somebody had urinated all over them!
Toe nail cuttings on the carpet! And the cabin had not been cleaned and im not used to living like that.
Could not believe how dirty it was!By the time they cleaned our cabin we could not get in there till 10 o'clock ant night.
So that was Christmas Day! The food was hurendous and we hate to eat out or pay to eat in the upper class resturante's.
Everybody said on the cruise it was not Norwegian Cruise Line it was Nobody Cares Less!
I would definetly not recommened anybody to go on the Norwegian Cruise Line!
Resolved
The complaint has been investigated and resolved to the customer's satisfaction.
The complaint has been investigated and resolved to the customer's satisfaction.
This review was chosen algorithmically as the most valued customer feedback.
To: [email protected] Sent: 1/1/2011 10:00:55 A.M. Eastern Standard Time Subj: Cruise on Norwegian Sun Dec. 4th Eastern Caribbean Hello, Just thought I would send you a short note about our Eastern Caribbean 7 night cruise on DEC. 4th the from Port Canaveral, on the Norwegian Sun- Cabin 8102 The first day and a half was great and then all hell...
Read full review of Norwegian Cruise Line
The complaint has been investigated and resolved to the customer's satisfaction.
Norwegian Cruise Line
-
Skip Destination
On a exceptionally clear day NCL did not stop at there destination that we paid for on a three day cruise we made one stop bahamas and that was it. I planned to go snorkeling at the second stop and they cancelled it. I accuse this ship of fraud. The captain cancelled the trip for rough seas. It was clear out and 2 to 3 foot waves with excellent visibility I took photos of it for proof with the ships deck in view so it is clear I am on the ship. They clearly trapped us on the ship for an entire day with nothing to do so we would waste more money bored out of our minds and that is exactly what happened. The $30 snorkel trip which would have lasted all day was nothing for the ship to lose compared to the 30 an hour I spent drinking and gambling because I was bored to death and the entire boat follow suit. We had nothing else to do. This cruise sucked. Avoid cruises with policies to cancel trips without a refund let these cruise lines suffer to know who is paying there dam bills. We are i want a refund of a days worth of cruising and the money difference I spent between the snorkel trip and the booze i had to drink to try and make a good day of sitting on a ship staring at my vacation go down the tubes.. I would never cruise with this cruise lines again and I would advise you to do the same Royal Caribbean was much better and they stopped at every destination. I never felt so ripped off in my life I could have just done a two day cruise to the same destination and stayed the night in the bahamas and not have been rushed just so some swedish idiot can cancel the trip I paid for with a press of a mic! I seriously doubt this is an uncommon problem and most patrons just get off and forget to complain when the ship tallies up the cash they make it is corporate business decision to cancel your trip because they make way more money with you on the boat then with you on an excursion. I spent over $350 on the boat for the day compared to $30 snorkeling on a reef at a beautiful island that I paid to go to! Easy math and the entire ship was right there drinking with me so I am sure the cruise line trying to catch up for hard time! Not on my dime! I warn you all avoid NCL Norwegian Cruise Lines you won't get what you paid for and they will milk you for your money. Dam Starbucks 7.00 on this boat and drinks are a rip off average of $11.00 Cruising is one of my most enjoyable memories of a vacation and now it has been tainted by NCL ughh what a horrible trip and the staff when I complained told me what you going to do about it! You can't do anything we reserve the right to cancel your trip any place that tells there patrons this should go out of business! Please let it and cruise with anyone else been on 4 cruises and never had a problem I thought NCL was the best I was seriously mistaken. Take your money and run!
Totally agree it is a bait and switch tactic they were the least expensive and then cost you more in the end. They actually cancelled my trip all together kept us on the boat and milked us for all we were worth I spent almost 15 hours in my roof in defiance of having my trip cancelled knowing they wanted to trap us all on the boat with nothing to do but drink and gamble which I can do at home at the Hard Rock for free why pay to cruise to drink and gamble I want to go to the destinations I paid for. If a storm were out then I can see but clear blue sky clear water and you stuck on a ship. They take your money and won't give you what you paid for that is as worse an experience as it gets forget rude staff. Then they tell you if you read there super fine print they can cancel your trip anytime for any reason and owe you nothing. How bout this avoid cruising NCL and let someone else have your money that cares enough to stop where you paid for!
Resolved
The complaint has been investigated and resolved to the customer's satisfaction.
Norwegian Cruise Line
-
double billing
I booked and paid for a cruise for my daughters by phone.
The agent took the debit card info and proceeded to charge the debit card twice.
When I saw it on my bank statement, I immediately called Cruises-n-more and brought it to their attention.
They have been unwilling to reverse the charge and today offered to refund the charge less a $200 cancellation fee.
What, for their agent's mistake?
BEWARE when dealing with CRUISES-N-MORE!
The complaint has been investigated and resolved to the customer's satisfaction.
Norwegian Cruise Line
-
anomalities of a restaurant manager
Unfair treatment among his staff most especially Filipinos, there is favoritism.
Creating false complaints from guests against staff that would result as a bad record.
Assignment of his favorite staff to alternative restaurants.
Giving special favors to some staff.
Giving the hardest time for those staff he doesnt like.
Giving promotions to those who doesnt deserve the position.
Giving promotions to those who didnt undergo training for such position.
Ordering supervisors to watch over a particular staff and make small things a big deal.
No support to his staff at all.
Never listens to his people whenever they need help.
He is too unapproachable.
Resolved
The complaint has been investigated and resolved to the customer's satisfaction.
The complaint has been investigated and resolved to the customer's satisfaction.
This review was chosen algorithmically as the most valued customer feedback.
once i arrived home after my cruise i had over a thousand dollars pending against my account when my final bill was only 187. it has been three days i have 4 dollars in my checking account and every time i call they say they will get it taken care of and its still there! the hosue keeping staff went through my suit case while i was out of the room my...
Read full review of Norwegian Cruise Line
The complaint has been investigated and resolved to the customer's satisfaction.
This review was chosen algorithmically as the most valued customer feedback.
The cruise was ok but on our last day to enjoy the ship we were rudely awaken at 6:30 am by US. Customs agents barging into our state room unanounced and making i and my gf dress and leave the comfort of our room and stand in the hall where we were then grilled by one agent for about 30 min while the other agents raided our stateroom. They had a list of...
Read full review of Norwegian Cruise Line
Norwegian Cruise Line
-
room, service and food
This is the first experience I had with NCL, we went as a group of three families and we all booked ocean view, the cruise is Pride of America, ship hopped between four Islands in Hawaii. I have high expectation but everything turns out short. The following summaries our disappointment:
Room- there is no view, all three rooms window were blocked by the rescue boats. Cookies crumbs were all over the sofa bed, apparently, the bed was never pulled out during cleaning.
Service & Food- bad service at the buffet area, especially the person that serve the meat, she serves prime rib pieces less than 3cm thick ( same as roast beef, pork etc.), and refuse to add extra saying that there is a line and we need to go back to the end of the line. Fruits, especially papaya, were prepare awfully, the seeds from the papaya seems to be pulled out by hand and finger, with 50% of the papaya meat gone. All the other restaurants were between good and excellent, but the line was long, I guess no one wants to go to the buffet. Also the variety of food is very limited, and always not prepared enough, the shrimp cocktail went out within 2mins and the second batch, the shrimp size is half of the first batch. Morning breakfast, getting an omelet takes at least ten minutes. There is no 24hr food service, between lunch and dinner, only left over was served.
This is not a bargain cruise line, I expect NCL to provide at least sometime comparable to other cruise line that cost only half as much. Really disappointed.
The complaint has been investigated and resolved to the customer's satisfaction.
Norwegian Cruise Line
-
leaves a lot to be desired
Norwegian cruise line bumped my group of family and friends because "Rosie O'Donnell" chartered the whole ship months after my group was booked. As a result some people in our group had to back out because they could not rearrange their vacation time. The on-board credit that was promised to us we had to fight for every day of the 7-day cruise. A free group picture was also promised to us, but found out that it was not free at all--if we wanted it we had to pay $25.00. We arrived in Nassau 7 hours late and as a result of this, we were not able to get off the ship until 8PM and by that time everything was closed. For this inconvenience, we were given $50 credit which I think was in insult since we never got to see Nassau at all. A simple thing like receiving a box of chocolate-covered strawberries which we were also promised never came to be.

This cruise line leaves a lot to be desired.
Resolved
The complaint has been investigated and resolved to the customer's satisfaction.
We are here to help
16 years' experience in successful complaint resolution
Each complaint is handled individually by highly qualified experts
Honest and unbiased reviews
Last but not least, all our services are absolutely free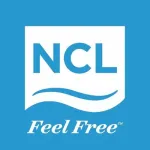 Norwegian Cruise Line contacts