Norwegian Cruise Line complaints
112
Norwegian Cruise Line
-
quality of food and charge for things I don't know about
Been on many cruises and one thing the food is always great
NCL SUN food was very poor a some of the staff had
Lazy attitude and some where great
Plus we where told our all inclusive package
Included all our tax's and gratuity's
When we got finale bill they had changed us
15 dollars each every day for the 5days on ship
And extra port tax on drinks
Not mention when we booked
Plus checked our account and extra money taken
Out of our account with no reason
Please contact me soon as to discuss
Tony
Norwegian Cruise Line
-
negligence and unnecessary trauma
I am writing on behalf of myself and my wife's displeasure in our most recent voyage aboard the Norwegian Sun cruise ship which sailed out of Port Canaveral on August 29, 2019. Prior to our arrival we had contacted customer service several times during the early part of the week and made our final plea call on August 28, 2019 around 5pm before heading to St. Augustine to make sure we didn't run into any problems and miss our cruise. We had great concern about the weather conditions as Hurricane Dorian had now been categorized as a CAT 3 with a lot of uncertainty of its projected path. We expressed our concerns and were told that there would be no problems and the Ship would sail as scheduled. We indicated that we live in the coastal area of Savannah GA and we would need to be available for our family, pets or the preparedness of our home. Upon speaking with our assigned cruise agent "Leo" we were informed that there would not be a cancellation or refund of any kind. He went on to say, " ma'am, this cruise is leaving with or without you". My wife and I have saved for several months to experience our first cruise together. At this point we were given no other option and concluded that Norwegian must know what they are doing and would not put us in harm's way.
Within a few hours of sailing it was brought to our attention that we would no longer be going to the Bahamas, we would now be going to Cozumel Mexico? At this point the frustration of not going to the Bahamas has begun and the concern for our family, pets and home is over whelming. Being at sea with no communication to the mainland with very little information of when we may be able to return made it difficult to enjoy the excitement of our vacation. We continuously watched the weather updates in our stateroom. Dorian now has become a Cat 5 with Savannah being in the projected path as well as Hilton Head Island. Upon arriving at Cozumel after being at sea for a day and a half; we began looking for ways to communicate with our loved ones to get updates on the situation. We were informed that there was an issuance for a mandatory evacuation for Savannah GA and Hilton Head Island, SC for Monday the 2nd of September, which is where our home and family reside. Once we re-boarded the ship, we were told we would be staying an additional night due to Port Canaveral having been closed. Once leaving Cozumel we received word that we will now be diverting to New Orleans, again due to the Port being closed. We are now spending a lot of time at guest services trying to get an understanding of what was going on. The communication was very un-informing and created a lot of confusion for us and many others.

With all the uncertainty and confusion of not knowing when or how we were going to get back to Port Canaveral to retrieve our vehicle, it was very exhausting and frightful. Once we were able to communicate again with our family, we were informed that our nanny who is caring for our daughters and pets; who lives on Hilton Head Island; needed to leave and care for her home and family due to the mandatory evacuation. We now have been put in a desperate position to find alternative arrangements for our children and pets. We were fortunate in finding transportation to get our children to a relative in Atlanta GA, causing great anguish for everyone involved. We were forced to put our family pets in a boarding facility for the next 4 days due to this situation. This was very difficult for us!
Once in New Orleans we were able to secure a rental car which deemed unnecessary after a long confusing back and forth with guest services on how Norwegian was going to handle this situation. The final summary from here is it took 17 hours on Wednesday to catch a plane, ride a bus from Tampa to Port Canaveral and pick up our vehicle to drive home in Hurricane conditions. Had we just been able to have had the option of rebooking another cruise or cancelling all together this nightmare could have been avoided. We are angry and traumatized by this experience and feel it could have been avoided in its entirety.
We definitely want to go on record to say that Norwegian was negligent and put our family and many others in harms way and should be held accountable for their actions or lack of.
Norwegian Cruise Line
-
customer service, cabin issues, lost property and more
On August 26 we sailed from Miami to the Bahamas coming back on the 31st . Most of the time I had problems in my cabin 0043there was no AC or break down .One time the technician came at 1 o'clock in the morning to fix it and then he broke down the very next day then I had no hot water so this was very difficult for me to have to deal with. I was trying to get an upgrade and prior to selling a manager named Michael was very rude and unprofessional with the way he handle our conversation .As a loyal customer for many years I only cruise with NCL .So the prices keep dropping and we need an upgrade and they kept saying it was not available that we had a very very good cabin that cost more than what we pay . Not true.but the woman was in Most of the time I had problems in my cabin 004322 there was no AC or break down one time the technician came at 1 o'clock in the morning to fix it and then he broke down the very next day then I had no hot water so this was very difficult for me to have to deal with while I was in the strip also when I was trying to get an upgrade and prior to selling a manager named Michael was very rude and unprofessional with the way we handle our conversation I was telling him that I was a valuable loyal customer for many years and we only cruise with NCL for many years. Yet he was sarcastic and very cut and dry not okay. I was told all balconies had sliding doors I need this so the breeze and sea air from the sea can come in to help me with my chronic health issues. That was not possible because it was a door that shuts very small and then as a window so there was no breeze coming in specially when AC was defective.My room was not a higher value of what I paid . The trip was cut short due to Dorian. We were projected to come back on Saturday morning but instead we was rerouted to the port of Miami on Friday it was very difficult because we were forced to get out and then come if you wish to stay until the trip was over. Out of about 3000 passengers we had less than 300 people most of my friends left they were panicking they were upset an afraid because we were given incorrect information that we would've got lost at sea and there will be no visibility ? The thing is Dorian situation was projected to be Monday night in Florida and we were arriving Saturday morning so I don't understand why we were supposed to start leaving at siin am .People we're scared most of my friends left the last night was a mess almost like a ghost ship . My daughter was sad and so was I this is not how it should been handled.As predicted it came on Minday thankfully but it made us very uneasy and on the process I left some items in property and they said that they did not find my property left behind with all the hushing us out and almost being kicked out in order to get the other passengers for next cruise to Mexico? So much for a crisis I was told they need it us to get out early so they could go somewhere in the sea and hide from the storm? Now I gave to make some claim for my lost property separately really this is all I made for a disasters very last minute.not to mention what I went through at the beginning with the NcL customer service and on the room and the issues with the AC a lot of noise etc.Someone name Julio in front desk was really nasty to me over the phone when trying to find out the status of our situation not okay. It was enough with all the chaos and people being upset. When they gave us 100! minutes of internet to try and book flights or find out status of it the internet manager had a long line and he acted very exasperated and anxious with most of us as if he didn't want to deal with the guest. Unacceptable! you know a lot of it was unnecessary and very poorly organized. As some of the staff was very kind I can't help but remember the ones who wasn't it was just not what we expected it should've been handled in a different manner and more organized. I want for me and my daughter Janel De Jesus Roman five hundred in cruise credits and a free upgrade for the next cruisers in order to make up for bad experience and inconvenience. Thank you in advance.
Luz De Jesus Roman
Some of the grammar is bad so bear with me just relieving the whole thing is giving me flashbacks and I did not look back to edit errors . I spoke to guest relations back in September the first week about my concerns and they say NCl will not give any compensation for my troubles. I'm willing to contact other agencies and my legal shield if is a must. Thank you again for your help in advance.
Norwegian Cruise Line
-
non-performance
We were booked on the Norwegian Breakaway, sailing date September 1, 2019. As veteran cruisers, we are very dismayed with the lack of empathy and care in taking care of first time passengers such as us.

Due to Hurricane Dorian, our cruise was cancelled. We had to pay for additional costs (ground transportation and airfare change fees) to get back home.

Additionally, we paid for a meal plan and also cancellation insurance in case we had to cancel. Unfortunately, when we called to ask for a breakdown if we were getting reimbursed for these costs as we are due this moneyback, the several Norwegian representatives we spoke with were un-willing to help us with helping us recoup these costs.

For two weeks, we have been trying to get reimbursement as this is a non-performance issue not due to us and due to Norwegian Cruise Lines.

I left several messages with our "supposedly" personal cruise person, Angel to see if he could help and we have never received one call back from him.

Importantly so, we have placed several calls to Norwegian and are very disappointed that not one representative was willing to help recoup our cost or find any solution through supervisors to obtain our monies we lost, not due to our negligence and believe Norwegian should make good on their promise to care for us as first time passengers with their cruise organization.

Last, it appears from their actions with the lack of care and empathy with us as first time passengers, it appears they really don't care about us to win us back. This is a grotesque display that Norwegian doesn't care about their passengers and will let everyone we know that cruises on vacations to "NEVER" book a cruise on any of the Norwegian ships and to stay away from this cruise organization because they "REALLY DON'T CARE" about their passengers.

In closing, my hope is that Norwegian is served notice and they see our complaint and are willing to get in contact with us to help win us back. We are decent hard working Americans and will give this company a second chance; however, if we don't hear back from them, we will do whatever we can to boycott and tell as many people as possible to stay away from Norwegian!
Norwegian Cruise Line
-
infinity jewelry, cheap jewelry, falling apart
WE bought a diamond ring on the ship on 5/30/19, Norwegin Joy, room 14766. The diamond chips are already falling out? $7, 500 sale price, should have been a good quality? How do we return for a refund? Ron Jensen (541) 408-0100, [email protected] Should not need to have 350ch to understand the porblem? If you need any additional information call me.
Norwegian Cruise Line
-
check in and odor in bathroom
I traveled on the Norwegian Sun starting on June 24th. Along with many people I was forced to stand outside in the hot sun for 2 1/2 hours before checking in due to computer issues. It was the worst experience I have ever encountered and I have been on 5 previous cruises with other cruise lines and have never been treated in such an outrageous way. My ankles started to swell, I experienced dizzyness and nausea. We were offered no explanation as to why we could not check in while we stood and waited in the hot sun. It was a horrible way to start a vacation. Many people were elderly along with many young children. Hours later when I checked into my room, the shower curtain had a unclean, musty smell. I will never travel on a Norwegian ship again. I am very dissatisfied and will tell everyone I know not to travel with Norwegian. My vacation was ruined. Marianne Reeser & Robert Simon
Norwegian Cruise Line
-
Guest service
I was on a cruise May 25th to June 1st out of New York.
1st - I had to have my sheets and pillow cases change they had such a odor it was disgusting I don't think they change the sheets from the people before
2nd- the breakfast buffet was greased bacon and uncook eggs food wasn't that hot and the coffee was warm not hot
3rd-i got a balcony and I looked at frt cars and pallets of materials instead of beautiful waters
4th Entertainment even though the 7 entertainers were great they were in every show the same thing dance and sing it got a little boring after a while no different acts
5th- Smoking in the casino was very uncomfortable for the ventilation sucked If you are going to allow people to smoke you need good ventilation
6th- the excursion to Cape Canaveral you did not have enough time to view it all it was a waste of my money
7th Some of your staff was rude to the guess I heard a few things that I didn't like
8th- Finally the final straw that cut the camels back is I hit a jack pot and they gave me a 5000 dollar check what they failed to tell me is that it was going to bounce. They put the money in my checking account and I paid a bill against it and then they took the money out and I had to take money out of my 401 K money to cover the check. Then I called many times to get this resolved they told me to go to Chase and cash the check I did that and they said they will not cash the check for the bank doesn't allow over 2500 then they check with your side and they said the checking account does not allow you to cash checks. I called Guess relations first and they could care less about any of this I talked to Nicki, Brian, and a few other people. Then Alexis got involve and said go back to the bank they will cash it now and they still refuse to cash it. Then they said go back to the bank they have a rep from Chase and they will allow the check to go through and guess what a 4th time going back and forth to the bank they still refuse to cash the check. then they said they will wire me the money so on June 13th I filled out paper work for them to do that and today is the 17th and it is still not wired. I lost 2200 in my 401 since this happen and I am not a happy person for I can't put that money back in there. I am so disappointed this was on the Nor. Dawn and my reservation number is 39470494 I am Linda Mazzeo 732-995-0773 I am so disappointed with your service I can't begin to tell you and your people are ignorant to the fact of cooperating. So I still don't have the money I took 2200 out of my 401 that I can't replace for your not allowed to and all I get is we are checking.
Norwegian Cruise Line
-
honeymoon/anniversary package not delivered to ncl guest
On March the 7th I purchased a 50th Anniversary gift (Honeymoon/Anniversary Package $179 Package Invoice 14626257) for Robert and Benita T... that were booked on Spirit that departed on 31 May, 2019. We thought it was very strange that we emailed each other several times and nothing was mentioned regarding the Package. I embarrassingly asked them if they received anything. Robert said yes there were flowers and champagne but they did not receive a card so they were confused on why they got it. I told them that it was much more and should have included roses, chocolate covered strawberries, dinner for 2 at Le Bestro and a 8X10 photo. We heard today that the Turners brought this to the attention of Guest Relations who apologized and gave them a meal at Le bistro but no mention of the photo. The beauty of a surprise gift was lost in NCL not taking care of business. We request a refund. Gerard Eads
Norwegian Cruise Line
-
airfare cancellations, cabin changes, disorganization, and loss of cruise time.
Cabin changed without notification. Return flight from San Juan to Miami cancelled and we had to book our own flight home and pay for it. No one from Norwegian was able to call the airline to check the status of the flight and we found out later it left as planned. After we paid 1153.00 per person to leave the ship two days early. No reimbursement for loss of time on board, transfers, airfare, seat assignments and checked luggage fees. Missed two days on the ship. Very disappointing company. Now I understand why they only service 8.7% of the cruise market. If anyone from NCL or Mr. Frank J. Del Rio is reading this... I would love to take one of your ships to Alaska or Hawaii but at this point it does not look like I can affort to take the chance.
Norwegian Cruise Line
-
norwegian sky may 03 - 06 out of miami to the bahamas
I reserved and paid for my trip on 04/20/2019. On 04/23/2019 NCL changed one of the destinations (Great Stirrup Cay) to spend another day in Nassau. The reason we picked this ship (SKY) is because we took this same cruise 2 years ago and loved it. Great Stirrup Cay was the best part. So I called NCL on 04/23/2019 and asked since they are changing the destination can we please be changed to Port of
Canaveral Port departure - Same time leaving and Same time arriving back as the Miami port. I even said I would pay the difference in the cost. NCL did not want to do anything. they said they reserve the right to change the ports of call on their destinations whenever they want or need to and that they could cancel my Miami cruise for $1000 and rebook me for the full charge on the Port Canaveral Port. How is this customer service. NCL - you changed the destinations... This will be my last cruise with NCL. My wife and I are planning on taking 3-4 cruises per year and I guess I will have to look at Royal, Carnival, MSC and Disney for our future travel. I am just dumb founded at the arrogance of NCL on this.

If you want to make this right NCL I am more than willing to give you another chance. All I want is for NCL to transfer my ticket to Port of Canaveral for the same date as the original planned trip. Same cabin Class and I am willing to pay the difference if their is any. How is this not acceptable since you changed your itinerary at the last moment and our favorite part of the cruise will be gone. We are not asking for money or upgrades. The $50 onboard credit you offered for the "inconvenience" is not enough.

Kevin
reservation # 40805522
Norwegian Cruise Line
-
ncl sky - cruise to cuba - week of dec. 21
Our family of 4 adults - 2 cabins sailed from Miami on a Cuba cruise during Christmas week on the Sky. From the moment we arrived at the ship, there was a distinct sewage odor. This odor permeated most public areas. When brought to the attention of Guest Services they indicated they were "aware" of the smell and it would be worked on during the next scheduled maintenance. Additionally, the cruise to Cuba entailed us getting to Cuba on a 5 hour delay essentially leaving us in port during dark hours only. Most excursions were cancelled. We were told this was "due to mechanical issues". The riotious atmosphere that ensued after the announcement that we would be late was out of control. Not one NCL staff member had any answers and on Christmas Eve day only referred people to "call NCL corporate upon our return". The best NCL could do was offer 25% future cruise credit not 25% off the current cruise we were on which would make way too much sense. Why would we spend more money with them? Senior staff managmenent was unavailable onboard. Our trip was ruined. We understand schedule changes, but the smell of the ship was unbearable. Unfortunately for NCL we are cruisers and will stick to RCCL, Celebrity, Princess. There are too many companies in the business that will satisfy our cruise desires - no more NCL for us.
This review was chosen algorithmically as the most valued customer feedback.
Alaska Cruise on Norwegian Bliss. July 28 - August 4, 2018. This was a brand new ship in it's first season. They had a beautiful casino and everyone had to have a players card that was linked to the credit card and would be billed on "room charges" and would be charged at the end of the cruise. I played in the casino and chose to charge it to the room...
Read full review of Norwegian Cruise Line
This review was chosen algorithmically as the most valued customer feedback.
reservation #36059174 the cruise July 1 1. You charged us $3000.00 more for our inside cabin because we chose a cabin number so we could be near our daughter. when I told your representative that I just wanted to be near her, she said for the originally quoted price of $899pp we could be put anywhere on the ship. I'm not sure what date you changed the...
Read full review of Norwegian Cruise Line
Norwegian Cruise Line
-
bahama cruise from miami july 27-30 2018
Norwegian Cruise Line booked our cruise with them for these dates (July 27-30 2018) knowing that they were going to be changing the itinerary to not include the stop at Great Stirrup Cay. We received an email a day after we paid for our cruise balance saying that we would be at sea for the day instead of on their private island so they could do construction. They will not let us change our cruise date or pick another cruise. Two days after our notification their website still states that Great Stirrup Cay is on the itinerary. If it was weather related it would be understandable but this is a scheduled improvement that they have had planned for some time. We've never sailed with them before and will never again. Sorry we decided to try them as we have always sailed on Royal Caribbean.
Norwegian Cruise Line
-
cabin
Do Not ever get sucked into doing an upgrade bid if you get an email asking you to. It is a scam to get rid of stinking rooms. I had a great room mid ship on deck 9, being 85 guess I thought I would bet the upgrade to a window on the same deck. Guess I was not too well informed, When I got the upgrade it was on Deck five, up front near all the crew noise etc.
I called to ask for a different room as I have medical problems with walking, sleeping and other issues.
Was treated rudely and told no refund, I said I do not want a refund, just a different room, basically told tough, you should have read the 15 pages more closely.
I will never ever sail on NCL again, I was warned by friends I would not be treated like we were the other times we went that they have a I don't care attitude/ Should have listened to them.
This review was chosen algorithmically as the most valued customer feedback.
We arrived at terminal at 1145, security kept waving us on, finally made it to parking garage, paid $140.00 only to be told they didn't have any more spots. Wait & they would see if they had any overflow available. When asked about help unloading our luggage & getting us to cruise ship from overflow attendants said they would see if shuttle was available...
Read full review of Norwegian Cruise Line
Norwegian Cruise Line
-
caribbean cruise - norwegian gem
On Saturday, 12th March, my wife and I set sail on our first (and probably last) cruise with Norwegian Cruise Line departing New York for the Caribbean. Regrettably, this cruise in no way lived up to 'the best cruise vacation you've ever had'. Bearing in mind the excessive response time a number of disgruntled passengers have experienced, I wrote direct to the CEO (Mr. F. J. Del Rio) at their Corporate Office in Miami on 29th March detailing the seven matters we were most unhappy with. An excerpt of my letter detailing these matters is as follows:
(1) Norovirus. This outbreak was most unfortunate but the stated number of cases is vastly below the number we believe is correct. We understand there was a smaller outbreak on the preceding cruise and this was the root cause of our outbreak and not the drinking water in San Juan, as advised by the Captain. Surely if this drinking water was the cause, then ships visiting this port at the same day as us would also be affected to the same extent and yet nothing like the Norwegian Gem outbreak was reported. The apparent re-occurrence of this virus on Norwegian Gem may well explain why we were refused entry into St. Martaan which we understand is an extremely rare occupancy.

(2) Accommodation. Our cabin steward was generally courteous and polite. However, on a number of occasions, our cabin was not made up until 2pm even although we had left the 'Please Make Up This Room' sign when we left for breakfast at around 8am. There was a crack in the basin and the toilet did not immediately flush on at least 5 occasions. Maintenance had to be called once to rectify this fault. Neither our balcony window or sliding door were cleaned at all despite written assurances this would be undertaken.

(3) Staff. The entertainment team, most bar staff and the 'washy washy' girls were always polite, courteous and welcoming. This cannot be said about all the other staff that we encountered who gave the appearance of being unhappy and uncaring. After leaving Tortilla, one member of staff was heard to say 'Next port is New York. So pleased this cruise is nearly over'.

(4) Dining. The food in all restaurants was monotonous, luke warm and very bland. To have chateaubriand served with half a plain, boiled potato and small sprig of broccoli is completely unacceptable. On two separate occasions in Grand Pacific, entrées were delivered to serving stations and left for at least five minutes before being served to us. Leaving rest room doors open in Grand Pacific during the Norovirus outbreak was unacceptable: these rest rooms should have been closed off since this virus spreads through microscopic amounts of faeces or fluids. We were most surprised to see ketchup and mustard bottles left on the tables in Great Outdoors prior to the Norovirus outbreak as the manufacturers recommend they should be refrigerated once opened: surely sachets would be a far healthier option?

(5) Drinks Package. The 'House Champagne' was Prosecco. This statement is a complete misrepresentation: Prosecco has never and will never be classified as a champagne. Champagne is a sparkling wine produced from the Champagne region of France and requires a second fermentation. With a $15 allowance, we were most concerned to discover that this would not include a glass of 'true' champagne.
(6) Cleanliness. On two separate occasions, we found part eaten sausages, bacon and cereal on the floor of the Great Outdoors when we sat for lunch. Used plates, glasses and cutlery were regularly left in corridors for hours on end and on one occasion two used glasses with the remnants of red wine in the bottom, were left overnight.

(7) Amended Itinerary. Whilst most disappointing, we appreciate the reason for the ship not being permission to land at St Martaan but to have spent the day going round in a big circle at sea was a very poor substitute: surely arrangements could have easily been made to either dock at Tortola early or find an alternative port.

Over three weeks later I had not received either the courtesy of an acknowledgement or response to these seven key points. I again wrote to the CEO on 25th April (copy letter attached) but, again, over three weeks later…still no response.

Perhaps by reading the attached two letters, other potential Norwegian Cruise Line clients may consider using cruise lines who are professional and care about their guests, past, present and future, bearing in mind there are in excess of 2, 600 Poor or Terrible cruise reviews on Cruise Critic alone!
Norwegian Cruise Line
-
poor customer service
Cancelled a trip on Norweigan breakaway due to a couple of reasons one being my wife's pregnancy and the other being that the Rep for Norweigan charged almost $200 extra than the advertised price per person . now Norweigan cruiseline are sending me surveys to ask how I liked the cruise I didn't go on, they have no accountability, or customer service and they are still trying to charge me for the cruise I cancelled
TERRIBLE SERVICE, , , , , , , , , ,
The complaint has been investigated and resolved to the customer's satisfaction.
Norwegian Cruise Line
-
unethical behavior
My husband, my mother, and I were scheduled to sail on the Norwegian Epic on September 2, 2012. We had been so excited about this trip, it had been over a year in the planning. We were traveling with another couple and were including stops in London and Paris, which meant we had booked several flights, hotel rooms, etc for our trip.

About 45 minutes before we were to leave for the airport, my husband was called. His father had suffered a heart attack and he was told we needed to get to a hospital 4 hours away to 'make descisions' for my father-in-law. We were really scared, we absolutely didn't know what we were walking in to. We canceled our first flight and left for the hospital.

Luckily, when we arrived at the hospital, my 92 year old father-in-law was a little better, but he was in a fight for his life. Over the next 10 days, he was in ICU and luckily he pulled through. During that timeframe, my 86 year old mother-in-law had suffered a mini stroke due to the stress. Thank God both have survived.

During that 10 days, my husband and I contacted all airlines, hotels, and the cruise line to cancel them. All but the cruise line worked with us so that we could use them at a future time. Norwegian would not budge. We didn't ask for a refund, but it sure would have been nice to use the $5, 000 (or at least part of it) we spent on the cruise on a future cruise. We did buy insurance for my 82 year mother, who was traveling with us. Since it wasn't her relative, the insurance that we bought was denied, which pretty much means it wasn't worth the money we paid for it.

Our next door neighbors had been in this same situation a few years ago. Their daughter was in a car wreck and her father had a heart attack a few days later. They had booked a cruise on Carnival Cruise lines (they didn't have insurance either) and Carnival allowed them to use all of the money they had paid for the cruise to be applied a future cruise. I can assure you, if we EVER book a cruise agan, it won't be through Norwegian. I WOULD STRONGLY SUGGEST USING A DIFFERENT CRUISE LINE!
Resolved
The complaint has been investigated and resolved to the customer's satisfaction.
The complaint has been investigated and resolved to the customer's satisfaction.
Norwegian Cruise Line
-
worse cruise of my life!!
Wow, what a nightmare. My wife and I have been on numerous cruises. This was the worse of our life. We flew to Hawaii for our 25 wedding anniversary. The ship was dirty. Not only that but the chamber maid immediately began to suggest what gifts she would like at the end of the cruise. Our room was cleaned and turned down only 3 times out of 7 nights. When we brought this to the cruise staff's attention, we were offered $300 off on our next cruise. That won't happen because we will never sail with Norwegian Cruise Lines ever again. Our room was only part of the dirty ship. The public areas were dirt, and staff presented as lazy, bored and disinterested in guests. The food was barely equivalent to the hospital cafeteria. Don't make the same mistake we did, cruise with someone else! We pain top dollar for bottom level service!
Resolved
The complaint has been investigated and resolved to the customer's satisfaction.
We are here to help
16 years' experience in successful complaint resolution
Each complaint is handled individually by highly qualified experts
Honest and unbiased reviews
Last but not least, all our services are absolutely free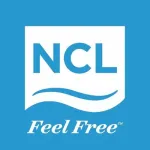 Norwegian Cruise Line contacts