MyHeritage Customer Care Service

MyHeritage Ltd.‎

PO Box 50
Or Yehuda
Israel - 60250

Customer Support Phone Numbers
MyHeritage Complaints & Reviews
When I started to subscribe to my heritage premium plus family tree builder program it included 1 unlimited data storage and unlimited synchronization with family tree on the website. 2. Unlimited data storage of photographs. 3. Unlimited number of articles to be uploaded in separate...
I placed an order and paid for a DNA Kit on November 9, 2016 to this day December 9, 2016 I have not received the kit. After 1 email and 2 phone calls the story about the dates for back order shipments continually changes. The company stated they will give me a full refund in 3 to 10 day...
I did not like MyHeritage so I decided to cancel my account. I contacted customer support team and asked them to cancel and they promised to do that. Later I received a bill and understood that these guys failed me and never ever cancelled my account! I went online and emailed again, but...
I recently checked my account and noticed that unknown for me company BLS Myheritage LTD took money from my account. I didn't authorize any payments and it was very strange. As well as I checked reviews about this company and found out that there were many customers, who lost different sum...
My full name, Photo and related data has been publish on this site without my authority and is also all incorrect. I request my information is immediately remove from this site. I can not request this to the site unless I pay and I am not prepare to pay to remove an unauthorized intrusion on...
Several years ago, I utilised MY HERITAGE (A US Company) to view their service concerning family heritage. I used their information to see what they were offering, ONCE ONLY. I was not impressed with what they were offering, so that was the end of any association with them. I was charged a...
All text data has been lost from my family tree, put together using MyHeritage software and services. The backup files held by MyHeritage should contain this data, but does not. MyHeritage technical support has failed to address this issue repeatedly and continues to ignore my plea for a...
They hold your details as it is a family tree. for me they are holding too many details none of which i gave them. i have asked them more than once to remove the surplus details but up to now they have either refused or now they ignore my emails.
Saying its '' Scam free'' when it is not and giving out too much personal information. Some girl from the United Kingdom a.k.a. UK asking if she wants to hook up
Recently Discussed Complaints
Consumer Tips & Tricks
Worst rating
Subjects of Wide Speculation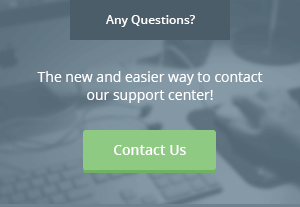 Latest News & Stories
Stay Away
Latest Questions
Videos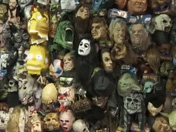 More Videos
Latest Groups
Today's Mess-Up Photo