MultiChoice Africa / DSTV complaints
2055
MultiChoice Africa / DSTV
-
financial services
Ever since I got my Explorer in June it's been one problem after the next
My bank account was debited on the 30th when I specifically told them the 1st so it went into arrears u know lyrics coz I still got the payment notifications from my bank. Needless to say my services got terminated and I had to pay almost R1600 to fix their fault which I did in cash yet they still debited my account with almost another R1600 and I had to go back to them and demand my money back. For the month of November I once again had to pay R1100 because of their terrible service. I went back to the customer service centre where I had to wait for more than an hour so they can sort out their mess. This is the poorest service I have ever encountered. How I have to pay double when I am on price lock I don't even understand. On top of it all the agent, Clayton Hendricks had the worst attitude. He acted as if he did me a favour by sorting out their mess.
MultiChoice Africa / DSTV
-
an application for price lock
I applied for the price lock package on the 25/12017 and was told that the system is slow and the consultant we either call me or send me n sms, of which I waited and didn't get any response back. I called on the 26/10/2017 to inquire and the consultant told me that they have a back log and I should give them 24 to 48 hrs, still no response.

Today I called the call center again and the consultant told me that my application was declined due to my credit record. Now the last I checked Experian was on the 24/10/2017 and I so that my record was clean.

I would like to know why my application was declined.

I would really appreciate it if someone can contact me.
MultiChoice Africa / DSTV
-
dstv customer service department
I have just spent over two hours on two calls to your DSTV Explorer internet connection departments to try and get my Explorer reconnected to the internet after a house move.

On both calls I found the young ladies to have a really bad attitude, grumpy, unfriendly and less than willing to assist.

The first one said that she couldn't help me and after keeping me on hold for over 15 minutes said she'd have to escalate it to a technical adviser and I could expect an hour call back.

So after waiting for an hour I called back to get an equally unfriendly and unhelpful person - who after keeping me holding for over 20 minutes had the same refrain - she'd have to escalate. When I asked her why she was not able to assist me if she's in the Explorer connectivity department and after keeping me on hold for 20 minutes, she put the phone down on me.

Shame on you DSTV for employing such unmotivated, unfriendly and uninformed staff that are not able to do the job they're employed to do.
MultiChoice Africa / DSTV
-
contract
Dear Sirs
I was telephoned from an unknown number on 1 Nov 2017. It is 041 dialling code so i recognised it was a call from PE. The person advised me that my contract is expiring and i must renew. I was suspicious of the call as i did not receive an email reminder nor an sms from dstv advising me that an agent will call me. Immediately after infomring the person that i was not interested as I was suspicious of the call i put the phone down. Immediately therafter i received another telephone call from an area code 031 which i recognised as Durban. It was the same person. How that is possible i have no idea. Obviously this raised my suspicion further. I informed this person that i will call dstv myself and i did not require any assistance from her. I put the phone down. Within minutes therefater my subscription was suspended. I called dstv customer service and was extremely upset by the sequence of events. I spoke to a team leader who is extremely poor in her level of customer care. She said she could not help me and only the person who called me earlier can assist. That is ridiculous. I cant call in and renew my subscrition? I must wait for this person to call me and she has many calls to make before she gets to me. I requested a manager to call me and was told that i must wait 24 to 48 hours for that. I am amazed at the level of service. I was also told by the team leader that it is not a problem at all if i did not renew my contract. How flippant and arrogant can a person be? She has a job because of customers like me. I never breached my contract and feel extremely aggrieved at the current position. Apparently my contract expired on 12 October 2017. Why was i not informed earlier or timeously. I feel as though i am now being punished by your staff. I still have not received any feedback nor any call from a Manager. I demand disciplinary action be taken against the team leader and whoever unilaterally disconnected my service. I also want to know why i cannot call into dstv and renew my contract. I would like to know how many people have been disconnected by this incompetent person calling from different area codes. All i wanted to do was protect my information which i am legally entitled to do. Because i did that i am being punished. I demand a call from the CEO as I would like him to know what is going on at dstv under his leadership. This is atrocious and I am in all likelihood being treated in this manner because you have a monopoly in the market. ...but not for long.
V Ramdas
MultiChoice Africa / DSTV
-
full annual payment, then handed over for collection!
Multichoice does it again.Pay a year in advance and get handed over!
We pay mother in law's, Mrs JM Vosloo, Premium subscription annually to take advantage of the discount, customer number ********** 3, R 8679.00 was paid in full on 1st June 2017. Today your debt collection bureau phones to say that R 1007.83 is overdue. After discussion this turns out to be for the access fee (HD 2 PVR, not Explora) which was never indicated in the past and was not reflected on the statement - the October 8 2017 Statement shows R1007.83 as not yet due! Why hand over to a bureau in the first place without notifying us about the overdue? Why don't you inform us about the access fee? Why do we bother to pay a year in advance? And how dare you hand over a loyal, paid up customer.?If DSTV wasn't my 83 year old mother in law's only means of entertainment you would have lost another customer a long time ago. A public apology is in order - even if you are an uncaring monopoly trying to make up for eroding market share.
MultiChoice Africa / DSTV
-
poor customer service and account management
I had an online live interaction with DSTV agent (Neelan) of which I feel was not doing his/her job as customer services agent in effectively dealing and resolving customer queries as he abruptly cut me off during the engagement which begs me to question what is his/her job really.
Secondly the DSTV have has poor account management in which they don't really understand themselves. I was wrongly billed for services I don't received and subsequently my services were suspended. The issue here is that once the money is in DSTV coffers you have to jump hoops to get it back whereas it none of your fault in first place. I have an issue of having tried to rent a movie on BoxOffice and it never came through. I raised the issue with Neelan and being a DSTV employee he being technical and blaming everything else besides his/her company. Ultimately he/she said that I should call the call centre of which everybody know the hassle of having to wait to be attended whilst the call is on your account. My take here is that I have a legitimate complaint and if DSTV takes me seriously I deserve a courtesy call from them in order to at least hear my side of the story.
MultiChoice Africa / DSTV
-
poor installation service
Good Day

I have discovered a few weeks ago that I do not receive all the movie's due to poor signal. Check my account remarks a few weeks ago. An installer was called out who advised me that the wiring was not done correctly. ( Open wire on the roof).Secondly the Explora package should have included a smart LNB. Lastly, the black switch, should have been placed inside the house and not outside.
I was sent from "pillar to post" from everyone. For this reason my request is to disconnect my services with immediate effect.
Errol Payle
076 9699906
MultiChoice Africa / DSTV
-
dstv price lock plan.
Hi there
On the 19th of Oct we got approved for the price lock premium. They said it will take 2/ 4 working days. On the 30th of Oct I called over 5 times to find out the status of the decoder. The agents can't sat anything other than it will be escalated. Today is the 1st of November I'm still waiting for feed back. No one has called me about the decoder. I've wasted over 150 of airtime. Just to be told we can only send an email to the department because they don't have an out bound line. So we have to wait for them. And on top of it to make matters worst I get told that there is a back log. And they can't tell me the reason why my decoder has not arrived yet. And it has been escalated... I'm so sick and tired of dstv it's ridiculous!
MultiChoice Africa / DSTV
-
i'm complaining about the viewing of soccer matches on the compact package
I have the compact package and the only reason I installed dstv is to watch Manchester United games to my disappointment the Manchester United champions league games are not viewed on this package. the most famous club and there is know viewing for them in don't feel that is right at all. I pay a lot of money monthly for old movie's that's being replayed all the time and now this so I really feel like I'm paying for nothing.
MultiChoice Africa / DSTV
-
dstv explora with price lock order
I had smsed to upgrade to the explora with pricelock that is being advertised on such a huge scale by multi choice.I am a current Dstv Premium Subscriber. I sent the sms on the 15 October 2017 and received a prompt response on the 16th October 2017. They approved my application within the same day and I received an sms stating that it will be delivered in the next 4 to 5 days. On the 6th day I had no contact from them and called for a status. I was informed that my order is at the dispatch and will be call in the next 2 days to arrange a delivery. After that I have been calling every day and no one can tell me where my order is and why it has not been delivered. The call centre agents said they have escalated the issue on the system however I think that no one attends to these escalations. I complained several times to the call centre and still nothing. It is now the 31St October and I have not received my order or gotten Any feedback. Dstv call centre agents and help desk are clueless and a waste of my Cellular Airtime.
Latest reference number is: 67385673-i33
MultiChoice Africa / DSTV
-
dstv keeps getting cut on a weekly basis
From the end of August till now 31st October by DSTV has been getting cut off on a weekly basis. when we called in to find out why, they said they have not received an August payment. we sent through our proof of payments for August, September and October. Each time i get a new case number and an email stating that they have sent through our proof of payment and are awaiting the finance/accounts department.
two months...this problem has still not being rectified! each week my dstv gets cut, countless emails, countless proof of payments, and countless phone calls.
this is extremely frustrating and completely unacceptable as i am a payment customer, and keep losing out 1 day a week on watching tv!
MultiChoice Africa / DSTV
-
price lock and installation
Good Morning

On Tuesday the 24 our Dstv Pvr with smart card number 40224255170 the software give in. Becuase we got insurance on we got the new decoder with serial number A100465806 and the smart card number is 1054 2081 699 and we phone them also on tuesday for a price lockon id nr 4909055088080 and they said it will take 24 hours to come back for the explorer two and the new LNB because the previous LNB is not working on the new explorer. And until now we didn't receive any come back at all from them. I was phoning them last week every day 4-5 times a day and they make promises they will come back to us. And its monday the 31 and still nothing. What must we do to get any service from your people. Because we with you from 1999 until now and we didn't have any problems with you until now. We enjoy dstv a lot and we very happy with your service until now. Please. And until this minute we didn't got any response on the email or my many phone calls. How long we must without a tv before your people contact us?

Thank you for your co-operation in this matter.

Charmaine
0814795479

or

Neels
0824758861
MultiChoice Africa / DSTV
-
signal & decoder
I have been using dstv and mnet for many years now, on Friday 27 October 2017 i understand there was strong winds and storms so signal badly interrupted, on Saturday 28 October 2017 i called again as i still didn't have any signal and was getting error reports on all channels . i called customer services again and they suggested trouble shooting which i did . still nothing changed . i called again on Sunday 29 October and was told to get and installer out to check my signal strength which i did and at my cost again he came and checked, strength was great, he said and suggested we call dstv again, which i did and the gentleman on the line asked me to remove the power cable and smart card and lmb cable and give it a couple of minutes, which i did and yet again to no avail . today again i contacted dstv and was asked to redo the same steps as yesterday, now being told that i have to tale it in cause it now may be the decoder,
I HAVE TO BE HONEST, I AM FINDING THE SERVICE FROM DSTV APPALLING
I WOULD LIKE TO KNOW WHAT IS GOING TO BE DONE ABOUT THIS !
MultiChoice Africa / DSTV
-
not enough women's sport on dstv. it's not only men who pay for dstv.
I have a health and skincare clinic and have heard SO many women complain regarding a lack of Women's Sport. It's not fair.

There are SO many men's sports being broadcasted all the time. Football, rugby, golf, cricket, motorsport, motorcycling, etc.

Today it was brought up again at a social gathering, as some ladies were complaining that Venus Williams were playing against Wozniacki for WTA season-end final and it is not being broadcasted.

There are SO many men's sports being broadcasted all the time. Football, rugby, golf, motorsport, motorcycling, etc.

Why is the men's ATP final being broadcasted tomorrow and not the WTA end final? These are top players.

It is not fair and a good example that women are not getting a fair deal.
This review was chosen algorithmically as the most valued customer feedback.
I recently purchased a new power cord and plug from the dstv shop in galleria mall amanzimtoti. This was in June of this year. Yesterday it stopped working. I took it back to the shop today. They said the plug only has a 3 month warranty. I asked where does it say that. They said it doesn't say that. Then the consultant went back to chatting on her phone...
Read full review of MultiChoice Africa / DSTV
MultiChoice Africa / DSTV
-
rights to various sporting broadcasts
I don't understand how you are the flagship of sporting events in Africa and can't show the English League cup games (Carabao Cup or whatever it's called now), Fifa WC Qualifiers/WC Qualifying Playoffs for Europe, yet you have the rights to show a "sport" like WWE that is fake as the outcome is predetermined. Supersport used to show every game of every competition (be it small or big) and even shows local Zambian, Nigerian and Kenyan football (as well as other parts of Africa I assume). Yet you can't show the English League Cup or WC Qualifiers/Qualifying Playoffs for Europe. I fail to understand this. Yet I stress, you can get the rights to show WWE of all things. What is that about?
MultiChoice Africa / DSTV
-
lack of use of family audio language facility
Dear DSTV,

Although programmes such as Ray Donovan has an 18 age restriction, it is still not acceptable that we are exposed to unacceptable content.

Even as an adult I do not want to be subjected to the profanities and blasphemy e.g. "Jesus f...n Christ" even though I may enjoy the rest of the storyline.

The technology exists to offer an English language stream where such words are omitted.

Please use it to offer language that is free from blasphemy.
MultiChoice Africa / DSTV
-
incorrect debit amounts and no feedback received by call centre manager
I have entered into an agreement with Multichoice DSTV to take the 24 month Price Lock (Premium) package R899. I have been on this contract for more than a year now and everything (debit, service etc.) was fine until this year July 2017.

The date for my account to be debited is on the 15th every month.

So since July, August, September and now October 2017 (EVERY MONTH I AM INCORRECTLY DEBITED!) this is very frustrating as I'm required to call the customer centre for HOURS to retify the problem.

Most recently on the 17 Oct 2017, again my account is incorrectly debit and I enquired by the custome care manager (I only have his name: Brydon) these are the following reference numbers since: 69156278 i113, 69156278 i80, 69156278 i87, 69156278 i111 to be told that he would personally look into the account as he could see there is a problem.

To date I have not received any feedback at all and this is pathetic! I have been a loyal customer for many years before taking out this contract and I am very disappointed with the service!

Every month I am told that it was corrected and the amount of R899 will be deducted... of which is NEVER THE CASE!

PLEASE THIS IS URGENT I REQUIRE SENIOR MANAGEMENT TO SOLVE THIS PROBLEM AND CORRECT YOUR ACCOUNTS SYSTEM!

Regards
Jody Urion
0730862360
MultiChoice Africa / DSTV
-
debit order
I have been a dstv customers for more than 11 years. I have never had any payment issues because I have a debit order with Multichoice. Two weeks ago I had to replace two decoders that seized to function and activated insurance on the replacements units. I was assured that the premiums would go off via my normal debit order. Today (20 October 2017) I received an sms that my subscription will be suspended if I don't pay an outstanding amount of R61.83 immediately. Upon investigation I learned that this amount is the pro-rata insurance premium on my replaced decoders and R35 on Box Office. This is COMPLETELY ABSURD as this amount should just be collected at the next debit order date.The service agent said that if I leave the amount outstanding until this date, she can't guarantee that my service won't be cut off. SO MUCH FOR CUSTOMER LOYALTY! :-(
DSTV, sort out your ridiculous business rules.
MultiChoice Africa / DSTV
-
giving incorrect information
Hi
End of September when it was time to pay for my multichoice account. I phoned their office and requested the lady to check what I need to pay. She checked whilst I waited on my cellphone and my own airtime going, she then informed me that I have to pay 800+ and I decided to pay 900 rands. I asked her to confirm if this was the correct amount and I paid it immediately after the call. The next think they disconnect my services saying I owe R 1500. My question is you told me what to pay and now you inconvenience me for what? We work as customers on a budget, If I owe you and you the person that I owe tells me what to pay you, I should not be penalized for your own incompetence and mistakes. I am so sickened by this company's arrogance and nil care for its consumers that I wish to cancel their accounts and go to starsat. The government is allowing these bullies to walk all over our heads because they know that they have majority in the market. I am done
We are here to help
16 years' experience in successful complaint resolution
Each complaint is handled individually by highly qualified experts
Honest and unbiased reviews
Last but not least, all our services are absolutely free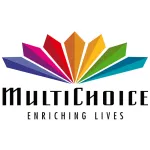 MultiChoice Africa / DSTV contacts