MTA
-
f and q manhattan bound trains
Good day,

I always take the F and Q trains to go to work. And for the past couple of days, F trains which are supposed to be running EXPRESS are going SLOW on tracks due to "signal problems." I have been stuck on the F train on Wednesday (June 26, 2019) and today (June 27, 2019) from Roosevelt Island to Lexington around 8:30 am-9:30am. On top of that, when we get to Lexington/63rd stop, we have to wait for "4 minutes" that turns into 12 minutes on end for the Uptown Q train transfer. This is ridiculous. There are a lot of commuters who rely on these trains, especially those who are working in the hospitals at second avenue. Given that these are the circumstances, it hurts that I pay an increased $127 unlimited monthly card for this crappy slow service. Plus, being late to work is a pain as I don't get paid for the lost hour I missed because of this train problems. Please make sure that this is going to be resolved immediately.
This review was chosen algorithmically as the most valued customer feedback.
An MTA bus hit my car and I am trying to get the claim processes and cant get it doone. I was told my my insurance company GEICO to call 311. I have and spke to several people and I cant get it doen . Can you pese help me. Time is running out. I was going along southern blvd in the bRonx when an MTA bus swung out. I stopped my car as it ws impossible to go...
Read full review of MTA
MTA
-
advertising billboard
Hello,

Over this past weekend( June 23rd), we were traveling and after getting off the F train at 2nd Avenue there was an animated billboard advertising the motion picture horror film called "Annabelle" - My 6-year-old son saw this advertisement (and to be honest it was pretty scary even for a grown up) and it really affected him in a bad way. We pushed through the day but last night he was inconsolable and we weren't able to get him to sleep until 3 am - he was REALLY distressed by the advertisement.

I realize folks want to advertise their movies but surely there needs to be some kind of censorship in a public space? Can you please look into this and see if there is something that can be done?

Best

Vincent
3478824460
MTA
-
1 train overnight
While the 1 train is not running its full route overnight, I have had to transfer over to the A at 59th street. I checked to see the estimated time of arrival of the A train just now, and there should have been enough time to make a direct transfer to the uptown A. The 1 train was going at slower than normal speed, and I missed the transfer, and now have to wait another 18 minutes for the next one. While repairs are done overnight and people have to transfer to an alternate route, it would be much less inconvenient if the A train could be directed to wait an extra minute at 59th st for the people who have to transfer from the 1 to continue their commute.
MTA
-
m106 crosstown bus going east bus #6691
Upon entering the bus M106 #6691 at 11:45am, June 14, 2019 ( not rush hour), I had a shopping cart with a 50lb bag that I easily entered onto the M106 bus at Columbus Avenue. After entering the bus there was only 4 people on the bus and I was not blocking anyone. The bus driver repeatedly asked me to move the cart to the back of the bus within seconds of me sitting in the front seats. After i get up I moved the car as far back as I could and parked the cart in the entryway sure to not block anyones exit. He again asked me to move the cart.

SO I got up and pulled the 50lb bag out of the cart and folded the shopping cart spraining my wrist in the process. I did all that unnecessarily because the bus was virtually empty with about 4 other passengers. He was rude and consistent upon harassing me unnecessarily for no real cause at all! He needs to be retrained in how to deal with he public and when to assert his authority!
MTA
-
q 13 always latte
This is getting ridiculous. Q 13 constantly late going to Long Island railroad in the morning and back home. Today June 7 I arrived at 23rd Avenue bus stop at bell Blvd. at 10 am. I checked the meta app arival time. No bus in site and the last one that arrived was already at northern Blvd near utopia. The bus did not show up at 23ave and bell until 721 and then passed the stop speeding and a 2nd bus pulled up a few seconds later. I complained to driver who stated it was earlier bus drivers fault. To add insult to injury a third bus passed us. I missed 728 lirr train. Also the 13 is awful on way home around 5pm I wait an average of 30minures or more at 42 ave and bell. I sometimes walk mile and half and beat the bus. And bunched busses are common as well. A 8 minute bus ride should not turn into 30 minutes. Lirr train to bayside is actually quicker. I am going to mayor office and media due to your lousy service.
MTA
-
bus service 14a and 11
Big complaint about 14A abingdon square loop absolutely necessary to senior and disabled. Also I keep trying to get home to west village wait 20 min for 11 bus only it stops at 23rd street leaving us stranded once because it doesn't complete it's route to abingdon square, this happens more times than I can count. So do we wait for another 20 min at 23 not knowing if another bus will come. How about keeping to the schedule and complete the run. What does the MTA have against the people in the West Village?
Maxine
MTA
-
mta express bus sim4c
I got in this bus at Lambert's Lane at 3:10. No GPS on. This is the second time I have had to take the bus at this time, and this driver drives like a lunatic. He thinks he's alone in a sports car or something. It's bus 2784 today. On the VZ bridge, not only was he speeding, and constantly slamming on the horn, but weaving all over the road. He hit what I thought were cars 2 times, but then I heard something bounce under the bus and clunk out the back so it must have been a cone, and I hope so.. but he's scaring everyone and putting a bus full of peoples lives in danger. He wants to drive like that when it's just him, I don't care, but I have a job to get to and a family to go home to. He should not be driving a bus.
MTA
-
bus
This is not the first time I have complained about the q24 bus. This is getting ridiculous how everyday the app says the bus leaves the terminal at a time but not one bus comes. I've been waiting half an hour for the q24 going towards Lafayette. What is it gonna take for you guys to do something about this! Why should I have to wait longer for this bus? But it seems to me that you guys dont care! Why should you? This makes people late to work or wherever they gotta go! Then you guys sit up here and wonder why the drivers get punched in there face or get cursed at! Now I hope something can be done about this issue. It is now 3:22 PM. Wheres the bus that was supposed to leave the terminal at 3:06? So now I have to wait till 3:30? Its fucking ridiculous! Now the bus is gonna be overcrowded. But you guys dont seem to get it. I really do hope something gets done about this. And I hope I dont have to complain again! The same way you guys gotta work, so do the people who rely on the mta have to! I dont wanna hear any excuses. I'm tired of hearing them..
MTA
-
q1 bus
This bus driver drove the Q1 bus on Monday May 20, 2019 bus number 8515 took the bus out of service because riders asked why the bus was so early and many people were running to catch the bus and she refused to let them on. She then drove to Hillside and Springfield and took the bus out of service and threatened to fight a young women and also advises her that she was off work tomorrow and would come looking for the young lady at the bus stop. She is very rude and unprofessional.
MTA
-
q 59 bus service new york
It's just too many times that I go to take the Q59 bus route from Williamsburg bus stop Grand St and Roebling going to Rego Park and had to wait 40 minutes for this bus. It was at 9:02 am. Four (4) passed on the other side going to the Williamburg terminal returning from Rego Park and no bus to rego park . Finally the pass came at 9:44am. This was Tuesday May 16.
Today Friday May 17 at 12:44pm I am wainting on Grand Ave and Queens Blvd to Williamsburg terminal Q 59 waited another 40 minutes, but it gets worse as the bus is packed because its so late when we are in Metropolitan Ave and Union Ave the bus driver announce we must leave the bus and that there is another bus coming in 4 minutes.
I don't know who is in charge of dispatching these busses but obviously they are not doing there job or sleepong on the job.
And as much money you spent the MTA app it stinks obviously it not working. It keep telling me the bus is arriving in 4 minutes but it turns out is 40 minutes.
You know want to increase the fare and I don't care if the service you provided is improved.

But your app and service stinks you need to improve service first before increasing our fares.
This review was chosen algorithmically as the most valued customer feedback.
I'm standing at the bus stop he never slowed down to stop. Now I have to wait for 1 hr!!! It was the 5:12pm bus!!! He needs to know this was a stop!! I hope tomorrow he will stop. It's not right after work you're tired & not a safe neighborhood as well. Please check the gps to see i'm telling the truth. Again the stop is burnside ave & grand course
Read full review of MTA
MTA
-
restrooms at 14th st & 8th ave subway
The restrooms (both Men's & Women's) at the 14th Street & 8th Ave Subway Station have been "closed for repairs" for approx. one continuous month now. When open, the restrooms did not furnish toilet paper causing desperate straphangers to use newspaper. This in turn clogged the plumbing which has caused repeated closings of the restrooms MTA employees appear to enjoy this situation because it gives them two less areas to clean.
MTA
-
mta bus driver of x68 to midtown at 9am
It was a spanish older man in his 50's. I dont have the bus number or his badge number. But - I pressed the stop requested button to get off at 5th avenue and 50th street. But he stopped the bus at 52nd street. I asked him isnt the stop at 5th ave and 50th st? he said no its not - i said its on the app that it is a stop and he asked me to show him where it says that. i said i take this bus everyday and that is the stop i get off. today i was just taking a different time of the bus. he continued to look out the window as if he wasnt paying me any mind and he wasnt going to move the bus. I was the last person on the bus and the last stop of the bus is 23rd street and 1st ave so i am not sure what the issue was of dropping me to my correct stop. I am 5 and half months pregnant and am high risk and cannot walk for too long that is why i take this bus to work. I found it very inappropriate and unprofessional in the manner he handled the situation. I will not be taking that 9am bus to midtown again as long as he is the driver. no one deserves that kind of treatment.
MTA
-
s 74 time: 7:19am it passed at arthurkill road & carlyle green staten island 10312
On Thursday March 28, 2019, my daughter was waiting at the bus stop at Arthur kill Road and Carlyle Green from 7:00am to 7:19am along with two other kids. The S74 drove by the stop with great speed and did not stop for the three passengers waiting at the stop. This has happened six other times and this must be addressed. My daughter attends Wagner High School and needs to connect to the S54 on Arthur kill Road and Giffords Lane; therefore, because the S74 bypassed the stop with speed over the limit and up to and including passing the RED LIGHT at Arthur kill Road and Arden Avenue and the driver slammed on the break at the stop at this corner. I was observing all of this from yards away. This driver needs to be investigated and needs to have counseling sessions on how to service the bus stop with passengers waiting in the bus stop and the driver needs to drive safer with the appropriate speed at all times.
MTA
-
st. george ferry terminal buses and dispatch
The S52 bus is often late or non-existent to meet evening and night time ferries on weekends at the St George Ferry Terminal. I have complained about this more than several times and of course it happened again on 3/9/19 for the 8 PM ferry arrival. No bus until 8:30 PM. No explanation. However, I had begun tracking it around 7:40 PM on the MTA Bustime site and there appeared to be n S52 en route and only two or three stops away from the terminal. The odd thing is that is was only about 7:40 PM so it would have arrived very early for the 8 PM ferry. Then, instead of showing it arrived at the terminal it disappeared from the site. I thought maybe the driver took a break and turned off the bus while waiting for the 8 PM ferry. Not so. They did make an announcement at 8 PM there would not be a bus until 8:30 PM but no explanation. Unfortunately I did not track it on the desktop site which would have given me the bus number. I will next time and there will definitely be a next time.
Staten Island is barely a metropolitan community and the route that bus travels is not likely to encounter any major traffic congestion. Weather and breakdowns or a sick driver or passenger incidents and accidents are all sometimes a factor. Unfortunately the bus dispatcher at the terminal has rarely announced why a bus was delayed or canceled. I would like to think that he in fact he made a brief announcement Saturday night because of my several complaints to the MTA about the issues at that terminal and with that particular route. The MTA should deal with it!
MTA
-
bus driver of sim 4 bus #2302 on 2/25/2019
On 2/25/2019, from the Staten Island mall bus stop beginning @ 08:08 am on Bus# 2302 SIM 4 the Bus driver continually and intentionally drove slowly (under 10 mph), stalled at red lights which again changed to red twice before taking off (Victory blvd, Signs rd) pulling over less than two feet away from bus stops and sitting for 2-3 min (Nome Ave, Travis Ave, Draper Pl, Merrill Ave) w/ doors closed and then pulling into actual stop loading passengers and again sitting w/ doors closed for another 2-3 min before slowly driving off. By the time we reached the Merrill Ave stop passengers began to complain and asked the bus driver why was he doing this and he's making people late! His response was "I am running early". Passengers told him that is not fair or right to hold up passengers making them late and he should have let people know so they can get on other buses. This is not the first time that I've experienced this behavior w/ this Driver as well as other MTA Bus Drivers. I believe it's called running Hot and as not to get in "trouble" for getting to the stops early the drivers slow down as well as stall. It appears to be a common practice w/ MTA Bus drivers. This behavior /problem really needs to be addressed on so many levels as it certainly negatively affects the Drivers - thereby performance pressure resulting in lack of focus on passengers' safety and concern, as well as Ridership and quality of service especially w/ pending increased fairs.
MTA
-
sim 2 staten island express bus
It is crazy going home each night having to stand on the sim 2 bus only to find that they cut more buses from the line. If people are standing everyday at rush hour, how is it possible that they would cut buses at rush hour. The schedule does not reflect the changes made. The schedule says there should be a bus at liberty and broadway at 5:00 and 5:09 and these two buses are non-existent. I have been waiting from 4:55 to 5:16 every night and there are never any seats! Something has change. Maybe you need to put a supervisor on the bus to see what is happening. We are all freezing waiting on line every night watching every other bus line that has 4-6 busses each to 1 sim 2. It is not fair! Please make changes to this bus line. We need more sim 2 buses at rush hour and we do not need them to come two at a time they need to be spaced out better!
This review was chosen algorithmically as the most valued customer feedback.
In the staircase of W. 42nd Street train station A.C.E. (on the side entrance of Duane Reade) down 1 flight of stairs, in the cubby hole to Duane Reade, there is always someone smoking crack. This happens everyday and night. Kids go through there to go home and to school. It needs to be addressed soon; please. I attached a video and a pic of them smoking...
Read full review of MTA
This review was chosen algorithmically as the most valued customer feedback.
Every day I take the Q33 bus, from northern boulevard 83 St to Jackson Heights Roosevelt ave. I buy my metro card weekly. This Saturday January 26, 2019 at 10:00 Am, I took the bus #306 (3617) with plate AT 9425. When I passed my metro card it did not when through. For that reason, The driver started yelling at me very rudely, so I immediately seek to...
Read full review of MTA
We are here to help
16 years' experience in successful complaint resolution
Each complaint is handled individually by highly qualified experts
Honest and unbiased reviews
Last but not least, all our services are absolutely free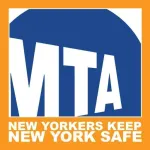 MTA contacts