Texas Department of Transportation / TxTag.org complaints
98
This review was chosen algorithmically as the most valued customer feedback.
Hello, This is an attempt to resolve an ongoing issue which Txtag which the company has failed to address for months. I just spoke again with multiple people from their customer service group, I have come onsite in March, I have filed a complaint online, I initiated a compliant in March which up until this point (3 months later, I have not heard a word...
Read full review of Texas Department of Transportation / TxTag.org
Texas Department of Transportation / TxTag.org
-
Transaction #1722316535
The invoice says 03-14-2022 at 12:25 PM. Transaction # 1722316535.

This bill is in my son's name. He is in the US Air Force and is stationed in Valdosta, GA. He not been anywhere near the State of Texas since November of 2020. I did call him to verify this before I submitted this complaint.

It's funny how I have read several complaints that are on the same Hwy SH 130 in Flugerville, Tx. Something has to be wrong with that camera.
Desired outcome: This charge needs to be deleted. As soon as possible. And your system needs to be fixed so this stops happening.
Texas Department of Transportation / TxTag.org
-
Unjustified bill, not reposnsive customer service
I have received a bill with Account#1102883786, Statement date: 4/23/2022, Statement #770004490801,

With amount of $6.13, that as they said is about a car with license plate number of: DK-6C-061, Nissan Altima 2010 white that I transferred to another person in 2015, and I have filed the Transfer Notification from online for it, but she didn't get the title in her name. I want to cancel this bill.
Desired outcome: I want to cancel this bill.
Texas Department of Transportation / TxTag.org
-
Charged for a vehicle I dont own
Received a bill for $10.15. transaction 1716715618, 749 am on March 3, 2022 for plate FVK5247 on SH130. I dont own any vehicle with that plate. I live in Kerrville and was not in Austin on that date. I called the hotline. Gave them the information. They looked at the picture of the vehicle and id'ed it as a White Chevy Truck. I dont own one. She said she would get back to me with a complaint number. After 25 min on hold seh never returned but I did get a recording asking me how satisfied I was with the service I recieved...lol. What joke.
Desired outcome: I dont want to hear from them.
This review was chosen algorithmically as the most valued customer feedback.
Beginning October 2020 TxTag has been installing a new online service and the current service is very limited for customers and no statements to access online. The service has been horrible and no statements I have requested have been sent to me since access to statements online is unavailable. I get a copy of the same response each time I have inquired ...
Read full review of Texas Department of Transportation / TxTag.org
Texas Department of Transportation / TxTag.org
-
toll road bill.
On November 27, 2021 my husband and I made a trip to Round Rock to visit his sister via Austin from Fredericksburg. We tried to avoid toll roads as they are not user friendly. We must have gotten on one because we received a bill from Central Texas Regional Mobility Authority dated December 23, 2021. I paid the bill with my Visa card on January 3, 2022.

Recently I received a bill from TXTAG for this same trip with a statement date of 2/28/2022. I called TxTag and told them about my other bill and they had no explanation why I received a bill from the CTRMA. I then called CTRMA and was told without a TxTag they have jurisdiction to bill. We do not and have never had a tag because as I stated before we do not like toll roads and refuse to pay into a system we do not want to be a part of. We pay plenty of taxes as it is.

Today I called TxTag again to discuss what I had been told from CTRMA. The gal said it was not true. Who am I to believe? I read up on information regarding your website and the many problems that have been encountered through your billing agency IBM. Perhaps since noone seems to have correct information it would be best just to tell me to disregard the bill for $2.88.
This review was chosen algorithmically as the most valued customer feedback.
TxTag billing procedures need to change. I have 4 bills with separate account numbers. All of which have small amounts for the use of the toll road and a huge amount for fees. The bills do not provide any specific information that justifies the bill. No license plate number, no vehicle description, no date of toll road use, or time of use. Nothing that...
Read full review of Texas Department of Transportation / TxTag.org
Texas Department of Transportation / TxTag.org
-
Bill
Acct # 1103332896 statement date 02/18/22. On 3/01/22 I recieved a "Past Due" bill for a transaction that occurred on 02/17/22, with no time, trans #, plate/ tag #, nor roadway. So I'm supposed to pay a toll bill, with no info, & is past due at 10 days? What kind heck is this? I included pics of the statement the first time I sent this.

James Nix

[email protected]
Desired outcome: Remove the amount due and fix these billing issues.
Texas Department of Transportation / TxTag.org
-
Ridiculous bills, 0 connection between the bills I get in the mail and my TxTag account online
TxTag is the absolute worst company I have ever dealt with. I have called customer service 5 times in the past 2 months and nothing has been resolved. I was told that someone from management was going to contact me and never did. I get told different information depending on who I speak with. I get "past due" letters in the mail for dates that were from dates 5+ months ago that I previously paid. When I login to my TxTag account, my balance says I owe "$0" even though I take tolls every day. Nothing about their system makes any sense at ALL. I am so frustrated trying to resolve the issues I have, and every time I call nothing is accomplished. I had absolutely no issues when I didn't have a tag and just got my bill in the mail, went online to pay, and it was done. Absolutely 0 issue. Now that I have a tag, all I have is problem after problem. The absolute incompetence of this company is amazing to me. I am going to end up getting rid of my tag all together because I can't keep spending my time solving issues that TxTag should be handling. This is completely ridiculous. The number of bad reviews regarding the company leaves me to question why they haven't tried to fix their business, because it's obvious that a LOT of people hate TxTag too.
Desired outcome: Compensation of "late fees" that I don't owe
This review was chosen algorithmically as the most valued customer feedback.
I was sent a bill in october 2021 for $3.05 toll charges that had not been paid. On checking my TXTAG account it was shown as active so I was confused as to why I was receiving this bill. Subsequently, in November I received a letter from an agency called COFIROUTE on behalf of CTRMA stating an apology regarding incorrect billing. I disregarded the October...
Read full review of Texas Department of Transportation / TxTag.org
Texas Department of Transportation / TxTag.org
-
billing
I attempted to create an account at TXTAG. They did not save my vehicle information. However, the billing section of my account processed successfully. After that, I removed my Automatic Renewal Payment and also my Saved Credit Card. These seemed to be successfully removed from my TXTAG account. I am worried they might bill me again despite clearly unable to use TXTAG for driving on Beautiful Toll Roads.
Desired outcome: Refund Because My Account Is Unusable.
Texas Department of Transportation / TxTag.org
-
Toll bills
Our family has 4 cars with TxTags, and 3 different accounts between all 5 of the drivers. This has allowed us to see patterns in the billing excesses of TxTag. They routinely send our family notices that we owe hundreds of dollars in toll fees for cars that have tags, but they say they have mailed in the bills. When we ask why they are mailing us bills when we have txtags on our cars with current accounts, they say things like "sometimes we can't read your plate". That isn't our fault! And if I clear my account of all bills in December and have proof of that, then you send me a bill from October with $30 worth of fines attached to it, it is very obvious that you are billing me for past errors on YOUR part but attaching fines AS IF I have been ignoring the bill since October. I SEE YOU. I SEE WHAT YOU DO. Our family has gotten bills for $90, $50, and $32 over the past week on our 3 separate accounts, all for charges initiated from mail-in bills that are back-dated months previously, all for cars that have active tags on them with active accounts.
Desired outcome: I would love to show you the approximately thousand dollars in txtag bills we have paid and have you review those and see how much refund we are owed
Texas Department of Transportation / TxTag.org
-
TxTag billing my relatives for a car that I sold several years ago
Hi,
Recently my stepfather received a "final notice", "past due" notice for a toll from a toll road that was supposedly driven in 2019 in a car that I owned from 2010 to 2018. My stepfather never received any prior notice during the two years since the toll was supposedly owed. I contacted TxTag and they claimed that "several" notices were sent out and that it is normal to send out past-due notices two years after a toll road is driven. They also claim that their records were up to date and I was listed as the current owner of the vehicle. They told me that they would have to send the bill to a collections agency if I did not pay it immediately, and that I could simply ask for a refund if I was able to prove that their records were in error. So I paid the bill at that time, a few weeks ago. Then I contacted the TX DMV and they confirmed that the title was transferred successfully and completely when I sold my car back in 2018, meaning that TxTag's records were in fact at least three years out of date. TX DMV also told me that "We have these problems with TxTag all the time. They send out multiple bills if they have multiple owners on record." So having verified from the DMV that TxTag's records were in error, I have attempted to contact TxTag several times via email and phone to ask for my refund and every time they have either not responded (via email) or just hung up on me (on the phone).
Desired outcome: TxTag owes me a refund for a toll that I do not owe on a car that I do not own
Texas Department of Transportation / TxTag.org
-
toll tag issues
TXTag is horrible... DO NOT USE THEM! I have a TXTag with a credit card set up for auto pay, however, I just received a NTTA bill for $218.28. I guess sometimes it works and sometimes it does NOT for no reason. I called and no one wants to help me, all I received was reasons it could have been my fault. I had a space in my license number, well how does it work sometimes if it cannot read my license? Then, I was told I needed to update my license, I did and it shows online.
Texas Department of Transportation / TxTag.org
-
Payment not reflecting in system.
Account 1200620792 We check our account yesterday on 11/1 and it showed a balance of $11.09. We made a payment the same day for one hundred dollars and nine cents $111.09. Today on 11/2 we check the balance again and it still showed a balance of $11.09. We made a second payment today for $11.09 and our account still shows a balance of negative $11.09. I received two payment confirmation emails as I always do. The confirmation number and email I receive yesterday for the $111.09 payment is 025319. The payment confirmation number for the payment today in the amount of $11.09 is 001515. I called and spoke to two customer service rep including supervisor Vladimir- 42179 employer ID who stated they did not see the payment on my account and had no way to look up the two confirmation numbers I had in the system. Vladimir was extremely rude and offered no customer service solutions besides contacting my bank and cancelling the payment or go to the website to submit an inquiry. I asked to speak to Vladimir supervisor/manager and he stated no one was available for me to speak to and he was the highest person I could speak to. I asked for his supervisor name and or contact information he said he could not provide it. I asked that he put a note in the file that he have his manager contact me and said he could not. I then brought up the confirmation numbers to Vladimir he stated he had the numbers, I asked him to repeat the confirmation numbers and he could not. It was very clear Vladimir did not care about the my issue and had poor customer service. I asked that he notate the file in detail about my confirmation numbers and our conversation and he said he would. I then asked if there was a way to look up the confirmation numbers in his system and he said not if they were not attached to my account. I was lied to by supervisor Vladimir and left without any options.
Desired outcome: To have my account balance correct at $111.09 and to speak to someone about the misconduct of their supervisor.
Texas Department of Transportation / TxTag.org
-
TxTag
I received a statement in the mail today... The statement is past due and was mailed to my ex-husband's home. It has no LICENSE PLATE associated with the tolls, no date associated with the tolls, no pictures, etc. I HAVE NOT BEEN TO TEXAS SINCE 1992. There is no way these are my tolls. I tried to call and was on hold for more than 23 minutes (the WORST 'muzak' EVER, BTW). I don't want to ignore this but I have no choice if I cannot talk to anyone. I will continue to call but I have little faith that anything will be accomplished.
SO FRUSTRATED WITH THIS!
Texas Department of Transportation / TxTag.org
-
Billing
I get a bill from these people without any information about when I supposedly used their tollway. I live in Houston and haven't been anywhere because of the pandemic. I guess maybe I was sleep driving.
Also I have an EZTag on my car so why am I getting a bill? Also EZTag sends you a picture of the transgression- you know, proof that it actually occurred.
Desired outcome: 2 things proof that my car was on their tollroad and if there is no proof then stop billing me.
This review was chosen algorithmically as the most valued customer feedback.
The email below is not from a supervisor as a supervisor would take ownership of a situation and not ignore the complainer. I have not received a statement since October 2020, TxTag uses the standard robotic excuse of that they are aware of the situation and are working on it. How can they work on something for a year and not get it resolved? The statement...
Read full review of Texas Department of Transportation / TxTag.org
Texas Department of Transportation / TxTag.org
-
Difficulty paying an erroneous bill.
Statement #: 720000612997

I received a TXTag bill in the mail stating that I do not have a tag (I do) was charged at a higher rate. I attempted to pay the bill on line but kept receiving an error message when attempting to process the payment because the portal was apparently down. Called in to try paying over the phone but was unable to reach a representative after multiple hours on the phone.

Finally mailed in a bill for the original amount (which was still higher than I should have received). Now receiving late charge bills on a bill that has already been paid.
Desired outcome: REMOVE ALL REMAINING CHARGES, this is extortion.
Texas Department of Transportation / TxTag.org
-
Billing me for a deactivated account
I left Austin, Texas in December of 2018, and have not since returned. I payed and closed out my TxTag accounts and sold my vehicle that same month. I registered the vehicle sale with the state, and kept the license plate.
For some reason, TxTag decided to bill me for toll fees beyond this date. I spoke with a representative in February of this year and explained that not only have I not been in Texas since 2018, but I no longer possess the vehicle I am being charged for supposedly driving. The representative was apologetic and confused and said he would look into the matter.
I did not get any further communication until I received another bill this month. That is six months of silence until another bill without explanation. PLEASE MAKE THEM STOP.
There is probably a computer error, but that doesn't make getting frivolous bills in the mail any less stressful. I would appreciate a quick and fair solution to this matter. I am not paying for services I did not use.
My TxTag account# is 1202504153
Desired outcome: I want a letter from TxTag stating that my account is closed and that they will not be sending me bills in the future. That way I have legal recourse in case their computer tries to bill me. This needs to stop.
We are here to help
16 years' experience in successful complaint resolution
Each complaint is handled individually by highly qualified experts
Honest and unbiased reviews
Last but not least, all our services are absolutely free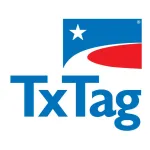 Texas Department of Transportation / TxTag.org contacts