North Texas Tollway Authority [NTTA] complaints
268
North Texas Tollway Authority [NTTA]
-
Billing late charges and fees after payment received
I rarely use NTTA and this is why: everytime I do, I pay the bill immediately but get notices of non payments and late fees. The last time, I got four separate bills, with four separate amounts, paid them all and got one FINAL NOTICE of non payment for a bill I never got. NTTA had no record of any of the previous bills I received and paid and had no idea why I got those bills. After an hour on the phone, the end result was that I had to provide official bank statements showing what I paid to them for my account to be cleared. Today, I get SECOND late notice for a $17.66 bill which was paid out of my account on 715/22. Total is $42.66. Same issue as before. I should not have to provide proof from my bank of payment to NTTA every time I use the road because they can not keep accurate records. Every time I call, no one, including managers ever knows what's going on or has the same invoices as what I receive. They 'have no idea why I get those bills or why they have no records of my payment '. And then the responsibility to PROVE that I have paid bills 'that don't exist other than one big delinquent bill totalling the same amount' is on my shoulders. It's a hassle, totally ridiculous and complete incompetence on NTTA behalf.
Desired outcome: Accurate records on my account of payment!
North Texas Tollway Authority [NTTA]
-
Billed Wrong License Plate
In 2021 I was sent a bill for driving on a tollway in Texas, but I do not live in TX. After calling multiple times and explaining that I was not in TX on the said date and that I had proof I was in CO I was accused of lying. I then noticed that the license plate in the picture was an O and not a 0. They billed me when it was another license plate. I had a customer service rep claim it was going to be taken care of but it never was. They actually denied my claim where I uploaded proof of my license plate and the one in the picture. I even looked up the other license plate of the actual plate in the picture and it is a completely different vehicle. After months of dealing with it I finally just paid it so I didn't have to deal with them anymore.
Desired outcome: I would love a refund since it wasn't even my car.
North Texas Tollway Authority [NTTA]
-
Outrageous toll costs
820 to Euless Texas tollway is normally around $5 but during rush hour (5pm) charge goes up to $20. This is a very small stretch of tollway and to charge fees like that is literally highway robbery. I'm sure you've heard that one before.

How can you take up miles and miles and miles of previous freeway and turn those lanes into tollways and force people to pay exorbitant rates like this? And where is the monthly report sent out to the public so we can see where all of this money is going? This is a shame that you would do this to the good people of Texas. This is criminal!
Desired outcome: Desired outcome is to not have tollways but since that will never happen NTTA should never charge more than $5 for a passenger vehicle or $10 for a large axle vehicle at ANY time of day!!!!
North Texas Tollway Authority [NTTA]
-
Tolls at airport for disabled veterans
Airport parking at Love field in Dallas is free for 100% disabled veterans. I served 30 years in the Army and am 100 percent disabled from wound in combat. Stated on their web site with instructions. I parked there for 4 days and was automatically charged $80 by NTTA. I called customer support and was told they acknowledge I shouldn't have been charged, but they don't get refunds or credits. I talked to a supervisor and she confirmed this statement. i need someone in a leadership role with authority to make decisions. Please help.

CSM (R) Joseph Dallas

[protected]

[protected]@yahoo.com
Desired outcome: Receive refund of $80 that shouldn't have been taken.
North Texas Tollway Authority [NTTA]
-
Wrongful charge and terrible customer help desk
I called June thirteenth to have a NTTA cash bill situated because it was due the fourteenth and I was billed even though I have a tag account. The guy I spoke to told me that he situated it and that instead of paying seventy dollars I would pay forty dollars and that I will see my account charged. After hanging up I see $132 charged to my bank. I call back and they realize that it was the wrong last number of my plate. Then I was told that a claim would have to be made because they cant just refund my money. However, they aldo charged me an additional forty for my actual bill so that I don't become past due, even though I did my part in trying to resolve this before my due date. Not only that but I hang up and then get an email four days later saying my case was closed so I call AGAIN and they said a wrong ticket was made so a new ticket was filed and can take even longer to review. This is just ridiculous, we are in some very hard times and to be treated like that kind of money doesn't matter and taking their sweet time to review and refund is just absolutely absurd. I want to file a complaint on the supervisor who I was on the phone with for an hour because she was already the third person I had spoken to on the thirteenth and she just waisted my time, didn't resolve the issue, didnt notate, didnt issue my refund process, no confirmation number and no kind of understanding about the severity of the error that her employee made. I work extremely hard for my money and to keep being told that I still cant get my refund, is truly ridiculous. I called back and the new supervisor I spoke to said he didn't see anything on this issue and immediately issued me a reversal so now my $132 has been refunded yet my NTTA account is now in negative and he said that he didn't understand why and will have to speak a supervisor and see why I owe any money if I paid what I owed that day plus someone else's plate due to the reps mistake. To no surprise no one called me back and I officially cannot take any toll roads because my account is negative due to a reps and supervisors incompetence and inability to solve an issue for a customer that has never had any issues.
Desired outcome: I need my NTTA to reflect the right thing which should be a $20 balance over and not -(65.00). Please I need someone willing to help and able to !
North Texas Tollway Authority [NTTA]
-
Fees
I have been under the assumption that my account was in good standing since I have a card on file and never received a bill.

Today I found out that I had over $185 in late fees and was in collections. Paid in full just like last time and changed my address again, over the phone.

Almost half of my bill was late fees.

Today I believe that everything is good but the over charge and the idea that everything is ok after it has happened twice, is frustrating.
Desired outcome: Twice I have paid late fees.Twice I have updated my card.Twice I have updated my address.Please stop overcharging me without giving me notice.
This review was chosen algorithmically as the most valued customer feedback.
Why the hell am I receive zip cash bill in the mail for recent tolls when I have a toll tag and it has a active card set up for account replenishment? I understand that I have a zip cash bill, account id [protected] for the amount of $217.79 but why the hell does it say my total for this bill is $496.75? please [censored]ing explain yourself when I have a toll tag...
Read full review of North Texas Tollway Authority [NTTA]
North Texas Tollway Authority [NTTA]
-
Service rd. Rowlett high school
This not really a complaint. More like a concerning traffic on service rd. Rowlett TX. Rowlett High school.

Last two months 3 times I almost rear ended parents Parking on service road to pick up their kids. There's no signs to tell people no parking so therefore if you have no signs the city of Rowlett police will not enforce it.

If somebody does rear end a parent parked on the service road who is liable is it NTTA or the city of Rowlett. I believe you put the signs up the city of Rowlett will take care of it. And keeps NTTA out of court.

Thank you

Dwain Cearley

7004 shipp rd.

Rowlett Tx 75088

[protected]@yahoo.com
Desired outcome: Put up no parking signs
North Texas Tollway Authority [NTTA]
-
Tolls on vehicle plate we no longer own.
In October of 2020 we traded in a vehicle at Lute Riley Honda located in Richardson, Texas. The dealership failed to remove the plates, despite promising to do so, before sending the car to a local auction. When the car was sold the new owners kept the same plates in order to avoid paying registration fees and tolls. It appears they even falsified the records to make it appear they bought the car months later. The DMV sent this information to the NTTA who now insist that we owe them over 100 dollars in tolls. We have documentation that proves we haven't seen this vehicle since trading it in. However, NTTA has proceeded to send our invoice to a collections agency. We can not afford to pay other people's bills and are left with little recourse but to seek legal representation.
Desired outcome: We require that NTTA immediately cancel the collections agency, remove our debt and apologize for the extremely rude customer service and stress they have caused us.
This review was chosen algorithmically as the most valued customer feedback.
At least 440 dollars of my 482 bill is late fees from a few years ago I didn't pay due to not keeping up with bills (cool, that's my responsibility and my charges that I am responsible for). I recently took a toll for 2.70 and said to myself I will call to pay that so I will not get added late fees that equal up to 75 extra bucks per toll. I called and got...
Read full review of North Texas Tollway Authority [NTTA]
This review was chosen algorithmically as the most valued customer feedback.
I received my registration in the mail as normal last year but it had a TOLL SCOFFLAW: N TX TOLL AUTHORITY flag on it. Meaning I couldn't register it online until I paid off what I owed. After a month or so of some pretty big payments and after finally getting an employee named Sharmaine Brown to email me a receipt I was able to take that and a copy of my...
Read full review of North Texas Tollway Authority [NTTA]
North Texas Tollway Authority [NTTA]
-
North Texas Tollway Authority
I had to update my payment information because of identity theft. I paid my tollway bill, paid my $40 replenishment fee, and ensured that my new debit card was active for my account. Once the $40 had been spent, they did not automatically draft the replenishment fee. I then incurred charges through Zipcash and was not notified of the charges for 3 months. They claimed they sent me letters but I did not receive them and the post office has no response on why I haven't received my mail. They admitted that they sent no email correspondence. They will not honor the Tolltag pricing of the Zipcash bills, despite my being a Tolltag customer for over 10 years. I now have a bill of over $400 that I cannot pay. The photo submitted also does not reflect what I actually owe, with the total amount owed being $441.14, which is a completely different complaint altogether that I am ignoring for now. I simply do not have enough to cover it. Despite this, I must pay it before they will resume my Tolltag account, so until I pay it, I have no option but to avoid the tollway, which means adding 30 minutes to my daily commute, resulting in more gas, meaning less income for me to afford my bill. They will not let me do a payment plan or settle for what would have been the Tolltag amount. They are offering me zero alternatives.
Desired outcome: A payment plan, allowing me to use my Tolltag while I make payments on my Zipcash bill, as well as allowing me to pay what would have been the amount for the Tolltag.
North Texas Tollway Authority [NTTA]
-
ZipCash Bill
I sold a car in December 2020 and submitted the needed notification online to the state of Texas. I continued to receive zipcash bills from NTTA and contacted them each time to tell them I no longer owned the car. Each time I provided the paperwork and proof of sale they required. One of the last times I talked to them the guy told me to follow a different link and method from what was given previously. I went through that process twice because it was denied the first time with no reason given. I'm now getting collection calls and letters on a regular basis even though each time I receive new contact I again jump through the hoops they tell me to. I'm so sick and tired of providing the same thing over and over again but people continue to say I owe a balance that I do not because it all happened after I sold the car. This is extortion at this point since I'm being threatened by someone saying the amount I owe will be more if I don't pay or face judgement. Acct [protected]
Desired outcome: Delete the charges!!!!
North Texas Tollway Authority [NTTA]
-
$10 late fee
I received two bills from NTTA within 10 days of each other. One was from services from November and one from December. Both of the bills were paid by two different checks from my bank's "bill pay". Both amounts were subtracted from my bank on May 9th, but supposedly posted on May 10th. The first bill was due on May 6th. I received another statement from the first bill, and it included an additional $10 for a late fee on a $16.10 charge. I called NTTA, and the representative was nice as she explained that after talking to the boss, I had to pay the late fee. The reason it had not been credited to my account was because they had changed my account number at some point, but I had plenty of funds in my old account, to pay the late fee. My complaint is, if I had money in an account and they have had it for a while (years) then my payment was not late. In addition, why not return overpayments instead of sitting on them?
Desired outcome: Credit my account for the $10 late fee.
North Texas Tollway Authority [NTTA]
-
customer service call
The guy was very rude and impatient. He kept yelling at me when I asked him to repeat what he said (he had a thick accent and he was mumbling). I was confused by the charges since I am enrolled in autopay but got bills for nonpayment. I told the guy I needed to double check and he just hung up on me. I get that this isn't the best job but if you hate it this much, stop wasting my time and yours and find something else.
Desired outcome: I want the customer service reps to be trained better. Being nicer to customers won't hurt anyone.
This review was chosen algorithmically as the most valued customer feedback.
I received a bill of $345 for paper plates that I now have a toll tag for. I contact NTTA to have my new toll tag applied to the bill so it could be reduced, and I could pay it on 3/19. During the call, the lady I spoke with advised that she had removed the bill and I would not be billed for the charges. I asked her multiple times if she was sure as I had...
Read full review of North Texas Tollway Authority [NTTA]
North Texas Tollway Authority [NTTA]
-
Toll booth fees
In November of 2019 My vehicle was used in a toll booth for a total of $5 in fees. Supposedly I was sent multiple bills in that timeframe but I received nothing. They subsequently waited 2 years to send my 3rd and "final" notice with thinly veiled threats and $40 in late fees, despite never sending me the first bills.

I spoke with them at length over the phone explaining that I was deployed and the only reason my car was in that part of the state was because my father had died and we were dealing with his estate. Had I known there was a toll bill, especially of such a insignificant amount I would have paid it. They claimed they could do nothing with the late fees as it was already with "legal". Essentially charging me the maximum amount in fees, waiting until I couldn't contest it and THEN sending me a bill.

Unethical billing practices. I have seen countless similar stories online for the NTTA and other toll road authorities in Texas.
Desired outcome: Removal of late fees and pay toll fees in full.
North Texas Tollway Authority [NTTA]
-
Charged for late payment when payment was made and not credited.
I received a bill for toll charges from 11/16/21 to 12/12/21 for the amount of $18.39. I sent a check #3667. My banking institution showed the check was cashed and posted in my account on 1/10/2022 prior to the due date of 1/12/2022. NTTA cashed the check but did not show those charges were paid in full.

I received another bill for toll charges 12/27/2021 to 01/06/2022. There were charges that were double billed from the previous toll charge bill. I sent a check #3671 for the amount of 12.26. That check was posted at my financial institution on 1/19/2022, prior to the due date 2/06/2022.

-NTTA sent me a 1st Notice of Non-Payment for $18.36 and $10.00 for late fee's.

-NTTA sent me a 2nd Notice of Non-Payment for $53.39 which included $18.39, $10.00 late fee, and additional $25.00 Second Notice of Late Fee's.

-I sent a letter to NTTA on 3/15/2022 to NTTA that the $18.39 was paid on time and no late fee's should have been charged. The return receipt was signed by JV on 3/19/2022. There was no response from NTTA that payment has been received and credited as paid.

-NTTA sent a 3rd Notice of Non-Payment. In addition, I've received a debt collection letter from Professional Account Management.
Desired outcome: Account showing paid in full. ALL late fees rescinded. Any notification made to credit bureaus to be rescinded and documentation sent to me showing everything has been accomplished.
North Texas Tollway Authority [NTTA]
-
Incorrect chargers
NTTA send me a bill of $1026.00 on toll chargers, so I call them and tried to make payments arraignments' so they said told me that they will be send them me a Email with the payments plan to I can sign it and returned to them, well 2 weeks past and I never got it so I call again and spoke with a different person and she told me that my bill is now $1700.00 and that I have to paid it an full no arraignments she was very rude, so I need someone to help me with this please because also they put a block on my 2 cars to get my registration even though that mine is the only one that I owe tolls the other vehicle is my wife's but im also in the registration. Please I need help with this situation
We are here to help
16 years' experience in successful complaint resolution
Each complaint is handled individually by highly qualified experts
Honest and unbiased reviews
Last but not least, all our services are absolutely free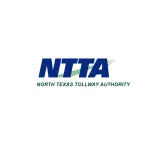 North Texas Tollway Authority [NTTA] contacts