Mr Price Group / MRP complaints
611
This review was chosen algorithmically as the most valued customer feedback.
My name is Ntombifuthi my cellphone number is 0618488516my email is [email protected] I have experience bad service today at this shop I made purchases today my phone reports the slip did not come out they told me to wait it will return it did not they call the manager she was right in front of me she said she was busy I waited hrs she did not...
Read full review
Mr Price Group / MRP
-
poor quality jeans
I am a frequent customer of MRP, but I have now on 2 occasions purchased size 6 RT jeans where the quality of it turned out terrible. Both pairs of jeans ripped not long after being purchased, one by the seams at the waist and the other by the thigh (making the one leg look like a shorts!)

I unfortunately did not keep the slips for an exchange or refund, as I did not think that this would be the case as I have always enjoyed the comfort and appreciated the quality of MRP clothing.

I'm not sure if MRP could inform their suppliers of this poor quality and have something done about it, but that would be great seeing that I could probably no longer be eligible for a refund.
Mr Price Group / MRP
-
rude agent
I got a call on Saturday from mr price and my 10 year old adopted daughter answered my phone the phone that is now hers, and the agent had the nerve to ask her how can I Be her mother because i am 22 years old and shes 12 my poor daughter was devastated I took her in after her mother who is my aunt died legally adopted her, honestly I don't understand how or why that is any of her business
Mr Price Group / MRP
-
refund
It has been a month since mr Price promised to refund my money for a order I have not recieved. Every time I call they promise its going to be paid in in seven days. It has been weeks. The services are pathetic to say the least.
I have called several times. I want my money back. They should do something. I will never buy from them and I would warn all other customers too.
This review was chosen algorithmically as the most valued customer feedback.
I went to the Mr Price retail park East London store this morning to buy shoes and the shop attentend told me that if I buy two pairs it was going to be 250 rand so I took two pairs and when I got to the cash register I had to pay full price. I had the show in my hand so then the very rude manager took me back to the shoes and showed me that was not the...
Read full review
Mr Price Group / MRP
-
order of a shoe, colour: ochre, size 4
I Limnandi Mtshemla, acting on behalf of Yonela Mvambo, instructed to inform you that, Ms Mvambo placed an Order of the abovementioned shoe. An Order confirmation was received with order number #107160215440. Payment was made on 01.11.2018 and proof thereof was sent. On the 7th of November she was advised that a payment for the order has not been received. Yesterday she was advised that a payment has to be made within 48hours, failure to, the Order will be cancelled.

We confirm that a payment was indeed made for an amount of R230. a further payment of R20.00 was made for the delivery, however due to buttons of the machine, the Ref number ended up as "107160215G0' instead of '107160215440'.

Having proof of payment for the actual order adduced, it would be wrongful to cancel the order. Please kindly attend to investigate same on your side.
Mr Price Group / MRP
-
mr price mobile services
I am very dissapointed in the quality of service I recieved as a mr price mobile contract customer.

I applied on the 16th of October for an additional phone which was approved and promised to be delivered in 3 to 5 days.

After 10 days on the 26th I called to query where the phone is and was then told the delivery was cancelled. When I asked why, the consultant could not tell me the reason but was going to find out and call me back. After a couple of hours and no response I called again and was told by a different consultant that she would call me as soon as she gets an answer. Untill this very hour nobody has called me back again.

I feel your service is very poor and that I should have been informed the moment the deal was cancelled. You just let me wait for a phone that wasn't even on it's way. If it was possible I would cancel the contact that I already have with you as well.
Mr Price Group / MRP
-
7508010310001 silver adult cont broke same day as purchase
4/10/2018 inv no 4805-6-138066 from Mr Price Home Hillcrest

I did attempt to have it exchanged but the manager would not as she felt it had been dropped. After returning home I found out it had dropped only after the top of the bottle broke off while my daughter was holding it. This was 5 minutes after it had been filled up. This was clearly broken when I purchased the item then and I would still like it replaced.
My contact number is 0716066557, please could I be contacted to make arrangements to collect a new one. I have the original invoice and bottle which I can bring.

thanks
Louise
This review was chosen algorithmically as the most valued customer feedback.
I visited n1 city branch goodwood on the 27 October 2018 I just wanted to exchange items I just bought and the security rudely told me what to do and I did it anyway because it's store procedure I took my items out of the plastic bag as my other things and personal belongings were in the bag she shouted at me asking me what I was doing I was so embarrassed...
Read full review
This review was chosen algorithmically as the most valued customer feedback.
Your reference numbers to me: MR PRICE MOBILE - MRP0050262 - MR B LAWRENCE Good day I have asked your company to please stop phoning me every single day and sometimes 2 to 5 times each and every single day. This is classed as harassment. Below is what the law states on this matter. Please read the material very carefully. Also I have just lodged a formal...
Read full review
Mr Price Group / MRP
-
refusal to give me a statement
I went into arrears with my Mr Price account this year. I was handed over to ACS and subsequently set up a debit order of R250 a month. I haven't checked previously but yesterday when I checked online I saw that my balance as at 07/2018 was R434.00, however my account was still debited in August/September/October. I requested a statement, however was told that they could not send to me as I was handed over and I must contact ACS. When I called them the lady insisted I still had a final d/o of R119 to pay. Her excuse was that they charge interest in arrears which didnt make sense to me and when I called her out on this requested a statement she put me in hold and whe she came back on the line - tells me (as if she is doing me a big favor) that they have waived the final amount and that my account is now free, however I can call back next month for a paid up letter as it was on d/o. When I asked for a statement again, she became flustered and tells me she cant give me a statement as she has closed my account when she wrote off the final payment. when I insisted I require a statement to see my payments she then tells me that my account has been closed by the store and she cannot give me a statement.When I kept insisting I require a statement she said she will put me through to her manager - however I'm not sure what she because there was only dead air. I waited for a few minutes and cut the call as I was at work. This behaviour is disgusting and leads me to believe that something untoward has occurred. I would appreciate a response.
This review was chosen algorithmically as the most valued customer feedback.
I was shopping at Mr price in secunda mall 21 October 2018. Just after I was done paying my 3 year old daughter started jumping up and down asking for the toilet. There was about 5 consultants behind the counter and the manager, I literally begged them to let my daughter use the toilet and they said no, one gentleman was looking at us with discu...
Read full review
Mr Price Group / MRP
-
terrible service - access park
To whom it may concern,

A month ago I went to your Access park branch and purchased a set of bra's. It took me quite a while to find my size, I found the hanger with 34D. Made my purchase and the counter and went home.

Later in the week i wanted to wear my new bras, but as i opened the bras i saw the label said 38D, not what the hanger said. I placed it back into the packet with the slip and thought i could just make an exchange when im in the area again.

Today I went back to MrP Access Park. I spoke to the lady by the cashier who told me that they do no refunds on underwear, even though the tags are still on and I have not even tried the bra on. She was polite and I accepted that no refunds on underwear makes sense.

A manager approached the till, I explained what happened and she insisted that the cashier where i purchased the bra from would've made sure that i was sure about my bra purchase as there are no exchanges on underwear ever. I did tell her that the cashier did in fact not ask me anything at all. We barely spoke, she scanned the code, i swiped my card and left. "Hi" and "thank you" was it.

The manager insisted that I was wrong - and that either way the exchange cannot be made.

I would've been fine with the initial conversation between the cashier and myself letting me know unfortunately no exchanges on underwear. I would've accepted that and given the bras to someone it would fit.

What upset me about today is that manager got involved, insisted that they take underwear purchases very seriously and make the rules of the purchase very clear, which was not the case. And if MrP Access Park is so on point, then why was a 38D bra on a 34D hanger in the first place? I wouldn't have made the wrong purchase and all of this could ve avoided.

She left a very sour taste in my mouth and Im quite upset over the way I was just treated by management. Like I said, the cashier handled everything well and I wouldve left with a smile if that manager didnt treat me like I did something wrong.

I have been a loyal customer and have never ever been so upset leaving a mrp ever.
Mr Price Group / MRP
-
refused to exchange goods
Dear mr price, please explain to me why i'm not allowed to return/exchange a bra which I bought 24 hours earlier, which is unused and in the exact perfect condition that I bought it in?
I couldn't try it on in the shop because the lady in the fitting room told me that due to the hygiene purposes I cant try it on.
Incident no 2: the incorrect labels
So this bra was incorrectly labeled as the price on the tag was lawer than the price charged at the till.
I am highly upset and I demand an explaination on this regards from church street mr price in pietermaritzburg.  the way I feel right now, I will never want to set foot in that shop ever again!
Mr Price Group / MRP
-
unhelpful service
Good day to all relevent parties.

I have been trying for 3 weeks to locate an item SKU 1112648081004. I need 2 x medium of the gold swimming costume. I have been put in contact with the only store that has mediums in stock which is your Green Aches store. I am in Empangeni and according to your care line they do not delivery to an outside province. I am the owner of the largest dance school on KZN and use your clothes for costuming on an extremely regular basis. The only option they have given me is to have someone come into the store and pay for the items then they can be couriered and will take up to 4 weeks. That is unacceptable for me. I can not travel there and do not know of anyone in the town to help out. They also do not have a direct line that is working as I have tried to contact them for the past week on the only number they gave me which does not work. I spoke to a lady by the name of Celeste who was extremely rude to me and even asked me to stop talking while I was introducing myself and my order to her as I had never spoken to her before and would have liked to catch her up on everything. I do not feel like I have been helped at all and I or my entire school of over 80 pupils do not want to have to look for other clothing options.

Look forward to hearing from you

Regards
Michelle
0718771441
[email protected]
Mr Price Group / MRP
-
new account applications
I had applied for an account with mrp received an SMS to say I qualify for an amount if I submit docs. Minutes later I get declined saying I don't have surplus so I enquired and received feedback with old figures that were obtained from ur system. How can an application be declined with incorrect information. This is unscrupulous and I really think u should put another system that works in place.
Mr Price Group / MRP
-
clothing
Good day,

I was on the 17 th of October 2018 at the Mr Price Home clothing department outside the Mall.

I was so shocked for the service I received.

I went to the ladies dressing room to try a outfit.

The lady had a hood over her head and leaning against the table, not pleasant or friendly. I greeted her and she just looked at me.

I asked if I could enter and fit the clothing. her answer was:

Take there? She did not stand up and give me a ticket number but said take there.

I had to turn and look for the ticket number.

Is this service? Do we take pride in our work?

Where is the Manager of this department?

I am a regularly customer of this store and loves shopping at MRP.

My email is: [email protected]
Mr Price Group / MRP
-
disgusting customer service!
I am beyond disgusted with the service received from fraudulent Mr Price Home Menlyn. I am at the point where I will not only furthermore support Mr Price Home in Menlyn, but any Mr Price and Mr Price Home.

On the 7th of October I went to Mr Price Home in Menlyn, I made a purchase of R269.69. The first time they swiped my card it said declined and the second time the card went through. As I know the machines sometimes gives issues I immediately checked my bank account. Both transactions went off. I showed the cashier and she shrugged her shoulders saying ''it will be reversed back in about 3 days''. I was not very happy but these things happen.

On the 10th of October when I went onto my bank, I see that both transactions nou went off saying ''Cheque Card Purchase'' so my bank could not reverse this as it is already with Mr Price Home's bank. Now, how on earth they can bank a transaction with a declined slip blows my mind!

I phoned my bank and they said that because the money is banked I need to go to Mr Price Home and they should refund me the money. I went to the store on Sunday 14 October 2018 at 11h00. I said I want to speak to a manager, no one was on duty accept for an assistant, Ruth. I explained everything to her and said that I want my money in cash as I am not waiting any longer for a mistake from their side. Ruth told me ''it is fine m'am, please just go get me a bank statement from your bank as proof that the transactions went off''. I did this and immediately returned to the store with my bank statement.

Ruth then phoned Absa who confirmed to her that both transactions is in Mr Price Home's account and needs to be returned to me. As I walked to a cashier to collect the money the phone rang, on the line with Ruth was the store manager, Anuscha.

She told Ruth not to refund my money, they should send the documents to head office who needs to do the refund.

After an hour I was now really upset, because Ruth kept on saying there is nothing we can do I must wait for the refund. Ridiculous!

I then phoned Mr Price Home customer service while in the store and advised them what happened, the lady then spoke to Ruth and Ruth returned the phoned to me, the lady at Customer Service then said, ''M'am they need to follow procedures and they cannot help you.'' I then said to her I will take this further, even to the Ombudsman if I have to, she replied ''That's fine, do it''.

Mr Price Home should maybe change their Customer Service department name to Disgusting Service and Fraud department.

I then dropped the phone and spoke to Ruth and said to her that I am not leaving the store without my money. I then asked her, only as a scenario, what if this was my last R269 and I needed it? She then phoned her manager again saying that I am very upset and won't leave the store and then she went as far as saying, with a line filled with customers and loud, ''THE LADY SAID IT IS HER LAST MONEY AND SHE NEEDS IT''?

I eventually had to leave and I was fighting fire with fire. I then said to Ruth that I will not be phoning and following up as this was not my mistake. Yet I am taking time out of my day to write this.

Anuscha then phoned me on Monday saying I do not need to worry, all documents has been send to head office for the refund and she will constantly keep me updated. We are now at Thursday, still no feedback or refund.

How on earth is it fine for Mr Price Home to STEAL my money, but if I now walk into the store and help myself to products, that will not be pretty.

I WILL take this matter further and I demand someone of higher authorities to get back to me before Friday. I do not want a hideous automated message stating ''we do apologize for the inconvenience and the matter has been escalated'' I want someone to phone me who actually cares about Customer Service and the brand name.

I have seen a lot of bad service in South Africa, but so much of Customer Service I have never seen.

It also is not about the money, it is the principle and the way I was treated on Sunday made me feel like the enemy, not the most important part of your business.

Ruth took all the slips and documents, so all I have is my bank statement.

BAD BAD BAD.
Mr Price Group / MRP
-
unhelpful
I bought R1200 worth of clothing at Mr Price Sport in Carnival Mall and had 2 items that weren't suitable sizes and when coming in the first item being womens training pants they didn't have the size but on their system it showed they had 8 in the correct size. I ended up taking a different item of the same value and something else in the place of my second item but it was R100 less. I then went to the counter and when ringing up everything I get told that because I used a debit card they will need to refund the money to the card which is a procedure normally used for a credit card and I didn't have my card with me. It's a R100 I tell them but they say I must either buy something for the value or leave the slip and come back when I do have my card or they can issue me with a gift card. Again I say, it's a R100, I just spent R1200 yesterday? I say is there not someone i can talk to higher up and maybe we can make a plan but they were like very reluctant so i just said give me the gift card but be sure i wont buy at Mr Price again. Only when kicking up a fuss did they propose purchasing something for R100 and giving me the R100 back in cash which is a very round about and illogical way and this after like almost 15 minutes of refusing to give me a cash refund
This review was chosen algorithmically as the most valued customer feedback.
I ordered online on the 2nd of October, made eft payment on the same day. Sent proof of payment in on the 10th of October as my online order kept saying awaiting payment. Haven't heard from MRP since I sent my POP in and this morning my online order status has changed to cancelled with no correspondence from MRP as to why or if my money will be refunded
Read full review
We are here to help
16 years' experience in successful complaint resolution
Each complaint is handled individually by highly qualified experts
Honest and unbiased reviews
Last but not least, all our services are absolutely free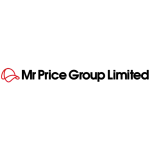 Mr Price Group / MRP contacts